Controversy over Stem Cell Therapy as treatment for autism blows up with Navi Mumbai civic body revoking licence of top centre. Parents behind PIL who've lost lakhs and seen no results say regulatory bodies turned blind eye despite ICMR calling out unregulated 'magical remedy'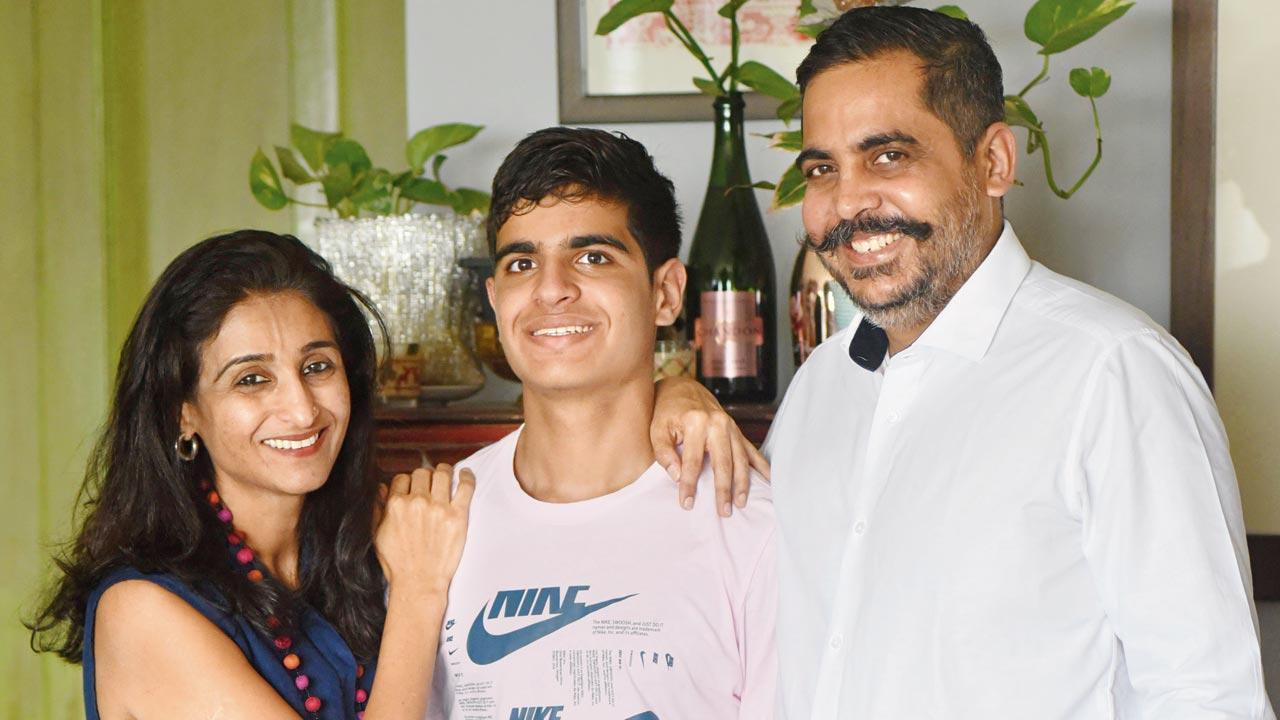 Mumbai-based neurodiversity consultant Gopika Kapoor and husband Mohit with Vir, 18. As caregivers of an autistic teen, the Kapoors say it's important that parents like them seek out mental counselling to accept the challenges of raising their child. Pic/Sameer Markande
I was plain desperate," Gargi Bhattacharya tells mid-day over a phone call from Bhubaneswar, where she lives with her son and husband Zishan Ali. Bhattacharya lost her eldest son Zain to brain cancer in 2014, when he was 15. His passing didn't only leave a gaping hole in the couple's life, it also left them anxious about their younger son, Rean, then 11.
"We had thought that if anything were to happen to us, Zain would be there for Rean. Rean is a happy and peaceful child [but has been battling autism since birth]. He is entirely non-verbal and communicates only through gestures. For most part, he keeps to himself, spending his time listening to music and playing video games. He isn't prepared to face the world alone."
ADVERTISEMENT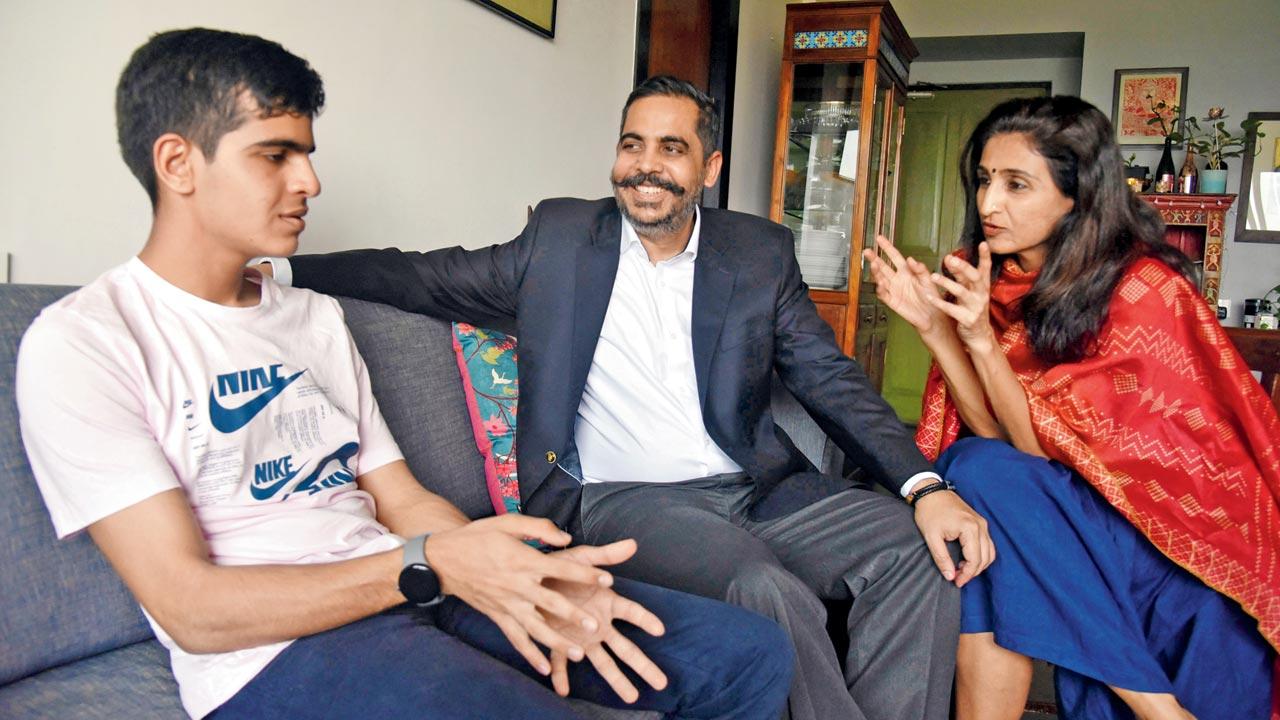 Neurodiversity consultant Gopika Kapoor and husband Mohit Kapoor, who is the founder of Universal Legal, a Mumbai-based law firm are among the many parents leading the fight against the use of stem cell therapy for autism. Their 18-year-old son Vir is on the autism spectrum. Pic/Sameer Markande
Around that time, Bhattacharya came across an article in a leading newspaper about stem cell therapy being used to treat individuals with Autism Spectrum Disorder (ASD) at the NeuroGen Brain and Spine Institute in Navi Mumbai headed by neurosurgeon Dr Alok Sharma. "I remember speaking to another neuro-surgeon about this, and he dissuaded me, saying it wasn't clinically-proven. But, what I read was in a newspaper. How could it have published a wrong article? I wondered. The truth is that I wanted to give Rean every chance there was, to live a better quality life," she says. Her voice breaks momentarily: 
"I was wrong."
Earlier this month, the Navi Mumbai Municipal Corporation (NMMC) revoked the licence of NeuroGen Brain and Spine Institute, for commercially providing stem cell therapy (SCT) to children with autism. "In its report dated December 6, the Ethics and Medical Registration Board (EMRB) of the National Medical Commission (NMC) clearly stated that there is insufficient and inadequate scientific evidence on the efficacy of stem cell therapy," NMMC medical health officer Dr Pramod Patil tells mid-day, when we meet him at the headquarters of the corporation. "The NMC doesn't recommend this line of treatment for ASD," he says.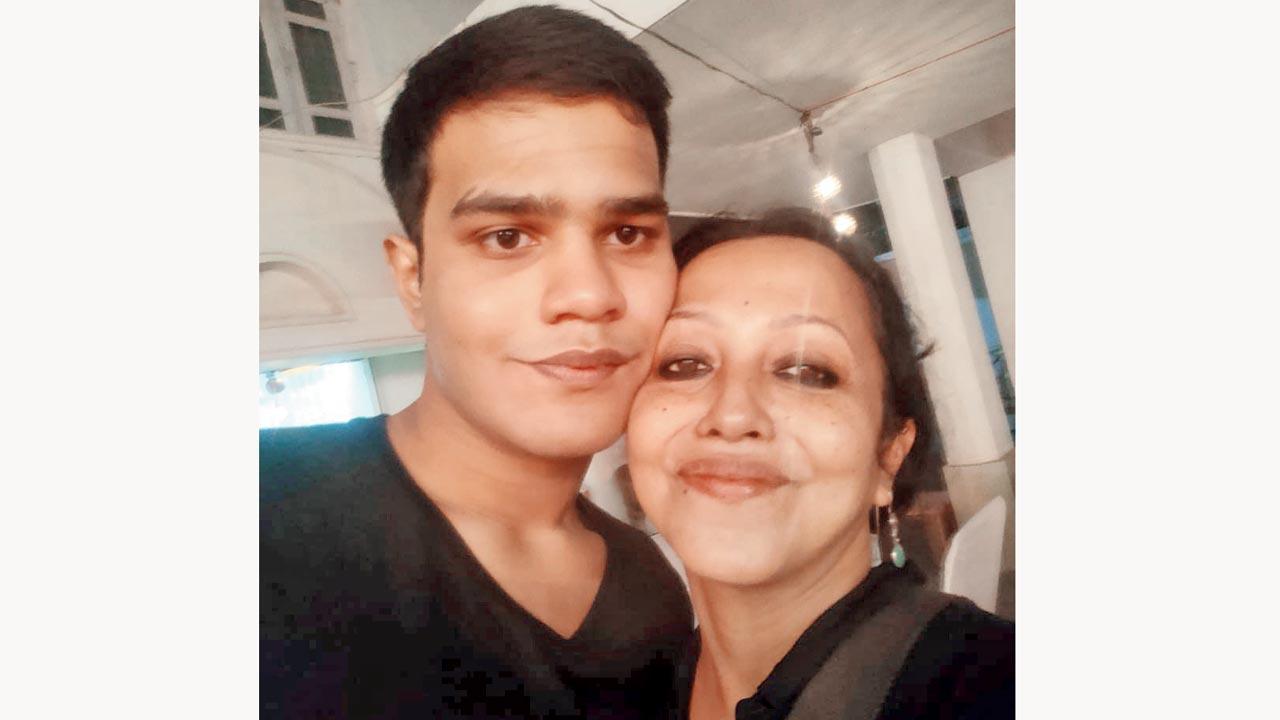 Gargi Bhattacharya, founder of Bhubaneswar-based Zain Foundation, says her son Rean was given stem cell therapy at the NeuroGen Brain and Spine Institute, when he was 11. Forty five days after the procedure, he had seizure. Rean, now 19, continues to have at least one seizure every month. "Last year, when I consulted a veteran doctor at AIIMS Delhi, she told me that a very small percentage of people who do SCT, develop seizures," says Gargi
Bhattacharya says she isn't surprised by this development. Back in 2014, when she took Rean to the NeuroGen centre, she remembers brimming with hope. "I had clarified to the doctors that I wasn't looking for my son to speak again. I was hoping that he would take interest in academics and develop some functional behaviour to lead a somewhat independent life," she says. Bhattacharya was introduced to a few parents, who had attempted stem cell therapy for their children. "They told me that their children had become more restful and less hyper. I wondered whether this was because these parents had not properly occupied their child, which had perhaps resulted in such hyper behaviour." But, Bhattacharya went ahead. She was told that stem cell therapy would address the damage in the brain. 
Explaining how the therapy works, Dr Alok Sharma tells mid-day, "We put a needle into the pelvic bone, extract bone marrow. From this, we separate the mononuclear cells... that takes about three to four hours. We then inject it back into the spinal fluid, from where it goes to the brain. These are cells have the property to heal and repair damaged tissues."
After Rean underwent SCT, he stayed for two more days at the hospital and was given "aggressive therapies"—special education, sensory integration, occupational and speech therapies. The treatment cost Bhattacharya nearly R2 lakh. At the time of discharge, when she was going through the discharge summary sheet, she realised that her son was being given an anti-epileptic drug, without consulting her. "My elder son was given the drug, when he developed seizures after his cancer started growing, and that's why I recognised the drug," says Bhattacharya. The doctor alleviated her fears by saying it was being given as a precautionary measure. Bhattacharya admits she was naive enough to start  spreading awareness about the benefits of SCT in Bhubaneswar, through her charitable trust Zain Foundation, which helps people with autism.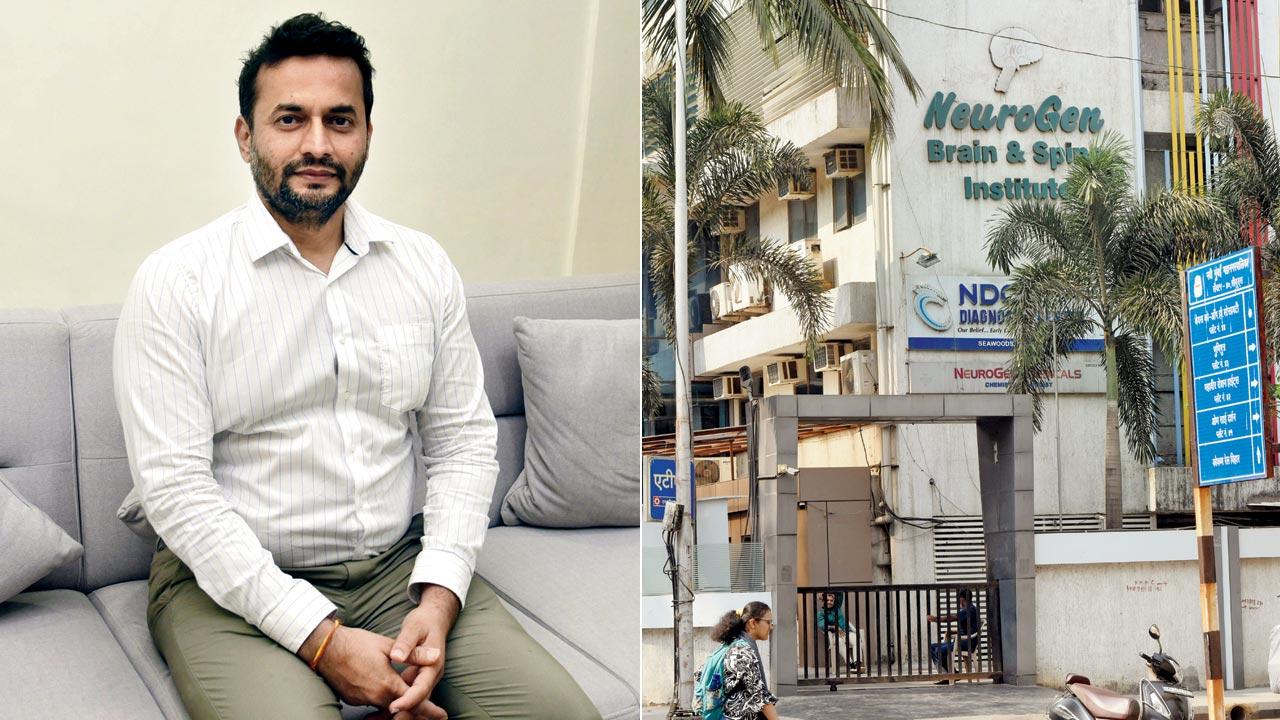 NMMC medical health officer Dr Pramod Patil, who revoked the licence of  the (right) NeuroGen Brain and Spine Institute in Navi Mumbai, says the centre was being run in violation of the National Medical Commission's regulations.  Pics/Atul Kamble, Sameer Markande
But within 45 days of SCT, Bhattacharya claims her son experienced his first seizure. "Then it began to occur every once a month."
Rean, who is 19 today, continues to get seizures. "Last year, when I consulted a veteran doctor at AIIMS Delhi, she told me that a very small percentage of people who do SCT, develop seizures for a lifetime." Bhattacharya says the trigger for the seizure is usually sleeplessness. "We do not leave him unsupervised. Either my husband, I or my caretaker is always around him, as it's important to catch the seizure in the first five seconds, so that it doesn't blow up. We need to rescue him with a nasal spray or give him oxygen if his saturation levels drop."
Bhattacharya has made it her life's mission to spread awareness about why SCT is anything, but a "cure" for autism. She is also party to a PIL filed by a group of petitioners last year in the Supreme Court that challenged SCT as a line of treatment for ASD. The Central government, NMC, Indian Council of Medical Research (ICMR), among others, have been made respondents in the case.
Abhishek Jain from Pune says his nine-year-old son's hand-eye coordination showed improvements after SCT. He now enjoys playing a game of badminton with his father
Mumbai-based Mohit Kapoor,  founder of law firm Universal Legal, who filed the PIL on behalf of the petitioners, says, "Stem Cell Therapy is not permissible by law, and is not scientifically proven to treat people with autism. The regulation also doesn't allow it. [ICMR has stated that unethical and unregulated use of stem cells as a remedy is not allowed by the government of India]. But, regulatory bodies haven't been enforcing the regulation, which is why the PIL had to be filed." According to Kapoor, during the first hearing in May last year, the Supreme Court asked the clinics to also be made respondents in the case, as the PIL had highlighted the many clinics in the country that were openly advocating this therapy as treatment, and charging large amounts of money. Around seven clinics were made respondents, including NeuroGen. The case, he says, is coming up for hearing on April 5, and all the respondents are expected to give a reply.
Kapoor, whose 18-year-old son Vir is autistic, says the issue has been brewing for quite some time. "A lot of parents had come forward saying they had paid large amounts of money for SCT, and had not seen any results. We realised this was a pan-India problem and needed a consolidated effort."
According to the National Medical Commission, Autism Spectrum Disorder (ASD) belongs to group of disorders called neurodevelopmental disorders, which are characterised by delay or disturbance in the acquisition of skills in a variety of developmental domains, including motor, social, language and intellectual development. In India, one-two in every 1,000 persons is autistic. "The condition's origin is in the brain. And due to this, children develop differently. So while they may show no delays in their physical development, what looks different is the way they interact or communicate with other people," says developmental paediatrician Dr Vibha Krishnamurthy. Having said that, she says, autism is not necessarily an intellectual disability. "We know today that it's a wide spectrum."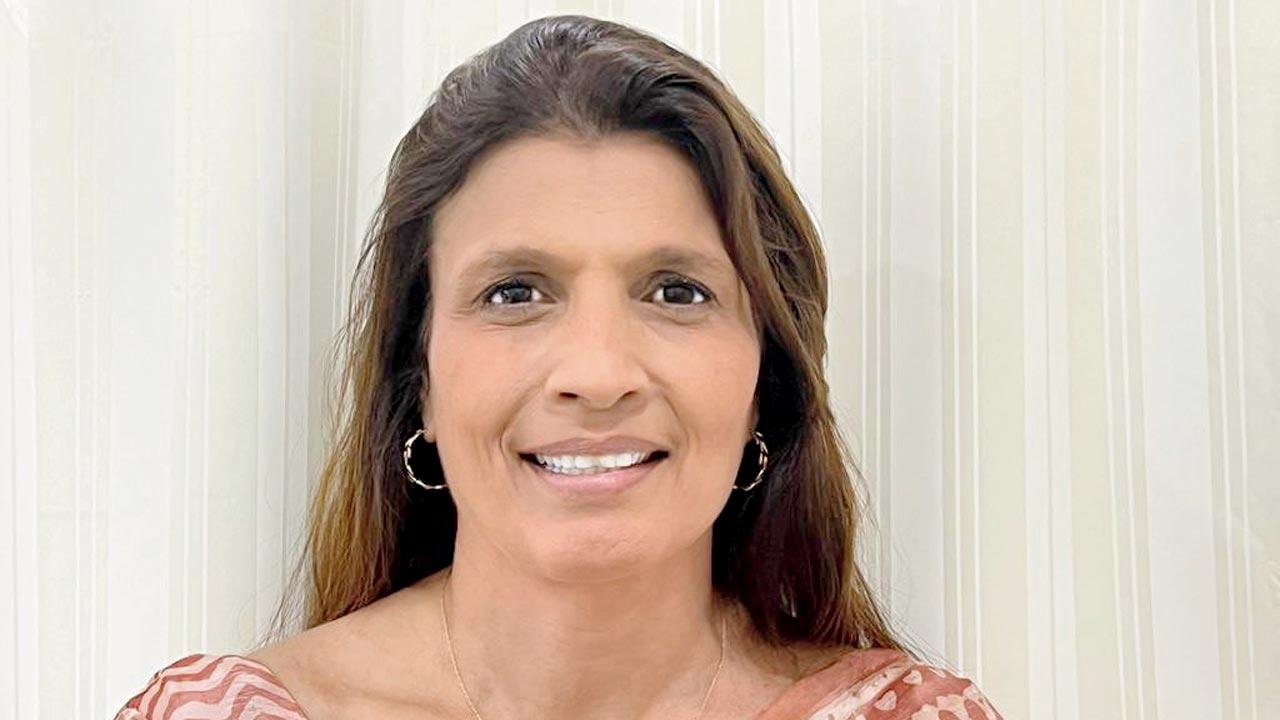 Dr Anaita Hegde, paediatric neurologist
While it has no established cure, the role of behavioural, developmental, and educational interventions play a significant role in how the condition progresses. At present, therapies such as occupational therapy, cognitive behavior therapy, communication therapy, speech therapy, social skills training among others are given to people with autism to improve their abilities.
Krishnamurthy, says autism depends heavily on the support, therapy and schools you have access to. "That takes a lot of resources and effort. And even in a city like Mumbai, it [search for the right kind of interventions] can be quite a maze." In the middle of all this, when somebody claims they have a magic pill like SCT to fix the problem, it becomes a tempting prospect for families.
How and when SCT came to be used for autism is not clearly known. NeuroGen, which claims to be leading research in this field, opened in 2008. NMC in its report has indicated that stem cell research in India has been ongoing. The fruit of Eden here is the adult stem cells, identified in many organs and tissues, and which "serve as an internal repair system that generates replacements for cells that lost through normal wear and tear, injury or disease". "Stem cells have been extensively researched for treating human disease for many years. The most widespread, well-established internationally accepted form of stem cell therapy is Hematopoietic stem-cell transplantation (HSCT), and the commonest indications are blood cancers and haematologic disorders," the NMC report states, adding, "At present, there are more than 900 clinical trials using mesenchymal stem cells [a type of adult stem cell] in different diseases such as neurological and cardiac disorders, but no clear internationally accepted clinical indication has emerged so far."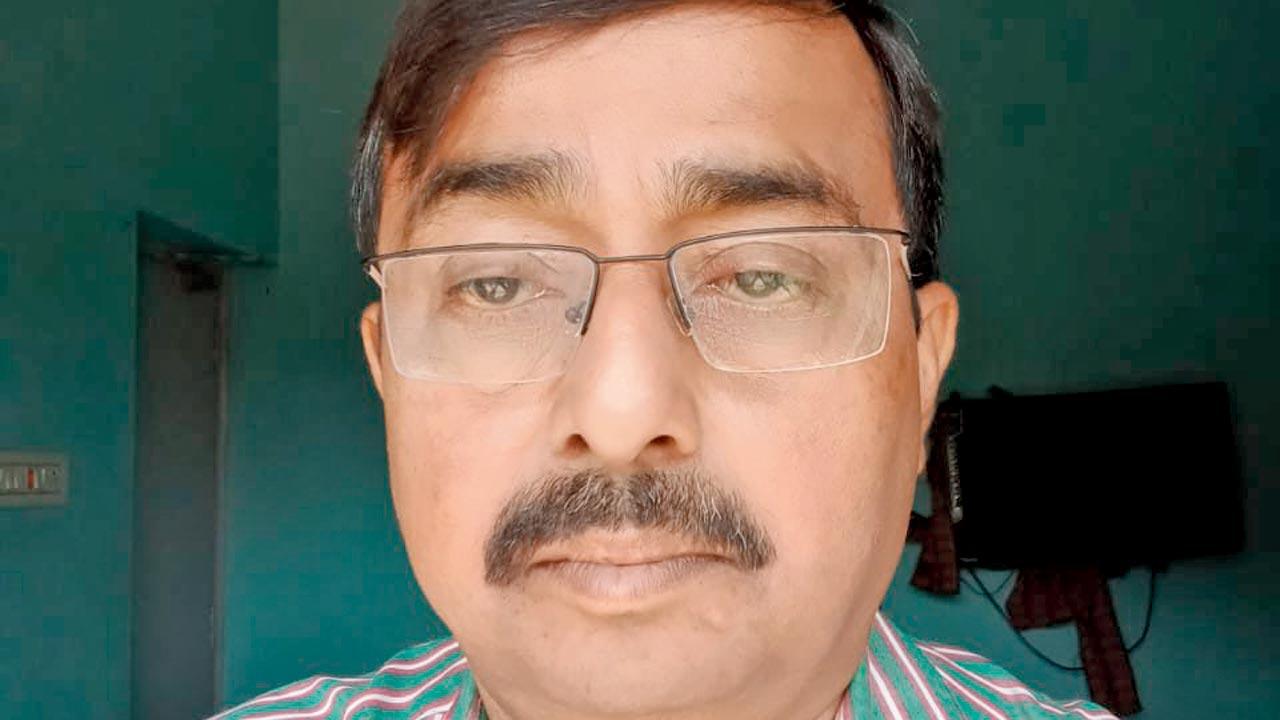 West Bengal resident Siddhartha Sankar Mukhopadhyay says he and his wife spent nearly R7 lakh, on the treatment of their daughter who was then 10 years old. There was no improvement, he shares
Dr Uma Ladiwala, a neuroscientist and stem cell researcher, who formerly worked at the Tata Institute of Fundamental Research and UM-DAE Center for Excellence in Basic Sciences, says since SCT is still in the clinical trial phase, patients cannot be charged if they are part of such a trial. "In fact, if they suffer any adverse reactions during these trials, they have to be adequately compensated."
There are approximately 118 clinics and centres offering SCT for autism across the country.
Parul Kumtha is one of the founding members of the Forum for Autism, and is the parent of an adult living with autism. "Since we are a support group, parents and family members have approached us asking if we know of any trust offering loans for stem cell therapy. Some of them have had to sell their gold and mortgage their homes to pay for their child's so-called 'treatment'. Sometimes these doctors convince them to go in for a second round of SCT. Parents will do anything for their children. But this is nothing but preying on the vulnerabilities by offering false hope as autism is a life-long condition with no cure. This money could have been used for the right kind of therapies that would assist the family lead a wholesome life," she says.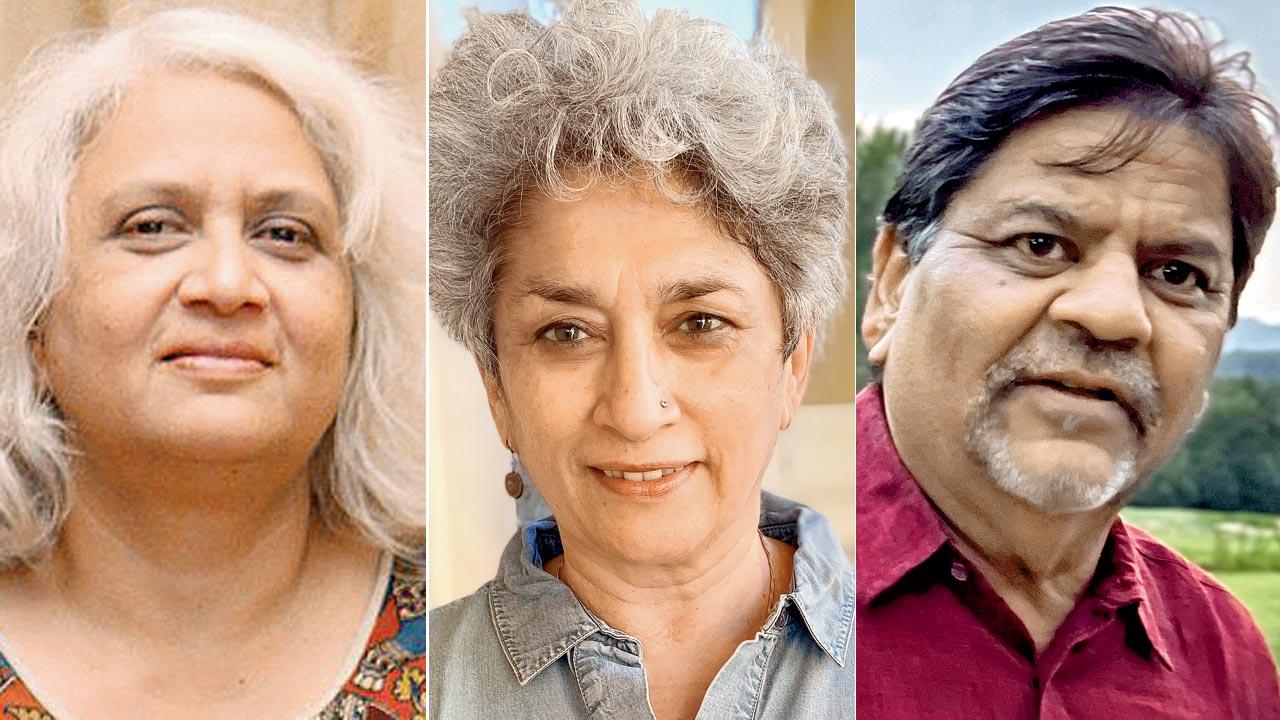 Parul Kumtha, Dr Sushama Nagarkar and Dr Vrajesh Udani
Back in 2016, when Gopika Kapoor worked as a therapist in the autism intervention team at the Ummeed Child Development Centre, a non-profit helping children with developmental disabilities, she recalls the mother of a 16-year-old boy with autism, tell her that she had decided to go in for SCT for her son. "She told me that she sold her mangalsutra, and her husband, a mechanic, had cashed out his pension for the cost of the therapy. I had to request the doctor at Ummeed to urgently sit the parents down and explain why this therapy was not the solution. While the mum was partly relieved that she wouldn't have to spend that money, she was crestfallen," says Gopika, a parent advocate and neurodiversity consultant, who suggests that parents of children with autism should first go to a developmental paediatrician for an accurate diagnosis, and with the expert's help, explore therapies. "Parents also need mental health counselling. If they can accept that their child and the accompanying challenges of raising them, they won't be in a rush to 'fix' their child. They need to reach a state of acceptance," adds Gopika.
West Bengal resident Siddhartha Sankar Mukhopadhyay, who lives in Nadia district, says he only wanted to give his daughter a second shot to life. "Eighty per cent of her cerebrum part of the brain had been damaged. I was made to believe that injecting stem cells would repair it." She was 10, when he brought her to Mumbai to be treated at the NeuroGen centre. This was in 2015. Mukhopadhyay and his wife spent nearly R7 lakh for the treatment. "We did it twice over two years, and were assured that she'd have a recovery of nearly 80 per cent. Nothing improved. Her condition is the same. Those who mislead parents like this should be nabbed," says Mukhopadhyay, who is a civil service officer, working in the land department.  
When contacted, Dr Vrajesh Udani, paediatric neurologist at PD Hinduja Hospital, says autism is best dealt with the help of developmental paediatricians and neurologists. "The doctors currently offering SCT come from all disciplines and there is no rationale to 'treatment'." Genetic factors are known to contribute to ASD risk. "Injecting a patient's stem cells back into the body doesn't make sense, because the genes are the same." His thoughts are echoed by Dr Anaita Hegde, consultant Paediatric Neurologist at SRCC Children's Hospital, Wadia Hospital for Children, and Jaslok Hospital. "Till date, we don't even know what causes autism. When you don't know the cause, how can you have a cure? In the case of children with genetic conditions, you are taking out their own stem cell, with the genetic mutation, and injecting it back into the child within minutes to hours. Where is the science in that?" 
Udani says that the need of the hour is a government crackdown.
 
When the NMC report was released in December, NMMC medical health officer Dr Pramod Patil was among those who decided to act immediately. "We had been receiving complaints about the NeuroGen centre from paediatricians at our municipal hospitals in Navi Mumbai." On December 29, 2022, Patil says that he and his team carried out a surprise raid at the centre. "We retrieved several brochures and promotional material, which claimed the centre offered stem cell therapy 'treatment' for autism. The NMC guidelines clearly indicated otherwise; this was illegal. We also noticed that there was an entire floor dedicated for physio and occupational therapy, and other such therapies. If you do any kind of aggressive therapy on an autistic patient, they are bound to show fleeting, momentary results," he says. In accordance with the Bombay Nursing Homes Registration Act, Patil says the centre was given a month to comply with the orders. "They even submitted a short compliance report, claiming they had made all the rectifications."
Two days later, when Dr Patil once again visited the premises, he said nothing had changed. The brochures endorsed the same material, except that now instead of stem cell therapy, they were calling it "cell therapy". Their licence was revoked soon after. This week, the NMMC filed a caveat in the Bombay high court over a possible appeal filed by NeuroGen.
"This is not just a Navi Mumbai problem," Dr Patil clarifies. "It's happening all over the country. The NMMC can only deal with cases within its jurisdiction. Right now, we need medical and government associations to come out and strongly oppose the use of SCT."
Earlier last week, the New Delhi-based Association of Child Neurology also extended their support to the recommendations of the NMC.
The Yash Charitable Trust, on the other hand, released a short documentary on YouTube to caution parents about SCT. While the film was scheduled to be released on World Autism Awareness Day in April, Dr Sushama Nagarkar, founder and managing trustee, said they decided to release it soon after the licence of NeuroGen was revoked. "We felt that it was important for us to give families the right information based on the current science and research, so that they can make an informed choice," says Nagarkar, adding that there are a few parents, who have told them that they don't agree with the film. "And that's okay. It's our responsibility to put out what we know."  
Those in favour of SCT for autism are behind a change.org campaign demanding continuation of "autologous bone marrow cell therapy for special needs children". It has already received 2,770 signatures.
Among the many parents propagating SCT are Abhishek Jain from Pune and  Nerul resident Sachin Shantaram Pawar. Jain says his nine-year-old son took the therapy in November 2022. "Almost immediately, we saw improvements in his hand-eye coordination... he started playing badminton as well. It's a game both of us enjoy," he says, adding, "He can now remember names of objects and sleeps for longer hours. He also started reading Hindi, which we were trying to get him to do for the last two years." Speaking to mid-day, Pawar says it was in 2019, that he was told that his daughter, then 2.5 years old, was on the autism spectrum. "She wouldn't speak a word, and always seemed withdrawn." Pawar had tried a host of therapies, but didn't see any clear results. On the recommendation of a heart surgeon, Pawar visited NeuroGen. "She underwent stem cell therapy in June 2022. Within a few months, we started noticing some changes; her condition had started improving," claims Pawar, who has now written to Maharashtra Health Minister Dr Tanaji Sawant to intervene in the matter. "She cannot yet string a full sentence together, but her vocabulary has increased. She can now talk and comprehend. She is also a little more social and tries to make contact at school. Her attention span has increased as well," he says, of his daughter who is now in the junior KG. If the centre's licence hadn't been revoked, Pawar would've arrived for the second round of SCT this month. "It was a ray of hope, which has now been taken away."  
1-2/1,000
Number of Indians per thousand who are autistic
118
Approx. number of stem cell therapy for autism clinics currently operating across the country
The Other Side: 'The work we do is not illegal'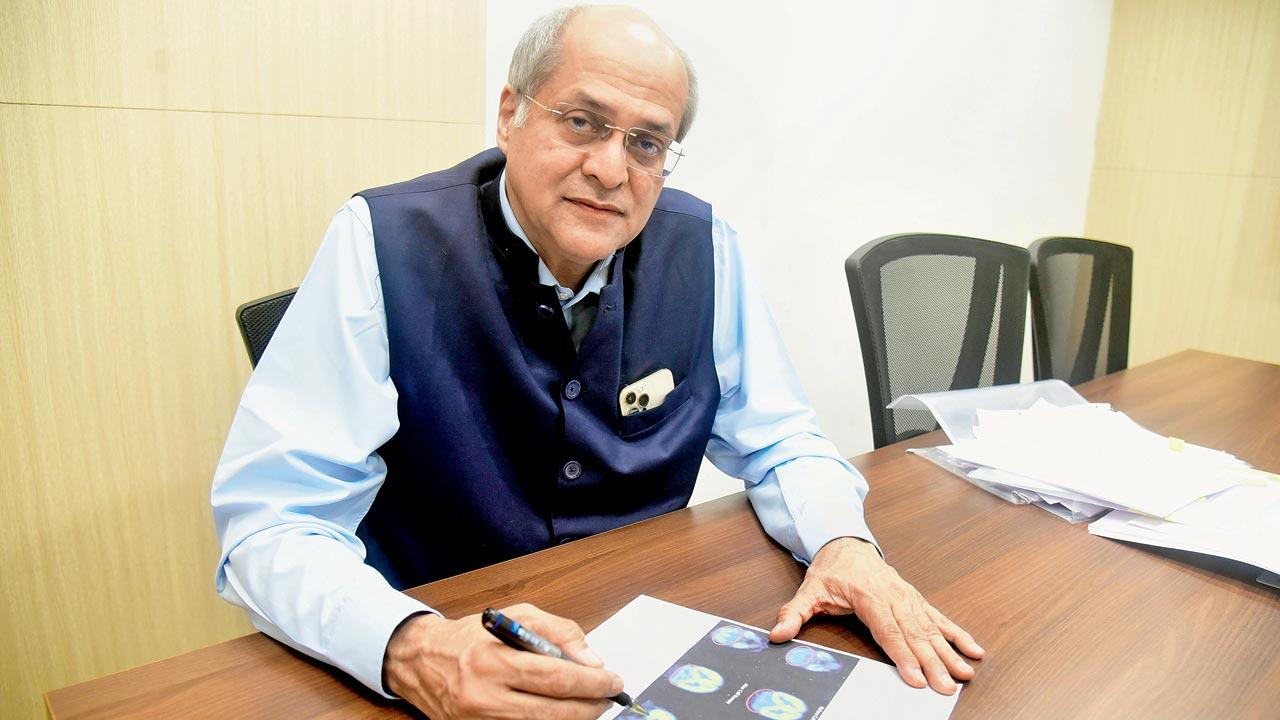 Pic/Shadab Khan
Dr Alok Sharma of NeuroGen Brain and Spine Institute, the centre which is now in the thick of the controversy, tells mid-day that the confusion has arisen, because nobody has made a distinction between a stem cell-derived product and stem cell procedures. In an interview to this writer, Sharma claimed that the Central government has different rules for both. "The government has said that those manufacturing stem cell products, need a licence and should be regulated," says Sharma, showing us rules highlighted in the Gazette of India, dated March 19, 2019. He states that stem cell procedures currently doesn't fall under this ambit. A Delhi HC order from September 2019, he says, also stated that treatment using stem cells is permissible. "In fact, our procedure is not even called stem cell therapy... if you see all the papers that we have published, we have used the words 'cell therapy'," he insists.
Claiming that there is "nothing illegal about NeuroGen", he shows us a copy of the minutes of the meeting of the Drug Technical Advisory Board held on March 27, 2019, which states that "it's inappropriate to intervene from the regulatory angle on routine practices, therapies, surgeries, transplantations undertaken by registered medical practitioners, physicians, doctors in their clinics, hospitals involving stem cells for treatment of their patients".
On February 9, two months after the NMC's recommendations, NeuroGen also wrote to the commission, with a request for a reconsideration. Dr Sharma in his letter, claimed that only eight papers were referred to by the Ethics and Medical Registration Board of the NMC. "Twenty four papers with positive results [about cell therapy] were ignored," he claims.
According to Sharma, the NMMC order terminating NeuroGen's registration was incorrect and illegal. "The Maharashtra Nursing Homes registration Act states that '(4) No such order shall come into force until after the expiration of a calendar month from the date on which it was made or where notice of appeal is given against it, until the appeal has been decided or withdrawn'. However, the order sent to us insists on it being implemented the next day."
When this writer asked him about the complaints of seizures by the parent of an autistic patient who underwent treatment at his clinic [Bhattacharya], he said, his own papers clearly state "a six per cent possibility of seizures in those patients who have had seizures in the past, or their EEG [electroencephalogram] is abnormal... this possibility is now down to three per cent". "This is in the public domain. We have never hidden this fact, and we take detailed consent from the parents, which is an elaborate process. It lasts an hour and is video-recorded," he says, adding, "There is no medical treatment in the world that doesn't have adverse effects. 
Sometimes, the benefits outweigh the side effects." He also challenges the argument that they are injecting cells carrying the defective gene back into the patients. "We evaluate these mononuclear cells thoroughly using sophisticated machines, and our tests have shown that there is no defect in these cells. They are healthy 
and normal."
He claims that hundreds of children who have come to them have not just benefitted clinically, but have also shown objective improvements on Brain PET CT scans done before and after cellular therapy. "These brain scans show that significant parts of the brain of children with autism are functioning sub optimally and comparative scans in same children after cellular therapy show a definitive improvement in the brain functioning. Now there is both clinical, objective brain scan evidence as well as peer reviewed scientific papers that show that the brain damage in children with autism can be repaired through cells taken from their own body. We have had patients from nearly 75 countries. It would be unethical to deprive them of this opportunity to improve their brain functioning and lead independent lives," he argues.