We grab an hour with happiness scientist on his Mumbai trip to discover what human beings are proud of in their twilight years, and what our biggest regrets are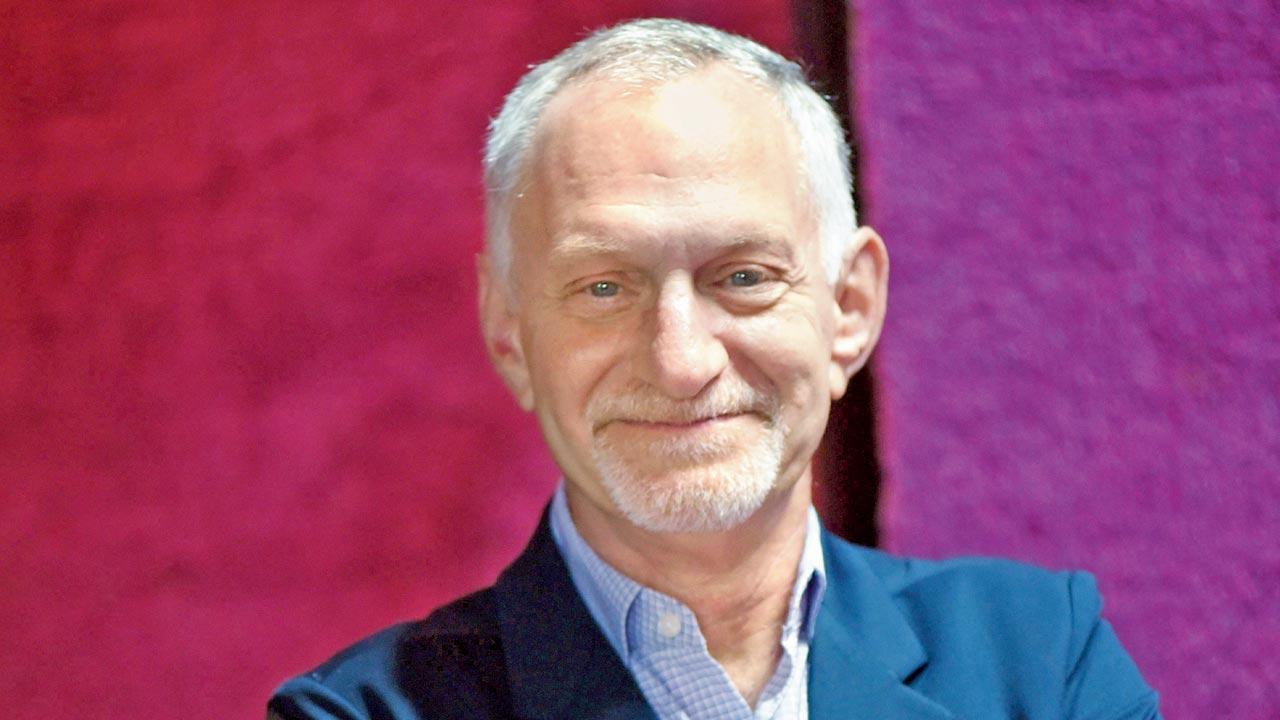 American psychiatrist and psychoanalyst Robert Waldinger directs the Harvard Study of Adult Development, which has been running for over 84 years. It tries to understand how childhood experiences shape health and well-being in middle age. Pic/Sameer Markande
The formula for being happy, if you want to know, is boring: Nurture your relationships, actively reach out to friends, pursue common interests together, take care of your body, don't worry too much about what people think.
This wisdom comes from American psychiatrist and psychoanalyst Dr Robert Waldinger. And he should know. Dr Waldinger directs the Harvard Study of Adult Development, one of the longest running studies of adult life. It tries to understand how childhood experiences shape health and well-being in middle age.
The study began with tracking the health of 268 Harvard male sophomores (women were not admitted into college at the time) in 1938, and over 84 years, has expanded to include spouses of the original participants and 1,300 of the original participants' offspring. According to the Harvard Gazette, former US president John F Kennedy was one of the original participants. Dr Waldinger is in Mumbai to collaborate with the Rustomjee group to achieve what they claim is a difference in housing design and build happier communities. 
ADVERTISEMENT
The slim, composed man sitting in front of us is a Zen priest. His blue eyes and pauses to understand the Indian accent and compose the right answers give that away. Also the fact that he is apologetic about making you wait due to unseasonal rain and perennial Mumbai traffic.
Edited excerpts from the interview. 
Did the parameters for happiness change over generations or decades?
It changed for each person over decades. When you are young, you imagine you want to be a rockstar, you want to be a billionaire. [But] When we asked the same people in their 80s what they were most proud of, no one said, "I made a bunch of money" or "I was famous." They said they were proudest of something to do with their relationships, like: I had a good family; I raised good children. I was a good teacher or good mentor at work.
Also, their regrets were interesting. There were two common themes: I didn't spend enough time with people who were important to me. And I worried too much about what other people thought and didn't do what was true to me. 
Does wealth and fame contribute to happiness?
Interestingly, economic stability is a contributor to happiness but after a certain point—after you have the house, can afford healthcare, give your children a good education and retire well— making more money does not make people happier. In fact, famous people were less happy, because they lack privacy, etc.
What do you personally do to be happy?
I tried to meditate almost every day. I exercise. I spend time with my family. Jennifer [his spouse] and I spend time every day. I try to make sure I spend time several times every week with my friend…which may sound obvious to people in India, but in the US, we don't spend enough time.
For example, people don't eat together regularly. I used to eat at my desk at work alone, which sounds very sad. Because of the pandemic, many of us worked from home, and Jennifer and I have lunch together most days, which we never did. Even family dinners are becoming less common, and they are very important for child development and family cohesion.
We eat a meal a meal with friends at least three times a week.
How do you define happiness?
That's a hard question. I would say it is being engaged in things that are important, and if I am lucky, interesting… and with 
good people. 
How does the theory of happiness apply to physical spaces?
My expertise is in human connections and I have been talking about what we know about how relationships are formed and strengthened. We know that new relationships are more likely to happen if people have casual encounters, over and over again. That's why the coffee machine is very important at an office.
We also know that people are more likely to get connected if they are doing an activity together that they care about. It could be a festival or a social cause. For instance, the pandemic was terrible but one of the great unexpected benefits was that people got to know their neighbours much better, because they were home. 
Is a spiritual practice essential for happiness?
It is for me! We asked people about the role religion played in happiness, and found that those who believed in it found it helpful and it made them happier. But people who were not involved in any religion were not less happy on an average, we have found. 
Is our current unhappiness a natural response to living in a progressively hostile environment?
Depression is the second most common illness in the world. We found that the causes of mental illness are many—biological and internal, but also external and environmental. Your circumstances can make a big difference to your mental well-being. But some people are genetically predisposed to mental illnesses.
What does Zen philosophy say about happiness?
Zen philosophy reminds us that no one is ever happy all the time. It's impossible, and that's helpful. You look at pictures on social media, and everybody looks happy and they are on beautiful beaches. And you think, "if I am not happy all the time, I'm doing something wrong". Zen teaches us that there will be ups and downs. It's a reminder that there is nothing wrong with you if you are not happy all the time. Just pay attention to what's in the moment.
What can we do to be happier?
Take care of relationships. Be more active in connecting with a friend. Do something you both care about—take walks together, have coffee.
Commenting on their picture on Instagram is not the same thing?
No!