If you got an invite to their Christmas bash, you had arrived. Four of the city's popular party throwers tell us what drew in the crowds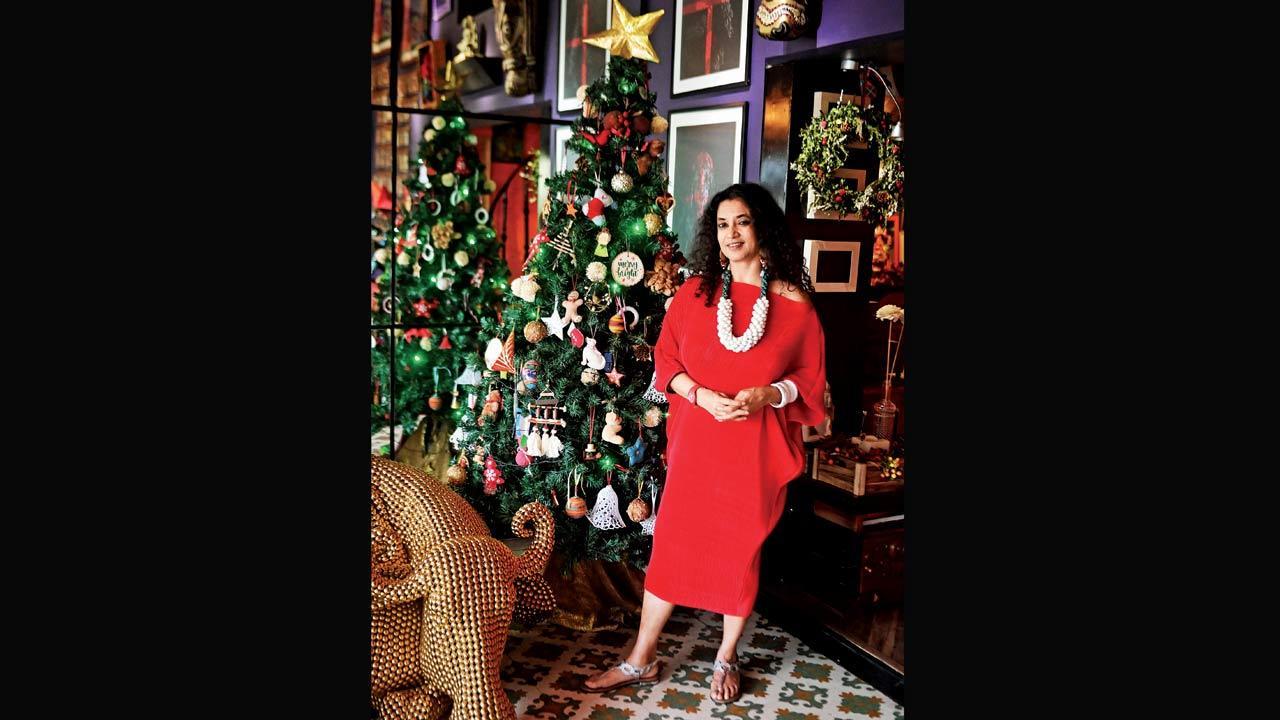 Srila Chatterjee says they have a whole loft with boxes of decorations that come down once a year. Pics/Bipin Kokate
'We'd invite a choir to sing'
Srila Chatterjee, Founder of Baro
I grew up in Calcutta, a city that has a very special relationship with Christmas, and my family took every bit of it very seriously. From notes and cookies left for Santa and decorations being put up to my mother organising all the kids in the building for a Christmas evening every year (you started as a sheep and might graduate over the years to a King), it was a big affair.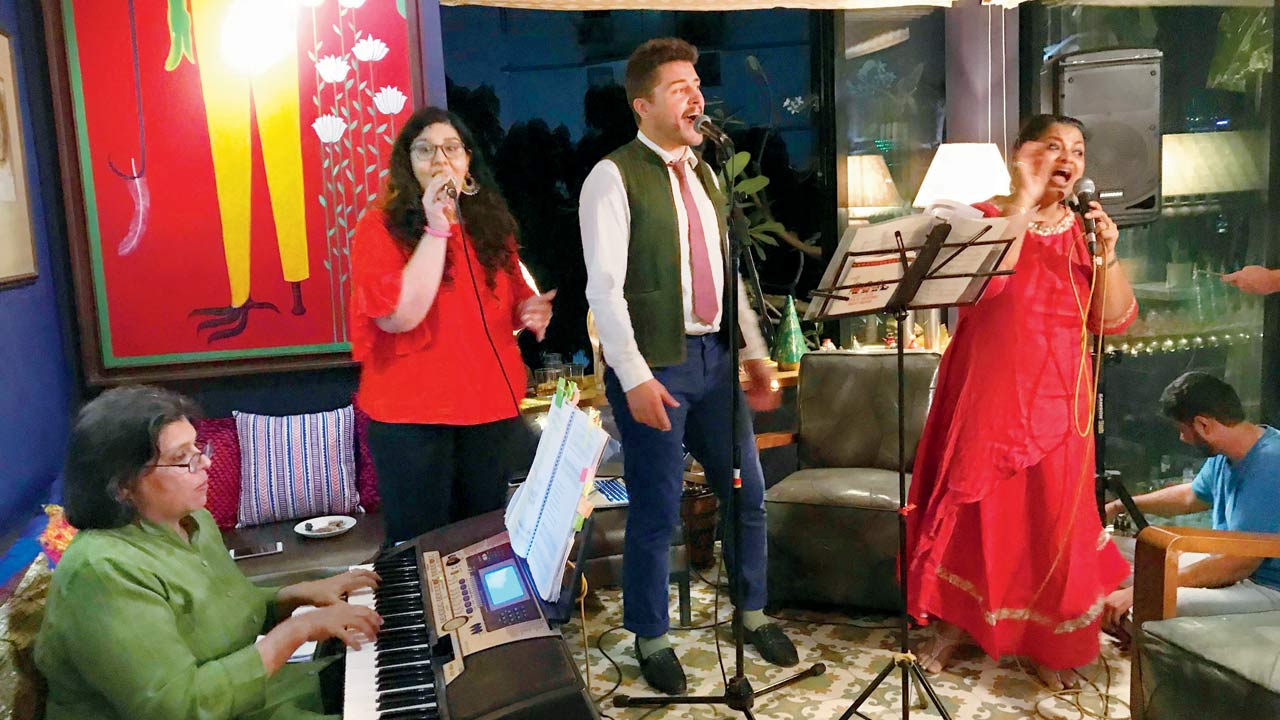 Marie Paul and her choir singing at Srila Chatterjee and Mahesh Mathai's home  on Christmas
Later, I came to live in Mumbai for work, and missed Christmas enough to go back home. It was only when we [with director husband Mahesh Mathai] moved to our present home [at Altamount Road], that was big enough for lots of people, that Christmas became my own adult version. It was just as special for Mahesh, and it has become a time of year that we love to share with the people who mean a lot to us.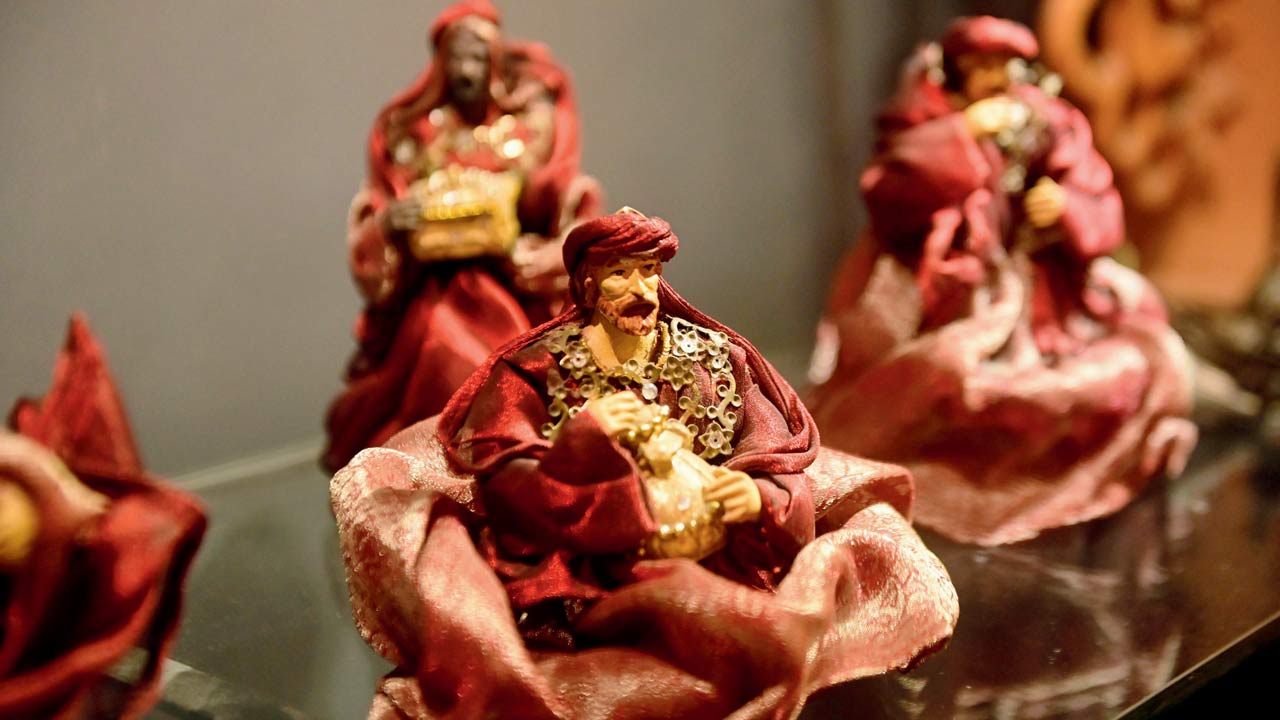 Nativity pieces from Beirut
We have a whole loft with boxes of decorations that come down once a year. The decorations evolve and there are some that will be almost 30 years old! The house is transformed, everyone gets involved and even the dogs have Christmas accessories. There is always a revolving roster of friends staying and going. Until the pandemic, we had a big party every year with friends and family gathering to drink, including a superb mulled wine made by Mahesh, feast and soak in the Christmas Spirit. We always had a choir come to sing, and would arrange books for everyone to join in. Every single person had a present under the tree! The big party gave way to smaller family gatherings and reunions around Christmas Day. Different traditions evolved over the years and the siblings and our families try and meet at Christmas somewhere between our worlds.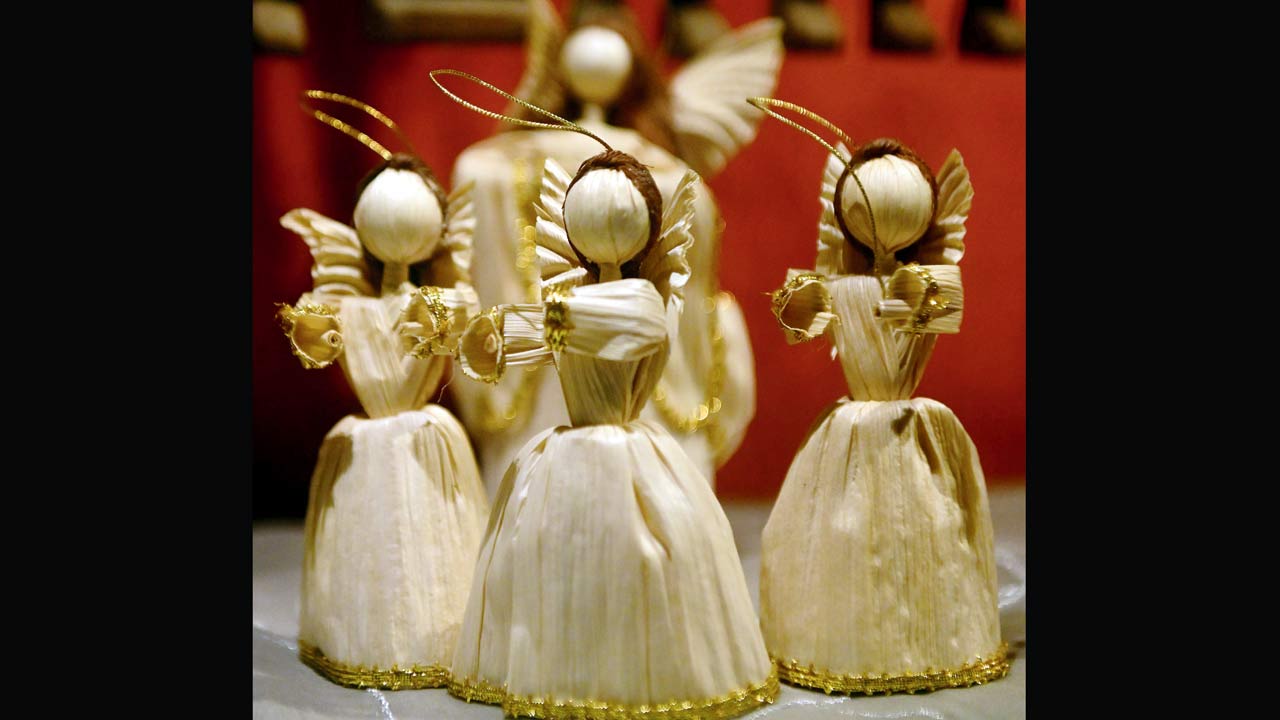 Christmas decor made with corn husk
Like last year, I don't think it's the time to party with wild abandon, but I'll have a small gathering. My decorations are up, cakes have come from the baker who my mum would go to all her life, there's only Christmas music playing, I've wrapped countless gifts, I'm sorting out multiple menus, there's a roster of arrivals and departures for the guest room and my dogs Lyka, Maya and Jonah are all set with their reindeer antlers.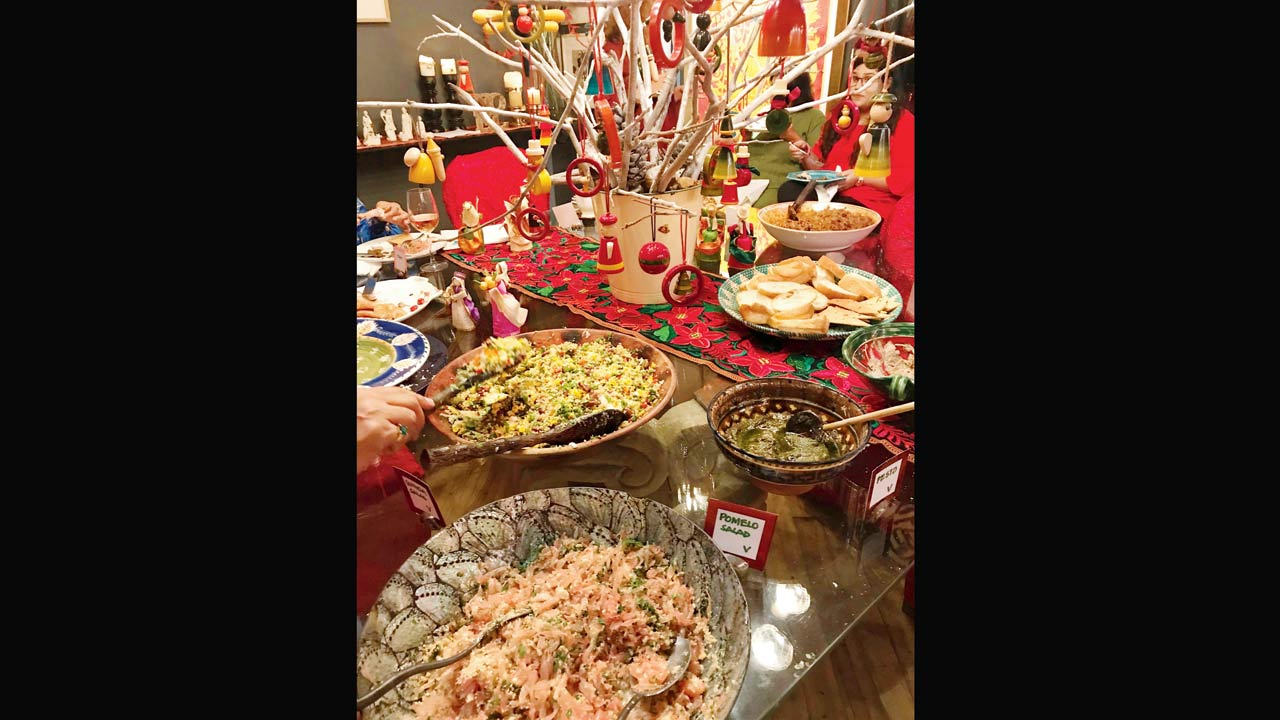 The Christmas feast laid out at their Altamount Road home
'Thankfully, nobody'd ask us to stop the party'
Dino Morea, Model and actor
I decided to have a Christmas party when I moved into my own apartment in Bandra and realised I finally had the space to entertain a fair number of people. This was back in 2007. December is the season to be jolly, and I'm innately a social person and I like having people around. Christmas became an excuse to get everyone together. The guestlist though, was restricted to those I have been close to—a mix of colleagues and friends.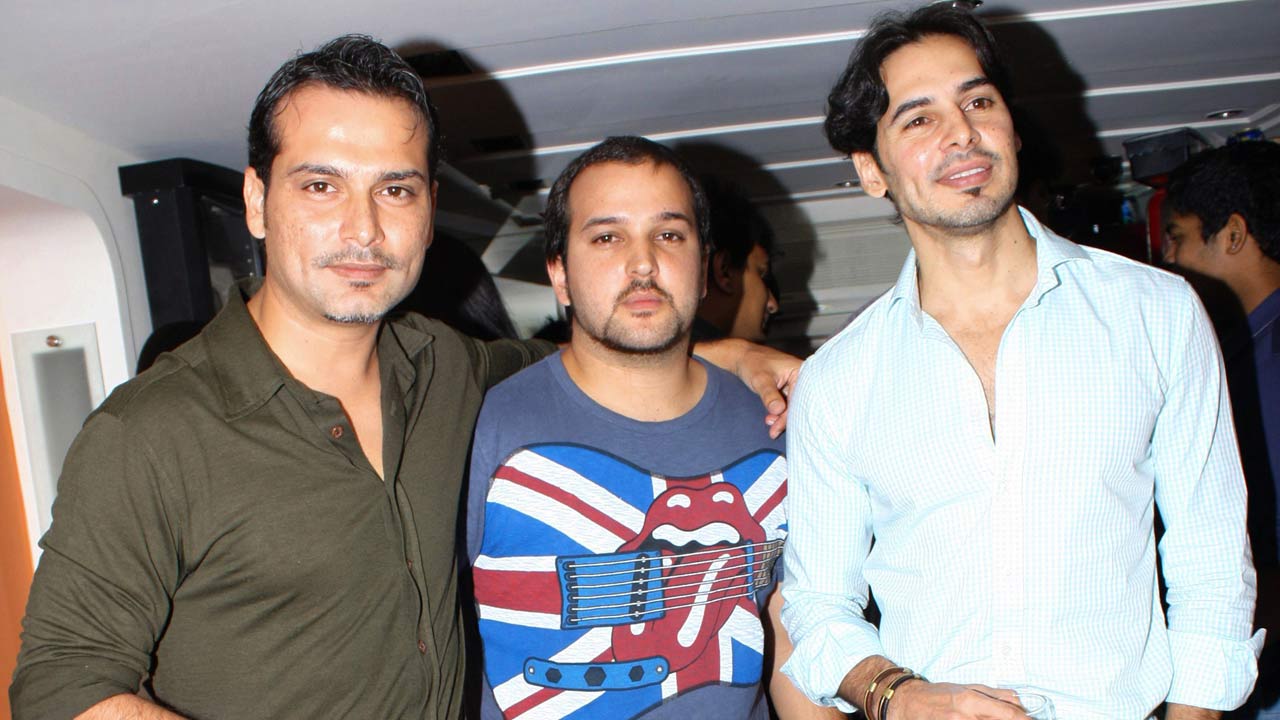 Dino Morea with brothers Nicolo (left) and Santino
The Christmas tree, however, comes up irrespective of the party because that's been a tradition for me since childhood. Growing up, I remember my parents would always have some close friends over and there'd be a lot of dancing at home.
Back in the day, my brother Nicolo used to cater to a couple of restaurants and the food would be brought in from there for the party. So it was Chicken Roast, Turkey, salad and other Christmassy dishes. We'd have a few staff people to serve the guests. Fortunately, I have a little outdoor space, which would be utilised to create a celebratory ambience. 
Invariably, my parties would create a traffic jam in front of the house. It was always about having a smashing time, until you'd wake up the neighbours who'd then want you to turn down the volume. They have never said, 'hey, stop the party' because they understand that it's that time of the year and everyone just wants to have a good time. 
I eventually stopped because my house would end up getting way too messy [laughs]. On a more serious note, it was because I got busy with work and travel at that point. Thereafter, my then business partners Nandita Mahtani and Vishal Shetty and I formed the Playground  because Mumbai needed a nightlife kick desperately,  and  we wanted to give people who love a good party just that. 
We started the first pop-up nightclub in collaboration with Four Seasons, where we used to turn the ballroom of the hotel into a nightclub. It was about lending it the vibe of the famous discotheques of 1900s. Entry was by invitation only. It was a massive success, with everyone loving the concept of a nightclub popping up inside a contemporary hotel.
'You had to dance the minute you stepped in'
Raell Padamsee, Theatre personality and MD and CEO of ACE Productions
Dad [late Alyque Padamsee] was keen to get the theatre fraternity together and what better way than with a Christmas party. Funnily, the Breach Candy building where we lived at the time was called Christmas Eve! The menu was always beer and bhelpuri. A famous street vendor in Babulnath, who would only use Bisleri water, was roped in to set up a stall on the terrace, where the party would unfold. It was customary to have a theme every year, whether it was Bollywood night, White Christmas, or an all-green one. Invites would be sent out a month in advance. All guests had to dress the part.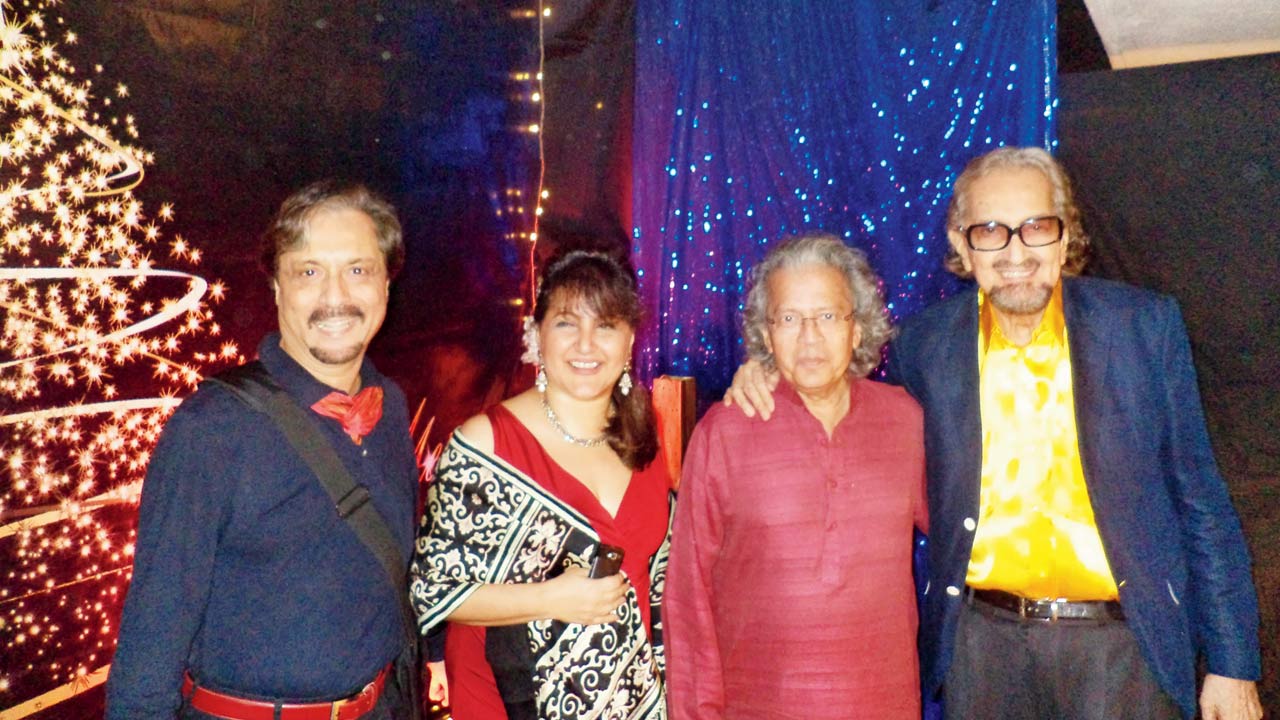 (L-R) Vinod Advani, Raell Padamsee, late Anil Dharker and late Alyque Padamsee 
It [the bash] began over 20 years ago as an intimate get-together with less than 50 people, but eventually became bigger than  we imagined. From what I last remember, we had 300 people over. A lot of them would fly down for this party. The narrow lane that led to the building would be choked with cars. There came a point when we requested everyone to get off at the start of the lane and walk up. Valets were arranged. As the guestlist grew, I insisted that we also expand the menu to include house specials that dad liked, so there was shammi kebab, and chips and dips, among other snacks.
You had to dance the minute you stepped in. Dad was a dance lover till the day he passed, and when he saw everybody on the dance floor, he was assured that they were having a good time.  Fifteen minutes before midnight we'd have carol singing. Ernest Joseph Flanagan who everyone knows as Ernie was at the keyboard and all the guests would take to the mic and sing their hearts out. We'd have a whale of a time, especially Cyrus [Broacha] and Kunal [Vijaykar]  who were of course the entertainers. While everybody would be drinking to glory, dad, Quasar [half-brother], Shahzahn [half-sister] and I were the teetotallers at the party. Somebody had to be sober!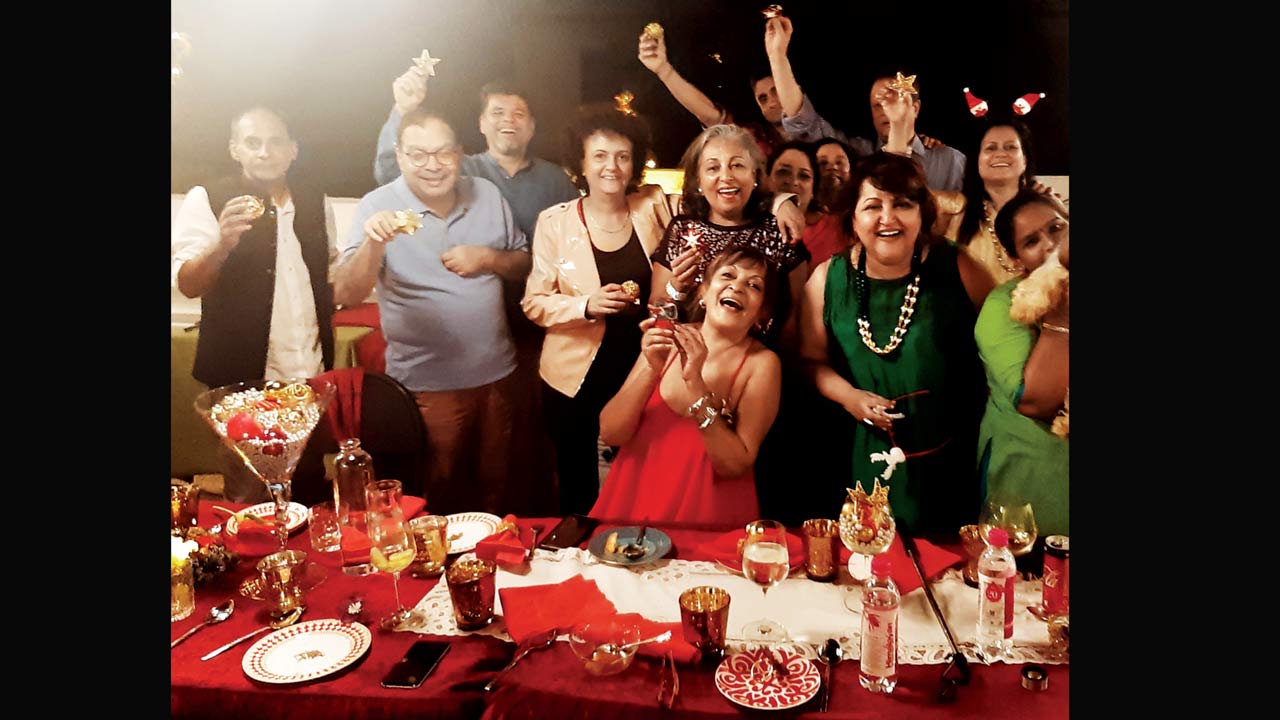 (From left) Late Ranjit Chowdhury, Allan Sayani, Cookiee D'Souza, Sarina Shah, Manju Uttamchandani, Vanessa Ryan, Bernadine Dias, Tejveer Singh, Vivek Gupta, Mansuetta D'Souza, Nikki Salunke, Raell Padamsee and Kavita Sahni
Dad was always a stickler for perfection and he made sure that there wasn't just a plan B, but C and D too. As luck would have it, no matter how well we prepped, something would go wrong. Sometimes, it was the mic system that would conk off, or Ernie's keyboard would not come on. I remember once Sharon's [Prabhakar] mic would not come on when she wanted to sing. But all these little hiccups made these parties all the more memorable.
Since dad's passing, the bash has been massively downsized. I now have a small, sit-down dinner with friends and family at our ancestral Colaba home. It's warm and intimate. This year, I have invited only 12 guests due to the pandemic, all vaccinated. I made sure they got their two jabs. 
'I learnt turkey doesn't lend itself to BBQ'
Keenan Tham, Restaurateur and co-founder of Pebble Street Hospitality
FOR me, Christmas has always been about large family gatherings and feasting. Unlike a lot of people, I prefer to stay home on Christmas eve, which is how the idea of having a party at home came about nearly 10 years ago. Because we  have a nice terrace at our Bandra home, it became the ideal setting for a barbecue. It means I get to roll out my grill and use it to whip up protein-packed meats for my family and friends. It's mainly meat because my household is big on it, but now I've started taking into consideration the dietary restrictions of my vegan friends as well. It's a lot of marinated meats with tacos on the side. While both Ryan and I are great hosts, I'm drawn towards looking into the food aspect, while he's more of the drinks-and-entertainment guy.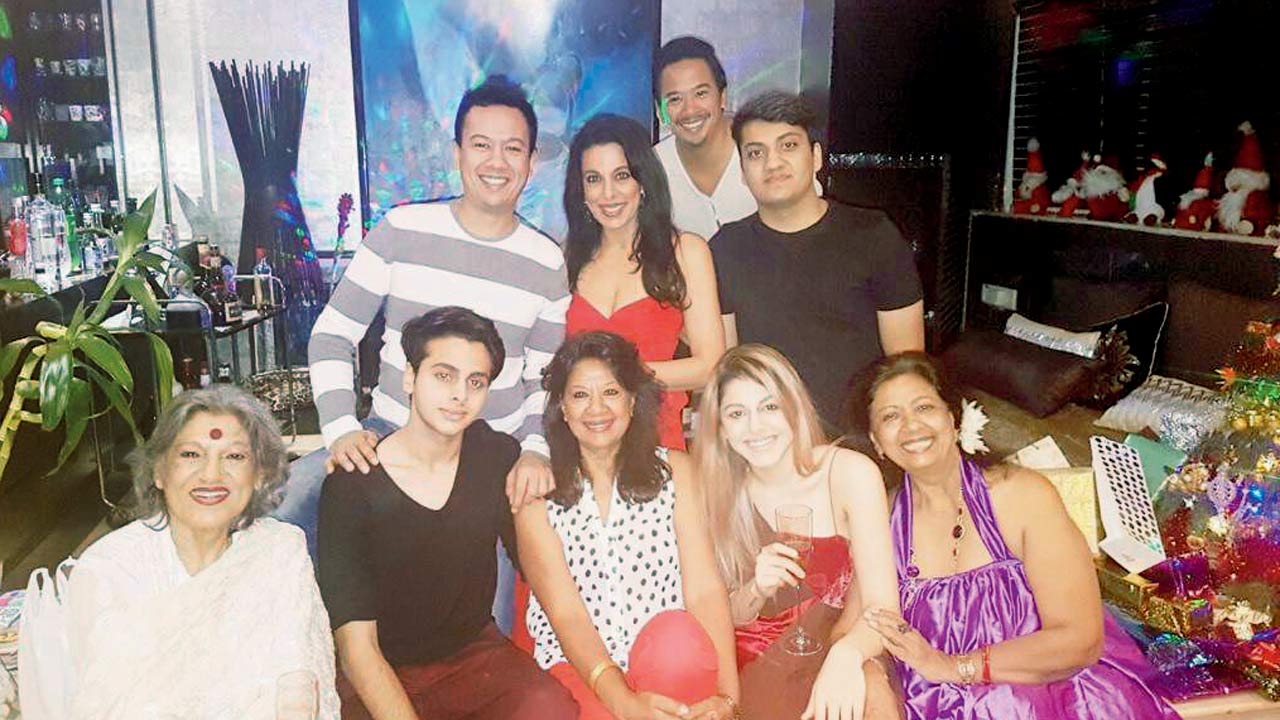 (Seated from left) Dolly Thakore, Omar Furniturewala, Ashita Tham, Alaya  Furniturewala, Monica Gupta; (Standing  from right) Ryam Tham, Pooja Bedi, Keenan Tham and a friend
Needless to say, the cocktails are free flowing. A lot of guests enjoy mulled wine, I'm not a fan but I make sure it's available in abundance. My Christmas tipple, however, is the Negroni. It's an open bar, so guests are free to go and have what catches their fancy. My party tips come from mistakes that I've made in the past when hosting friends and family. For instance, I realised turkey doesn't lend itself [to barbecue]. That's the only thing that we order from outside, all other feasting items are cooked at home. I start prepping a week in advance. I keep the guestlist tight because these parties are very personal. However, it's just been growing with each passing year. We start at sundown and stay up till the wee hours.
Last year, I was at my farmhouse in Alibaug and we celebrated Christmas there. I don't even count that as a party because the mood was different. This year, I feel more liberated, but I've yet again chosen to keep the guest list small because of the emergence of Omicron.