Reach out for Covid-19 information from Johns Hopkins University on an app made in India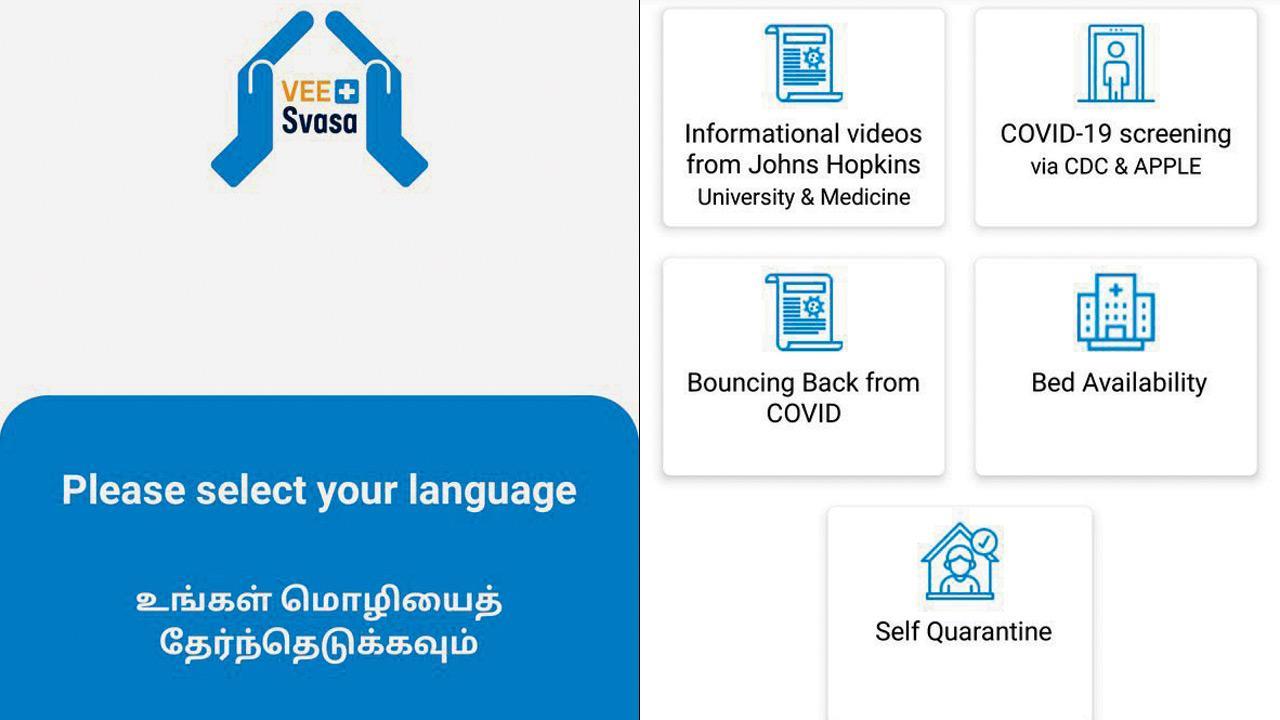 The Vee+Svasa app has authentic information on day-wise quarantining and clinical guidance for treating oneself at home, with short informational videos dubbed in regional languages
Even before we get to the details, the first thing we like about this home-grown, home quarantine app is that it doesn't ask you for your personal information—not even an email ID to proceed. That is such a relief in times like these where every app is after your information, building a goldmine. Next up, it asks to select from five languages in a clutter-free interface, thus catering to a larger audience. The app Vee+Svasa has a wealth of authentic information on day-wise quarantining and clinical guidance for treating oneself at home, isolating and protecting others in the family, tips for caregivers on measuring oxygen saturation levels as well as an easy-to-understand Covid treatment flowchart. Everything is labelled clearly and is easy to find. There are several short informational videos from the doctors at Johns Hopkins University School Of Medicine as well. These are dubbed in regional languages which makes it accessible to a larger audience in the country. You can even look up bed and vaccine availability.

Chockalingam Valliappa
The word Svasa means breath or breathing in multiple ancient Indian languages including Sanskrit, Tamil and Hindi. It signifies life and good health. The app is developed by Valliappa Foundation, a community service organisation promoted by the Sona Valliappa Group. Founder Chockalingam Valliappa gave the task to a cross functional team from Sona College of Technology and Vee Technologies to design a comprehensive app that gave real-time updates and valuable home quarantine guidelines.
He said, "We saw that misinformation on social media was causing more harm than the pandemic itself. Most who were advised home isolation were left to fend for themselves without access to an authentic information source. The US team of Vee Technologies suggested that we engage with Johns Hopkins Medicine, a valuable customer, and request them to share their wealth of knowledge of handling the pandemic scientifically. Developing the Vee+Svasa app took about eight weeks and included about 100 student teams from Sona College of Technology talking to Salem citizens on their information needs on handling Covid infections."
Prior to this, the company created a contract tracing app in April 2021 that was used in several parts of Tamil Nadu and by large corporates. "As for Vee+Svasa, we are working on enhancing the app by adding more authentic videos by Johns Hopkins and will keep uploading as new information emerges," he adds.
WHAT: Vee+ Svasa
WHERE: PlayStore; an app for the iOS platform  is awaiting release