Here's an account of everything you'd want to know about AI art and how you can get into creating one on, or of, your own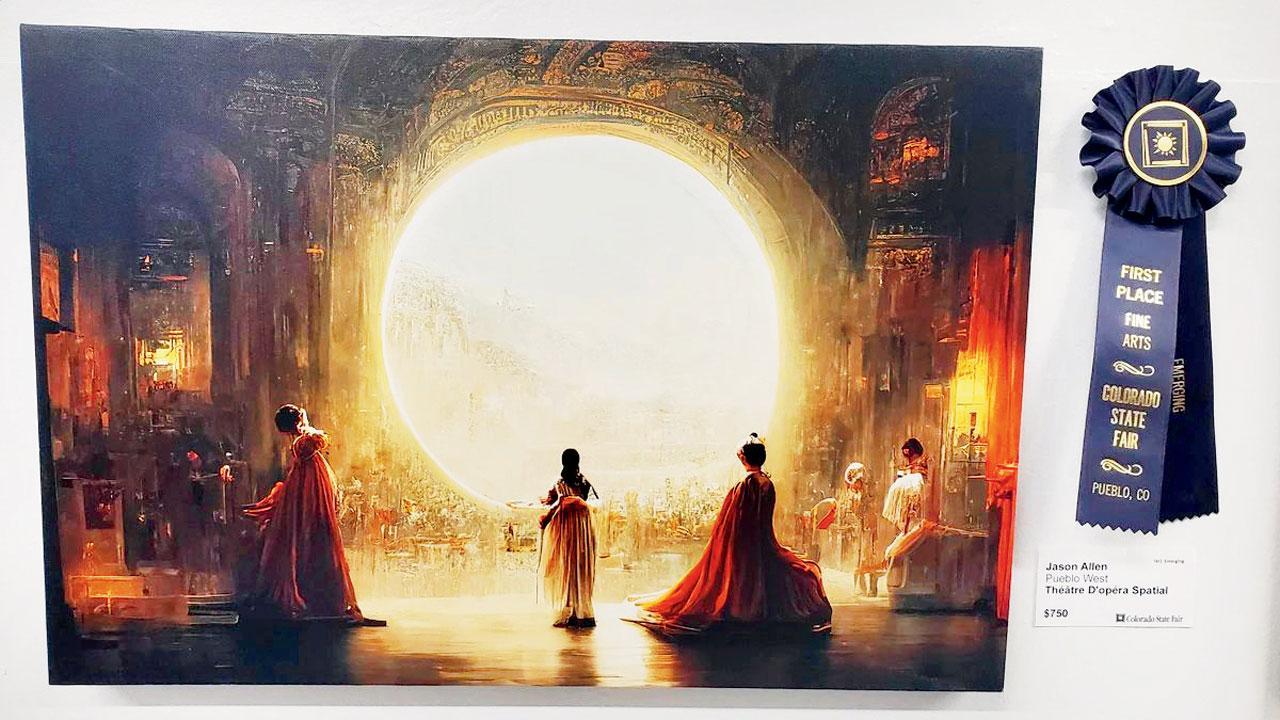 The image generated by Midjourney came from a prompt by Jason Allen. The image titled Théâtre D'opéra Spatial won Colorado State Fair's fine arts competition, prompting a debate about art. Pics/Discord,@Sincarnate
The first obvious question is: What is AI? Well, Artificial Intelligence is the process computers use to mimic human problem-solving and decision-making capabilities. The process is seen in varying capacities in video games, with grandmasters beating chess robots and computers that predict the weather. Lately, several start-ups have been applying AI to art. The results are, frankly, stunning. The art is composed by feeding in text that details the style of art and describes what you want. Much tweaking is needed to get the AI to do what you envision.
How it works An art AI computer takes input from millions of pictures with context. The context tells the AI what is in the picture, whether it is by a famous artist, the style of art, whether the image is a photo, does it have brush strokes, and more details. The software then uses this information to guide its creation. The more pictures it has, the better it creates. At the same time, the chosen images tell the machine what worked and what didn't, further improving its algorithm and its artistic process. 
Why is this important? AI is getting good at making realistic art, and challenging the status quo of what art is and if something made by a computer can be considered art. Nevertheless, an AI composition, prompted by Jason Allen, won the blue ribbon in the digital art category at the Colorado Art Fair earlier this month. The piece, titled Theatre D'opera Spatial, angered many artists and sparked a debate about digital art. The piece was made using a program called Midjourney.
Creating AI art Several programs can help you create your own. To test their capabilities, let's see what it generates with the phrase "Reading mid-day on a good day."
Wonder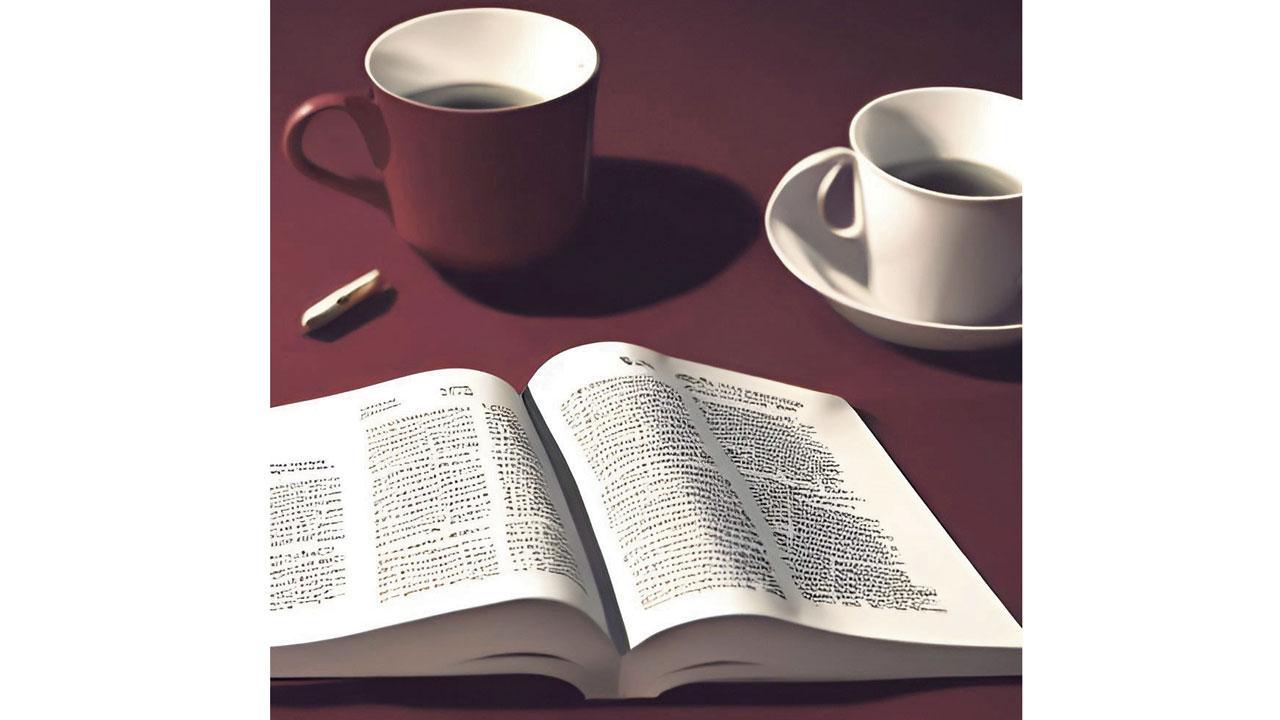 Wonder is a freemium AI art generation service that works from your smart phone. You have to prompt the picture you want and select an art style. We chose Magic for this one. While the results from Wonder are great, this one has too many advertisements—enough to disrupt even a machine's creative process...
hypnogram.xyz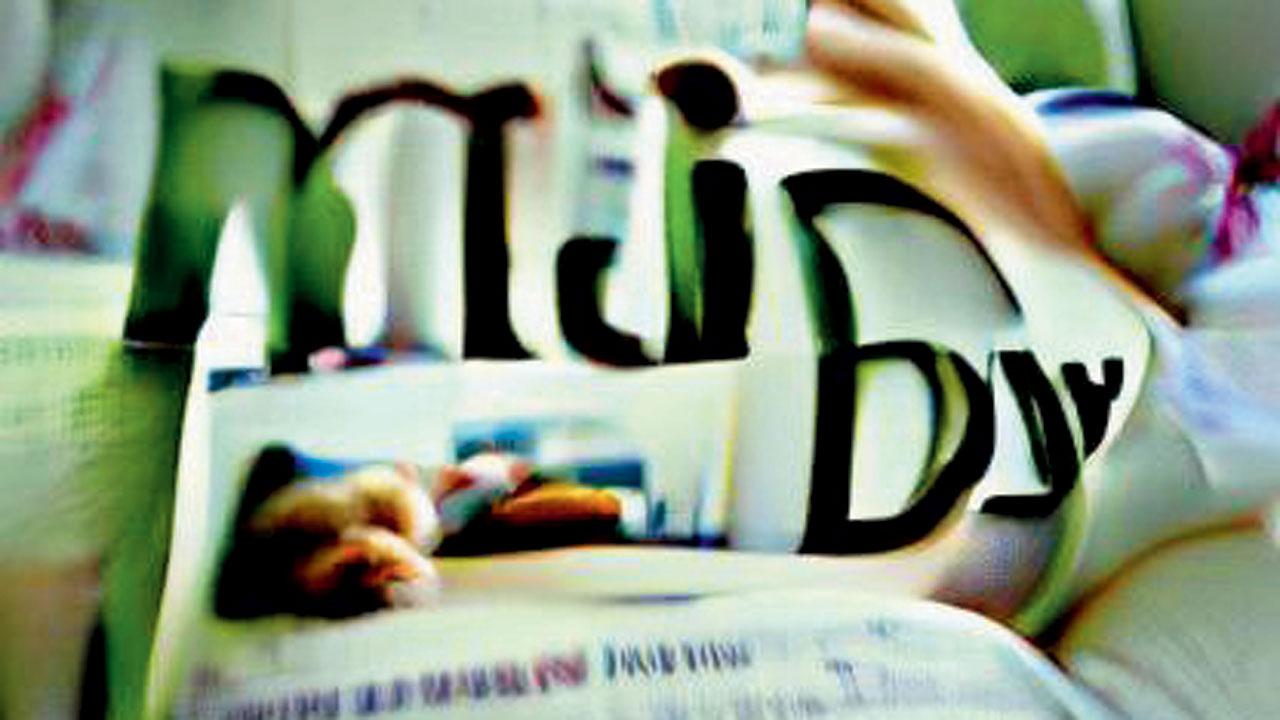 Hypnogram is another free-to-try AI art service that lets you generate unlimited low-resolution art pieces. It isn't as good as the others and needs more data in the prompts to make something tangible, but it also determined that we were talking about a newspaper. You can try it out at https://hypnogram.xyz.
NaturalBlender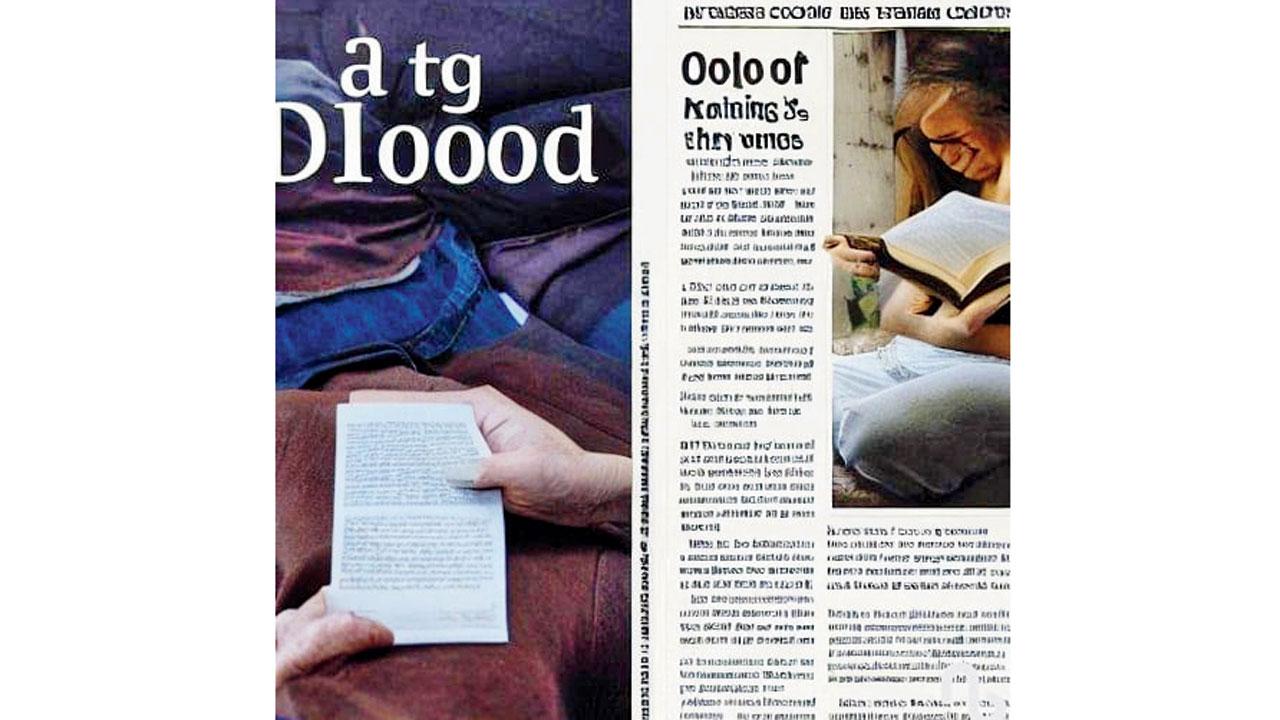 Natural Blender is another great AI to try out. It has a free tier that lets you try out as many prompts as you like but not in great quality. This AI, like most others, is in beta stage. However, it was able to determine that we were talking about a newspaper and not the time of day, which is impressive. You can try it out at neuralblender.com.
Midjourney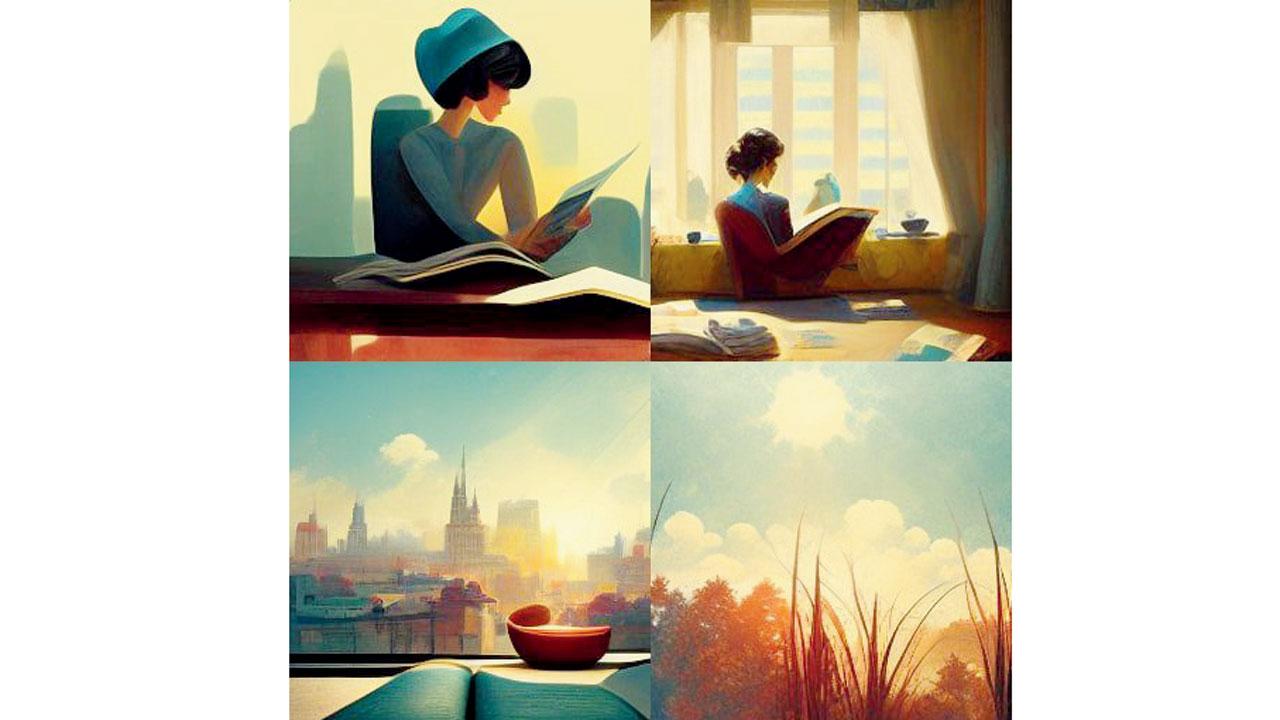 Midjourney is in its beta phase; anyone can join their Discord and prompt for images. You don't have to select an art style here, but you can add text to your prompt if you want the AI to move in a particular direction. You get four options for every prompt with the option of upscaling. Visit www.midjourney.com to get started.
Dall-E 2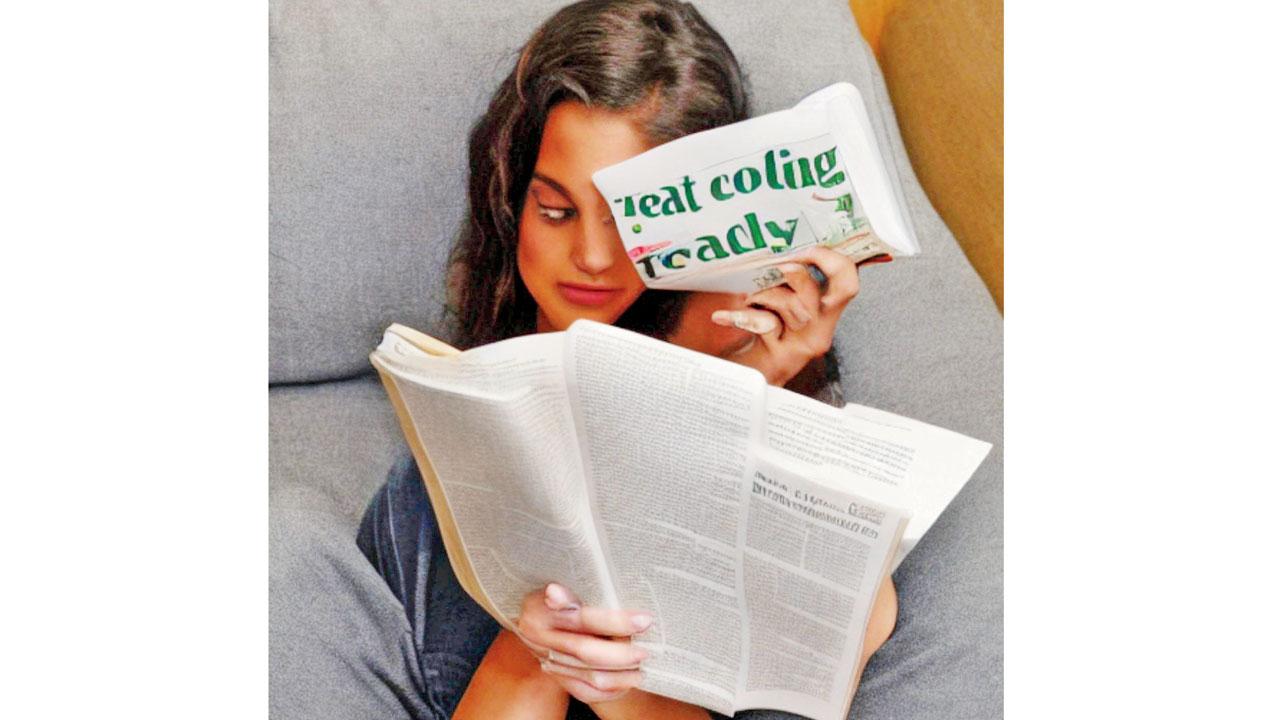 Dall-E 2 is the closest rival to Midjourney, and unfortunately, you cannot access it without an invite. This meant we could not test our phrase on it. Judging from the results of other prompts, I imagine we would have been in for a treat. You can try your luck at getting invited at https://openai.com/dall-e-2.
starryai
starryai is a smartphone-based program with the least number of annoyances such as ads, but there are a few prompts to pay up for credits.
Dream by Wombo
In Dream by Wombo, you enter a prompt and select the art style, just as you do for Wonder. We selected realistic this time. The results were good.
Craiyon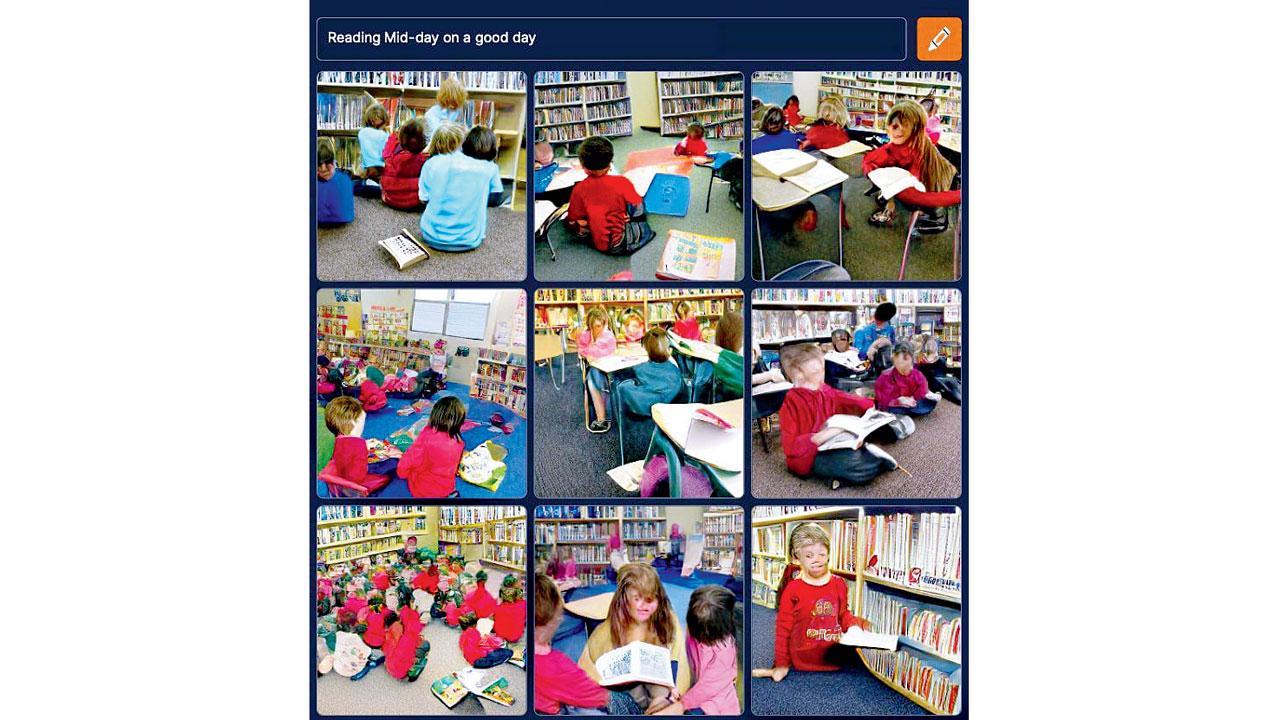 Formally known as Dall-E Mini, Craiyon does the whole prompt-to-art bit, but it is almost always a little off. While most of the others realised there was a newspaper involved with our prompt, this one just showed a bunch of kids with warped faces reading books. Unlike the others, this one needs more specific prompts to get the job done right. However, it is still fun to play around with it. You can try it out at https://www.craiyon.com.