Kirti Kulhari must explain why she went for a buzz cut. I must finish what I started at a Spiti nunnery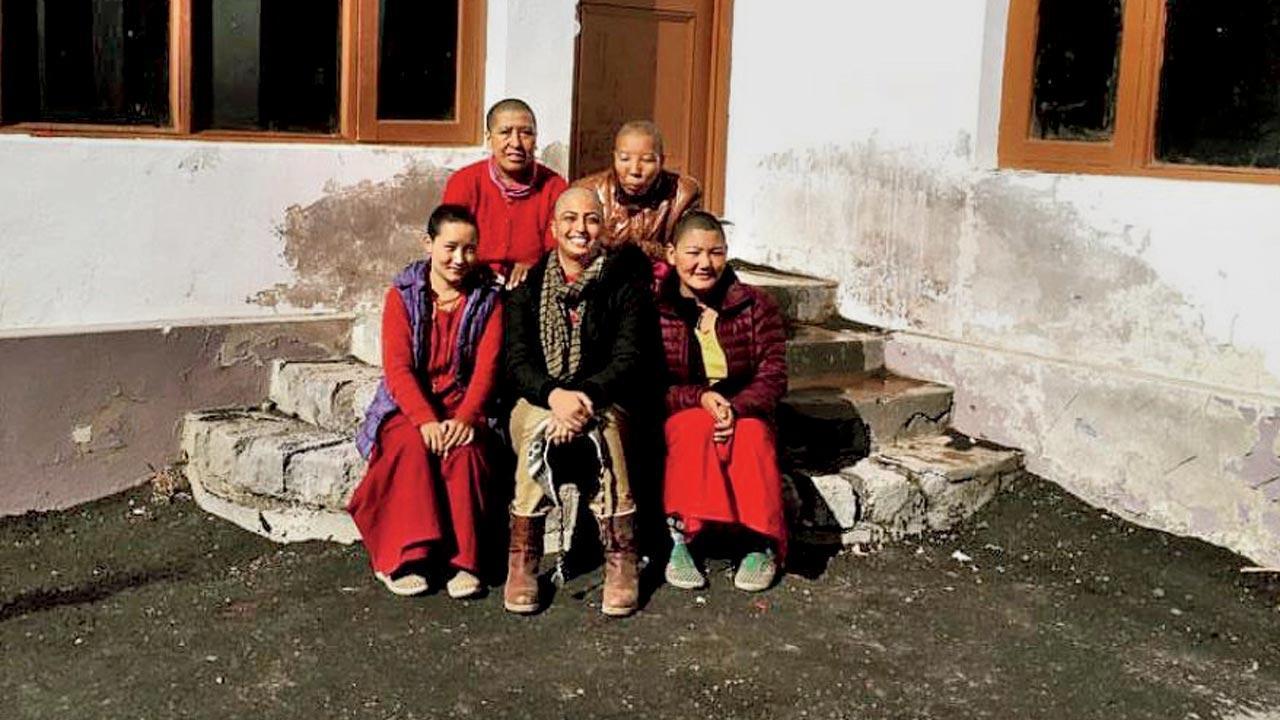 The four nuns who stayed behind in winter at Pangmo nunnery in Spiti, with the author
Actor Kirti Kulhari cut her hair, and then had to justify it saying it was for her. The Akshays (Kumars and Khannas), Salmans, Ranbirs, Hrithiks and Jackies of the film world are left alone with their hair plugs and surgically crafted hairlines. Their hair is their own; hardly any part of the female body—actor or not—belongs to her. And thus, any alteration has to be followed by a declaration.
Being an actor does bring restrictions—if you are in the middle of shooting a character or under contract with a beauty product, you understandably have to maintain it. 
ADVERTISEMENT
But even as an everywoman, whose work does not depend on how she looks, let me tell you that a haircut is never just a haircut.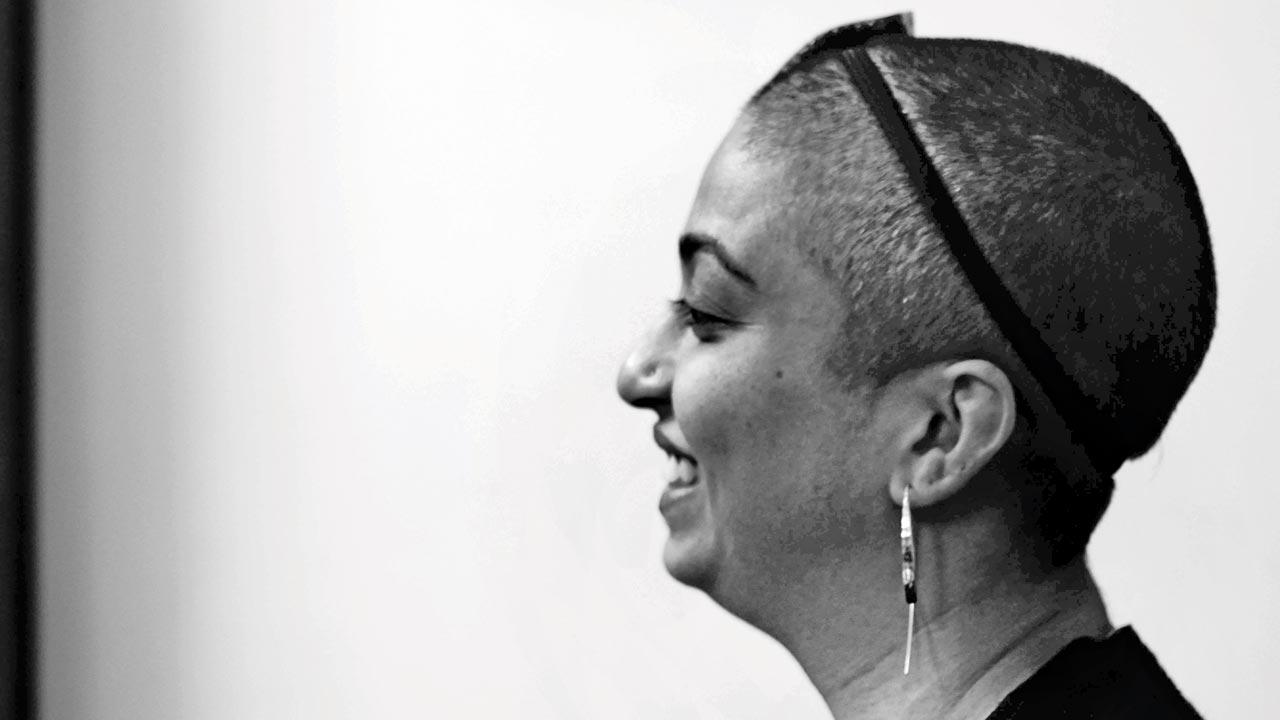 Pic/Tushar Burman
My hair is an independent curly entity—it does what it likes in connivance with the weather and humidity. Up to the age of 13, it belonged to my mother who tended to it like a prized orchid. It was oiled, and washed and plaited down to my waist.
I have always wanted to shave my head and I finally did it when I was in Pangmo nunnery in Spiti in the dead of winter. Two giggling trainee nuns, perhaps not even 20 years old, divorced it from my scalp half a shaving blade over the cement square on the floor.
It wasn't for religious or rebellious reasons: Like these women living on the edge of society, I simply wanted to be excused from being looked at.
I liked it so much that from 2017 to 2022, I mostly kept my head shorn. The rain and wind on my scalp were delicious. Neatening up meant lipstick and earrings; never a hair out of place. My regular haircuts, coincidently with the same curl whisperer who did Kulhari's hair (Avni Yashwin from Happy in the Head) cost as much as a nice dress. Now, it was R60 in the chair of any barber in a market square, in the tin sheds lining pavements of Lower Parel. "Minus 3, boss," is all I had to say.
When COVID came, I shared the trimmer with the dog: It paid for itself within six months. When stores opened, newly imposed hygiene standards shot the price of my haircut to R120 (once in about two months). As a curly-haired girl, the money I saved on products could buy me a weekend at the Taj.
Some barbers refused to let me sit in their chair (ladies salons do not have trimmers); but Ali bhai of New Fashion Men's Hair Salon in Nerul decorously gives me a trim, ever cautious that no touch seems out of line.
It gave me new eyes to the world, the lack of hair did. When I walked through Delhi airport to come home, people stared. The security guard asked me if I had done this for a mannat. In Bombay, no one cared. At most, men and women would give me the Thumbs Up, commenting on how much relief I must have from the summer. The very concerned discretely and sweetly asked about my health. More than one relative of a person suffering from cancer requested I speak to the patient. I sent them Kahlo-esque hair-bands, long earrings and lipstick. If I could be bald out of vanity, they had nothing to be nervous about.
Children asked me if I was a boy or girl; I asked them what they thought I was. They loved rubbing their palms across the welt; I loved making them laugh. When a niece had her mundan, there was no trauma; she just matched her Mimi. We were eggheads together. 
A shorn head has endless potential for humour. During endless meetings, I'd look at my work spouses and rub my head like Shakaal from the movie Shaan. My yoga guru, a balding senior man, took to joking mid prasarita padottanasana that I had copied his hairstyle. When you call yourself takli, the ice breaks in any room. There was the odd muttering about doing this for attention, but it was in the minority. I don't really know how men felt about being in the embrace of a bald woman; I've never really wondered.
My hair is back this year, but I haven't grown into it. Friends tell me it looks good, but it doesn't feel me.
A shaved head is as much shorthand as a lit cigarette to be left alone. Here was the whole of your face on display. A physical vulnerability which cannot be replicated. The sum of your features is open to judgment. A naturally self-conscious person, this was my middle finger constantly in the air as I walked through life. Everyone is cautious around a woman who does not care how she looks.