Returning to the movies after a sabbatical that wasn't his own doing, Rajkumar Santoshi takes on a bold subject where the Mahatma lives to listen to his assassin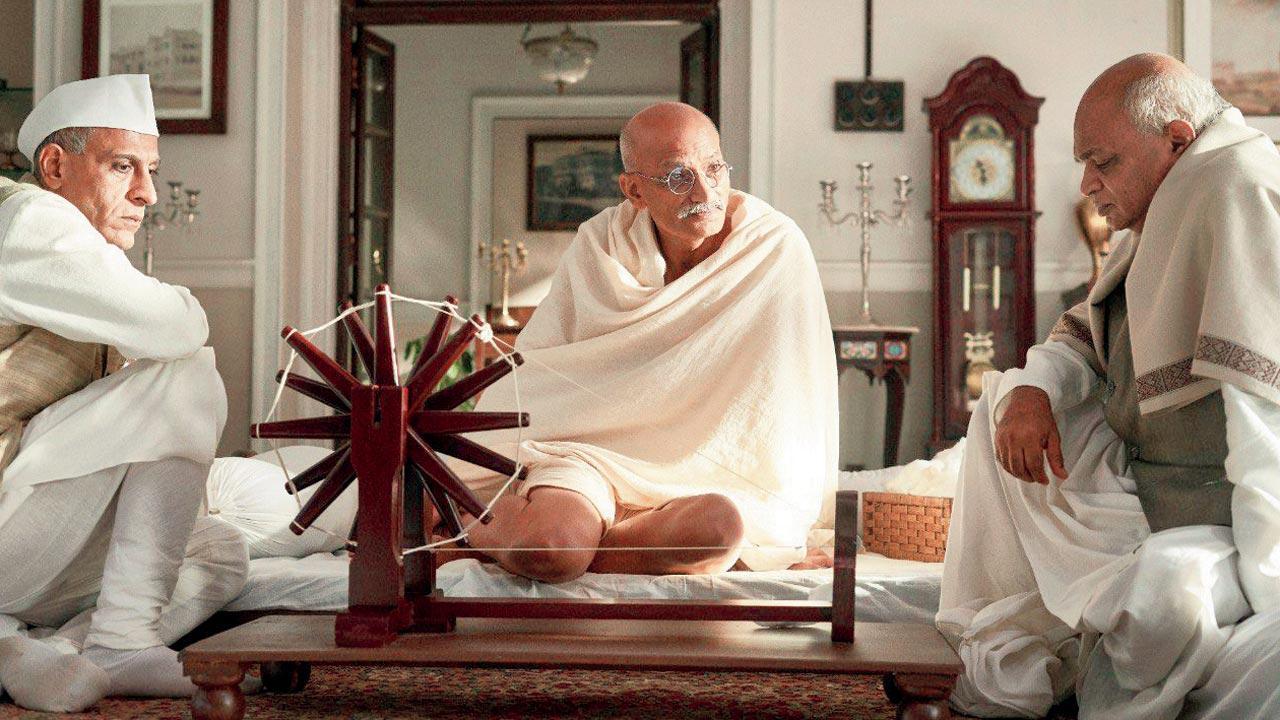 A still from the film, Gandhi Godse Ek Yudh, which releases on Republic Day
In an industry where you're only as good as your last film, a near 10-year hiatus can be construed as damaging. Director-screenwriter Rajkumar Santoshi who has given Bollywood fans delicious fodder to last a lifetime, thanks to cult films like Ghayal, Andaz Apna Apna and The Legend of Bhagat Singh, is well aware of this. His last film, the Shahid Kapoor-starrer Phata Poster Nikhla Hero, released in 2013, "but this break wasn't a conscious decision. It was forced upon me," clarifies Santoshi in an interview to mid-day. "I have been working all this while… writing and researching for Battle of Saragarhi, which had Randeep Hooda in the lead [the film was shelved after Dharma Productions announced Akshay Kumar's Kesari, which followed the events of the same battle]. Unfortunately, things didn't pan out the way I would have liked," he says, adding, "Most production houses that I reached out to, only had one question—'Star kaun hain?' For me, content is king. The only time I made an exception was for Amitji [Amitabh Bachchan]. And that's because I am a great admirer of his work. Khakee was made keeping him in mind."
Santoshi stuck to his guns. His new film, Gandhi Godse Ek Yudh, which releases on Republic Day, and is already in the thick of a controversy, stars non-filmy theatre talent, Deepak Antani and Chinmay Mandlekar, in the lead. "A couple of years ago, my writer friend Asghar Wajahat saab gave me a script of his play to read for feedback. It imagined a conversation between Mahatma Gandhi and Nathuram Godse [his assassin]. He wasn't even thinking about making a film. But I was so moved by it, I knew it deserved a larger life. I started working on the screenplay, while Asghar saab and I wrote the dialogues."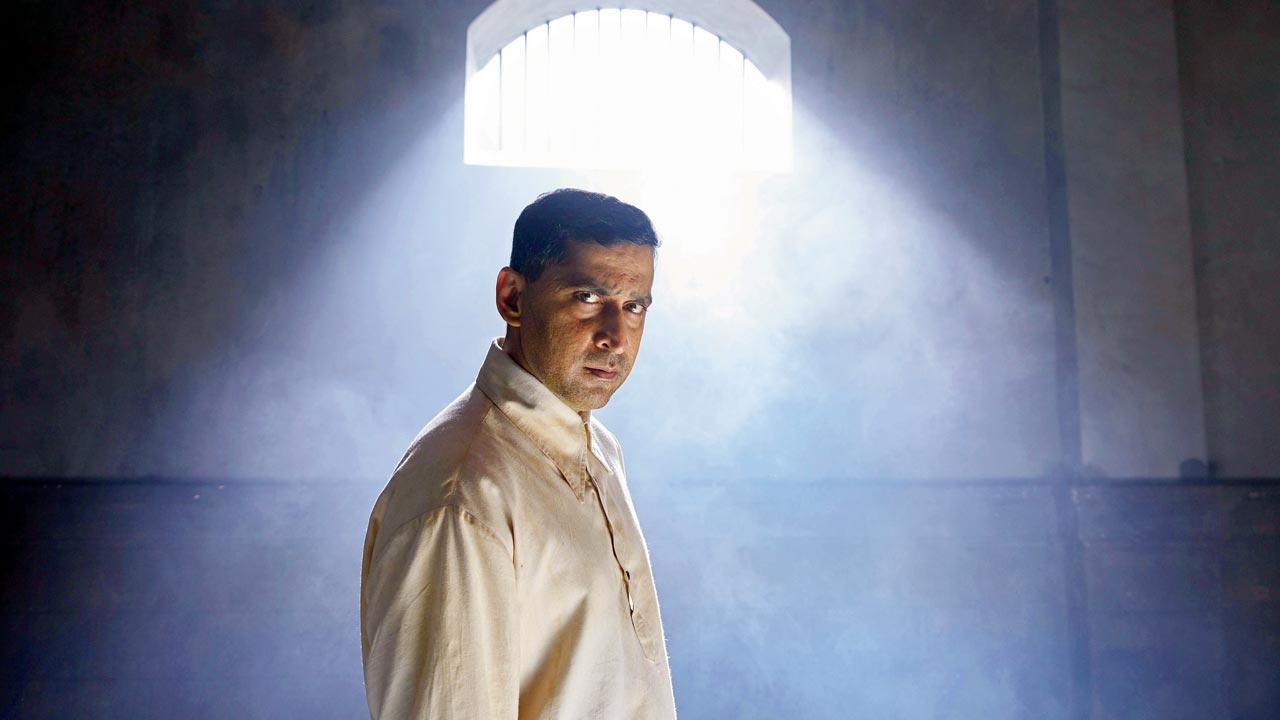 Chinmay Mandlekar 
He didn't sign on stars because he wanted theatre actors with some resemblance with the lead characters. "It was also a conscious decision to have a Gujarati actor [Deepak] to play Gandhi and a Marathi hero as Godse."
The subject is historical fiction, which imagines a situation where the Mahatma survives the attack on him and later meets Godse in prison. Their conversation leads to a fiery debate. Santoshi says that while the story is fictional, it's based on facts and rigorous research. "My strong belief is that a lot of allegations were made against Gandhiji. Similarly, Godse was labelled a terrorist. I empathise with both. Gandhiji was shot and never got a platform to explain or respond to his naysayers, while Godse's voice was suppressed… the arguments he made in his defence were not made public until recently. I think injustice was meted out to both of them. This film gives them  a platform to talk," he says.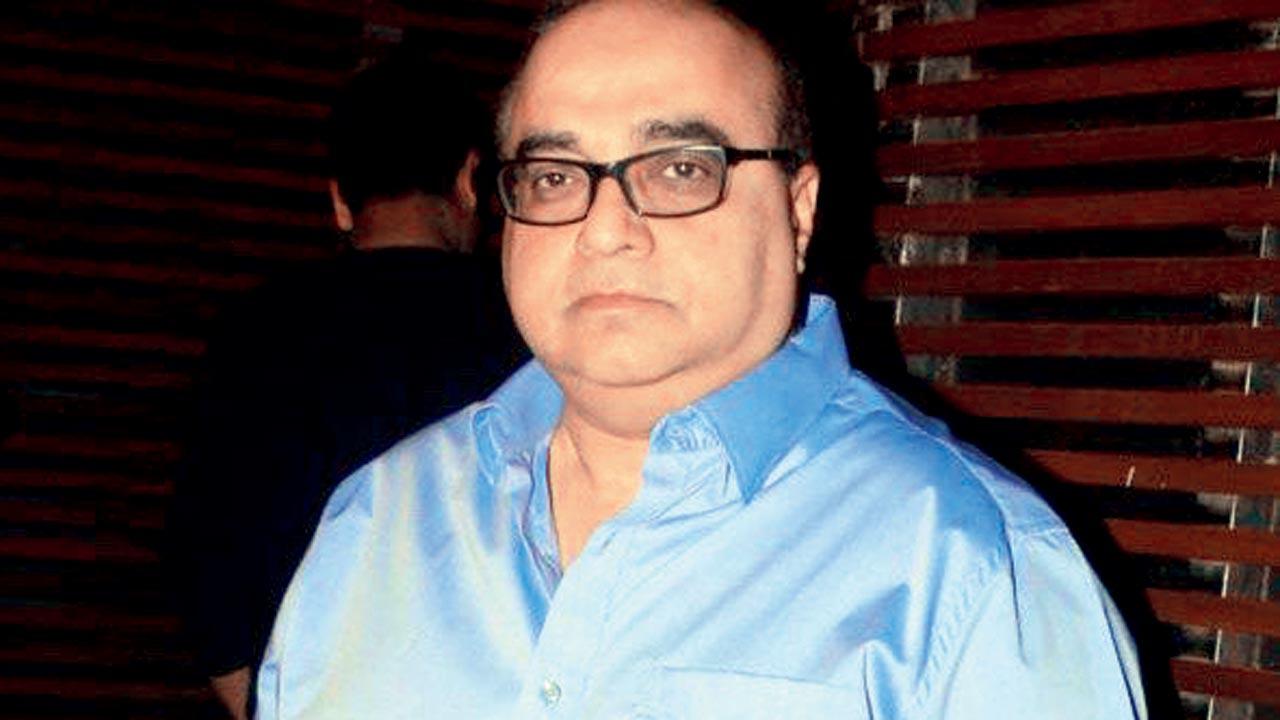 Rajkumar Santoshi
The film, the shoot for which began just a little before the pandemic, has braved lockdowns, restrictions and repeated delays. When the trailer was released earlier this month, it triggered fresh controversy, with many, including the Mahatma's great grandson claiming that it "glorified a murderer". In the prevailing environment, where jingoism is at its peak, and choosing sides either make you a nationalist or anti, Santoshi says he'd rather stick to objective storytelling. "Gandhiji was a fearless man, the only weapon he carried was 'truth'. Godse was equally fearless—he knew the consequences of his actions. So, when I am attempting a film like this, I can't afford to be worried about what someone says. My conscience is clear. I want to be fair to both the characters," he insists, adding that the Censor Board gave him a Universal certificate, after two screenings. "After clearing it once, the board decided to send it for revision, because of the names involved. They all had only good things to say. I didn't get a single complaint. Isn't this proof enough that the film is non-controversial?"
As for those who are objecting to the film, he requests that they see the film, before coming to conclusions. "You can't judge a film based on the trailer. Everybody 
is so restless… they are looking for an opportunity to create noise and news. The trailer is meant to make people inquisitive, not agitated," he urges.
Incidentally, Gandhi was the inspiration behind two of his previous films, Damini (1993) and Ghatak (1996). "In fact, in Damini there's a quote of Gandhi as well. He has inspired both Indian and world leaders. Who am I to criticise Gandhiji?"