A tigress like no other, Collarwali held the distinguished record of giving birth to 29 cubs helping Madhya Pradesh achieve its Tiger State status. Wildlife enthusiasts celebrate her legacy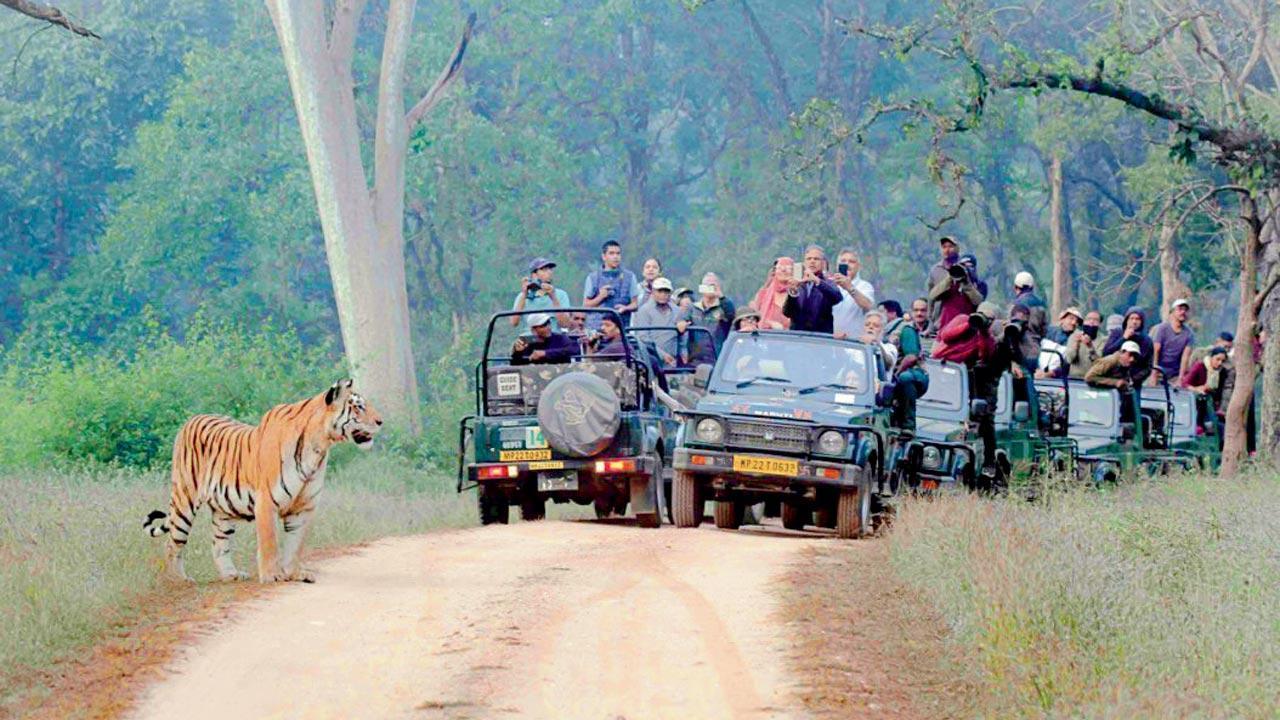 File pic
She was the first tigress in India to be fitted with a radio collar in 2008, earning her the name Collarwali. It turned out to be one of the many titles that the tigress came to be associated with in her extraordinary lifetime. Mataram, supermom, Queen of Pench were the others. Her glorious 17-year reign came to an end on January 15, when she died of multiple organ failure due to intestine blockage. As animal lovers mourn the loss, wildlife photographers remember for mid-day one of the most photographed tigresses in the world.
'Ah, her gait! She walked like she owned the park'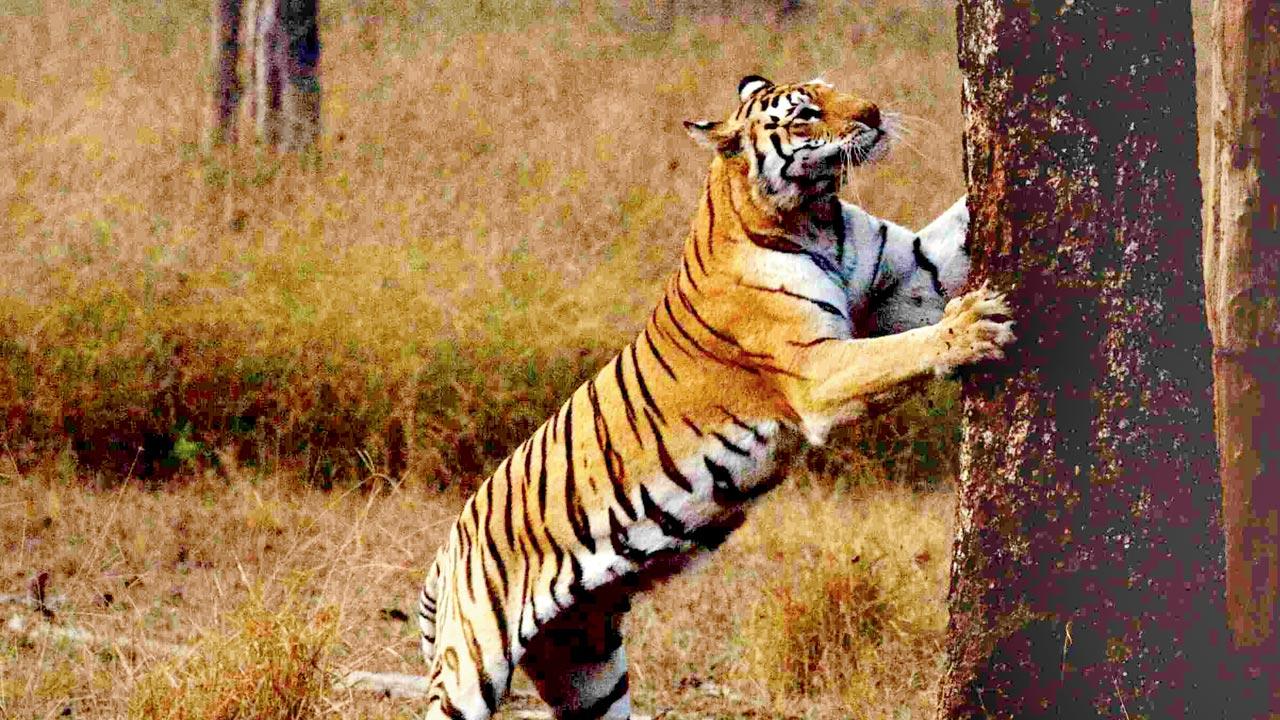 Omveer Choudhary is a naturalist from Rajasthan who moved to Pench in 2008. He wasn't aware of her legendary status until then. "I was  zapped the first time I saw her. She was majestic. Her gait set her apart from the rest. She walked like she owned the park," recollects Choudhary, who conducts guided tours and has tracked the tigress for 12 years. She has rarely disappointed visitors, he adds. Bold and fearless, she would come close to tourist vehicles, sending visitors into a tizzy of nervous excitement. Choudhary remembers the time when he had taken a 'difficult' tourist on a safari in Pench. "Some people can be hard to please. Although we spotted a tiger 300 metres away, the lady wasn't impressed. The distance was too much, she felt. We continued to move around the jungle hoping for a closer view. At that moment, I thought to myself, 'Only if Collarwali was around'." Sure enough, he says the tigress emerged out of the wilderness almost on cue. "And being herself, kept inching towards the jeep to a point where she stopped and looked at the lady, who was frozen with fear. After that, she said, 'I'm done, let's get out of here,'" he laughs. On January 15, when Choudhary received the news of her passing on, he said he was heartbroken. And he wasn't alone. "I couldn't stop crying. I received calls from people all the way from Germany and France. They were asking what happened to her." Choudhary says her fame has meant that tourists would visit Pench just for a glimpse. She was a muse to photographers and naturalists, some of whom would only frequent those parts known to be her terrain. "Being fiercely independent, she encouraged her cubs to  do the same by leaving them alone in areas with abundant prey." Choudhary spotted her a day before her death, sprawled on the grasslands.  In the videos that went viral, the tigress is last seen drinking water and walking along a stream. "She looked her usual self. It often happens that when tigers attack prey, soggy clump of undigested fur or hairballs get accumulated and dislodging them from the intestine can get difficult." The average age of a tiger is about 12 years. Choudhary says Langdi, a cousin of Collarwali, who had made several attempts in the past to run over the latter's territory, has now taken over.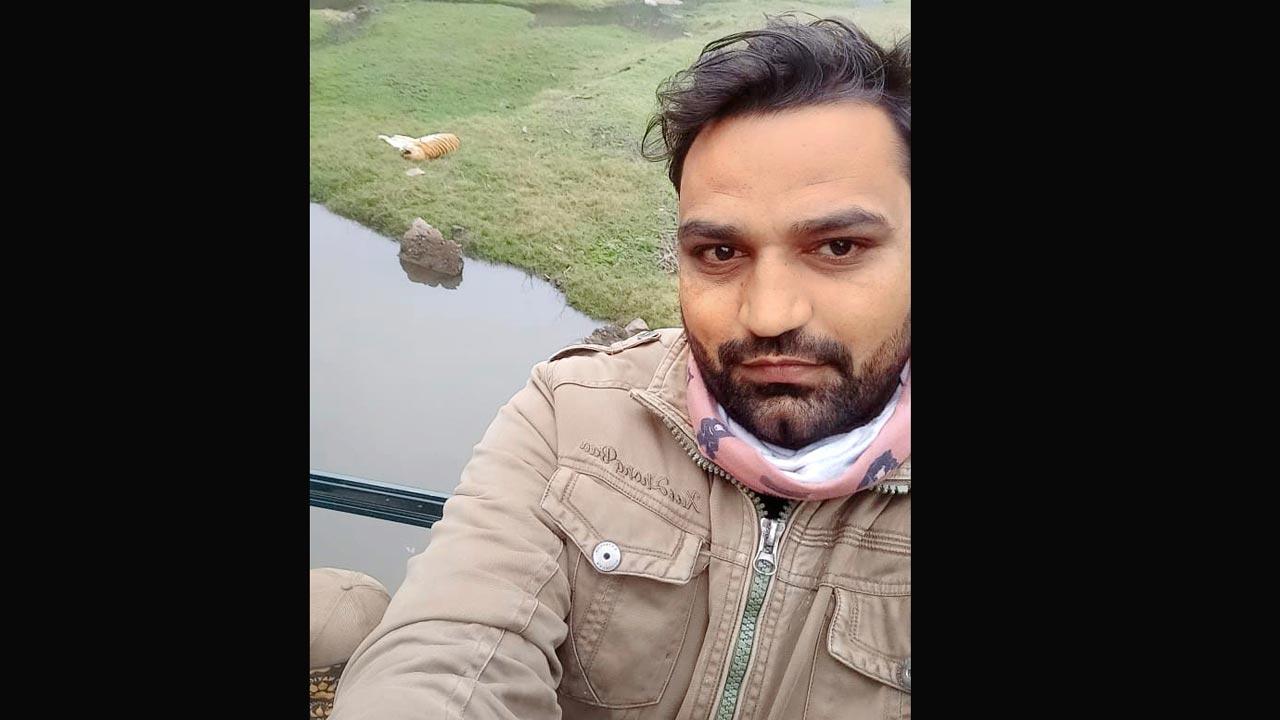 Omveer Choudhary
'She knew where to invest her energy, never strayed far'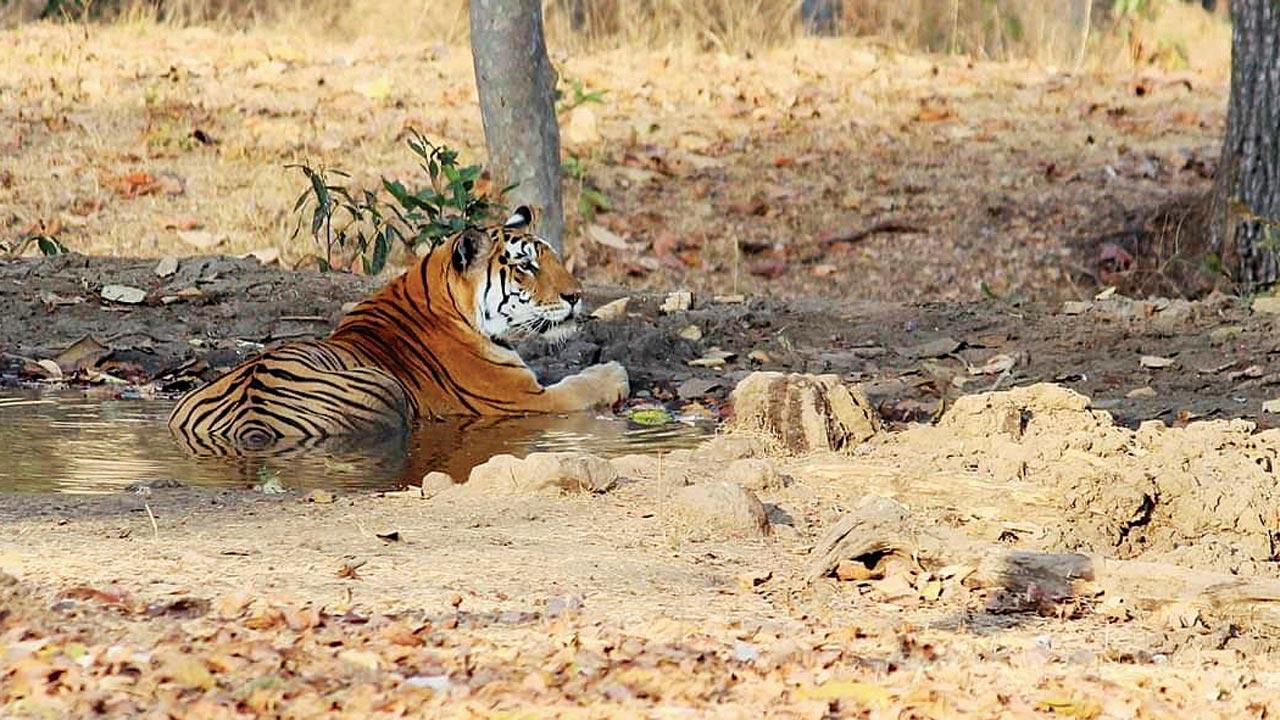 It was Collarwali who put Pench on the global map, believes Saurabh Thakekar, wildlife expert and co-founder of Book-My-Safari.com. What was most striking about the tigress, according to him, was the manner in which she held on to her territory till her last breath. "Tigers have a tough life. They have to fight to establish their territory and then defend it. As they age, they are often pushed out [of their territory] and forced to survive on the outskirts of the forest or in the buffer area. I have seen a lot of males unable to retain their hold." No tiger was able to dislodge Collarwali for 16 years. While she was certainly an alpha, she was also smart and calculative, thinks Thakekar, which explains her sway over the prime location in Pench for over a decade. "She knew where to invest her energy, and therefore, had mapped her area well. She wouldn't travel too far because there was always the danger of another taking over the space." Thakekar says every tiger's stripes pattern is unique, much like a person's fingerprints. While the orange and black stripes allow them to camouflage in jungles and grasslands, the white areas break up the pattern akin to sunlight streaming in through leaves. "Interestingly, she had a lot more white on her body [than others]. It was stark and glowing and made her look enchantingly beautiful." Over the years, Collarwali gave birth to 29 cubs, out of which 25 survived. In December 2018, she delivered the last of her four cubs, making officials believe that this could be a record. "Typically, the cubs stay with the mother for 20 to 24 months. But most often, they are killed or die before that because of intruder males. She raised almost all her cubs to adulthood, which is phenomenal. We can all vouch that she was a very caring mother."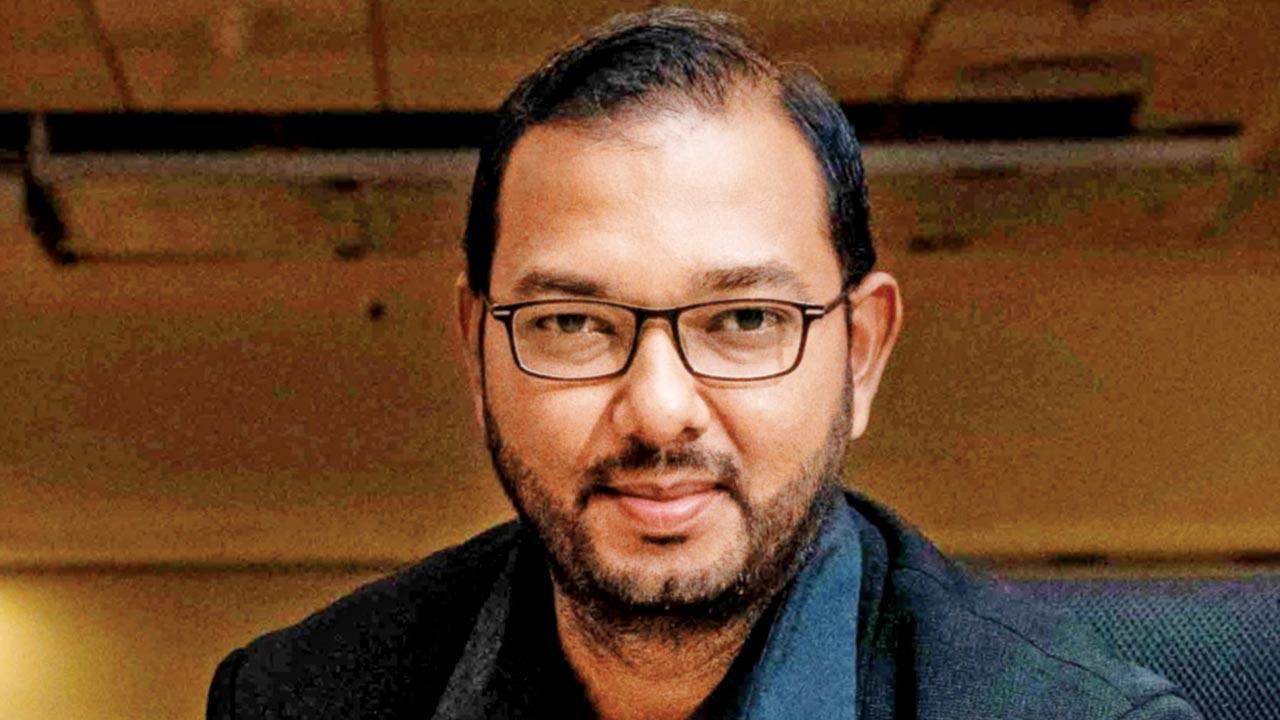 Saurabh Thakeka
'She raised five cubs simultaneously to sub adulthood, rare in the wild'
Mihir Mahajan, entrepreneur and founder of Beyond Life, a wildlife and adventure travel organisation, first spotted Collarwali on a hot summer afternoon a decade ago. "She was sitting in an ancient nullah criss-crossing the Seoni grasslands, a beautiful patch of meadows, water bodies and woodlands spread across the mildly undulating terrain of Kipling's enchanted land," he remembers. She was flanked by five little cubs. "This was hitherto unseen in the wild and only a tigress in the pink of her health and at the zenith of her prime, supplemented by ample water and prey base, can give birth to five cubs at a time, and see them reach sub-adulthood." Mahajan considers himself fortunate to have had a glimpse of her with her "famous five" in 2011. "She later went on to give birth to five more litters, making it a staggering eight litters totalling an astounding 29 cubs! The grand matriarch had well and truly spawned one of the world's greatest tiger conservation stories," he says.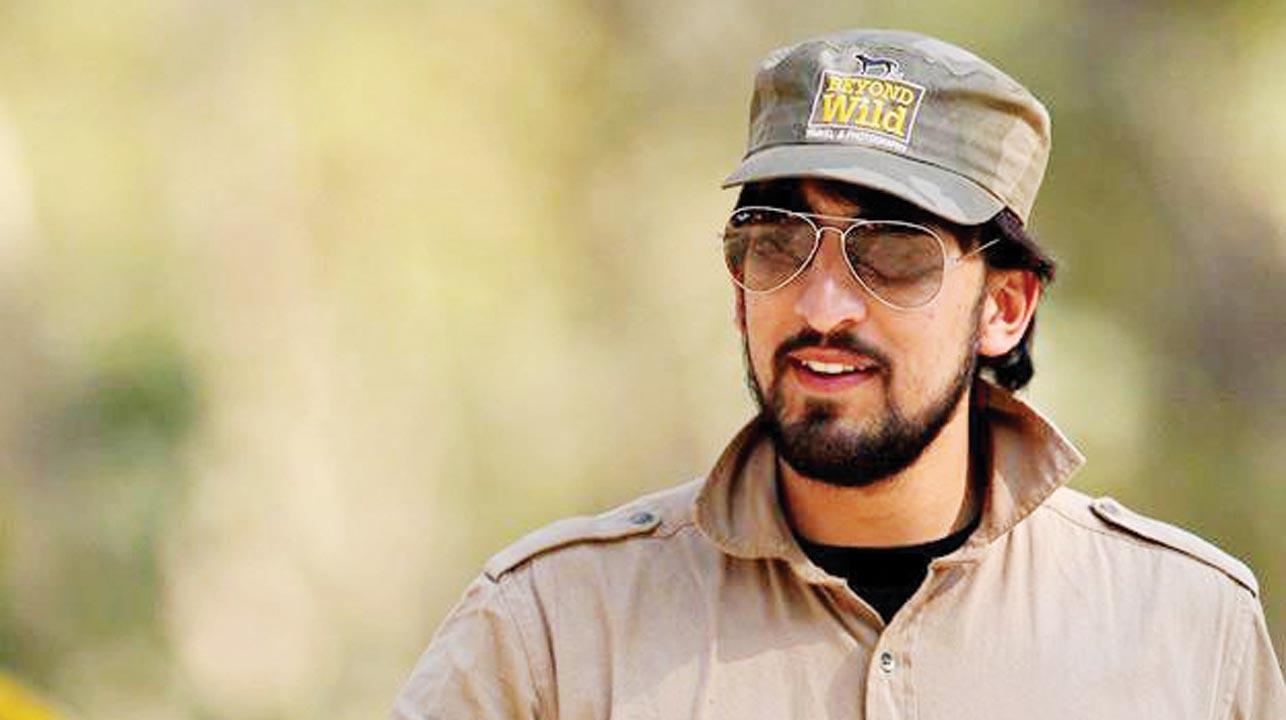 Mihir Mahajan
According to reports, in 2008, when Panna Tiger Reserve in Madhya Pradesh became tiger-less, it was one of the female cubs of Collarwali that was sent to revive the big cat population. As somebody who has spent a large part of his life documenting wildlife, Mahajan says the alarm calls from potential prey alerting their fellow animals to the location of the predator is one of the most thrilling experiences. "Take that a notch up when it comes to tigers. It's amazing how vocal they are. The call of the tiger, when it hits you at the physiological level is hard to ignore. It's the deepest sound in the jungle." 
His most vivid memory of Collarwali is of her sashaying down the road skirting Malkundam and marking her kingdom. "Till the very end, she remained a darling of the tourists. Like her life, her death was poetic too, as she chose to sleep in her most cherished area in the gorgeous meadows skirting the placid waters of the Pench backwaters, and breathe her last."