A new Hindi digital channel is using humour to draw our attention to oft-ignored civic issues. But they aren't stopping at that, insist its makers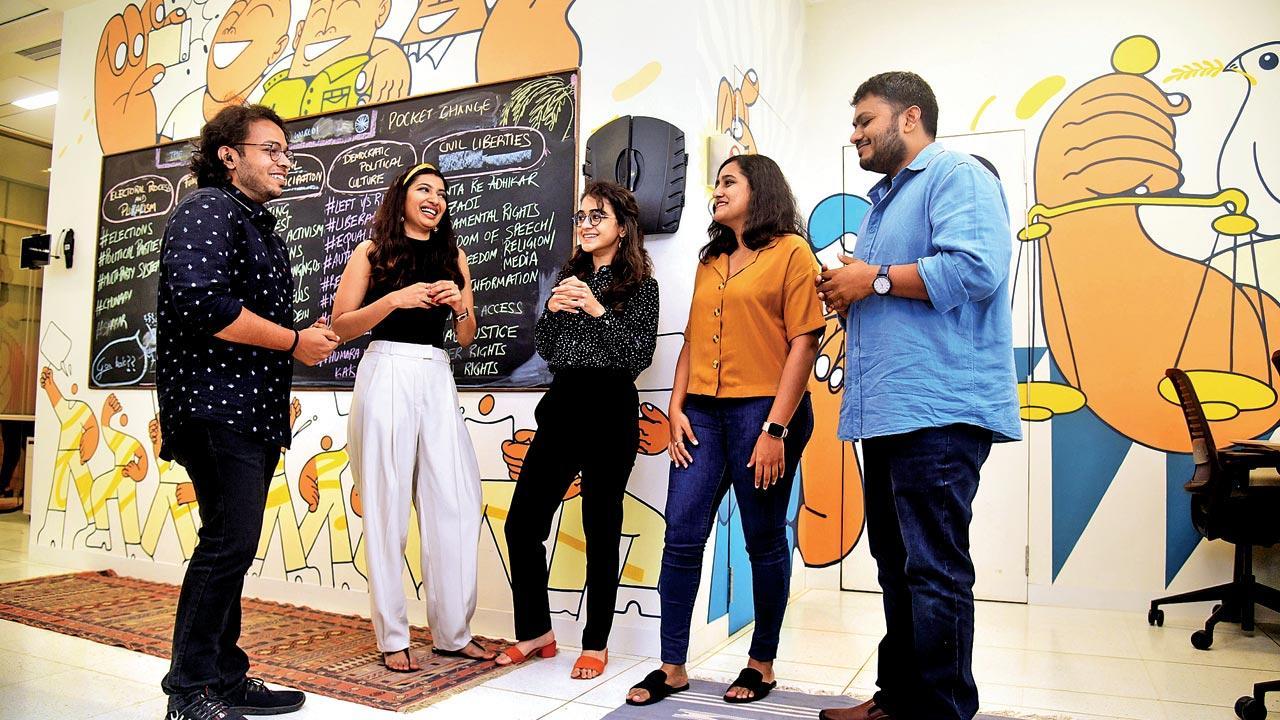 The creative team of Pocket Change, a desi comedy YouTube channel for youth that discusses civic issues. Pic/Shadab Khan
Ever thought about how our politicians would fare in a job interview? Pocket Change, a Hindi comedy YouTube channel by Mumbai's Civic Studios, presents a hilarious take on the topic in one of their videos. By picking issues that affect the youth, ranging from policy to policing, the channel hopes to empower youth using humour and bite-sized content. The team released their first video on Republic Day last year given their content's emphasis on good governance.
For founder Anushka Shah, the goal is to use entertainment to create a better India. "We want entertainment to be rooted in problems that we see around us," she says. But the idea is to not just talk about the problems, but also offer solutions. "This way, we show how one can engage with the system to improve the prevailing laws and policies on ground." Content manager Roohi Bhatia says their research has played a pivotal role in the creative and development process. "Our research team works hand-in-hand with the creative team. They look for issues that are relatable and the pain points that would matter most to them [youth]," says Bhatia.  The team also conducted a research study with people between the age group of 18-24 from across the country and the inputs they gleaned became conversation starters. PDA (public display of affection) was one such. "The current content scene in India is tailored for OTT platforms," notes Kaviraj Singh, channel head of Pocket Change. "But when it comes to content related to change, there is a need for logical, critical and factually correct thinking. It's like a 'toofan' of incorrect information and people don't know where to look for the right answers." The aim, says Singh, is to not be politically correct, but factually on point. The onus on getting facts right lies with the creators because consumers don't have the time to fact-check and research, points out Vishnu Menon Nair, creative producer of the channel. "Most often people consume content, and accept anything and everything without  questioning."
ADVERTISEMENT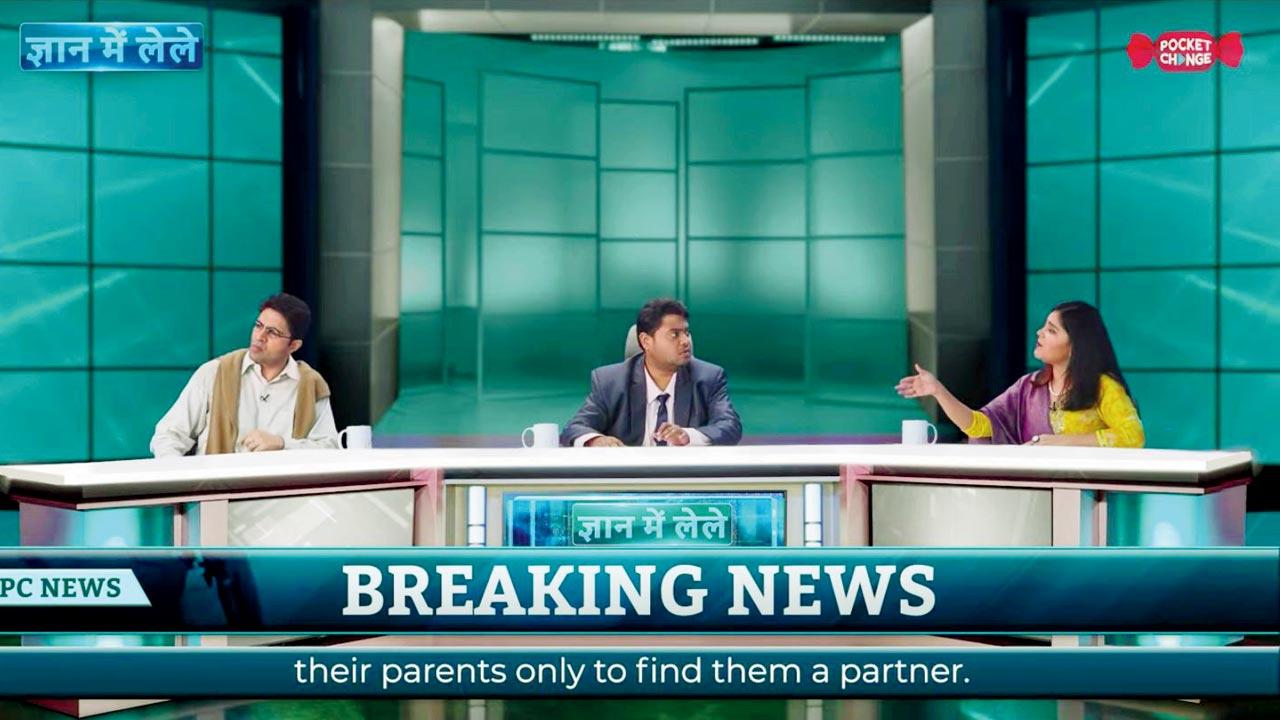 A still from their video titled Love Marriage Ya Arranged?
The makers admit to have consciously picked Hinglish in order to connect with a young audience.  Kashmira Patil, creative producer and director, however believes the channel will have a larger resonance. "The solutions we share at the end of our videos are something that people are not aware of and can learn, regardless of their age," says Patil. For instance, the issue of unemployment affects not just an individual, but the family too, explains Singh. "We chose the tonality keeping in mind the blurring boundaries between age groups," he says.
Humour is a powerful tool and, along with making us laugh, it can also nudge us to think. And that's what the makers hope to do. "When we are watching comedy, our defences are down. It's the best time to create engagement. Being pedagogical in this scenario won't work," says Shah.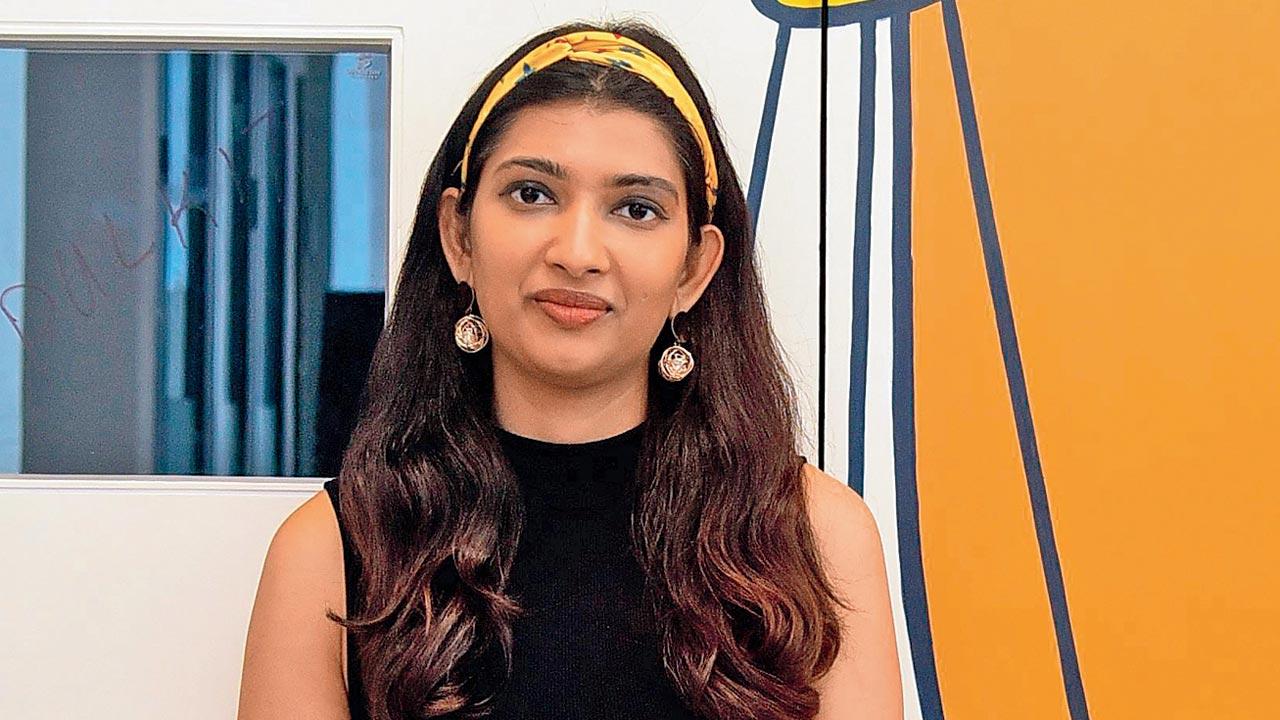 Anushka Shah
The goal is to make viewers aware of their rights, and find ways to reclaim them. "The overall sentiment today is of cynicism and  disappointment, but the possibility of change can renew your sense of belief. And we want people to know that change begins with you."