After Reels, the curious Generation Z is venturing into podcasts, talking about issues that matter and relate to their generation and peers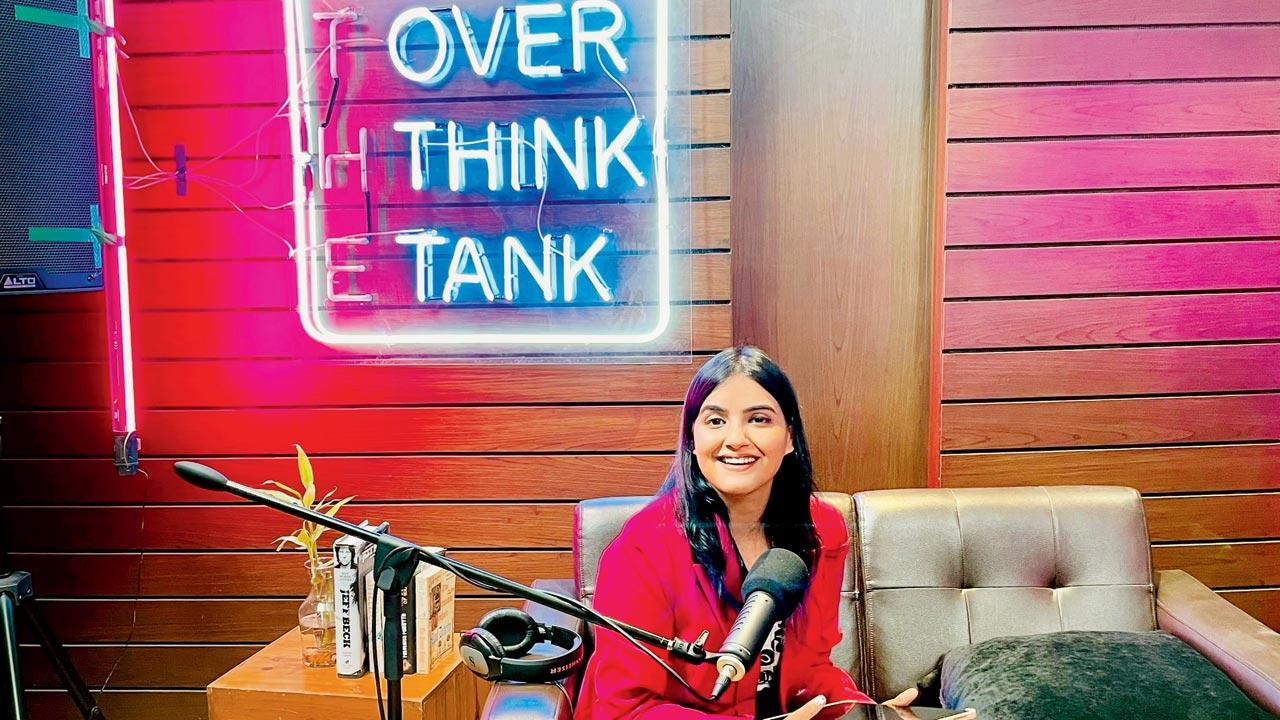 Comedian Surbhi Bagga chose audio as a medium because it is intimate and allows her to have long form conversations which are relatable to her audience
For 22-year-old Yashas Ruparelia, getting a finance job and pursuing CFA right after graduation, seemed like the expected route to take. "My friends and classmates, we were all confused. Nobody knew what to do in their careers. So, I thought, why not talk about this?" He paired that thought with his love for podcasts and So, What's Next? was born on January 20 this year. The name, he says, stems from the most common question put forward to Gen Z, "what's next?"
Ruparelia is among the growing pool of Gen Z venturing into making podcasts for an audience, that is their own generation. According to the Culture Next report commissioned by Spotify last year, seven in 10 admitted that they listen to at least one music artiste or podcast that others would find niche, obscure or experimental. It further added that 22 per cent of the 15 to 17 year olds listen to podcasts weekly. This has been witnessed in India as well. Audible's 2022 data shows that Little Things: When Dhruv Met Kavya, topped the list of Most Played New Releases—Podcast, and Adulting: It's A Jungle Out There was among the Top 5 Most Played New Releases. "Podcasts serve as a safe space for young people to process their feelings. Whether they're feeling too vulnerable to speak up or still figuring out the right words to describe what they're feeling, podcasts are a judgement-free zone," the Spotify report says. "They have become a space for Gen Z to work through life's most complex issues."
ADVERTISEMENT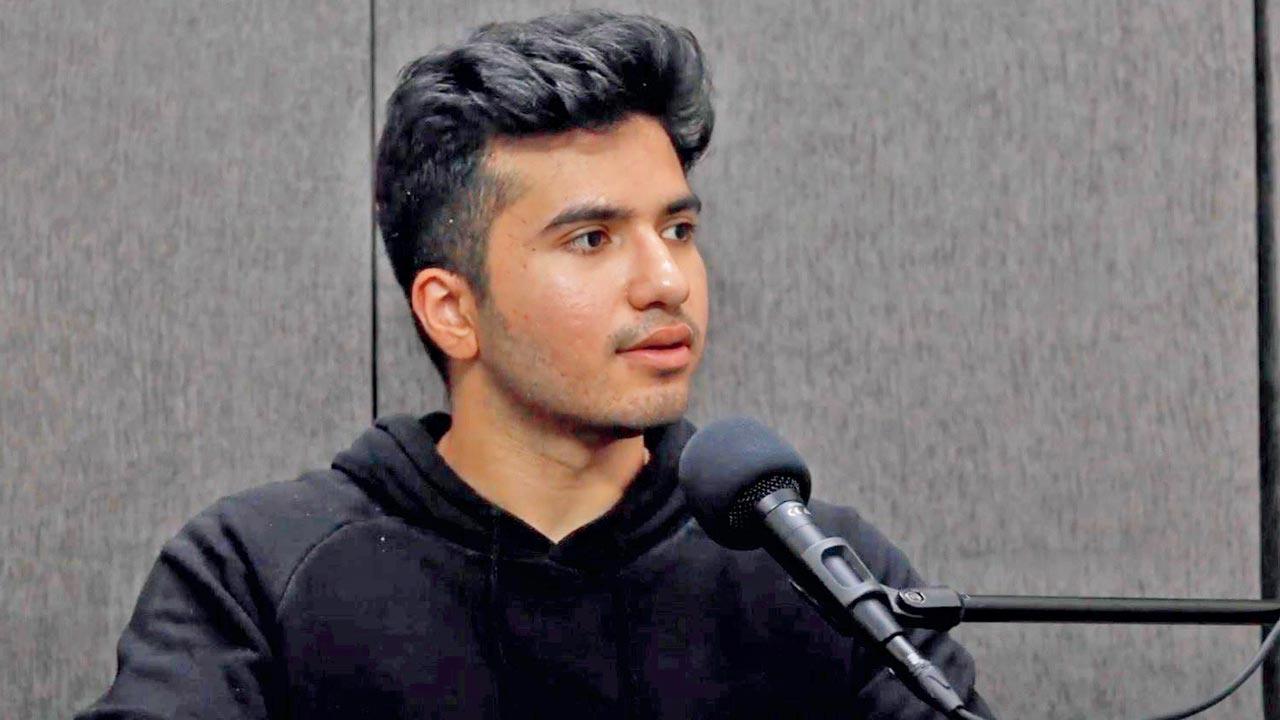 Yashas Ruparelia started the podcast channel 'So, What's Next?' four months back. The channel hosts guests from different subject-matter domains to provide career advice to Gen Z
Comedian Surbhi Bagga's podcast, The Overthink Tank, started in 2018 when she had to navigate through her overthinking and undiagnosed anxiety. "The idea was to make people realise that everybody has days where you are battling with thoughts alone," she says. Her target audience is 16-30 and she shares that over the course of her podcast, she and her audience have grown together. "Every season," says Bagga, "we are looking at normal things from a different and wiser perspective. In the first season, we were talking about how to throw a party; season four was discussing how to break up like an adult, and now in season five we spoke about what to do when you are getting cancelled on the internet".
While Ruparelia's podcast focuses on education, Bagga's is on daily experiential, relatable issues. But what is common in their format is having a guest for each episode. "All my guests are intentional because I get someone who has the authority to talk about a particular issue," says Bagga, who has everyone from influencers, content creators to comedians recognised by the Gen Z on her podcast. "My intention with my podcast is to be as vulnerable as possible and make my listeners feel less alone."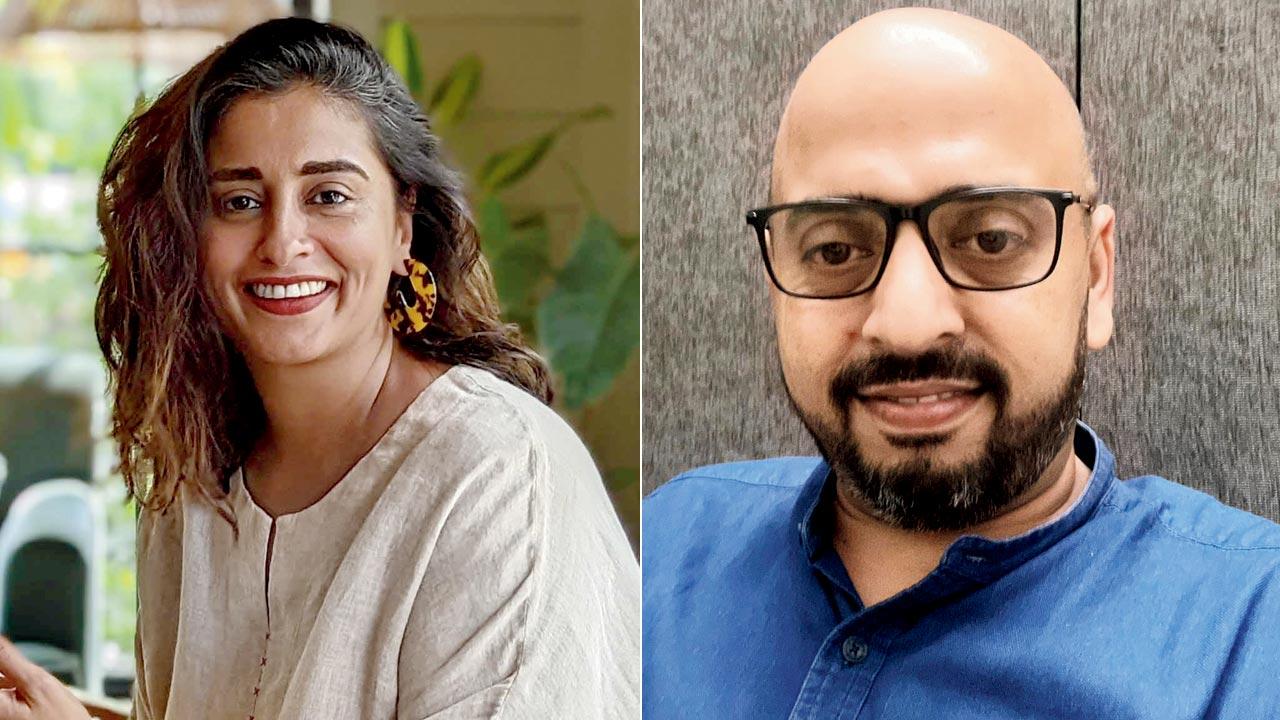 Kavita Rajwade and Aditya Kuber
According to Karen Appathurai Wiggins, VP and Head of Content, APAC, Audible, the foremost reason for having Gen Z make content for the same age group is relatability. "Gen Z content creators understand the emerging trends, cultural reference, values and interests of their own generation and therefore, create content that feels relevant. Secondly, Gen Z is a diverse and inclusive generation. Therefore, when content is created by Gen Z creators, it has the potential to amplify newer, lesser-known voices and stories," says Wiggins, in an email interview.
Kavita Rajwade, co-founder of IVM Podcasts, a podcast network, says that most creators want to speak about self-improvement. "Gen Z listeners are curious about how to navigate life and mental health. They're not subject matter experts, so they can't really dabble in those categories. But at the same time, they're confident of putting their voice out." But Aditya Kuber, CEO of podcast production company IdeaBrew Studios, says that this generation likes a lot of educational content. This is followed by pop culture, slice of life, crime, and experiential podcasts. He says that the reason why more and more Gen Zs are getting into podcasting is because "it is easier to make a podcast than a full-blown video production. Second, is the freedom that comes with it as video has gone to a space where shorter is better but with a podcast, slightly longer is not a bad thing, and the third, would be the availability of tools on your phone".  
Ruparelia, who has no technical knowledge, already has 1,000-2,000 listeners just after being live for a few months. As he says, "I'm trying to bring guests who have done something and who people know. For instance, I did a standup podcast with Atul Khatri. When you're making content, you have to be relatable to the audience".
22 per cent
of the 15 to 17 year olds listen to podcasts weekly, according to the Culture Next report by Spotify 
"Exciting news! Mid-day is now on WhatsApp Channels

Subscribe today by clicking the link and stay updated with the latest news!"
Click here!