In the week of Bollywood's biggest shaadi—intimate but everywhere—industry insiders do a total recall to speak of what Bollywood weddings were like before Instagram overfed audiences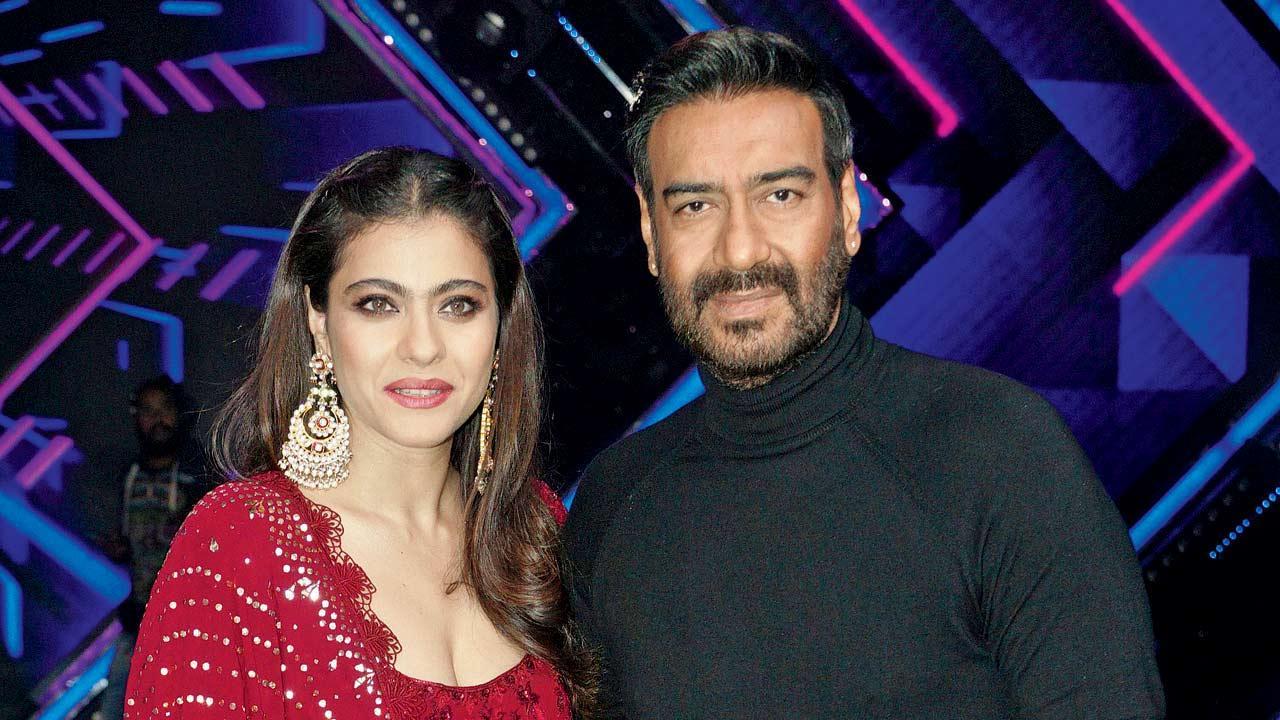 Kajol and Ajay Devgn
Alia Bhatt and Ranbir Kapoor are now married. Bhatt wore a chain with either the number 8 (his lucky digit) or the infinity sign. Yes, Ranbir was sporting diamond studs. Yes, the vows were exchanged on the balcony of their home, where they have lived for five years. No, the exes were not invited.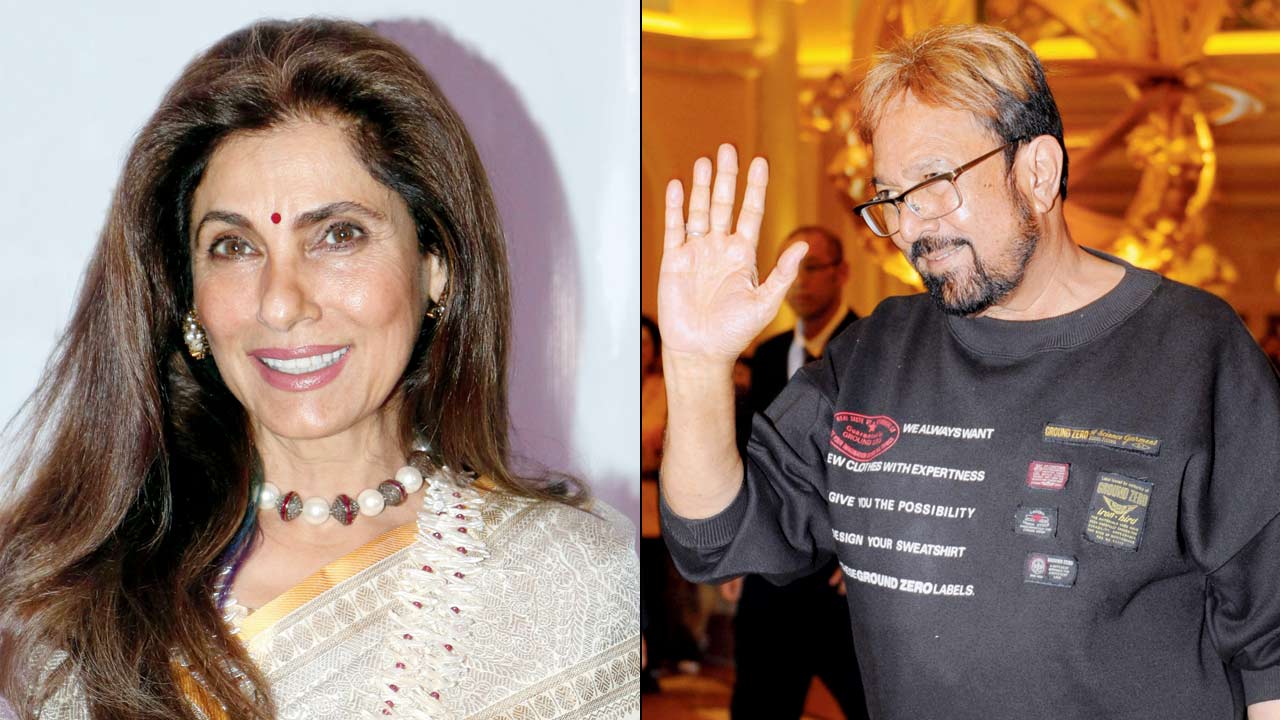 Dimple Kapadia and Rajesh Khanna
ADVERTISEMENT
Yes, the bride and groom raised a toast with champagne. Yes, they have delayed their honeymoon as they have work commitments. Kapoor is not on Instagram. Bhatt released carefully chosen images on her handle, receiving loving comments from esteemed guests.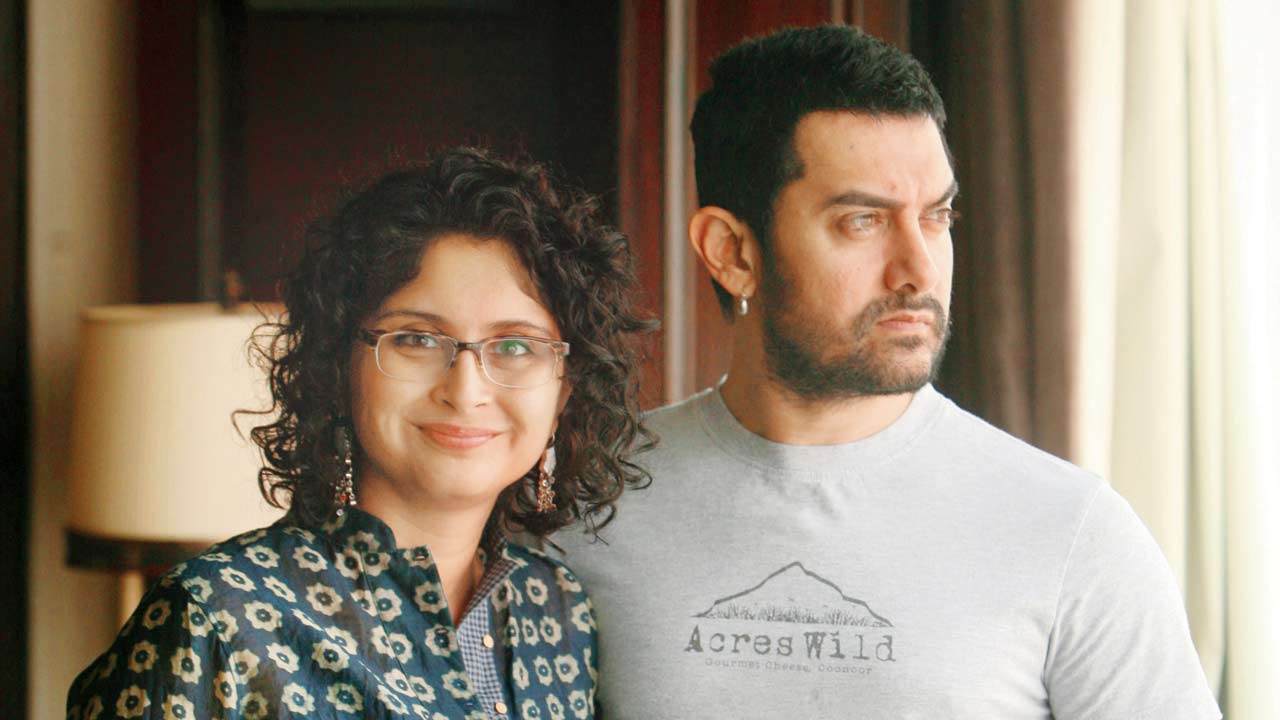 Aamir Khan and Kiran Rao
The three-day coverage and video footage by the paparazzi posted outside their Pali Hill home played out online and on television, ensuring we know every minute of how the run up to Bollywood's biggest wedding this year went.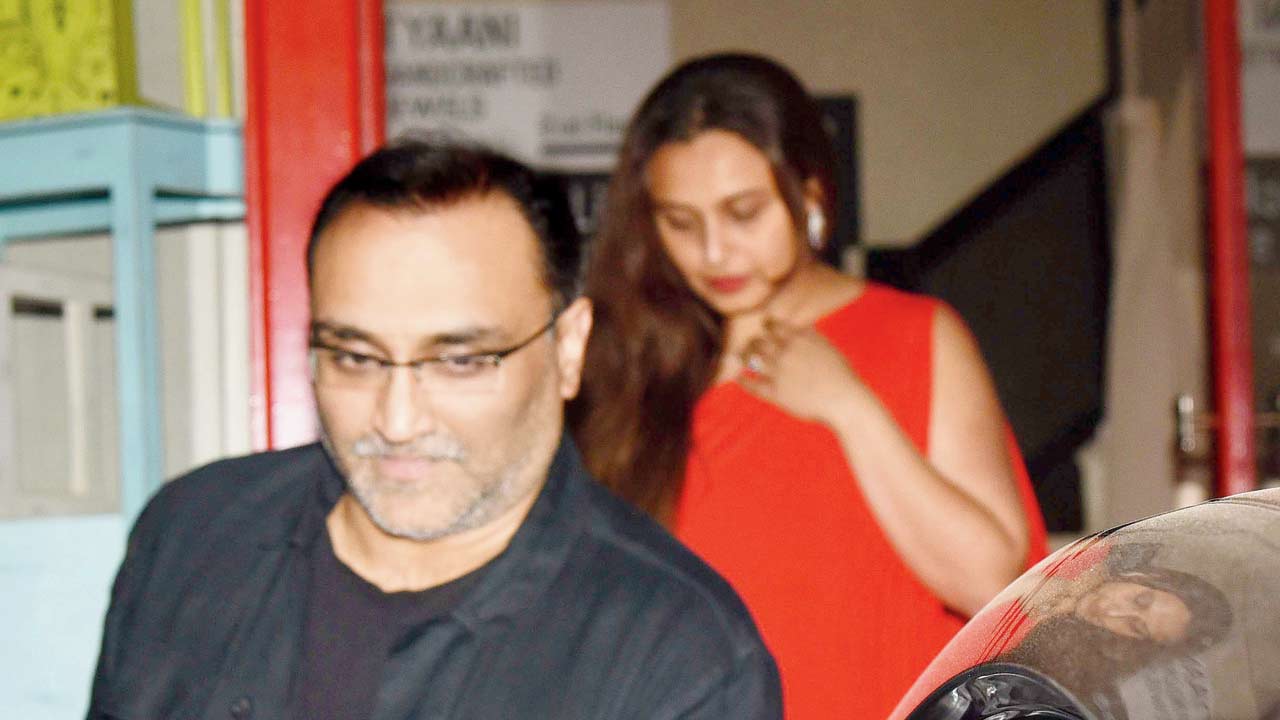 Aditya Chopra and Rani Mukerji
It wasn't very different with the star weddings that preceded this one: Virat Kohli and Anushka Sharma, Ranveer Singh and Deepika Padukone, Sonam Kapoor and Anand Ahuja, Katrina Kaif and Vicky Kaushal. But what about stars who married before Instagram happened? We spoke to four Bollywood watchers and asked them to spill the beans on the simpler times.
'Images were sent later with mithai'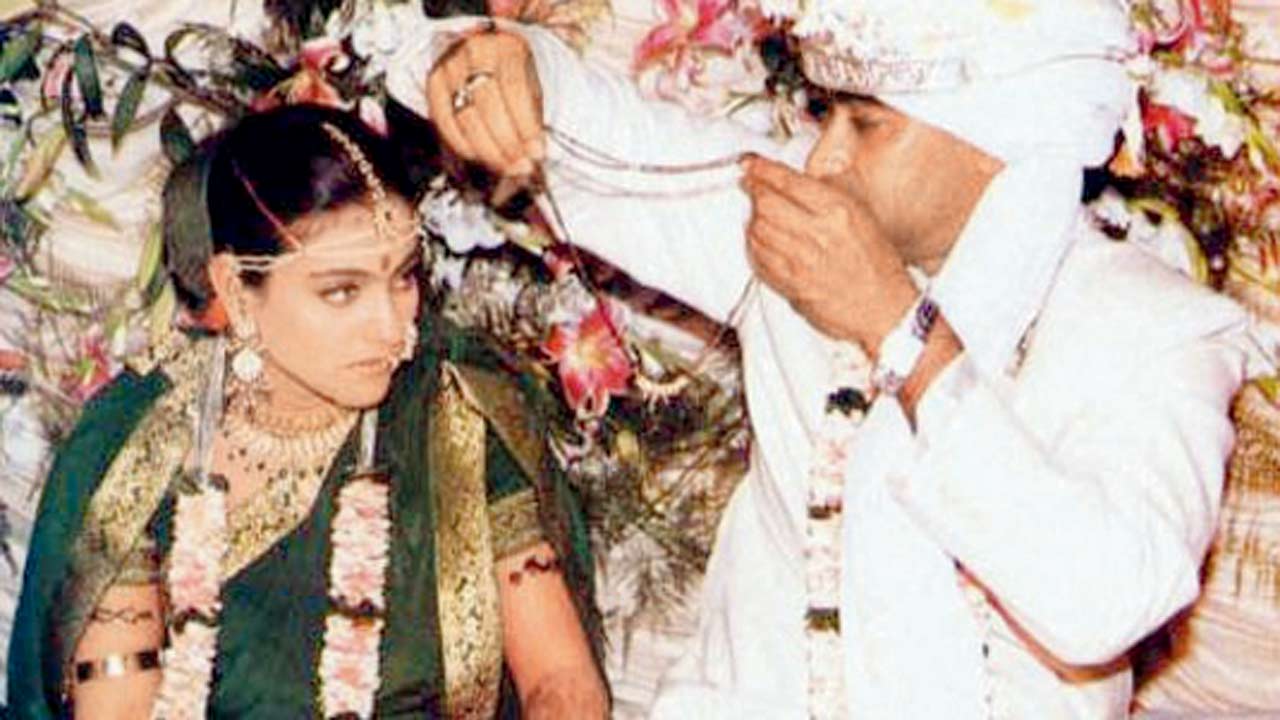 Kajol and Ajay Devgn, 1999
Back in the 1990s, actresses in Bollywood only got married when their careers were ebbing. Both Juhi Chawla and Sridevi hid the fact that they were married for years while they were acting. It was believed back then that if an actress got married, her career ended. Kajol changed this trend when she married at the peak of her career in 1999. She continued playing the protagonist after, and took a long maternity break.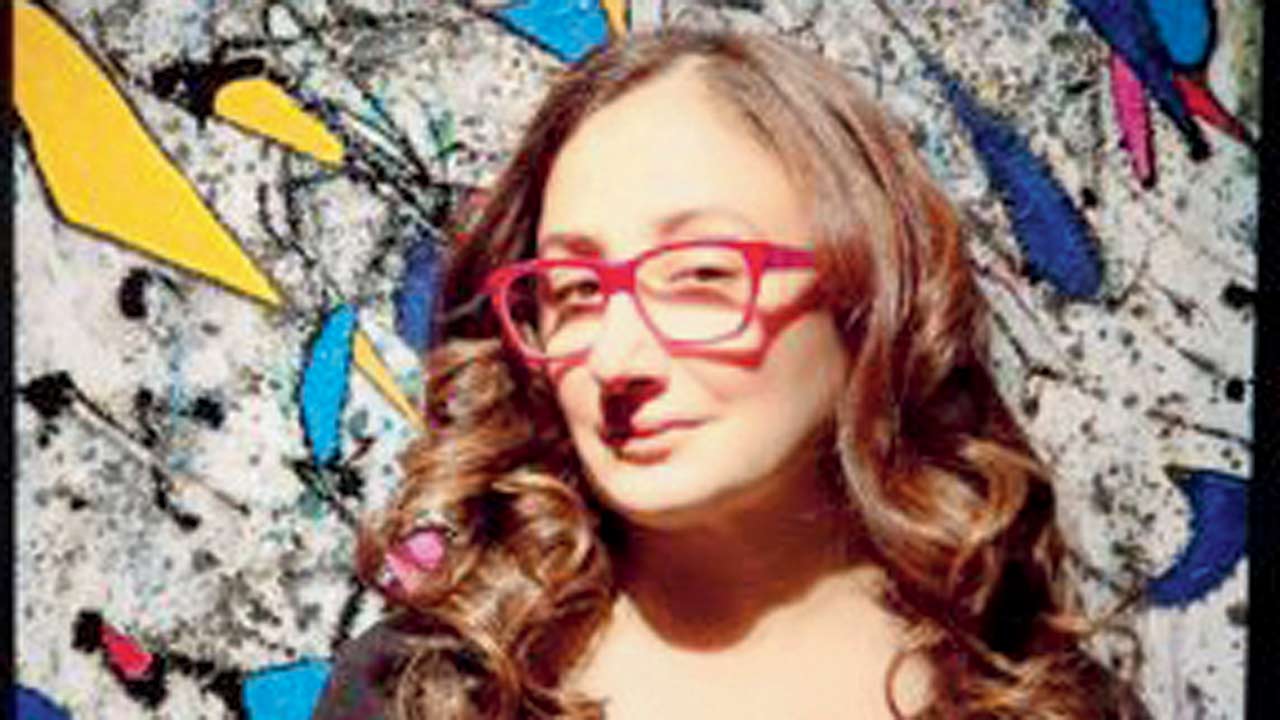 Sarita Tanwar, former entertainment editor, now producer
A lot of the actresses today should credit her for making the change. Her wedding to Ajay Devgn was a quiet affair, where a friend of the bride took pictures, and later they sent off two or three selected frames with a box of mithai to all the journalists. Both, she and Ajay are private people and it was a family and friends affair. Hrithik Roshan and Suzanne Khan went off to Bangalore to get married, where Feroz Khan had a hotel, and Aditya Chopra and Rani Mukherjee got married in Italy. It seems the Yashraj stars followed this trend, including Ranveer Singh and Anushka Sharma.
'Back then, stars eloped, performed temple shaadis'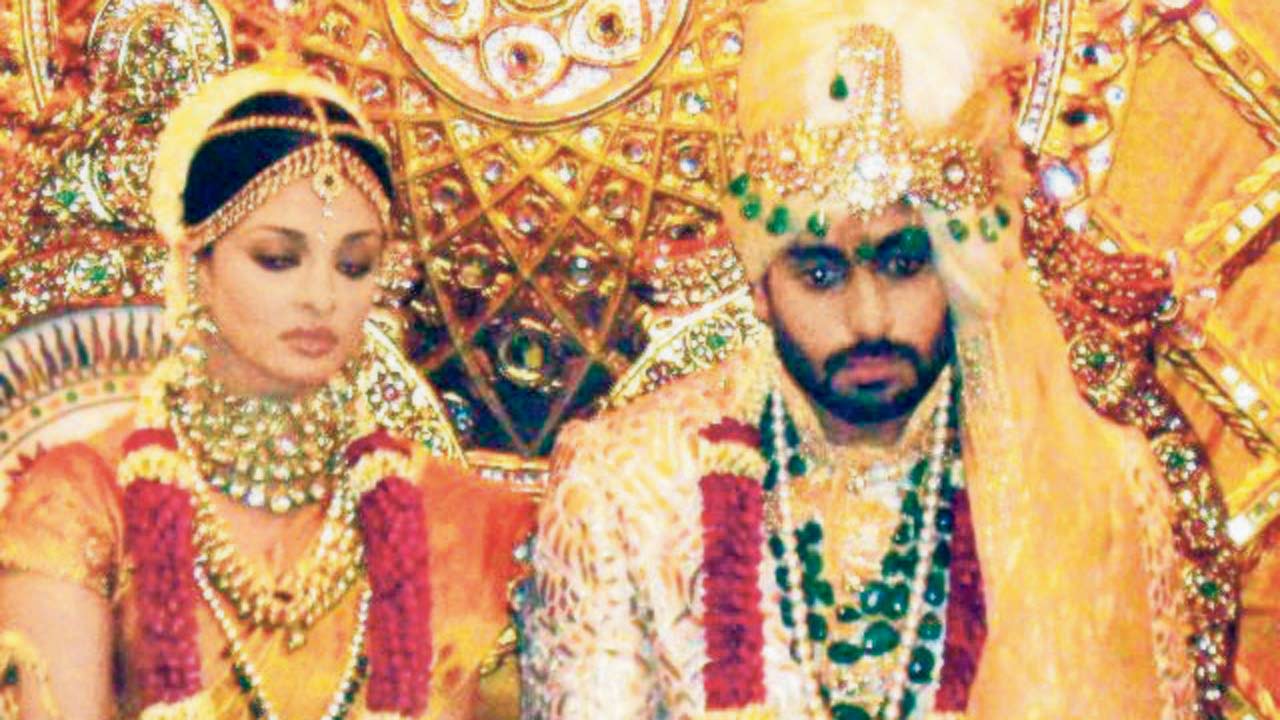 Abhishek Bachchan and Aishwarya Rai, 2007
The monster called social media is a creature of today. Back then, there was, of course, feverish excitement surrounding a star shaadi. The very first Stardust cover story (50 years ago) cheekily asked: Is Rajesh Khanna secretly married? The reference was to Anju Mahendroo. When he did marry Dimple Kapadia soon after, it was indeed a "secret" and sudden ceremony.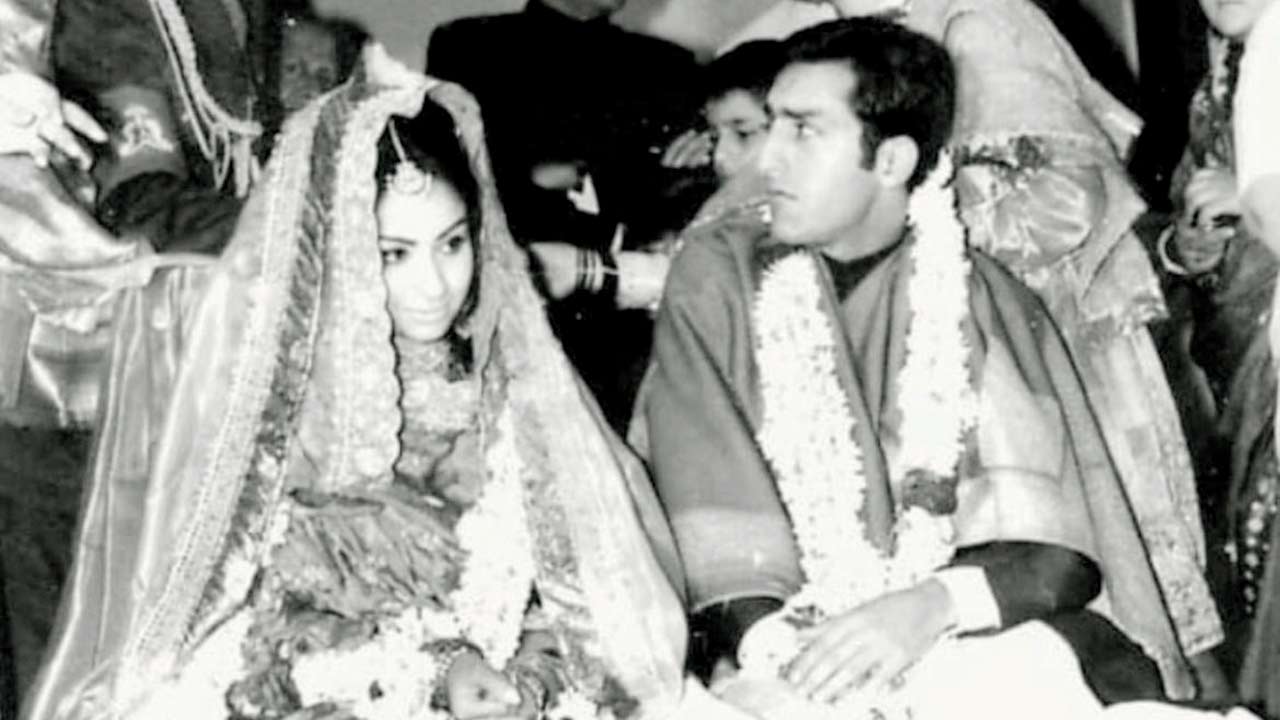 Sharmila Tagore and Mansoor Ali Khan Pataudi, 1969. Pic/@sabapataudi Instagram
Stars eloped, performed "temple shaadis", broke up shaadis at the mandap… all the drama you expect as part of showbiz. Today's Bollywood weddings are staged like well-oiled super productions, with selective leaks to heighten fan worship. Star nuptials whether here or in Hollywood feed into fandom. People obsess over every scrap thrown at them. The classiest wedding by far was when Sharmila Tagore married Tiger Pataudi. The coverage was breathless but remained tasteful—when cricket marries movies, we know the madness that generates.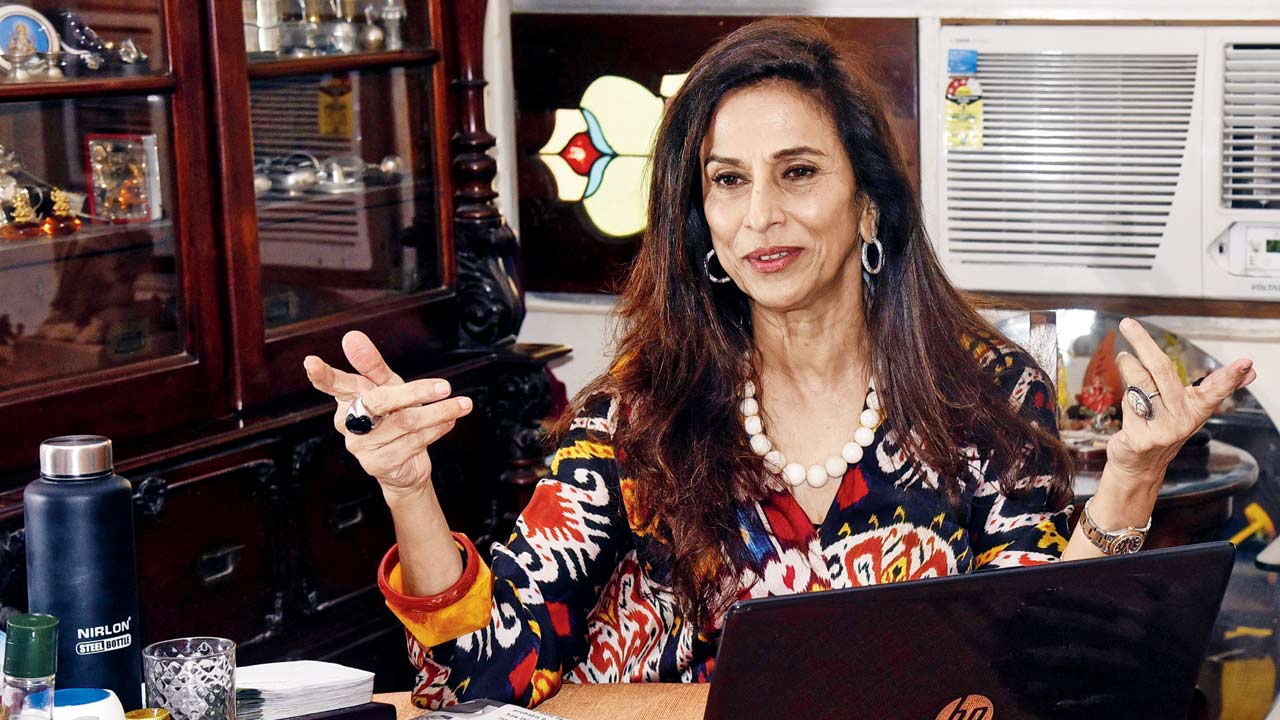 Shobhaa De, former editor-Stardust, author
The media missed out on Hema Malini's marriage to Dharmendra, for obvious reasons. More recently, the Abhishek Bachchan and Aishwarya Rai wedding wins by several miles. It was conducted with dignity and grace with privacy protocols in place. The main difference between the weddings of before and now is marketing. All else remains the same—the glamour, dazzle and romance. Stars today are super smart and know exactly how to exploit fan interest in order to generate the maximum publicity.
'People climbed walls for Kareena's wedding'
Kushal Rani Gulab entertainment journalist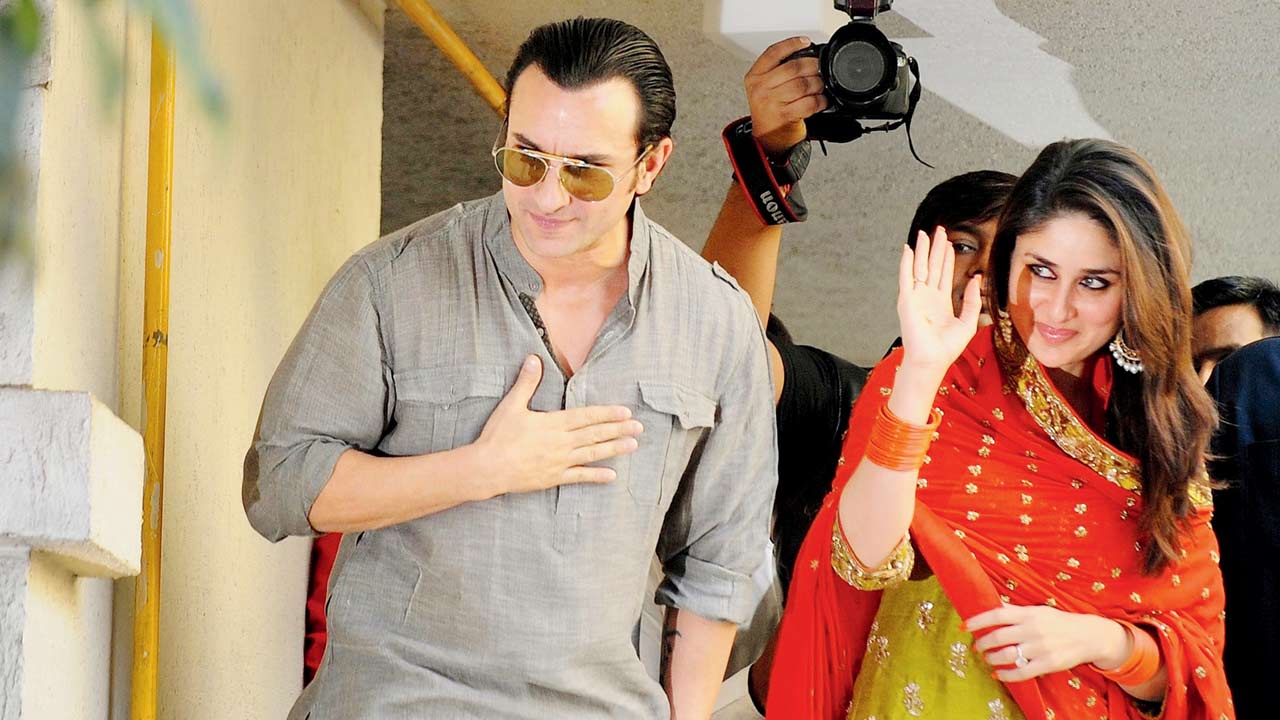 Kareena Kapoor and Saif Ali Khan, 2012
I think it was with Aishwarya Rai and Abhishek Bachchan's wedding in 2007 that the frenzy around film star weddings started. My publication at the time had as many as eight journalists covering the wedding, and because the Bachchans are not just Bollywood royalty, but Indian royalty almost, people tried their best to take pictures they could. In the '90s, there was easy access to everyone. I would head out to different studios in the morning, and chat with the stars available on set, and get an interview. The PR machinery had not kicked in. Weddings too were not that big a deal. It's just the monthly film magazines that carried large photo spreads. It was when Kareena Kapoor and Saif Ali Khan got married in 2012, that we realised how interested the average person is in the personal celebration of celebrities. Photographers had scaled the walls of their residence since they were being secretive about the festivities.
'Media persons were invited as guests'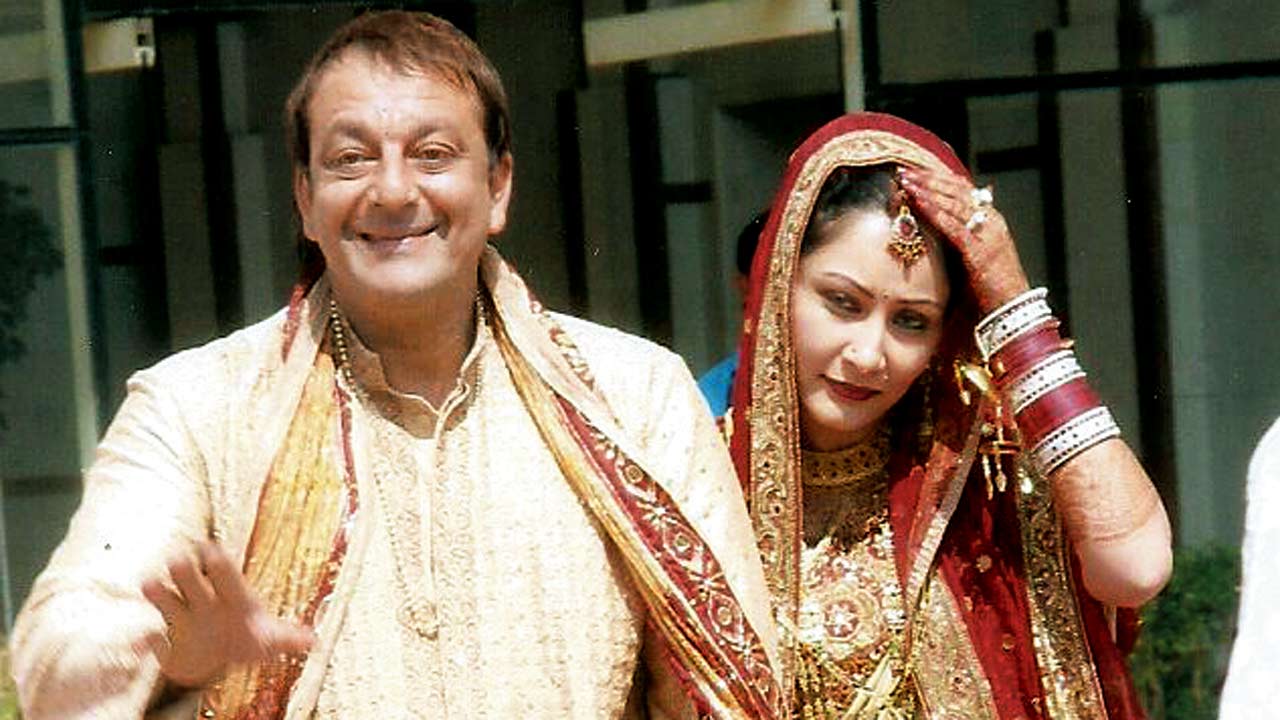 Sanjay Dutt and Manyata,  2008
I remember a lot of film star weddings, and most of them we attended as guests. Invitations would arrive with gifts and a box of motichoor ladoos. At Karisma Kapoor's wedding to businessman Sanjay Kapoor in 2003, 700 people were invited, and Ranbir [Kapoor] promised us he would  get the couple out for a picture. When Fardeen Khan married Natasha Madhvani in 2005, his father Feroz Khan got us a room in the same hotel, and the staff was told to take care of us like his personal guests.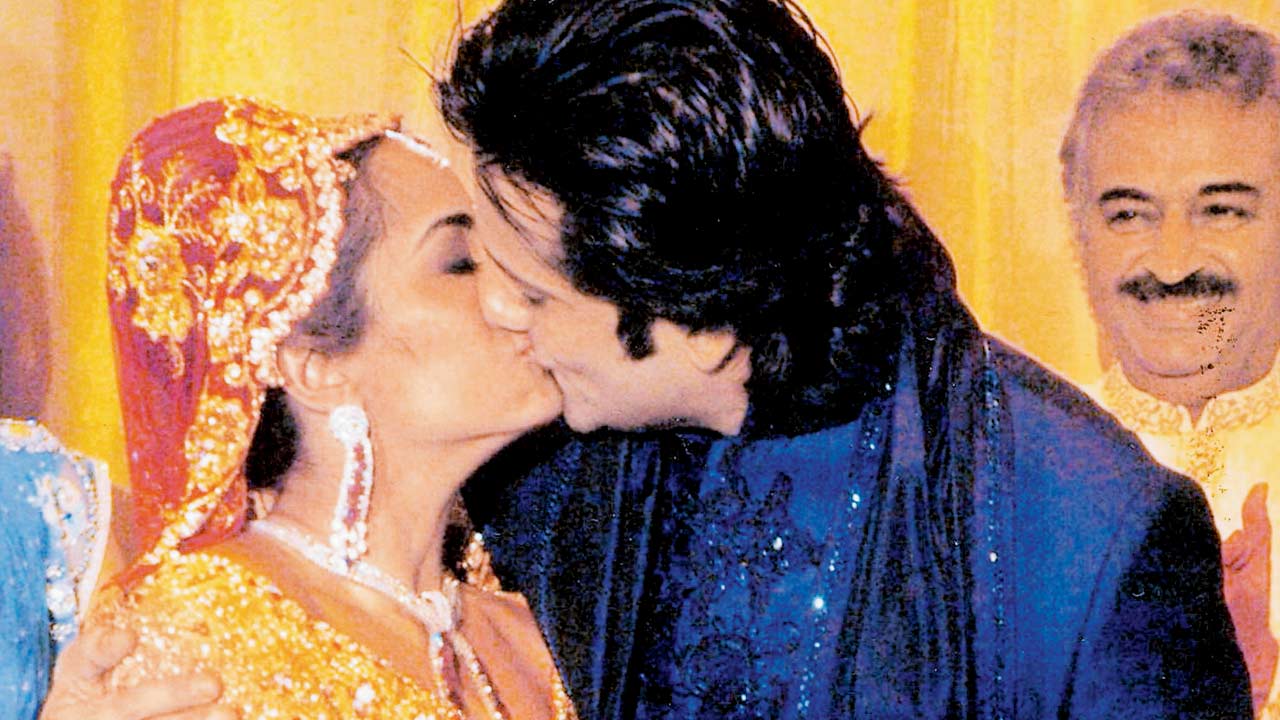 Fardeen Khan and Natasha Madhwani, 2005
Jo aish hamne ki hai, kisi ne nahin ki. Then Fardeen and Natasha came out before the photographers and kissed. My photograph of this moment appeared in mid-day. When Sanjay Dutt got married to Manyata, it was impromptu and he had called just a few press photographers to the venue. The manager shared with us the exact time that the newlyweds would give us a photo op. We were offered food and refreshments in a special corner, while we waited.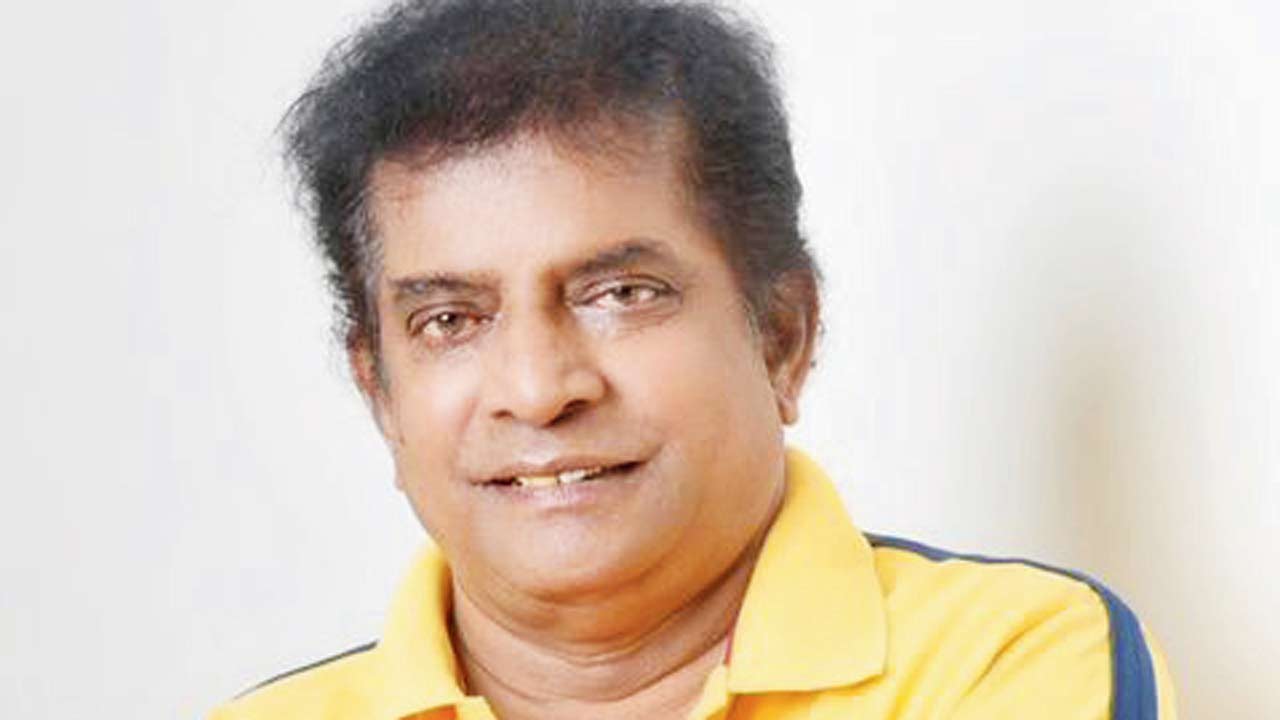 Pradeep Bandekar, photographer
The couple arrived on time as promised and posed graciously for us. Before leaving, Sanjay stopped and told each one of us personally that we were his guests and that we were to enjoy the wedding like family. These were relationships. Now, it's transactional. It was Aamir Khan, who during his wedding to Kiran Rao, started the trend of keeping the press waiting.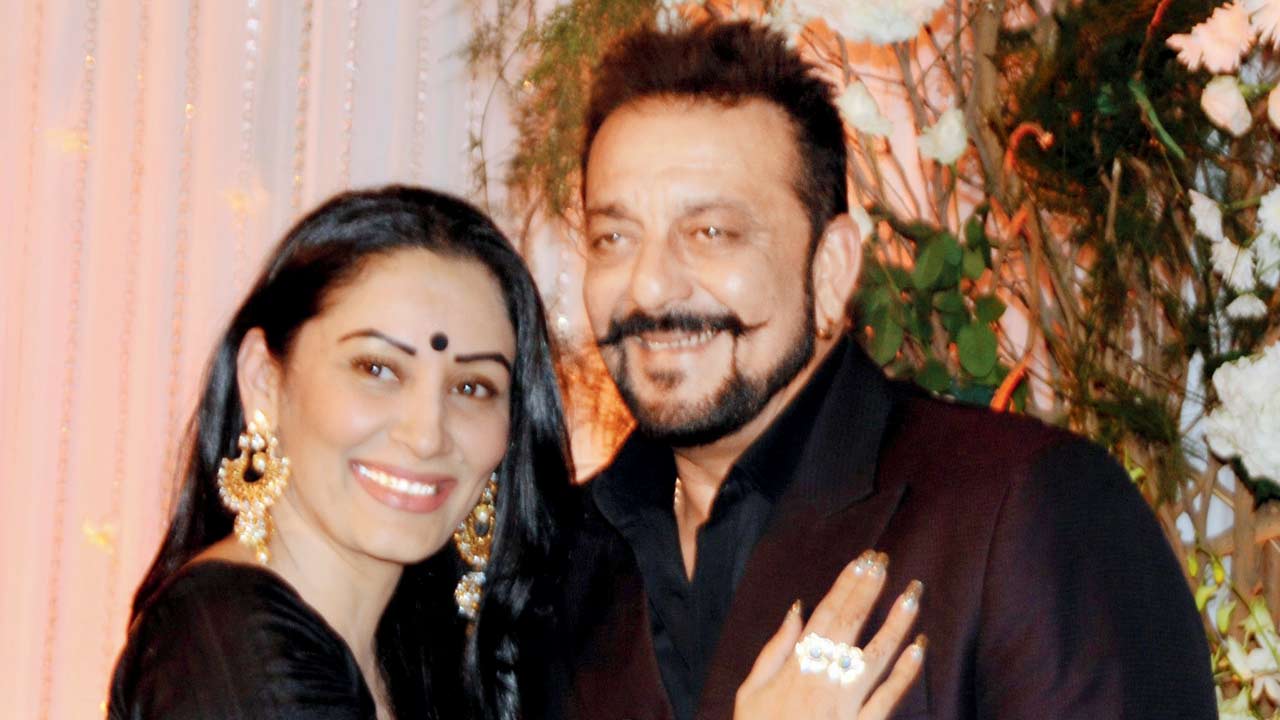 Sanjay Dutt and Manyata
We all went from Mumbai to Panchgani, where the two were married, and he didn't give us pictures, nor did he make an appearance. So many of us had travelled long distances to be there. I think a wedding is an opportune time to take the blessings of people.
Inputs by Jane Borges