She is good at everything she does. Especially, direction. Fresh off the success of her short in Lust Stories 2, Konkona Sen Sharma takes our questions on pyaar vyaar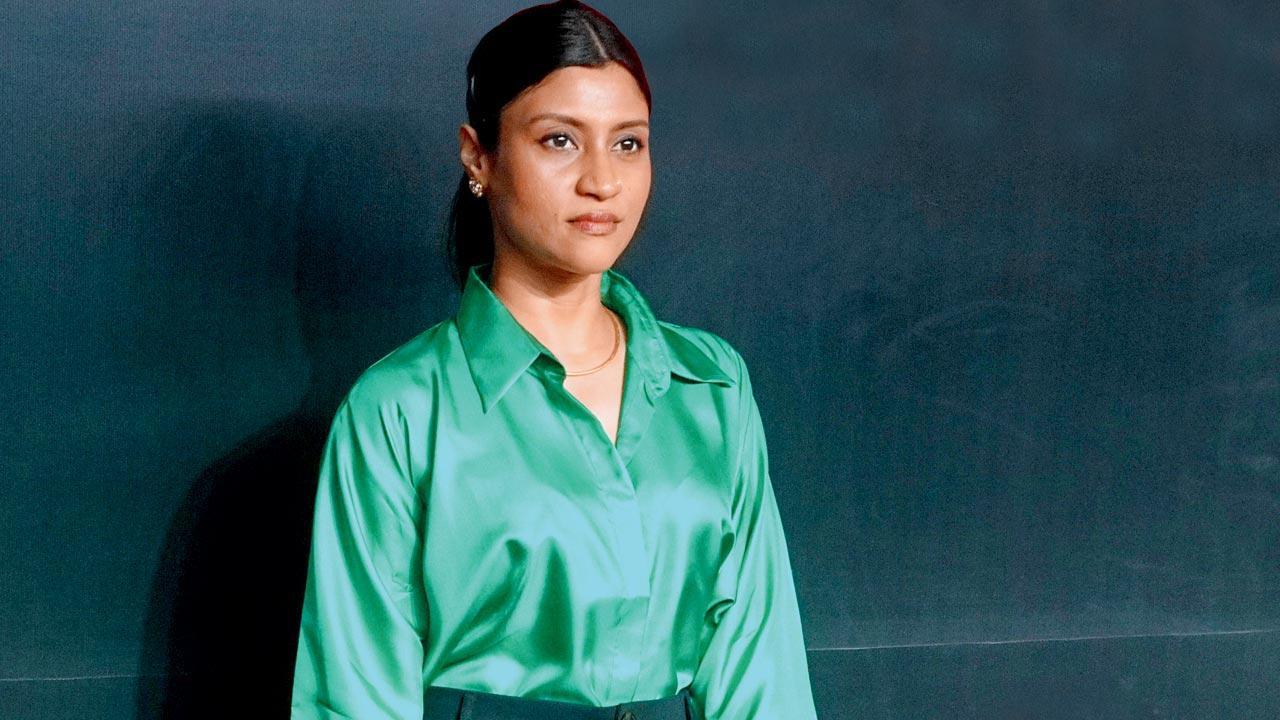 Pic/Getty Images
This writer has had a girl crush on Konkona Sen Sharma since she played Sona Mishra in Zoya Akhtar's Luck by Chance (2009). Her earthy portrayal of an aspiring actor who chooses self-love over a toxic boyfriend had us rooting for her. She has since done so much more—playing the girl-next-door journalist in Wake Up Sid, and feisty woman in Lipstick Under my Burkha, and Dolly Kitty Aur Woh Chamakte Sitare. In 2021, she blew the audience away with her portrayal of Bharti Mandal in Geeli Pucchi, a short in the Ajeeb Dastaans anthology. Bharti was the queer woman navigating her way around a factory of men, and both men and women take her for granted.
Mirror is her second shot at direction; the story of two women separated by class but identical in their desire.
ADVERTISEMENT
We caught up with the actor-director as she tucked into a post-yoga snack, and looked amused at us wanting to talk love and lust with her. "I can't speak for anyone else! I will only speak for me," she clarified. 
Of course!
Edited excerpts from the interview
Is there a definition of love, or do we figure out versions of it, as we fall in and out of it?
There is no easy answer to this. I think it depends on what kind of relationship a person has; basis that they must find their own definition. One has to keep evolving; we get an idea of what it could be through these experiences. But you don't have to maintain that position—it keeps changing. It's an individual journey. We tend to stick to notions of what we are supposed to feel.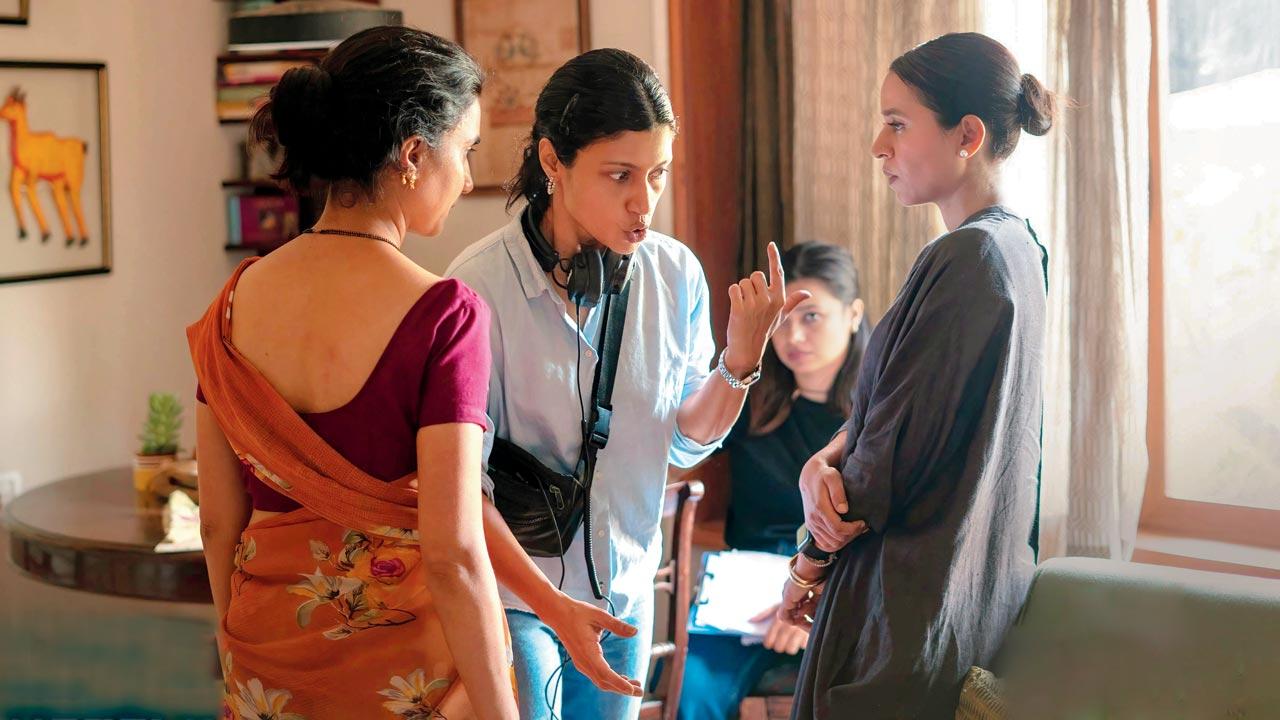 Konkona Sen Sharma directs Amruta Subhash and Tillotama Shome in Mirror, which is a part of Lust Stories 2
How much has your understanding of what love means changed as you have grown older?
I never thought about love, or what it is, as I was growing up. Now, I am generally more aware in all my relationships, especially in my relationship with myself. The idea of "be kind to yourself" has really worked for me. How we treat ourselves is very important. Each of us must work on ourselves. And our partners have to be working on themselves, too. I don't have the time to work on someone else. I sense that younger people love drama. I don't. Give me a peaceful, boring relationship. And we will work on interesting things together.
Lust has been maligned as a deadly sin, but is it?
For different people, it's different things. For asexual people, sex means nothing. Love and lust is not inherently good or bad. It's just a way to know yourself and your boundaries, and how you want to balance it out. I can barely manage to figure it out for myself!
Both the shorts you've been associated with—Mirror and Geeli Pucchi, speak about caste and class differences. Once someone is madly in love, do you think these matter?
Casteism has always been prevalent; we may have been blind to it. I think we are more aware now, and that's a wonderful thing. Now we are learning more every day, and trying to figure things out. Should it matter? No. But, in reality, we rarely step out of our bubbles.
How different is a same-sex relationship from one between heterosexual?
In Geeli Pucchi, I was Konkona playing Bharti. So, I couldn't forget who I have become where she was coming from. I was hyper aware. I think if you are like Bharti, you can't forget it [your background] at all. If you are Priya [Aditi Rao Hydari's character], who is more privileged, maybe you can not let it affect you.
Why are we curious about the sex lives of others and often ignore our own desires?
In Mirror, Ishita [Tillotame Shome] and Seema [Amruta Subhash] are thieves stealing pleasure from each other. A voyeur has met an exhibitionist; so, it works out very well for them. Not as much for the husband, Kamal, though [who is embarrassed when Ishita walks in on him and Seema]. We deny our desires to ourselves, like Ishita has been maybe doing. I think she is not even aware of these feelings. She is that regular person, not more or less lonely than anyone else we know. They just happen to find themselves in an extraordinary circumstance. I wanted to have fun [with 
that thought].
When we tell stories of love and lust using fiction, must we be careful about what the message is?
No. I am not interested in any message. People know what they want to take from it [a film]. These are circumstances that I find interesting, and I am holding them up [through a short film].
Everyone is on dating apps. How do you see the future of relationships?
[You are asking] very hard questions! I have not personally been on a dating app, but my friends have. I have heard many happy stories, and many horror stories too. But that's life. Even if you try and meet a partner organically, there will be happiness and horror.
"Exciting news! Mid-day is now on WhatsApp Channels

Subscribe today by clicking the link and stay updated with the latest news!"
Click here!