Debutant director Kartiki Gonsalves, whose movie has been nominated in the Best Short Documentary Film category at the Oscars, tells us about the serendipity that led to chronicling of the extraordinary life of an elephant and his caretaker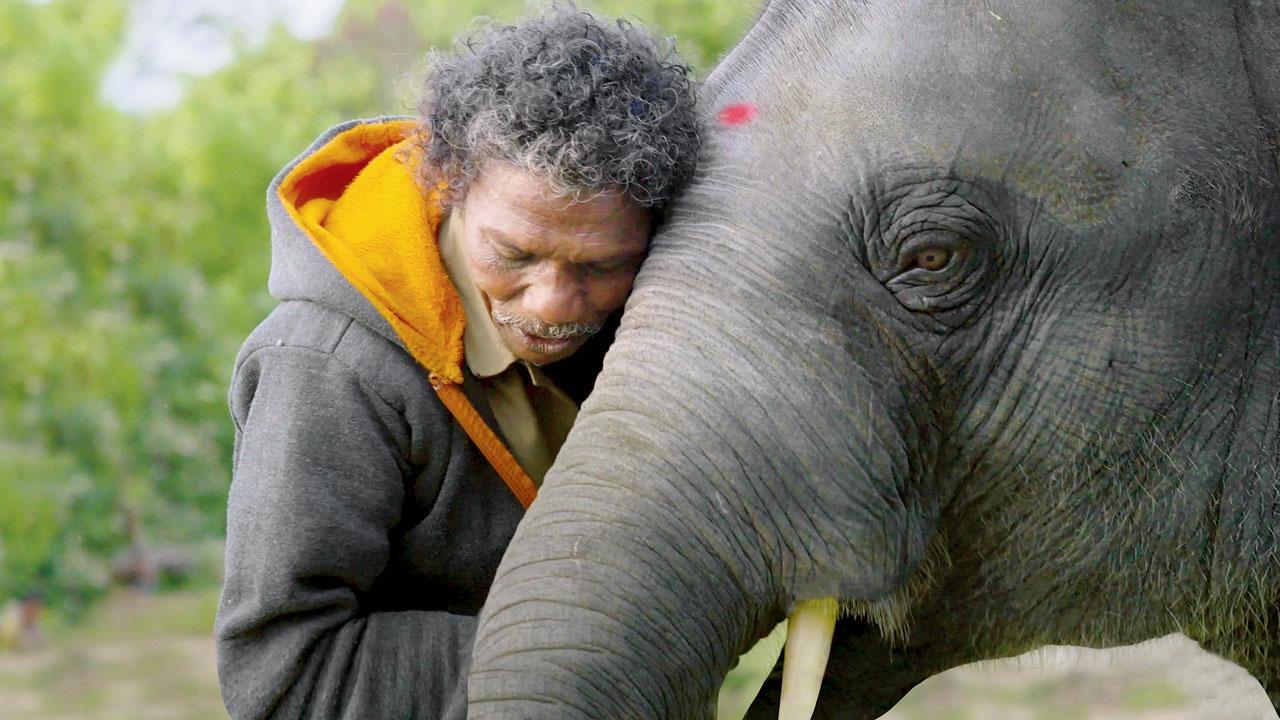 Kartiki Gonsalves grew up in Ootacamund and the forests around are home to her. She began shooting the film, The Elephant Whisperers, in 2017 after spotting Raghu and Bomman walking together for the evening bath
In 2017, Kartiki Gonsalves was on her way from Bengaluru, where she was living at the time, to Ooty, her home. On the side of the road, she saw a man walking with a young elephant calf. "They were heading for their evening bath," says Gonsalves over a video call from Seattle. "I had never seen a calf so young. It looked up at the man often, and the man looked at him with obvious fatherly love. They were headed down to the water for the elephant's evening bath, and I got off the car and followed them. Their bond was so obvious and deep. The man talked to the calf all the while, and the calf would wrap his trunk around the man's arm and was clearly attached to him." That was Bomman and Raghu. The movie, Elephant Whisperers, that 36-year-old Gonsalves made on their relationship, has been nominated in the Best Documentary Short Film category at the 2023 Oscars.
Kartiki shot the pair over five years, in two schedules. The first one was shot in 2017 on a DSLR and her phone, and the rushes shown to Netflix which brought Guneet Mongia onboard as producer. Then came the process of applying for permissions to shoot in the oldest elephant camp in Asia, Theppakadu, within the Mudumalai Tiger Reserve. With Gonsalves based in Ooty, it was only a 30-minute drive. Through Netflix, the documentary has reached 190 countries.
ADVERTISEMENT

Kartiki Gonsalves
Every elephant story talks about the man-animal conflict, so Gonsalves wanted to focus only on the positives. The film briefly touches upon how Raghu's mother was electrocuted, and he was found with his tail cut off, maggots infesting the wound. Gonsalves chipped away all excess, and most of the movie is tight shots of Raghu and Bomman's life together, and the family that builds around them—Bellie, an indigenous woman who has lost her daughter and husband; and another elephant calf, Ammu. You see Raghu spitting out the balls of millet Bellie feeds him, like any toddler, and going instead for the dried coconut and jaggery one; Raghu chiding him for licking the soap he is lathering on him in the river; Raghu chomping on a garland around his neck, and their walks into the forest together. "I wanted to show the sacred bond between  man and animal," says the cinematographer and social and natural historian. 
"This is why we chose not to have a narrator; it's Raghu and Bomman telling their story." Gonsalves also wanted to give the indigenous people of the forest a voice by capturing their symbiotic relationship with their habitat, their knowledge of how to raise calves, the reservoir of natural remedies and medicines to use for them, and their ability to mimic the elephant's natural life as much as possible. "The forests around Ooty are home to me, and I have been around elephants all my life. Honestly, I have never seen happier ones [than Raghu and Ammu]."
At  adolescence, Raghu was transferred to another handler. This separation is the second moment of grief in an otherwise happy movie. "In adolescence," says Gonsalves, "elephants become very stubborn and their primary handlers tend to pamper them. This can be dangerous. Raghu and Ammu live with different handlers now, but in the same camp and see Bellie and Bomman often."
A love story within the love story of Raghu and Bomman, is Bellie and Bomman's. Affection takes root between them when Bellie is brought in to help him. The two marry, and become a family of four. "It was all so fresh," says Gonsalves of the serendipity that helped her witness and chronicle this. "It all just happened as we were filming."
Next on her plate is a documentary about the relationship the First Nation people have with orcas in the Pacific North West. "They have a deep spiritual relationship—they worship and revere them," she says of the project that is still in the research phase. "They believe that when you die, you become an orca; so these are their ancestors."