That's what the body conscious among us are doing in a bid to rid the jaw of some of its weight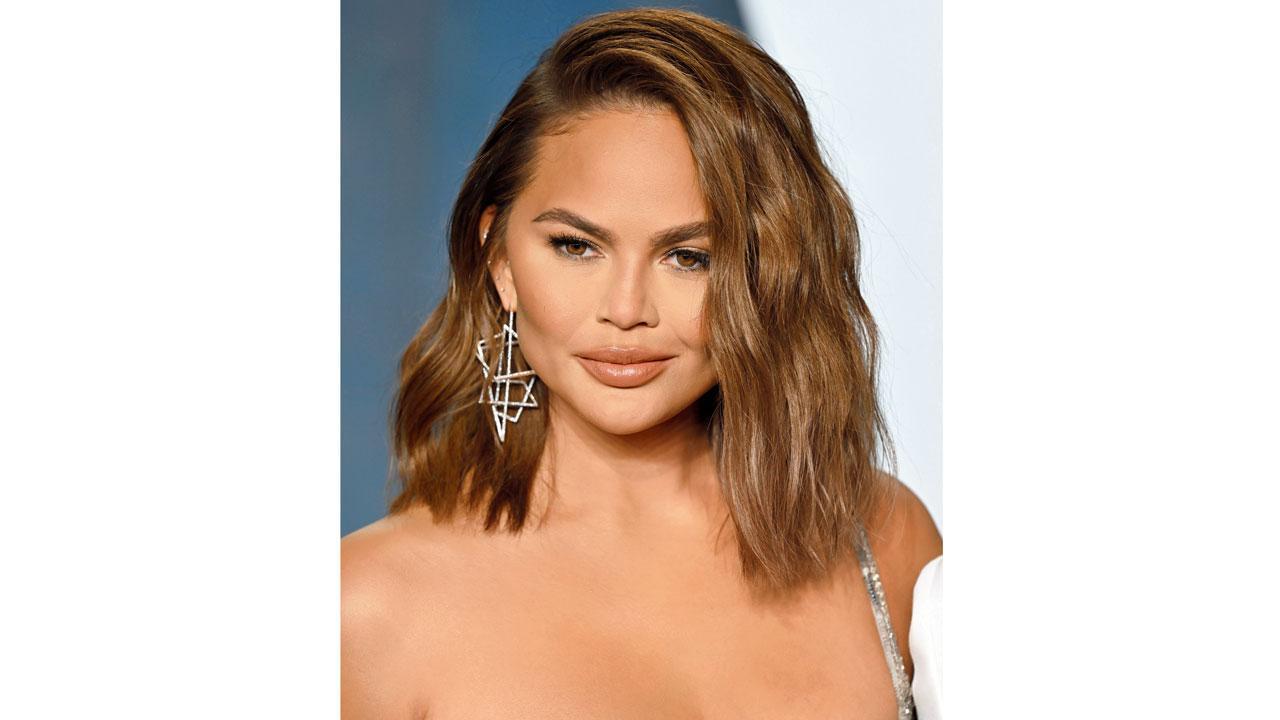 American actress-model Christine Teigen admitted to undergoing buccal fat removal surgery on Instagram. "No shame in my Dr Diamond game," she posted referring to her doctor, world-renowned plastic surgeon Dr Jason Diamond. Pic/Getty Images
Sunken cheeks and a snatched jawline are the latest Internet fad. And to help mortals with their desire is buccal fat removal surgery, an invasive process that removes a pocket of fat located inside the cheek, making the lower cheek appear contoured and slimmer. Despite the global cosmetic surgery and procedure market estimated at $68.9 billion in 2022, even the famous hesitate to make a song and dance about going under the knife. It's been a while since netizens have wondered if Megan Fox, Kim Kardashian, Bella Hadid, Angelina Jolie and Kareena Kapoor Khan have tried it, when the admission by American actress-model Christine Teigen on Instagram added fuel to the fire.
"Buccal fat pad was described centuries ago. The first recorded procedure was done in the 1930s," says Dr Siddharth Prakash, cosmetic and plastic surgeon at Lilavati and Jaslok Hospitals. But social media discussions have stirred an interest among regular Joes and Janes, he thinks. "Until a year ago, about five per cent of the total surgeries in a month that I undertook would be buccal fat removal. Last month, we crossed the 10 per cent mark." It's no different in Bengaluru. Dr Karishma Kogadu has noticed the procedure finding favour with those looking for facial feminisation surgery or those with pseudoherniation, a condition that sees small rounded fat mass accumulate in the cheek due to a weak buccal fat pad.
ADVERTISEMENT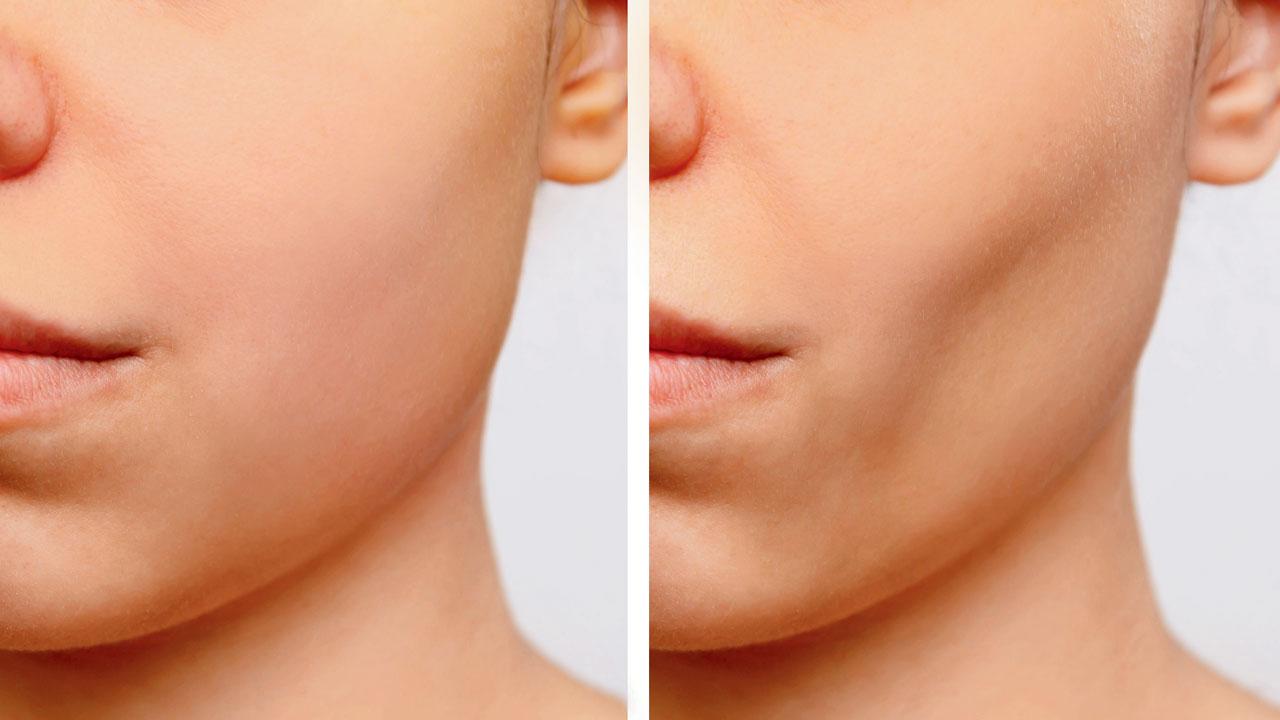 Buccal fat removal surgery involves making a small incision inside the mouth to remove fat tissue, thereby making the lower cheek appear contoured and slimmer. Representation Pic
The surgery, also called Bichat's procedure after French anatomist Xavier Bichat who described the buccal fat pad in detail in 1802, involves making a small incision inside the mouth for removal of fat tissue, done under local anaesthesia. "Patients need not worry about visible scarring on the outside of their cheek since the procedure is performed on the inside," says plastic and cosmetic surgeon Dr Kogadu, adding, "The surgery can be done alone or in conjunction with another procedure like a facelift, rhinoplasty, chin implant, lip augmentation, etc." It typically costs Rs 40,000 to Rs 70,000, is short and easy to recover from. The only prerequisites: eat soft foods for two days and maintain good oral hygiene. "There may be a bit of swelling of the cheeks for three to five days, but this is not obvious to others. The final result may take one or two months to appear," says Dr Prakash, adding that the results  are long lasting because buccal fat is unlikely to reappear.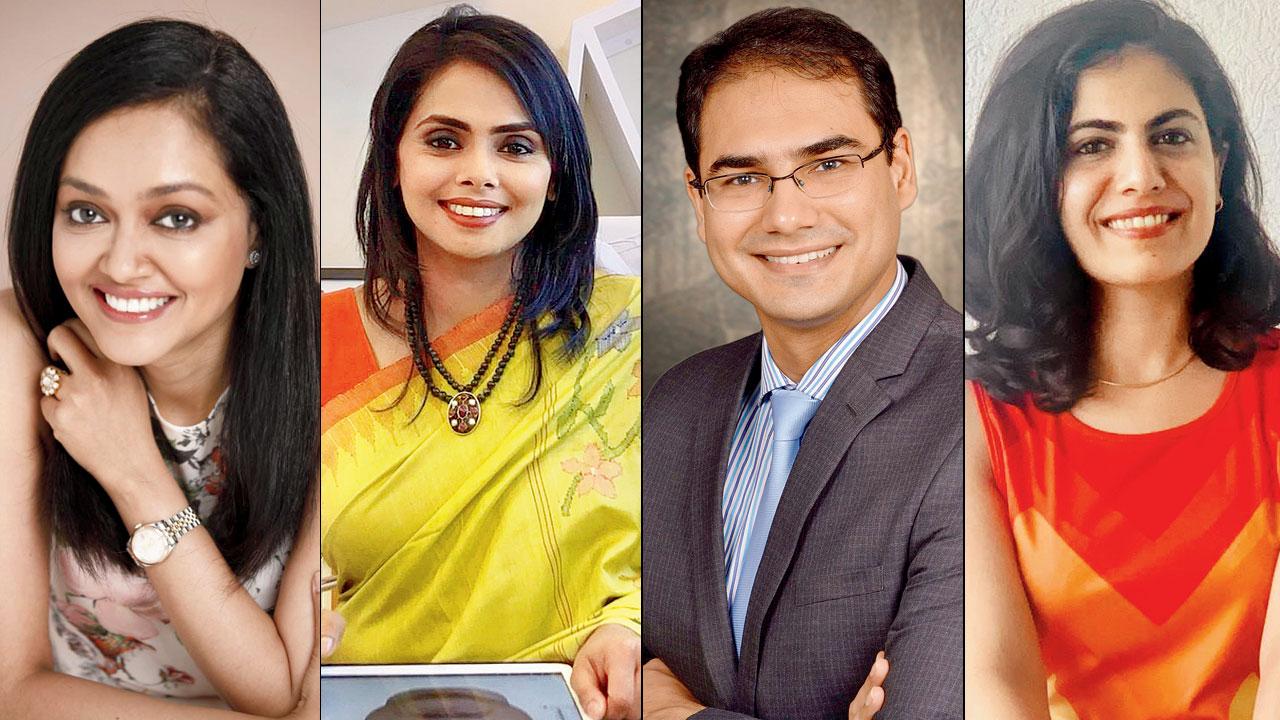 Rashmi Shetty, Karishma Kogadu, Siddharth Prakash and Tanu Puri
Just like online discussions, our doctors are also divided on the topic. Indian board-certified dermatologist and founder of Ra Skin and Aesthetics in Mumbai, Dr Rashmi Shetty has reservations. "Just because people are engaging in a conversation, doesn't mean everybody is running to a plastic surgeon to yank out their buccal fat," she says, adding that the surgery can make the face appear unusual and artificially gaunt. "Fat in the face, is stored in two areas—deep fat pads and superficial pads. While the superficial pads move downwards and become a sort of excess as we grow old, the deep fat pad in fact, regresses and reduces over time in with ageing. Why would you want to remove the fat and lose the support on your lower face while you are still young?" she wonders, adding that some patients return after a few years to fill in the area using micro-fat grafting.
Wadala-based counsellor and psychotherapist Tanu Puri says, "Low self-esteem, distorted self-image, and emotional insecurity can lead to cosmetic enhancement of oneself." She adds,  "This makes us ignore the long-term side effects. And because our identity is so tightly linked to how we look, when the side effects of surgeries begin to show, our psychological health takes another beating."