Last month, Mumbai hosted its first polyamorous-only evening at a Khar restobar. How did it go? An insider's account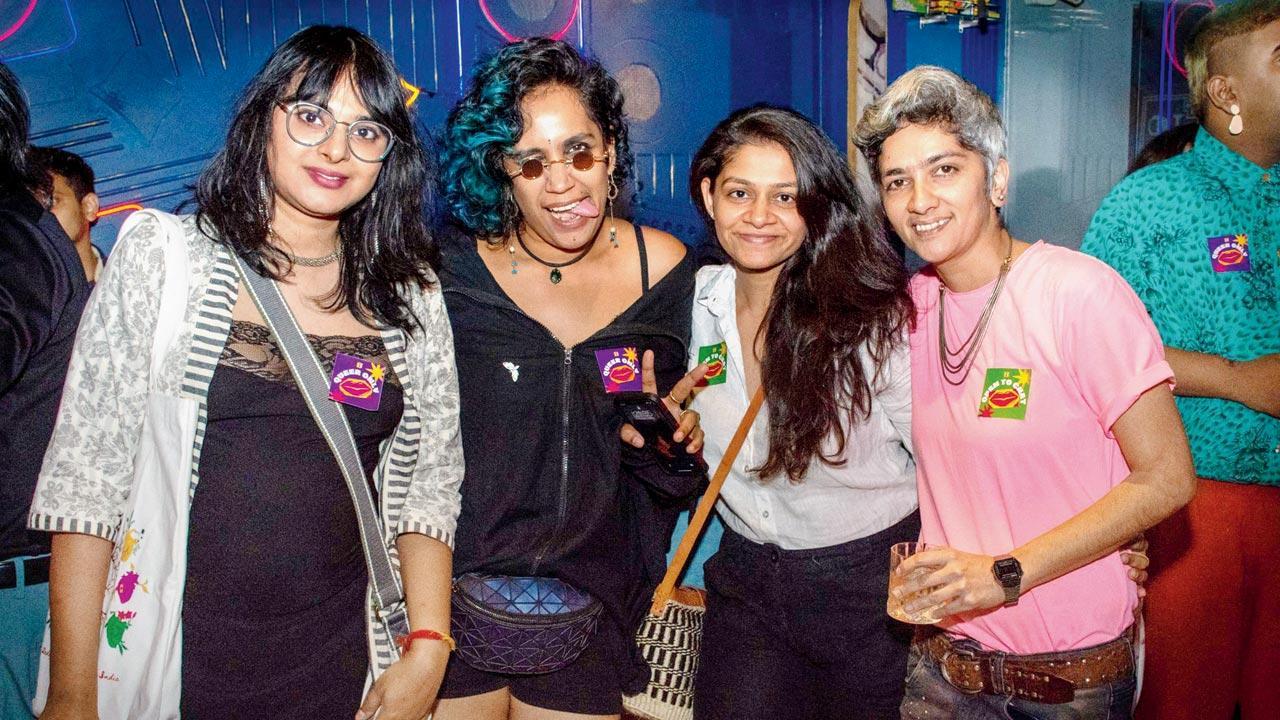 Winnie Chopra with guests at Monogamy Disrupted, Mumbai's first polyamorous-only guest party. In favour of monogamy, Chopra says the evening's interactions opened her mind to the positives of polyamory
Can you love and lust over two people equally? Some of the guests at Monogamy Disrupted, an evening hosted at Radio Bar, Khar, last month, will say, yes. Mumbai played host to its first polyamorous-only event organised by The Intimacy Curator, a sex and intimacy coaching service. Polyamory is also called ethical non-monogamy, and refers to the practice of having more than one romantic relationship that may or may not involve sex, with the knowledge and consent of all partners involved. Not to be confused with polygamy, which refers to being married to more than one person, this can have various avatars. The triad or trouple refers to three people in a relationship, all dating each other. Quad refers to a similar group of four. Vee refers to one person dating two people, but those two not dating each other. This structure could change over time as people's feelings and circumstances change. Which makes open communication between partners essential.
Winnie Chopra, 41, a programme manager at Amazon and co-founder of @thegaygazebombay, an Instagram platform for stories and experiences of the LGBTQiA+ community, was one of the 135 people who attended last month's event. And here's how it went.
ADVERTISEMENT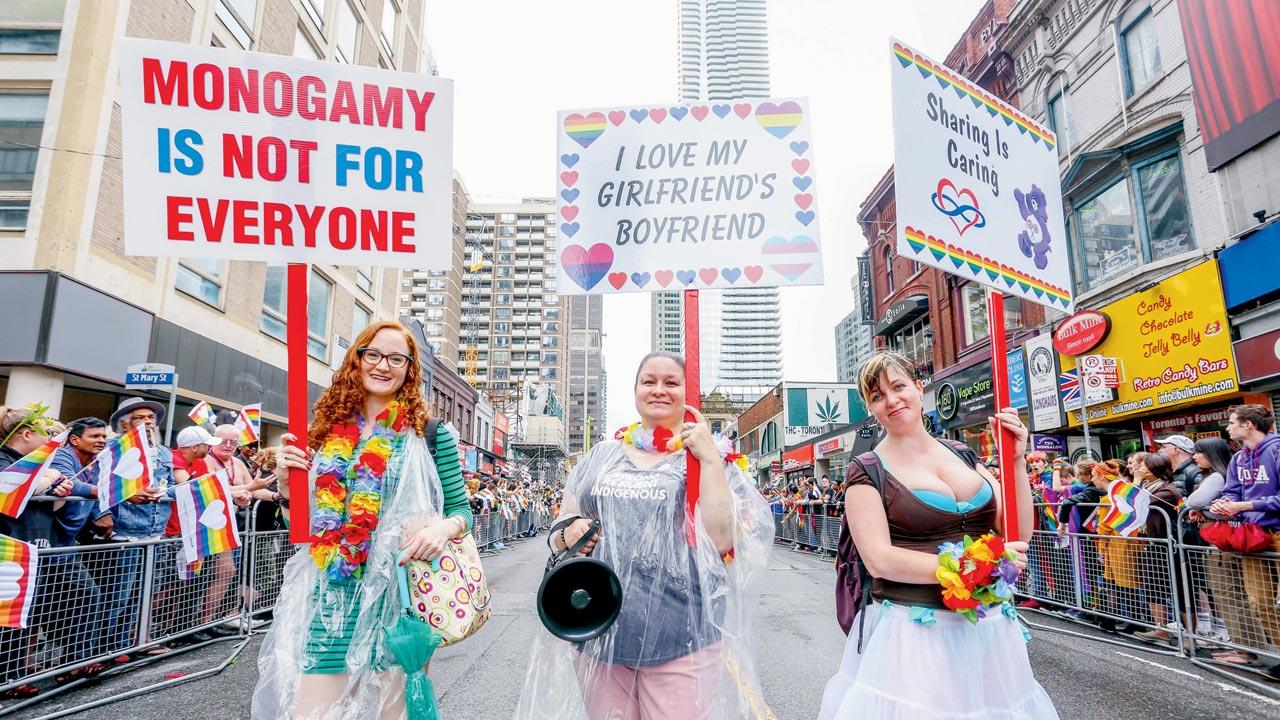 A pro-polyamory group marches with placards during the Toronto LGBTQ Pride Parade. Pic/Getty Images
"I AM new to the concept of polyamory, and I have always been monogamous. My partner, Gurleen, and I read about the event on Instagram, but realised it is by invite-only. We registered anyway and the founder of The Intimacy Curator, Aili Seghetti, who organised it, gave us a call. She was curious about where we stood in our relationship, and whether we would be open to exploring polyamory because they wanted to make this a safe space.
For most people, being polyamorous means having multiple partners, primarily to enjoy sexual freedom. But it is more than that.  They [the organisers] were making sure that the crowd that was coming in, knew this.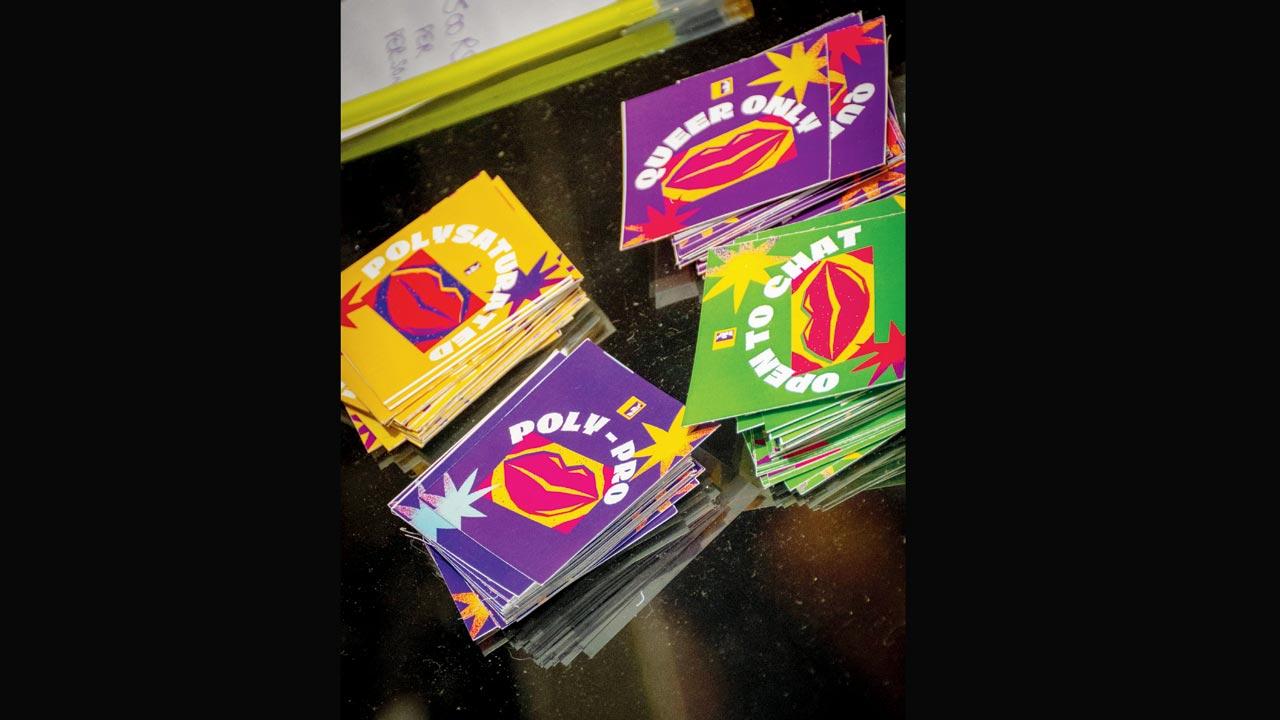 The guests at the event were asked to sport a sticker that best suited their position and preference
When we entered, the first thing we noticed were the stickers that guests had to sport—Queer Only, Poly Pro, Poly Saturated and Open to Chat. Those who chose to sport a sticker picked one that worked best for them. That was sweet and helpful, because then you how you are putting yourself out there, and who to approach too. I chose to wear the Open to Chat sticker.
I saw a mixed and open crowd. I saw 20-year-olds and the older lot too, like myself. I am 41. It didn't look like the regular bar, where you tend to find a multitude of straight people. The highlight of the evening was the Sangya trouple—Tanisha R is a budding wildlife conservationist; Aashish Mehrotra is a writer, producer, director and NSFW artist and Shweta Sangtani is a litigation lawyer. They head the Sangya project [online store for pressure and sex-ed needs set up with the goal to create a destigmatised, trauma-informed and kink affirmative education]. They spoke openly for around 45 minutes about the relationship the three of them share. It changed my perspective, and I thought, something like this can actually happen. My partner has always been keen on polyamory, but I was against it. After I heard them talk, I realised that it can work. They said they hinged this on communication and transparency. Each person in the relationship has to be open about everything that they are doing, not lie or hide. They are three people who are all romantically involved in a polyamorous relationship. They are making it work and that I thought was unheard of, especially in India.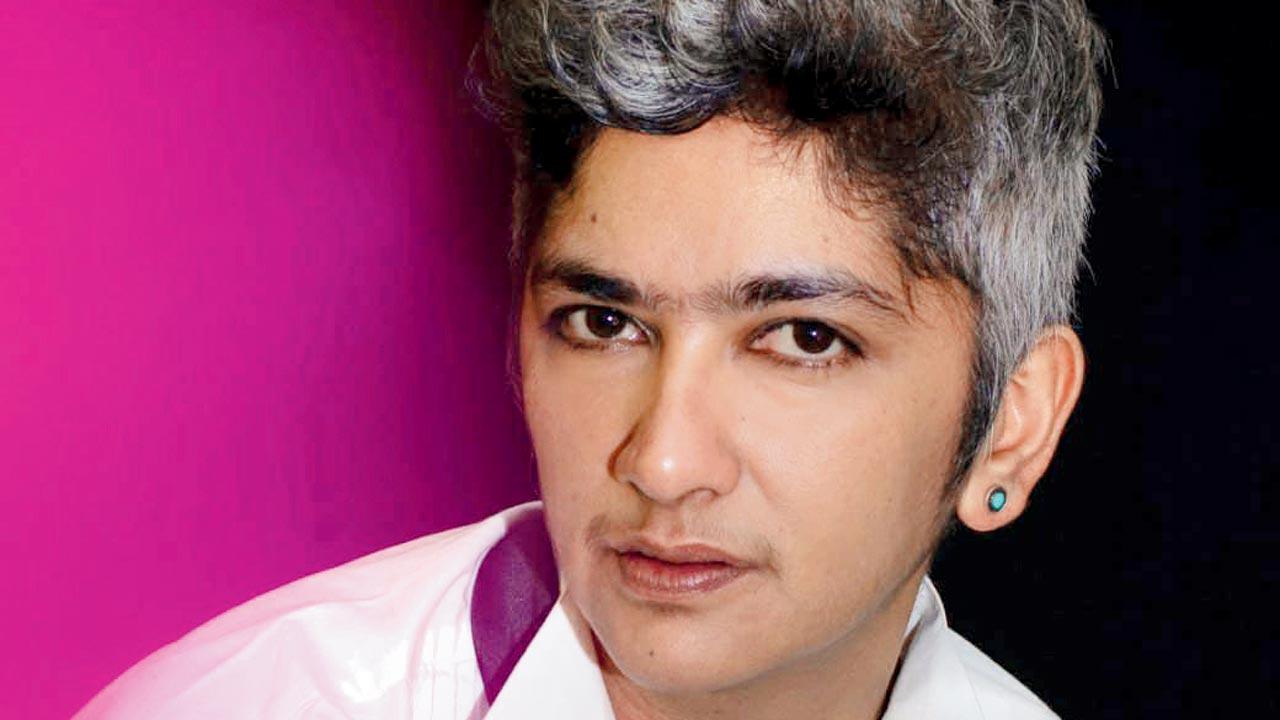 Winnie Chopra
The audience had a lot of questions on how to go about it successfully, how they should broach the discussion with their partner, because these conversations can be difficult. It was an eye opener. Ours is a patriarchal society, and I've challenged tradition by coming out as lesbian, so why not push the limit some more? But not everyone felt the way I do. One of my friends is monogamous, and her perspective didn't change at all at the end of the evening. 
There was a stand-up comic, who wasn't very good, but an artiste called Siaan performed a piece of spoken word poetry and cover songs, which I quite liked. I hope to attend more sessions, because I realise that once you have hit a certain age, very little surprises you. That night was different.
'Most clients are men' 
Aili Seghetti
Founder, The Intimacy Curator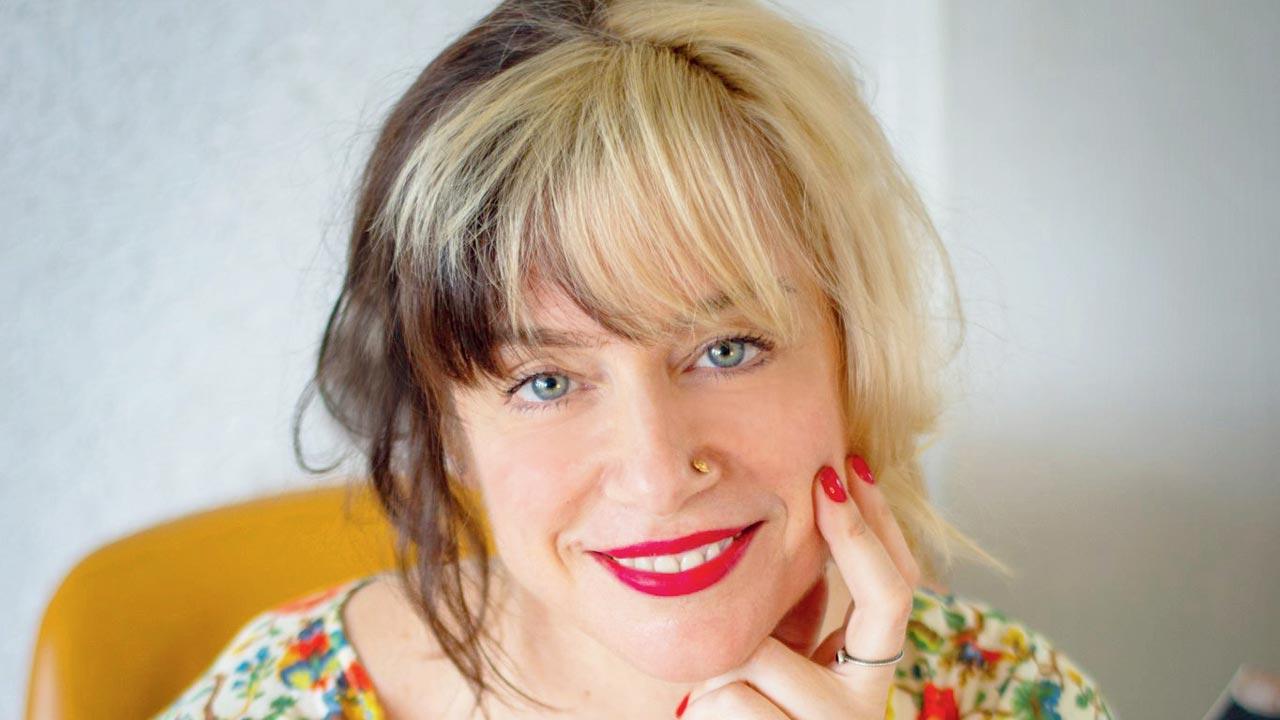 "Mmost of my clients are men who feel that opening up a relationship is much better than ending it. Having a session [on polyamorous relationships] with a coach is one thing, but meeting people who think the same way is different. Which is why we decided to organise a get-together. After putting up the event details on social media, we expected to receive 20 registrations, but got 300 enquiries. After a screening process, finally 135 people attended. We carried out the vetting process by figuring how aware the attendee was about polyamory, and realise that this is more than just having sex with multiple partners. I wanted people to understand that we weren't hosting a sex party. I asked them if they were planning to tell their partner about their decision to attend this event. The ones who said no, were eventually not called. Transparency is key to making this work. Most of the guests were apprehensive about whether they would be outed, how their privacy would be protected. To break the ice, we decided to throw in performances and games; to help with interaction. The idea was to walk out of the place after talking to at least two new people. For the next edition, we are planning a sit down dinner, something more intimate where guests can share their experiences. The crowd 
had guests from their 20s right into their 50s. While 70 per cent were practising polyamory, the rest were poly curious. I was surprised to see the gender ratio. I was expecting a lot of men but there were mostly women. And that's a good thing."
"Exciting news! Mid-day is now on WhatsApp Channels

Subscribe today by clicking the link and stay updated with the latest news!"
Click here!