The page also portrays medieval Indian art and paintings in delightful and modern ways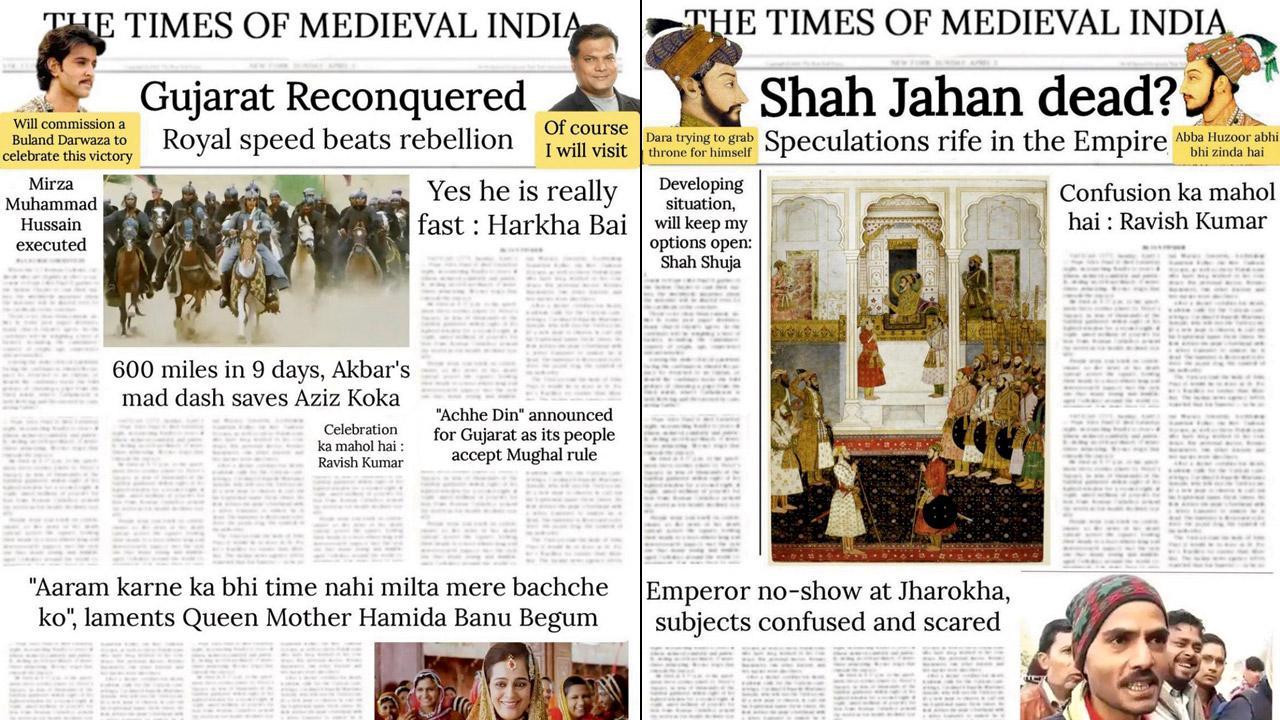 Representation pic
Mad Mughal memes is a one-of-its-kind social media account that focuses on memes based on the medieval period and the Mughal Empire and has started a series called The Times of Medieval India. "I didn't want to follow the usual meme template or a painting and that's when the idea for the series kicked in. We started it off with the breaking news of the First Battle of Panipat (1526), the battle which marked the beginning of Mughal rule in India," says the administrator who goes by the name Birbal. They wish to educate more people about the Mughal Empire, dispel myths that surround it and wash off the unwanted mud that has been flung on it in recent times. The page also portrays medieval Indian art and paintings in delightful and modern ways. 
@mad.mughal.memes, Instagram
Your brand new online bookstore
ADVERTISEMENT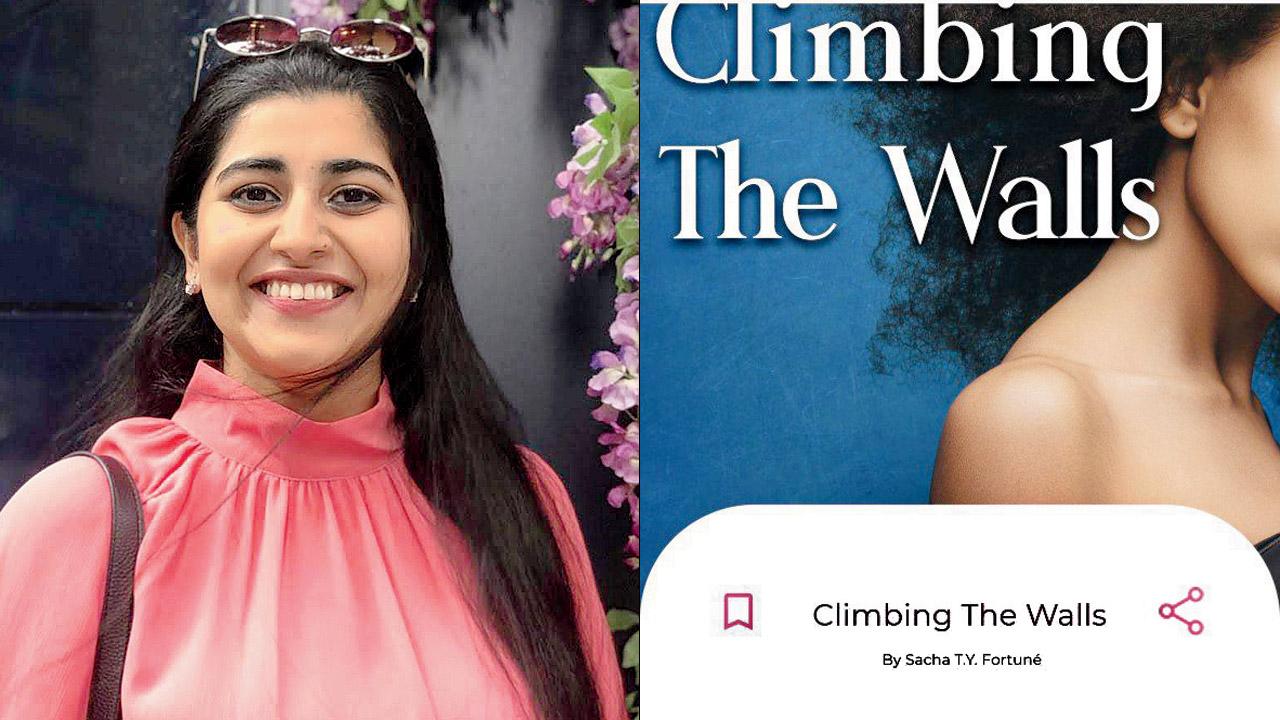 Pranika Sharma
Saga Fiction is a homegrown mobile reading app that provides you with numerous original stories across genres. From novels to novellas, well-established authors to newcomers, and different genres like young adult, chick-lit, crime, mystery, erotica, paranormal and mythological, there is immense variety on its reading rack. "[There are] so many amazing writers who have so much to say but due to the extreme competitiveness, they're left in the dark. We want to provide a platform to these people and anyone and everyone who loves to write," says Pranika Sharma, co-founder of Saga Fiction. The app works with authors to bring out the best version of the author's work before digitally publishing it for readers. The app not only offers a platform for writers in the world of publishing but also helps them out with the editorial and marketing part. "We've always wished to bridge that gap between publishers and authors, to create equal opportunities for everyone in this industry. And this pandemic gave us the time and prospect to start this business," adds Sharma. 
Saga Fiction, Google Play
Wearable art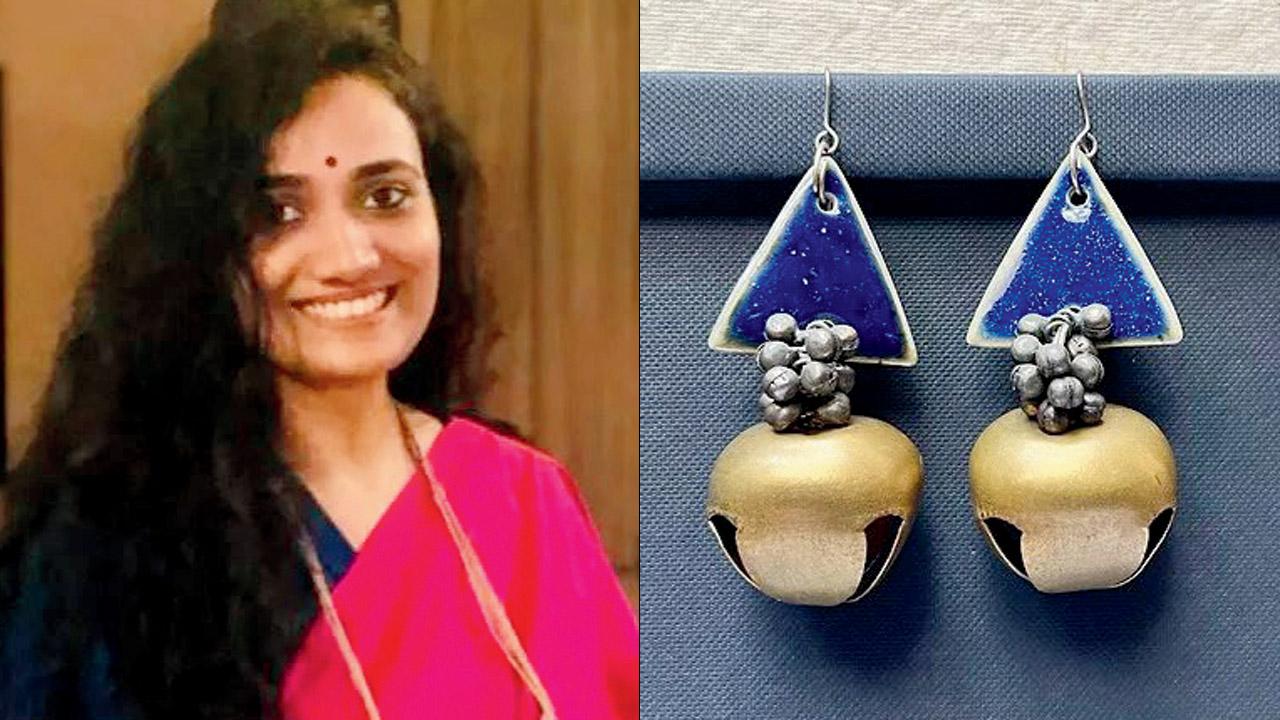 Priya Yadav
Chaakmaati is all about lightweight ceramic jewellery that is perfectly imperfect. Priya Yadav joined a pottery class to feed her passion which led her to ultimately launch her own jewellery brand. "It was meditative to play with clay and shape it into beautiful pots. And I used the leftover clay to make aesthetic jewellery to adorn myself," she says on her website.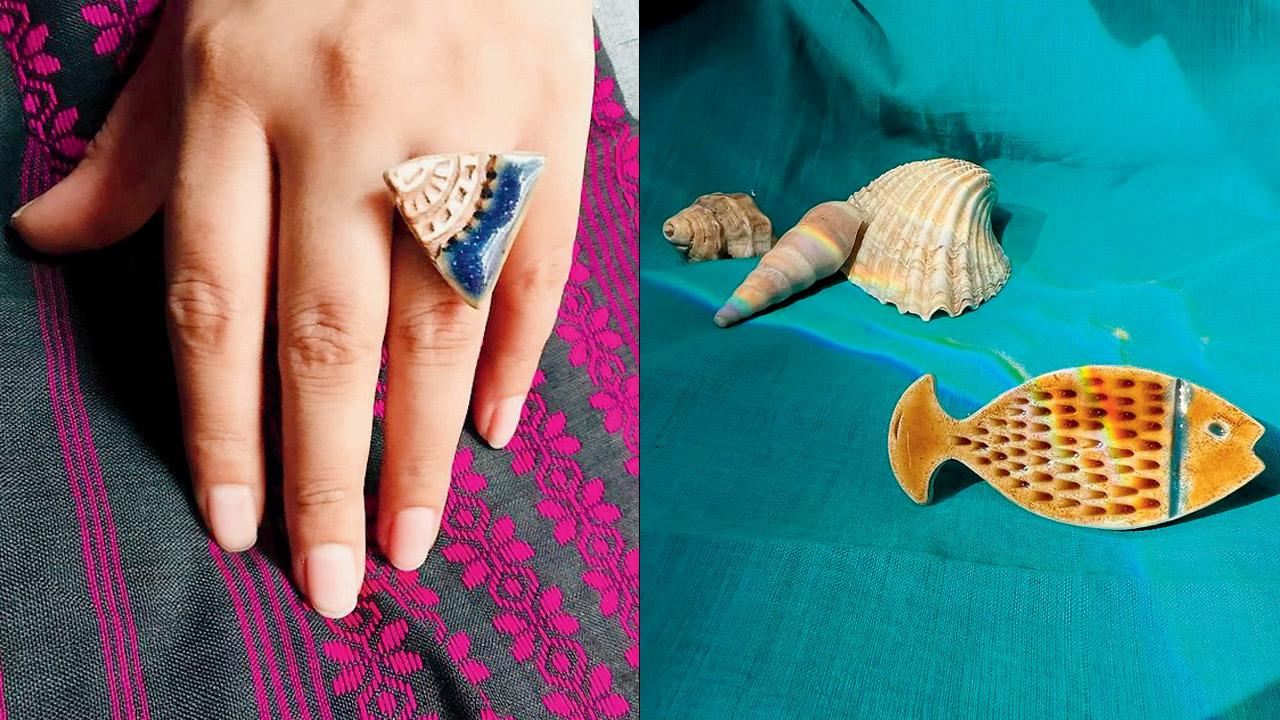 Each piece of jewellery is unique and classy and her work is a combination of ethnic and chic. She offers a variety of accessories such as neckpieces, earrings, nose pins, rings, pendants and brooches. She has fish and butterfly-shaped brooches and her triangular and circular shaped rings start at Rs 500. 
www.chaakmaati.in
A friendly guide to period education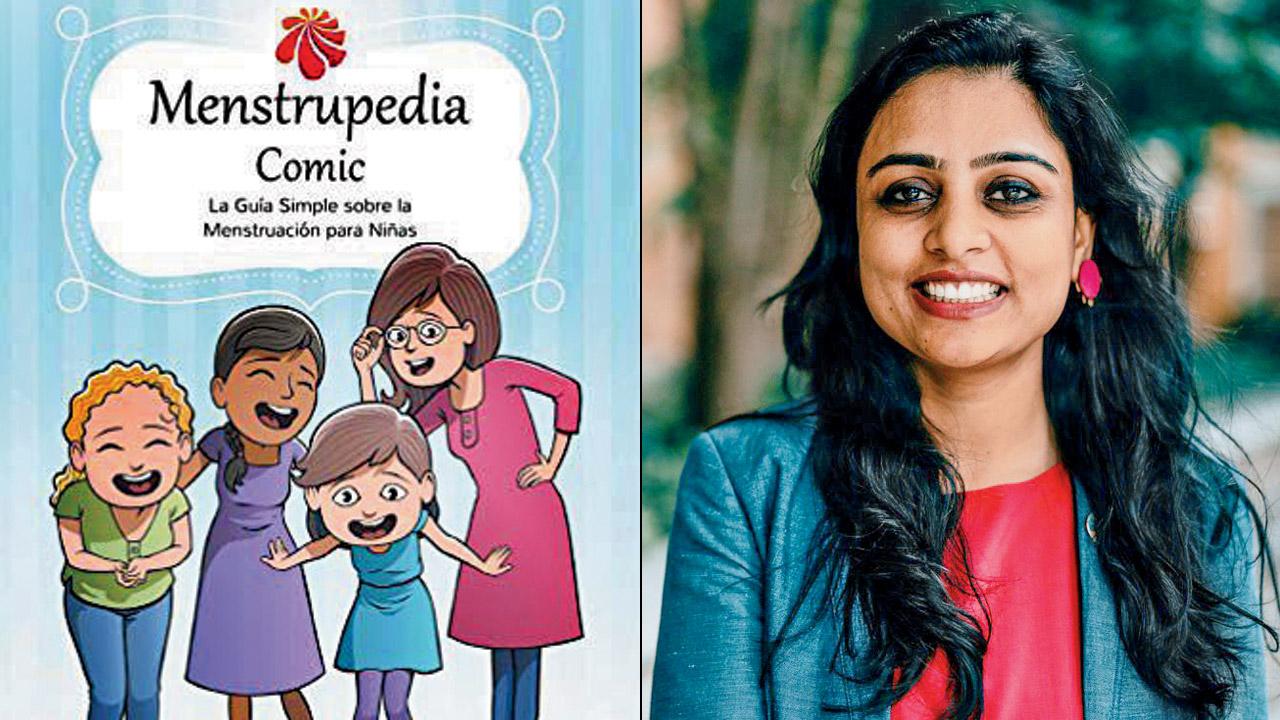 Aditi Gupta
Social startup Menstrupedia is doing something that should've been done a long time ago. In a country where taboos around menstruation are still widespread, founder Aditi Gupta who grew up in Jharkhand, thought of developing resources to educate young girls. "Menstrupedia is empowering every individual to talk about periods and helping to eradicate the taboo around it," says Gupta, whose organisation has tied up with schools, distributing comic books and animated videos, and conducting workshops. Almost 88 per cent of girls are unaware of periods when they first get it. Menstrupedia aims to resolve this problem by targeting an audience that is between nine and 14 years old. "I aim to collectively change the narrative of an entire generation so when they become mothers, they don't impose the same taboo on their daughters," adds Gupta.
www.menstrupedia.com
The handy toilet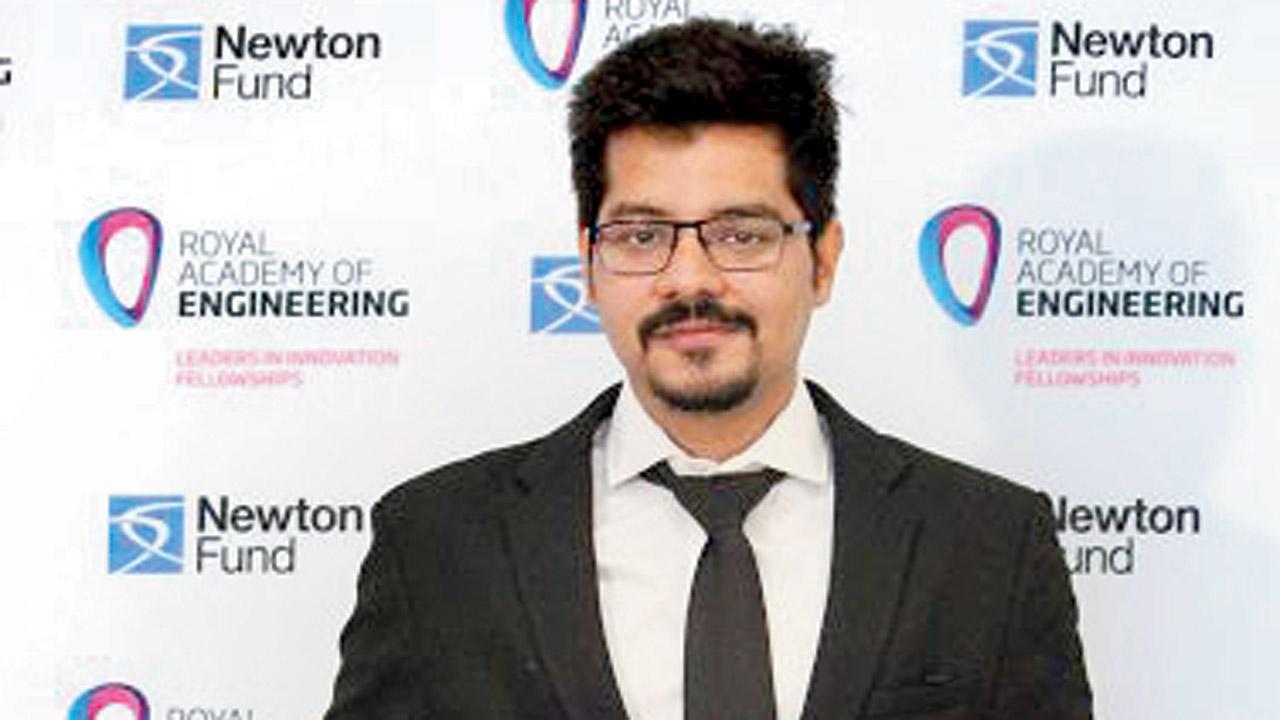 Siddhant Tawarawala
Ahmedabad-based startup Peeschute is offering disposable, unisex urine bags that you can carry around for desperate times. This bag is formed with a chemical agent that instantly turns your pee into a solid odour-less substance that you can dump at your own convenience. "I used to travel in sleeper coaches a lot. And during these long-distance travels I used to stay dehydrated because of the unavailability of a hygienic loo," Siddhant Tawarawala, founder and CEO of Peeschute tells us. His company has partnered with the Government of India and plans to install kiosks in different parts of the country that dispense these environment-friendly bags. These bags have also been made keeping people with disabilities in mind. "We're working towards the betterment of the society by providing improved sanitation facilities, while trying to be commercially profitable," adds Tawarawala.
www.peeschute.com
"Exciting news! Mid-day is now on WhatsApp Channels

Subscribe today by clicking the link and stay updated with the latest news!"
Click here!