Actor Kamal Haasan says his label of Western clothes made from Khadi is inspired by his father's love for Swadeshi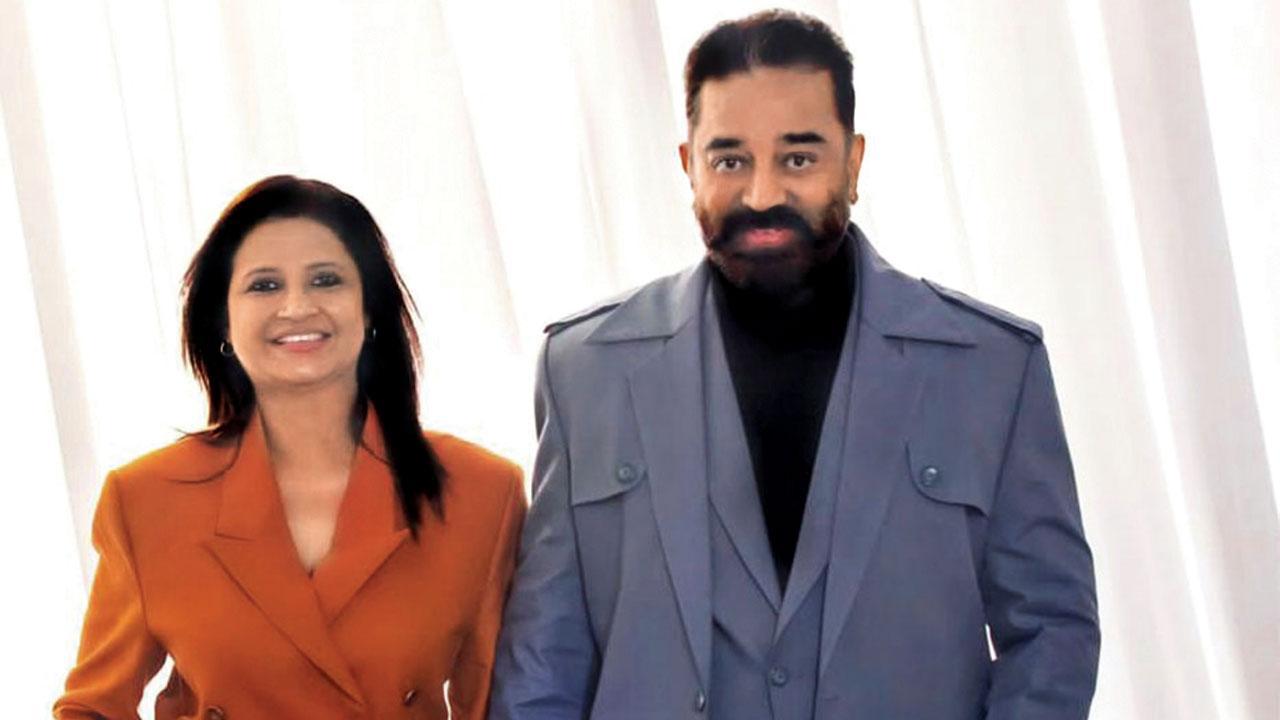 For Kamal Haasan and designer Amritha Ram, Bigg Boss became a learning curve to launch KHHK because that's where they went all out to experiment with his outfits
Kamal Haasan's earliest memories are of his father D Srinivasan wearing a crisp white shirt and lawyer's robe made of handspun khadi. "He [my father] was involved in India's freedom struggle with [Mahatma] Gandhiji, and I remember him selling all the foreign goods we owned at the time. That memory of him advocating Swadeshi has stayed with me," the veteran actor remembers. The 67-year-old decided to take the legacy forward by launching KH House of Khaddar, a clothing line in collaboration with designer Amritha Ram. The collection puts the spotlight on a weave with a deep socio-cultural context, but in a modern avatar. The website, which goes live this month, is also an effort to uplift and better the lives of the handloom weavers that his outfit is collaborating with.

The collection is inspired by period costumes but with a modern take
ADVERTISEMENT
Interestingly, Haasan's own sartorial statement is somewhat "retro". "For me, fashion is civil yet disobedient. I have a fascination for two-and-three piece costumes, and prefer the whole shebang... like the kind you see in Peaky Blinders. Think tweed, soft flannels, checks and textured  suits and scarves," he elaborates. Although the idea of the fashion label had been marinating for long, it's only after he met Ram on the sets of Bigg Boss Tamil in 2018 that the concept began to take shape. Ram, who has worked for Tamil and Telugu films, styled and designed costumes for the actor and is also working with Haasan once again in his upcoming Tamil film, Indian 2. "Bigg Boss became a learning curve [to launch] KHHK because that's where we went all out to experiment with his outfits. We kept it strictly Western, which is similar to what you will see in our collection," says Ram, about the label that has designs for both men and women. According to her, Haasan's keen understanding of fabric intricacy made working on the project a learning experience. "He doesn't approach the textile with preconceived notions. He first experiments, then approves and sometimes, gives his own spin to it," she says. Khadi being a fairly fluid fabric made her job easy. "I had to figure what I could do with it and couldn't do. Every fabric comes with certain limitations, but our job [as designers] is to present it as a limitless fabric. It's sustainable, and also absorbs dyes beautifully. We have used organic dyes and it has worked wonderfully."
The limitations of khadi, thinks Haasan, are actually its virtue. "There's a special mention on the label about how we derive the indigo, pink and other bright colours that we have used for the collection." They plan to, however, work on making the fabric a little more malleable.  Haasan, who cross-dressed for the 1997 film Chachi 420, says he took up the role not for the money, but to experience the full spectrum of fashion. "The original film was in Tamil and was called Avvai Shanmugi. I decided to give it a shot and I'm glad it worked well." It is said that Haasan would sit for five-hour-long make-up and prosthetic sessions. Experimenting is then clearly up Haasan's alley. And he hopes to continue this with KHHK. For the summer collection, he says, they want to incorporate pop colours like neons.
WHAT: KH House of Khaddar
WHERE: www.khhk.in
FOR: Rs 2,000 onwards