You loved them on screen, now get used to hearing them on your phone. Bollywood and television's darlings are turning voice actors, as fiction podcasts see bullish trend, making the business of listening fiercely competitive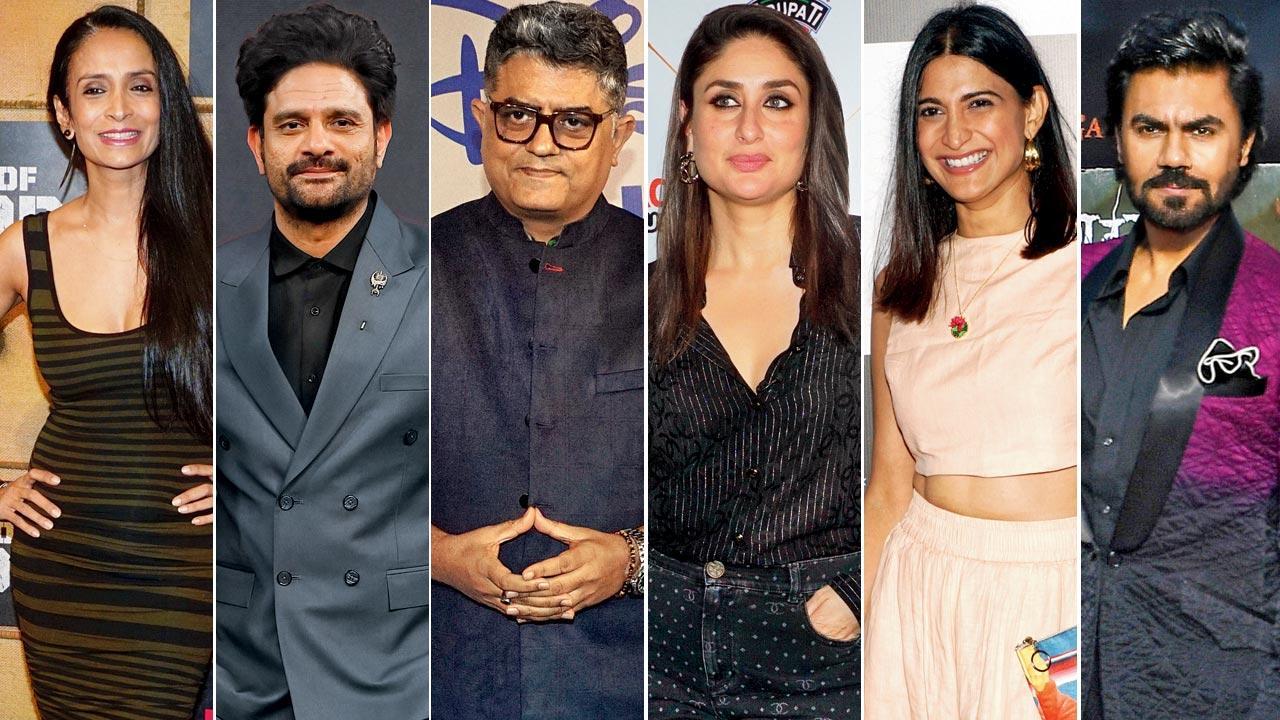 Suchitra Pillai, Jaideep Ahlawat, Gajraj Rao, Kareena Kapoor khan, Aahana Kumra and Gaurav Chopra
When audiobook giant Audible marked its entry into the country in November 2018, it did so in the most filmy-way possible—The bestselling non-fiction title, Mafia Queens of Mumbai: Stories of Women from the Ganglands, which it chose to lead with in its Indian audiobook roster, was recorded by actors Rajkummar Rao, Radhika Apte and Kalki Koechlin. It was, in a way, a sign of things to come.  
Five years on, audio platforms have started creating original fiction and podcast content keeping stars in mind.
ADVERTISEMENT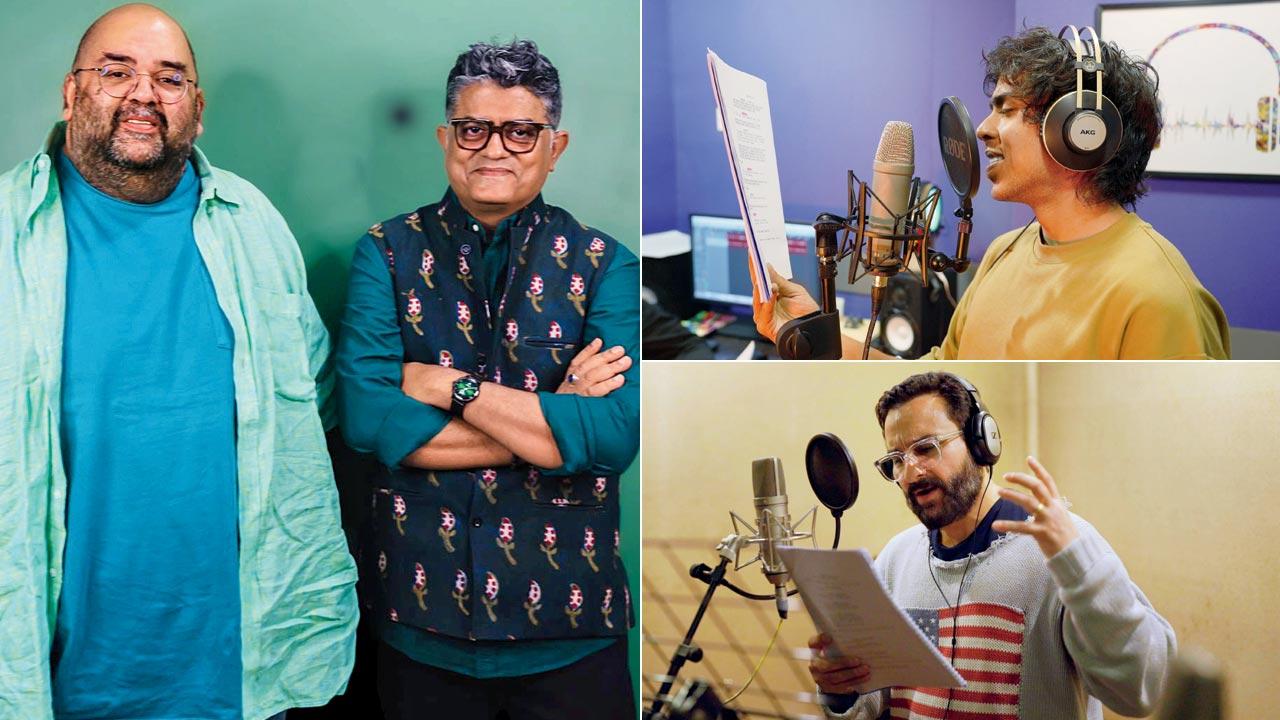 Actor Gajraj Rao decided to give podcasting a shot after Amit Doshi, Head, IVM Podcasts-Pratilipi, shared his vision for Chitthiyaan, a fiction anthology; BAFTA-nominated actor Adarsh Gourav recording for Desi Down Under, an Audible original coming-of-age series, also voiced by Prajakta Koli and Taaruk Raina; Marvel's Wastelanders: Star-Lord, which released in June, sees Saif Ali Khan make his audio debut as superhero Peter Quill
Since the beginning of this year, Audible has launched a robust slate of original fiction titles, helmed by some of the biggest names in the movie business. In February, the platform announced an association with Marvel Entertainment to bring a Hindi Audible series, Marvel's Wastelanders, with a star-studded cast that includes Saif Ali Khan, Kareena Kapoor Khan, Jaideep Ahlawat, Sharad Kelkar, Masaba Gupta, Prajakta Koli and Mithila Palkar. "Following this, we dropped Social Distancing, written by Chetan Bhagat and voiced by Neha Dhupia and Angad Bedi. Desi Down Under was another coming-of-age series voiced by Prajakta Koli, Taaruk Raina and Adarsh Gourav that explores cross-border storytelling," shares Karen Appathurai Wiggins, VP and Head of Content, APAC, Audible, in an email interview.
Some of the other popular titles from the last few years include Kaali Awaazein by Amitabh Bachchan, who incidentally started his career with the All India Radio; The Sandman: Act I in Hindi, voiced by Tabu, Vijay Varma, Manoj Bajpayee, Adarsh Gourav, Kubbra Sait, Sushant Divgikar, Tillotama Shome, and Neeraj Kabi; Baby Doll starring Richa Chadha and Jaideep Ahlawat; and Sasuraal Wonder Phool helmed by Sanya Malhotra and Varun Sharma.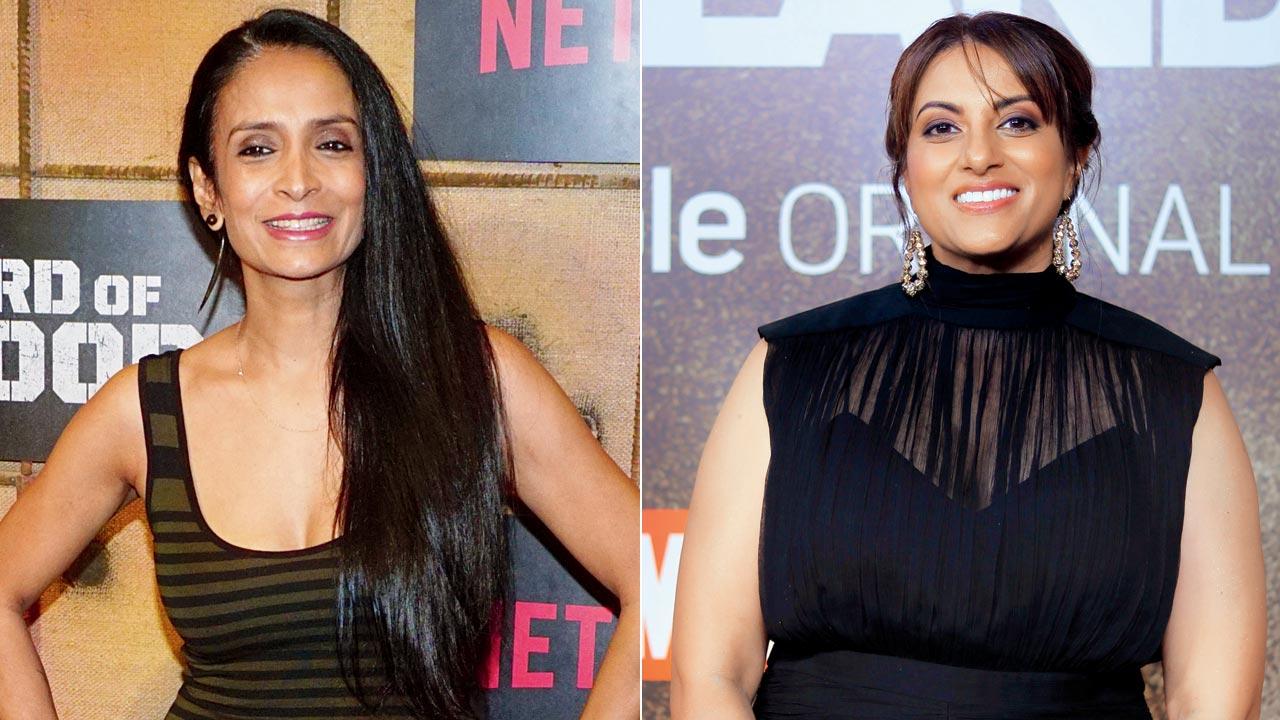 Suchitra Pillai and Karen Appathurai Wiggins
For an industry that's still nascent and growing, adding actors to the mix has been good for being heard. For instance, Wiggins explains that in bringing a global franchise such as Marvel in Hindi, and with a localised star cast, the goal was to reach wider audiences. "Since we wanted to bring these stories in Hindi, it became evident that we had to work with top-tier talent. Our aim was to ensure that the actors fully embody their respective characters and infuse their distinct personalities to bring these characters to life in a compelling way," she says.
 
Late last month, IVM Podcasts' announced its first-ever Hindi audio fiction anthology, Chitthiyaan, led by actor Gajraj Rao. Rao plays Prasad Joshi, who retires after serving in Indian Postal Services for 40 years. A box of undelivered letters that he receives from the post office, which coincides with his son's decision to switch careers, sets Joshi on a completely different path. "I've been an avid podcast listener for three to four years; my interest actually grew during the COVID-19 pandemic," shares the actor.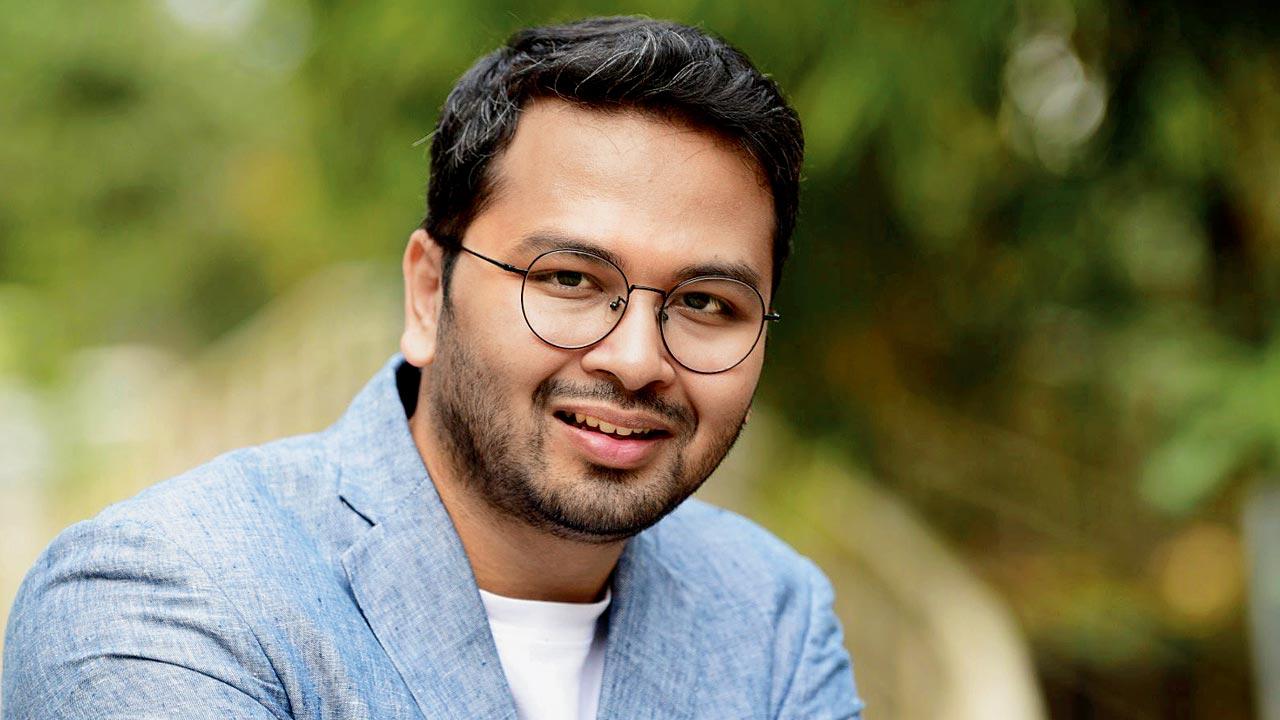 Rohan Nayak, co-founder, Pocket FM
Despite this, Rao admits being reluctant when approached for Chitthiyaan. "It was an entirely uncharted territory for me. It felt like stepping into a new realm," he says, Amit Doshi, Head, IVM Podcasts-Pratilipi and the show's director, Safura Ubaid, eased him into the process. "Their passion and enthusiasm were contagious, and I felt compelled to take the leap."
There were different challenges. "Podcasting and traditional filmmaking are distinct in several ways," says Rao. "In podcasting, the script takes centre-stage. The responsibility of conveying the narrative falls heavily on the words and sound design, as there are no visuals to rely upon. It's a medium that demands a deep appreciation for the art of storytelling through the auditory senses.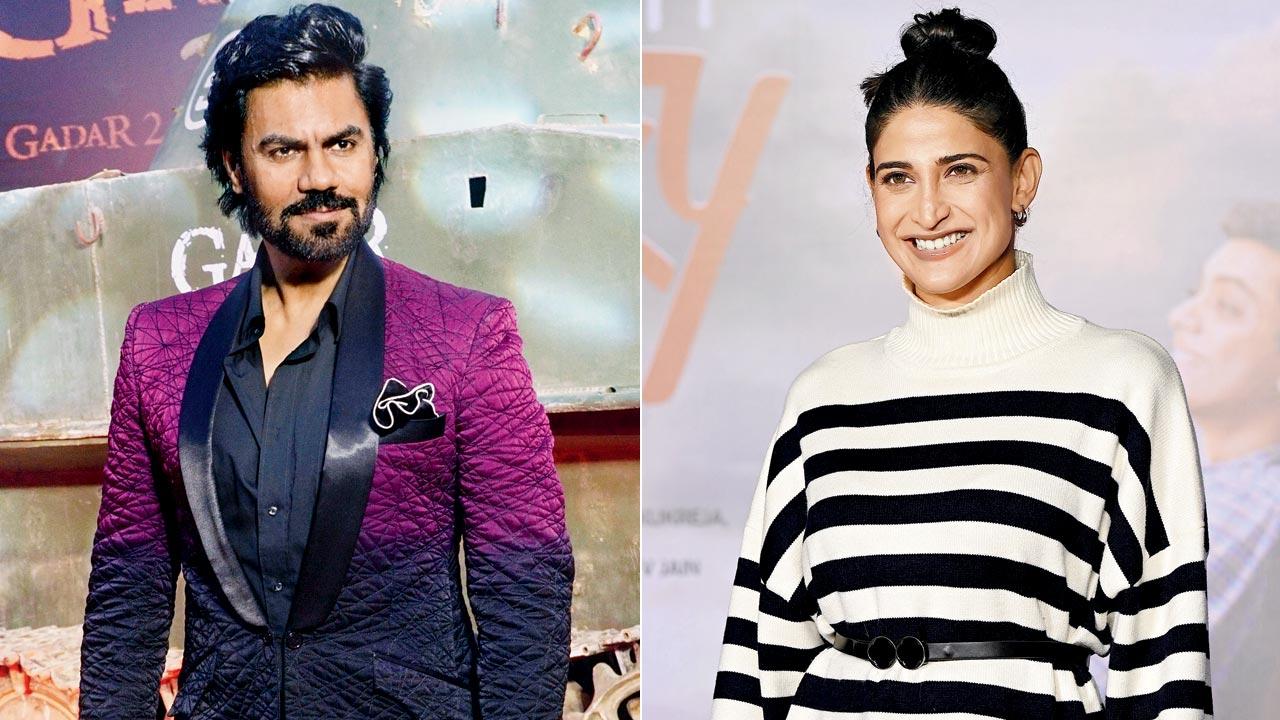 Gaurav Chopra, has been dubbing in Hindi for the Avengers character Thor, which helped him segue into the audio fiction space; (right) Aahana Kumra says that in lending one's voice for audio fiction, the focus shifts from obsessing about how you look on camera to how you sound on the microphone. Pics/Getty Images
"I came to realise the intricacies involved in maintaining the audience's engagement without visual aids. It's about finding that delicate balance between delivering a compelling story while ensuring that the content remains intellectually stimulating."
Doshi says IVM has always "believed in the power of audio fiction". If the podcasting network took this long it was because, "we were looking for the right project with the right script and the right cast. Everything came together beautifully for this project." An actor like Rao helming their fiction debut, Doshi says, has given them the much-needed boost. "Gajraj is phenomenal. His performance was incredible. Working with talent like that forced our entire team to raise the bar."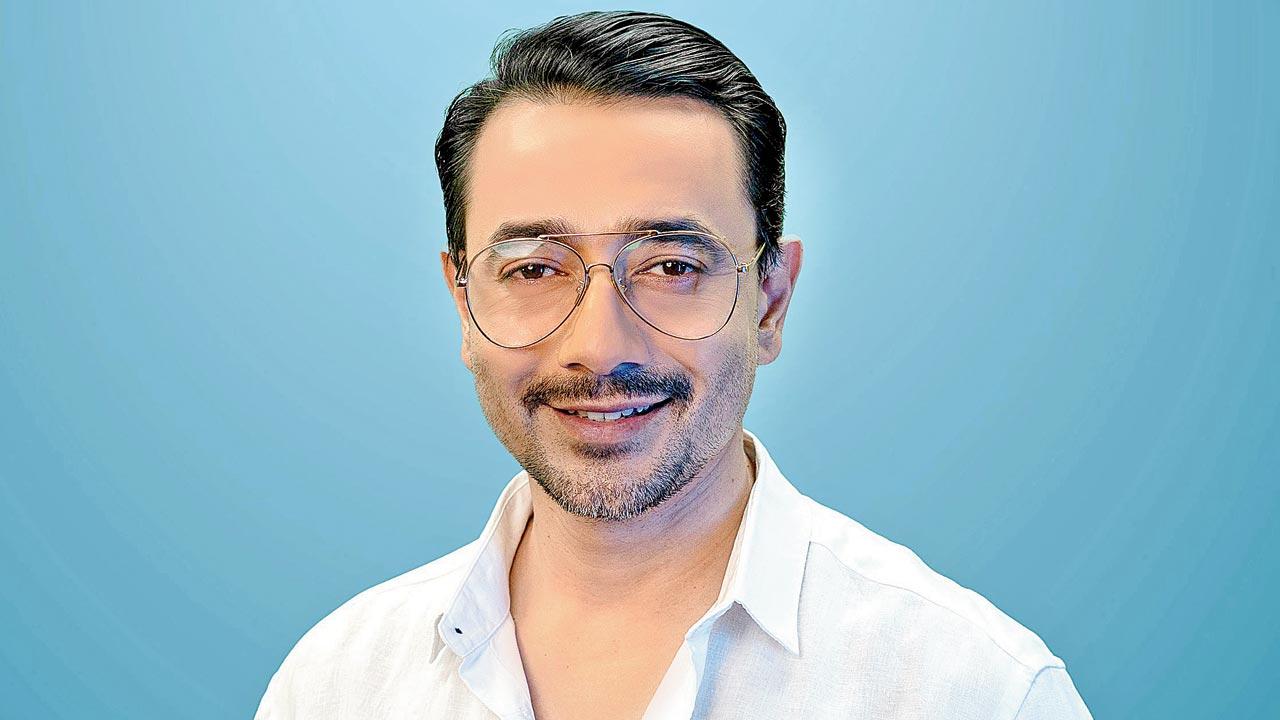 Mantra Mugdh, actor, director and producer
For actors Aahana Kumra and Gaurav Chopra, who've voiced Hindi thriller podcasts I Hear You (Spotify) and Murder (Storytel) respectively, it was curiosity about the medium that lured them. "It was quite overwhelming," confesses Kumra. "I had never acted in front of a mic. This is nothing like dubbing. But when I started, I genuinely started enjoying it." As an actor, Kumra says, good work is usually hard to come by. "Podcast fiction has allowed me to discover different opportunities." It also takes away from the obsession of how you look on camera. "For a change, I focused on how I sounded," she says. Chopra, who is the official Hindi voice for Thor (from the Avengers), says the opportunity came naturally because of his other audio work. "I tend to be a bit choosy about [audio] projects," he says over a phone call. "It's something I do on the side, but still an extension of what I do as an actor. I still need to act when I am trying to recreate something for the audio medium… say, a scene where I am jumping or lifting something heavy. Because the medium is growing, it's also interesting."
Actor, model, anchor Suchitra Pillai, who was part of the Audible Hindi Original Chillahat, a story about a tragically orphaned heiress, shares this sentiment: "Yes, I definitely see myself exploring the medium in the future." She recalls playing Sita in BBC Radio 4's The Ramayana (1994), a 14-part series. "To be able to emote, tell a story, and keep listeners glued to their headphones helps actors push their craft," she says, "and that's why it makes it more interesting. It's about getting things across just with your voice." With more people today turning to podcasting, she feels this is a good time for actors to experiment in the space. "For any artiste, especially an audio artiste, the only way is up right now."  
But podcasting is not everyone's cup of tea, feels actor-director Mantra Mugdh, who runs the production house MantraMugdh and has collaborated on several audio podcasts—he is also artistic director of Marvel's Wastelanders. While he has noticed previously sceptical actors taking to the medium, audio OTT requires a bit of unlearning and learning. "This is a blind man's television," he says, "Your voice paints pictures on the canvas of the listeners' minds. Most actors use multiple tools to convey their emotions, and the majority of those are related to the body. In audio dramas, all of these are useless. The eyes, the physique, the clothes, the style, the make-up—all go out of the window. All you have is your voice. And that's where the magic lies. Of course, it is an added advantage if you are a celebrity. People might visit your show following a star, but they will stay only if the story is gripping enough and the performances are honest."
 
While many believe that the audio market is currently saturated, Wiggins points to a FICCI-EY study, Audio OTT market size forecast in India FY 2021-2030, which "states that the market is expected to grow up to $1.1 billion in the next four years and up to $2.5 billion by the end of the financial year 2030".
"In 2022, we saw a 39 per cent increase in paid member listening hours for our service in India and exponential growth in our free tier," he says, "Given the popularity of our titles, we are bullish that this will continue. The recent success of our titles, such as Marvel's Wastelanders: Star-Lord, stands testament to this upward trajectory… We anticipate this to continue as people increasingly take to audio-first services for entertainment, relaxation."
Rohan Nayak, co-Founder of Pocket FM, a global audio series platform, references a survey conducted among 9,616 Internet users in India. "It unveiled some intriguing trends in audio content consumption preferences," he shares over email. "The dominant format turned out to be audio series, with 41 per cent of respondents indicating a preference for it. Music came in a close second at 29 per cent, while audiobooks and podcasts were favoured by 20 per cent and 10 per cent, respectively."
Rising screen fatigue, he says, has contributed to its popularity. "The audio series concept is in an experimental phase, and we anticipate a wave of innovations in the near future." At present, Pocket FM has more than 15 series that have garnered over 100 million plays, with another 15-20 series surpassing 50 million plays. Nayak says that instead of cherry-picking from the existing bundle of movie actors, who are also stellar voice artistes, Pocket FM has been looking at bringing new talent to the fore. "At the heart of our thriving audio series library is our vibrant creator community, which comprises both talented writers and voice actors," he says, "Our mission is clear: To identify, nurture, and elevate new artistes and writers, transforming them into audio celebrities in their own right."
Mugdh doesn't feel that actors are stealing jobs away from existing voice artistes. What, he feels, it will do is make the space more competitive and democratic. "Voice artistes are industry veterans, and visual actors will have to strive to bring out their 'sound' performance to find a way into the listeners' hearts through their ears, and carve out their place. Mind you, the voice industry has a massive following, and listeners are accustomed to a certain level of performance. If you fall short, be ready for criticism."
With inputs by Hiren Kotwani
"Exciting news! Mid-day is now on WhatsApp Channels

Subscribe today by clicking the link and stay updated with the latest news!"
Click here!