Stardust turns 50. Founding editor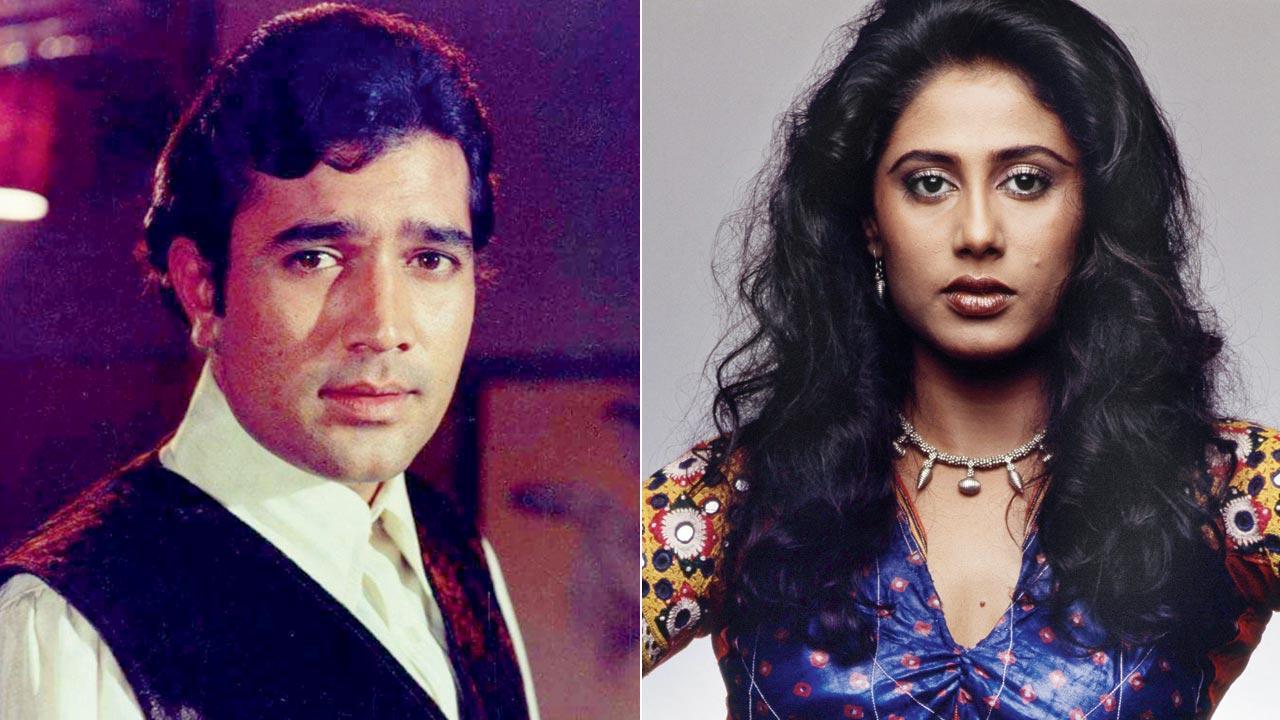 Rajesh Khanna and Smita Patil
Shobhaa De was all of 23, when she took up the reins of Stardust, the monthly film and gossip magazine, which launched in February 1971, literally with a bang. Its inaugural issue cheekily asked, "Is Rajesh Khanna secretly married?" sending the Hindi film industry in a tizzy. Turns out, this was the beginning of the magazine's tryst with scoops and scandals. "Stardust was a toofan, a hurricane... it was like nothing else in the market. The idea was to shake up the film industry and make readers sit up!" says De, the founding editor of the magazine, which just turned 50. During her 11-year stint with the publication, De went on to become one of the most intrepid editors, daring to push the envelope of film journalism, issue after issue.
Until before Stardust, De says, "there were only tame, goody-goody players on news-stands". "Film magazines ran sugar coated, PR stories about a star's pet Pomeranian or a dull photo shoot featuring star couples posing decorously next to plastic flowers," she remembers. Stardust, she says, smashed all the stereotypes, emerging as a powerful game changer—not just in the realm of movie fanzine journalism, but across the board. "It was witty, bold, irreverent and deliciously wicked. It went where no others wanted to go—scandals, affairs, exposes. What is showbiz without masala? Stardust presented a far more thrilling picture, without glossing over the gory bits. It was catering unashamedly to the voyeuristic interest that fans have in the private lives of their favourite screen idols. Nobody wants a recipe for chutney from a sizzling star. Give us the dirt! Spill the beans—that's human psychology," shares De of the reason for the "aggressive approach" adopted by the magazine.
Shobhaa De
De recalls the time when Raj Kapoor initiated a lawsuit against them. "We had filed a review of Satyam Shivam Sundaram [1978]—his magnum opus—and titled it Satyam Shivam Boredom." Court cases, of which they had their fair share, didn't pull the plug on their writing. They confronted them with a "bring it on" attitude. "Stardust did not depend on movie ads for revenue. We could afford to cock a snook at all the players—and thereby retain our independence." There were also the big shockers, like the cover story in August 1975, which screamed, "Will the Bachchan Marriage Survive Inspite of Zeenat?" "Every scoop had some amount of salaciousness built into it."
Most readers of Stardust will, however, remember the magazine for its easy-breezy writing style and catchy Hinglish. The colloquial lingo was born organically. "Essentially, it was street speak—what we call Bambaiya or tapori talk. It was a new, unbridled way of expression. At the time, readers said we used Hinglish because our English was weak. But, to play with language and manipulate it to create a fresh vocabulary requires risk, confidence and a certain mastery over words. Mighty dailies started to use Hinglish—political headlines sounded like Stardust cover stories! Our column, Neeta's Natter was constantly quoted." 
At one point, the magazine was so popular that even film stars, who loved and hated it in equal measure, didn't miss the opportunity of a feature. "Our approach was not just imaginative, but also innovative. We got top stars to pose for daring shots that had the potential to shatter their carefully constructed 'wholesome' image. But, they gamely went along with our out-of-the-box ideas because they realised the publicity value of those pioneering shoots. Even our gossip pages carried exclusive shots of stars partying—these pictures were the forerunners of the paparazzi culture that followed," says De, who after Stardust, went on to launch Society and subsequently, Celebrity.  
Having the "gutsy" Nari Hira as publisher to back their product, says De, helped take Stardust to new heights. "His tabloid style formula totally transformed film journalism. Nothing was sacred. Nobody was spared. We derived our spunk and daring from the boss. He backed all our stories robustly, even when it came to nasty and expensive court cases. He went where rivals feared to enter, and taught his team to swim with the sharks."
De's top 5 picks
My daughter is not a saint
December 1980
This was the quote we ran on the cover after interviewing Smita Patil's wonderful, outspoken mother. Patil was a personal favourite of mine—I knew her quite well, and admired her talent, beauty and transparent nature.
I have no regrets about my wild past
November 1972  
Here was an unconventional superhero like Vinod Khanna, unafraid to say it like it is. He was a good friend of Stardust, and got featured several times. We gave him the 'Sexy Sanyasi' tag when he joined the Rajneesh Ashram in Oregon and walked away from Bollywood.
Is Rajesh Khanna secretly married?
February 1971
The cover image was notably ghastly! But the issue sold out! We doubled our print run from the next issue. The "scoop" was personally given to Nari Hira by Rajesh Khanna's then girlfriend Anju Mahendru's mother. It was Stardust that had dubbed him, "The Phenomenon". Khanna still retains that title according to me. The madness around him has not been matched by any other star, the Khans included.
The Loves of Dharmendra
January 1972
Stardust had given him the 'Garam Dharam' tag which he lived up to. The story detailed his many liaisons, and he didn't have a problem with the reportage.
I won't capitalise on my body!
August 1974
This was declared by Katy Mirza, the lovely Parsi girl from Mumbai who went to London and became a Playboy Bunny. It was a candid story and she spoke freely about body-image at a time when nobody discussed such terms.