Charpoy-inspired bed, Kantha-work spacesuit and mustard seeds pillow. A Lucknow designer looks to India for inspiration to create elements for a house perfect for Mars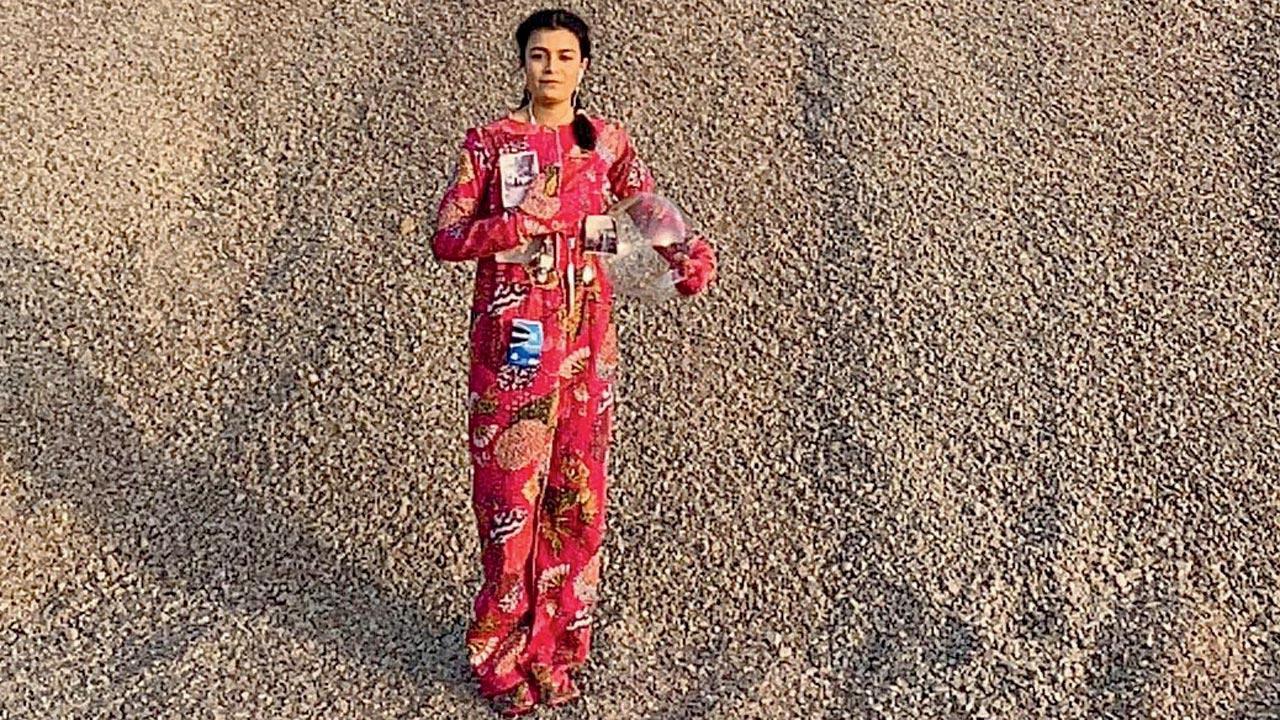 Astro Anurita on Mars, an alter-ego created by spacewear designer Anurita Chandola from Lucknow who dresses herself in a bright pink Kantha work spacesuit that can transform into a sleeping bag. Chandola has designed fabrics and textiles for the UK-based project, Building A Martian House. She got herself shot for this photograph at a construction site in Lucknow, the heap behind her mirroring the gravel-covered surface of Mars. Pic/Alina Hasan
Lucknow resident Anurita Chandola says that she has always harboured an inexplicable curiosity about space and all things celestial. Taking after her brother, who watched movies inspired by the cosmos, Chandola remembers spending hours dreaming about a world beyond. "I just don't know how and why...," she says to us over a call from London.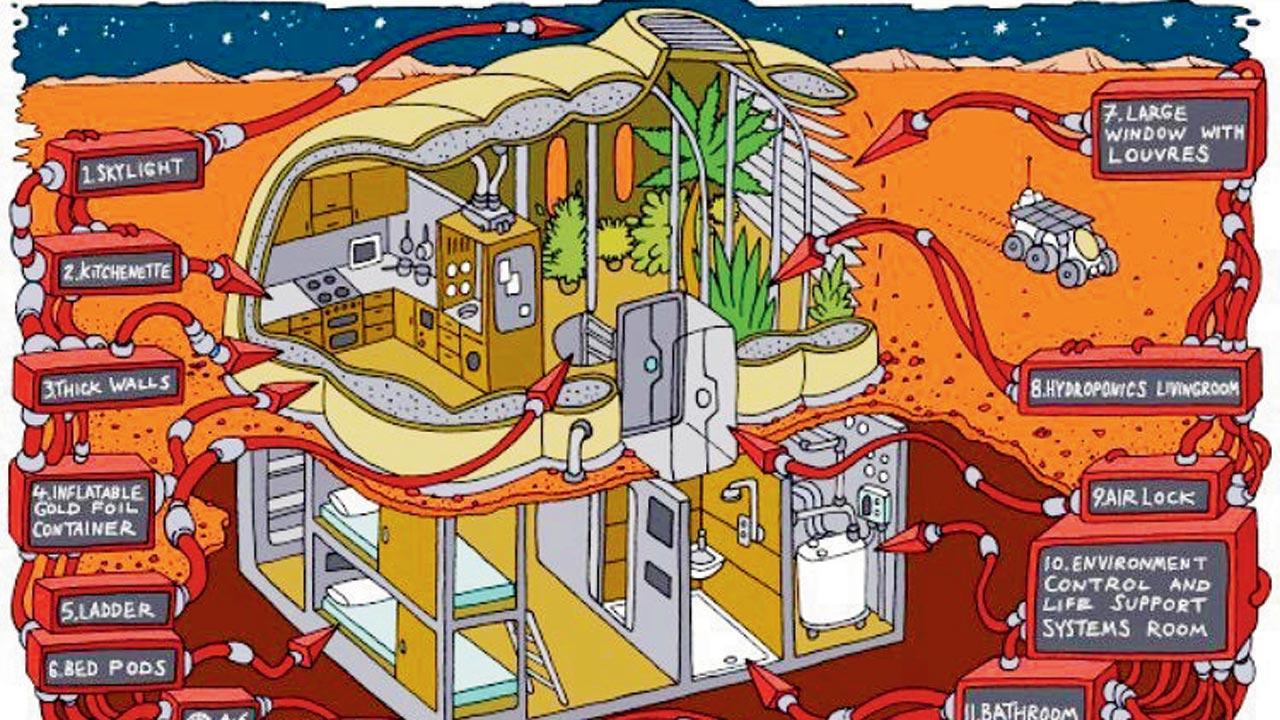 Building A Martian House is a public art project that involves designing a prototype of a house that's Mars-friendly. It can withstand extreme climatic conditions, atmospheric pressure and decreased gravitational pull. The house has an upper inflatable floor, which can reflect radiation and a lower floor, which will sit underground and consist of two bedroom pods. It is solar-powered, can grow its own food and has a toilet customised for the red planet. Illustration/Building A Martian House
The day dreaming has paid off. Chandola, 30, is on a team in Southwest England that's working on a unique project to create a home that's perfect for living on planet Mars. She has created clothes and fabrics that can make it to the Martian pad.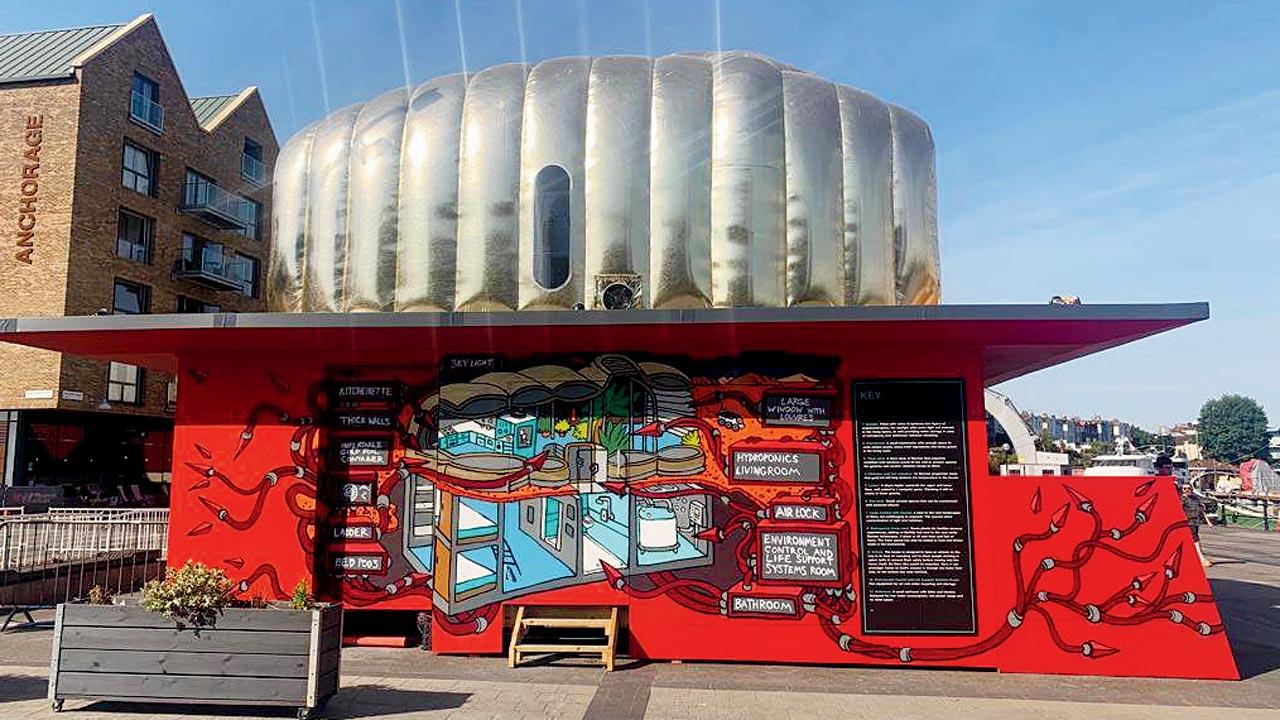 A side view of the Martian house at Bristol. The double-storey prototype is an art project, Building a Martian House, led by artists Ella Good and Nicki Kent and designed by Hugh Broughton Architects and Pearce+. Pic/Luke O'Donovan
Building a Martian House is a public art project that involves conceiving, designing and creating the prototype of a home for Mars. The project, which was open for public viewing between August and mid-October, is led and conceived by artists Ella Good and Nicki Kent, and designed by  Hugh Broughton Architects and Pearce+. Stationed currently in Bristol, the prototype is presented in partnership with M Shed and has received funding from The Edward Marshall Trust. 
"The idea isn't to move to Mars, or have it ready as plan B. The house is more about conceiving a hopeful future on Mars and how we can mirror sustainable living that's possible on Earth, there," she explains.
A single way journey to the planet would take seven months, so you cannot carry a lot of weight or order something you have forgotten to pack. "Which means that everything you carry must be well thought out, reusable, recyclable, minimal waste-producing."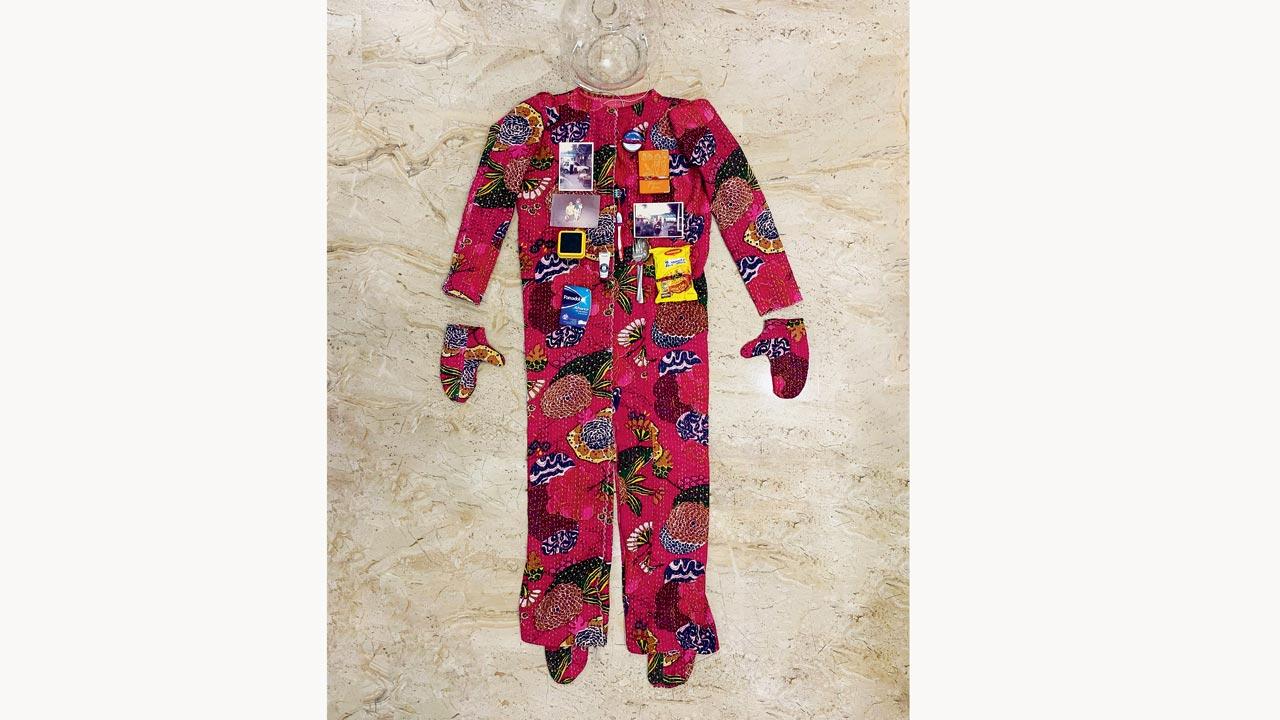 Lucknow girl and spacewear designer Anurita Chandola has designed this pink Kantha work spacesuit, for her alter-ego Astro Anurita, from a bed sheet her mother gifted. The multi-functional space suit turns into a sleeping bag to take a nap. It has pinned on it things dear to Chandola, photos of her family, a packet of her favourite instant noodles and bare necessities for space travel
On their website, Ella and Nicki, write that the, "Martian house is designed to protect the people that live in it", since Mars has both, a thin atmosphere and high levels of radiation. According to the design, the house sits partly above the surface, with an inflatable golden-hued upper floor, and the lower level designed to sit underground. The lower floor can be in the lava tubes that are already on Mars. It can be prefabricated on Earth, re-using life support systems from the rocket, and dropped into the ground on arrival. It contains a special Environment Control and Life Support System room that can keep humans alive on Mars. The upper floor will travel to the planet, packed flat and can be inflated on landing. This will make it as light and small as possible. The walls would be filled with the Martian soil [regolith] on arrival because it's best to use local, readily available materials. This soil can be solidified using a bacteria that has been tested in the Sahara desert where it helps solidify sand. Our prototype uses air, instead of regolith, so that we can reuse it, the designers have said.
 
The top level has a big window for people to enjoy a view of the unique landscape of the planet. Here, artist Katy Connor has created a hydroponic plant living room where plants grow without soil and can be used to make food. The underground level will come in handy during solar storms when the risk of radiation is higher.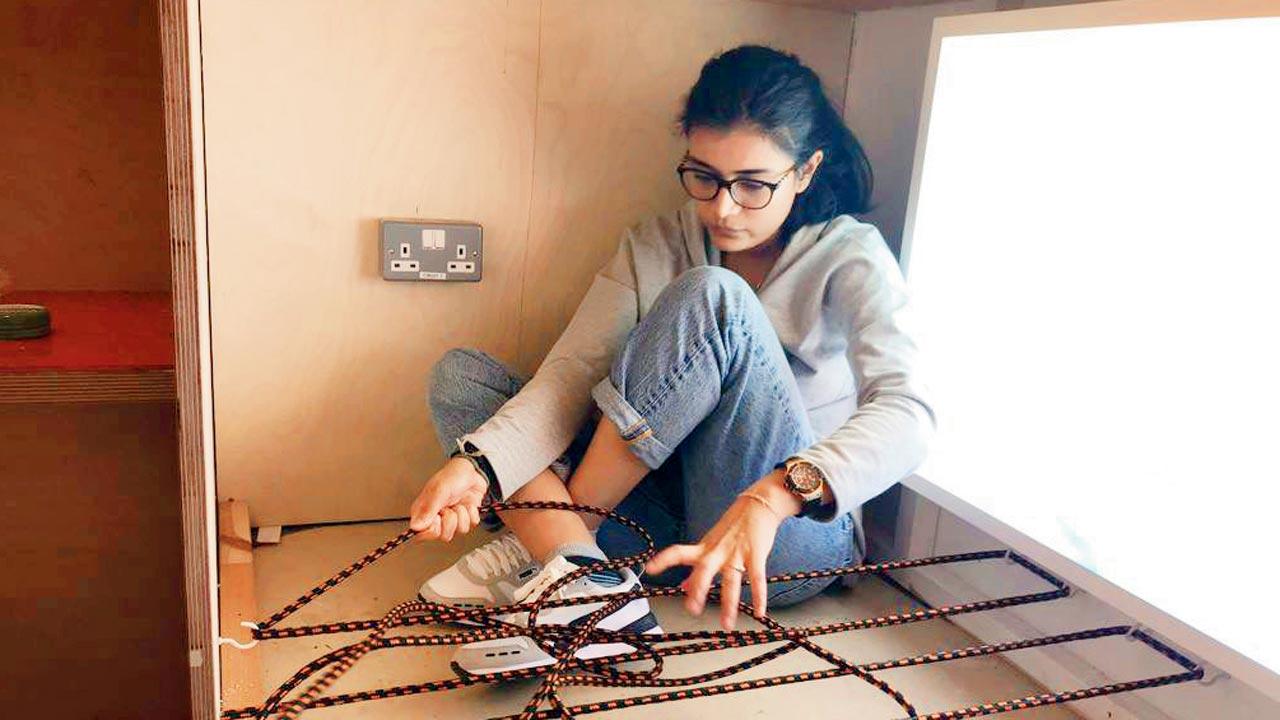 Born to parents who hail from Uttarakhand, Chandola says that like other pahadi families, they learnt sustainable and resourceful living early. As fate would have it, she moved to the UK in January 2018, a month after she was married. Having previously worked as a designer with firms in India and England, she enrolled herself at the Royal College of Arts for a graduate diploma in fashion textile. "I think I was extremely lucky to get in," she says. It was here that she made the shift in focus to researching clothes that can be worn in outer space, work well in microgravity situations, which otherwise make objects and people appear weightless. 
From this research was born the special spacesuit that can be worn on Mars, where the gravitational pull is one-third of Earth's gravity. "The drape and fall that we achieve on Earth when we tailor a beautiful skirt or dress, isn't possible on Mars because of decreased gravitational pull. So, I had to create clothes that could hold their shape and structure."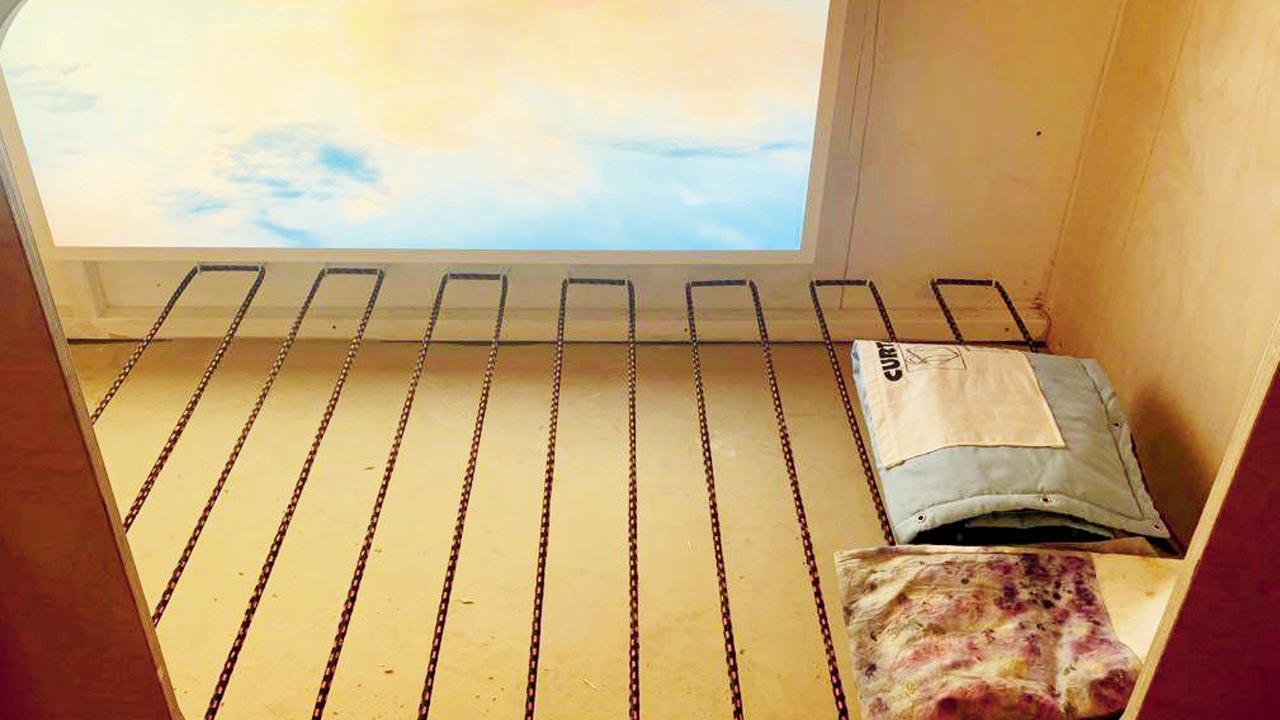 She says that research on the project included dipping into Barbara Brownie's work, who in her book, Spacewear: Weightlessness and the Final Frontier of Fashion, talks about customisable spacesuits for the future. Shape-changing clothes are one of her other innovations. "You cannot carry 10 different outfits to the planet and add to the luggage weight. "More weight means more fuel," Chandola says, "but my shape-changing kinetic clothes can alter according to the pulse rate. It means different garments can be created from the same piece." Chandola projects into the future when she says that spacesuits are the next big bespoke couture trend with space travel becoming a possibility. "I have made those with extra cushioning inside, so that they are safe for the rocket. They can also be converted into sleeping bags, which the astronauts use to sleep in. The point was to create things that are multi-functional."
Interestingly, several of the ideas carry an India stamp. It's a way for travellers not to miss home, she reasons. Her space alter-ego, Astro Anurita, dresses in a customised bright pink spacesuit with Kantha work. "I made it from a blanket my mother gave me." The multi-functional space suit turns into a sleeping bag to take a nap. It has pinned on it things dear to Chandola, photos of her family, a packet of her favourite instant noodles Maggie, a solar lamp and pen. Fabrics for the bedding have been bundle-dyed using flowers, berries, food waste like onion and avocado peels, coffee waste and used tea bags. The pillow is stuffed with mustard seeds like the ones used for newborns in India so that the shape of their head is maintained.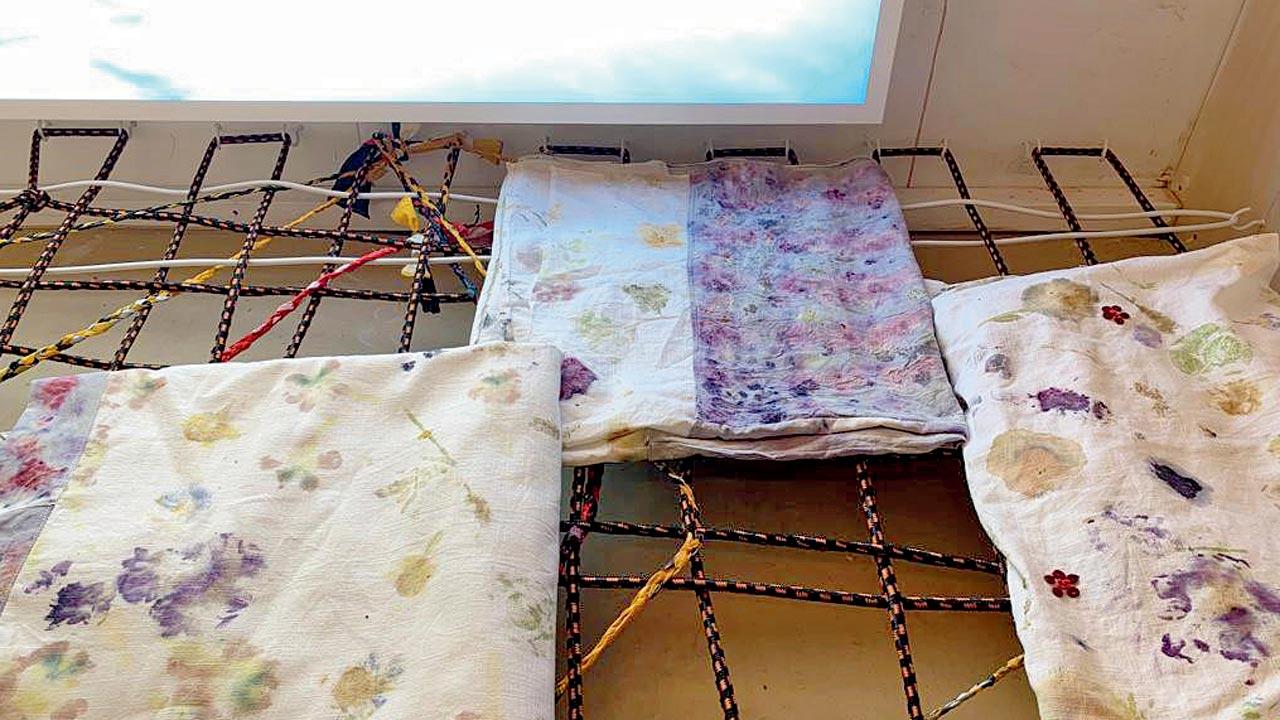 Bedding for the house has been designed by Chandola, inspired from the Indian charpoy. Material from a used parachute of an astronaut has been weaved together to make the charpoy bed. Mustard seeds are stuffed inside the pillow, generally used for newborns in India to help maintain their head-shape. The fabric is naturally dyed with flowers and food waste generated by the house 
The bed is inspired by the Indian charpoy design. "When it came to deciding on a mattress, we concluded that foam would be heavy, expensive and not durable. I thought of the coconut coir bed my parents have used and is still going strong. Ultimately, we decided to use the charpoy weaving method to create a bed from braided strips of material recycled from a parachute. When the astronaut uses a parachute, instead of discarding it, s/he can use the material to weave a bed."
The top inflatable level of the home is set to tour the world ,while the lower level, which consists of the bedrooms and the Martian toilet that uses minimal water, will be handed out to a family that is in need of extra space."