Rahul Mehrotra, who looks back at his 30-year practice in this city for a new book, discusses why embracing Mumbai always reaps rich rewards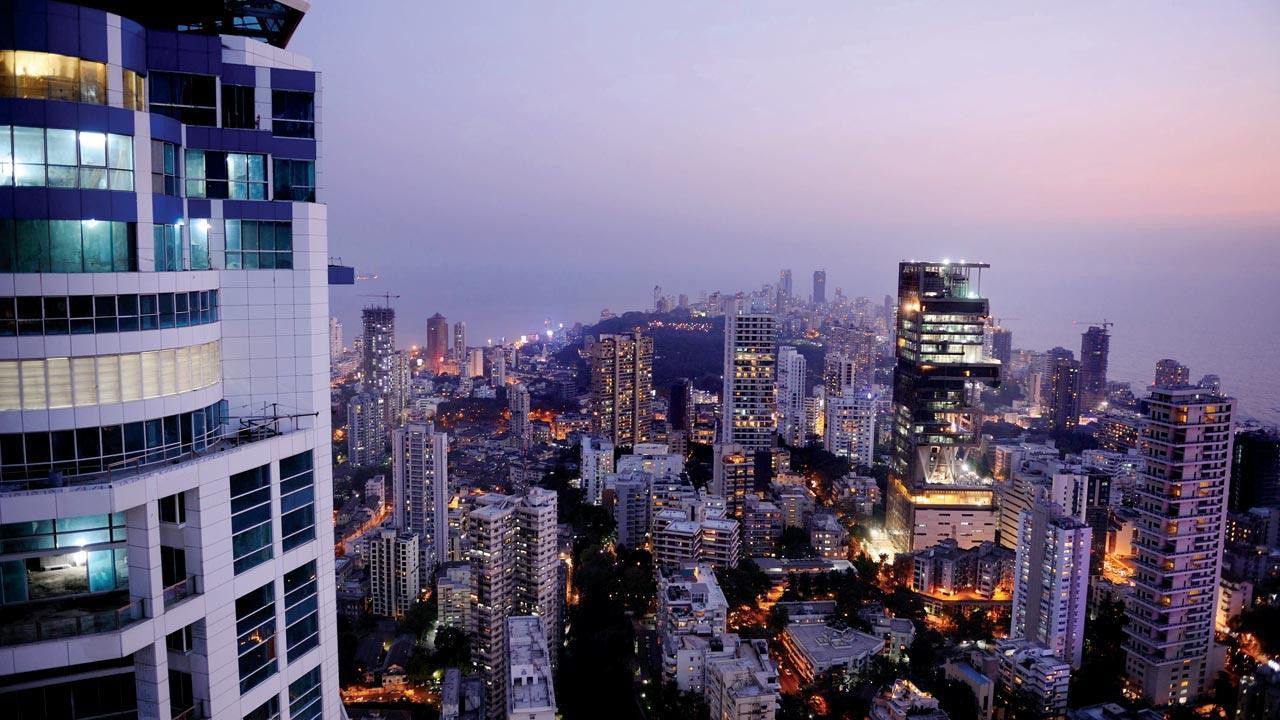 Privatisation has an impact on architecture and design. Mehrotra says that close to 85 per cent of the fabric of a city is housing, but we no longer focus on it. Pic/Getty Images
For someone who has engaged with Mumbai and its built environment for three decades, the pandemic has been a dampener. Recurring COVID-19 waves, harsh lockdowns, and an accident have kept architect, urbanist and educator Rahul Mehrotra, currently in the US, away from his home city for a while. But, the conversations around the city have never really stopped, assures Mehrotra, who is Chair of the Department of Urban Planning and Design, John T Dunlop Professor in Housing and Urbanization, Harvard University Graduate School of Design.
Mehrotra, who started his practice in the city in 1990 with the establishment of RMA Architects, is out with a new book, Working in Mumbai (CEPT University Press), which weaves a narrative to connect his multiple engagements in architectural practice, including teaching, research, writing, documenting and exhibiting. It's not a monograph, he writes quite early on in the book, "rather it's a reflection on 30 years of practice".
ADVERTISEMENT
The third and most recent intervention by RMA Architects at the Children's Museum (2018), Chhatrapati Shivaji Maharaj Vastu Sangrahalaya, is conceived as a lightweight pavilion of steel and glass, set in a grove of large, old trees, including a rare baobab tree. Pic/Pradeep Dhivar
Close on the heels of releasing another book this year, The Kinetic City and Other Essays, and a retrospective show at the Max Mueller Bhavan, Mumbai, from October 27 to December 31, Mehrotra speaks with mid-day over a Zoom call, about Mumbai and why it's a city that needs to be dealt 
with generously.
Edited excerpts from the interview.
When you established your studio in Mumbai, in 1990, did you have a certain kind of vision for the city?
No, I did not, but I prepared myself to work in the city in a way that allowed me to distill and curate the kind of issues I wanted to engage with. It's important to clarify that the idea of a vision implies that you know exactly where you are going, versus being equipped to take a path that might in a way equip you over time to form a vision. Of course, now, with all the experience I have accumulated, I feel more empowered, more motivated to try and engage in a discussion about our vision for the city.
However, in retrospect, I see how I had actually studied the city very intensely, both as an undergraduate, at CEPT University, Ahmedabad, where I looked at the architecture of Bombay, and later, at Harvard University as a postgraduate where my thesis was also on Mumbai. I was trying to read and understand the city, its character, its planning processes, and the patterns that made the place unique.

Rahul Mehrotra
Privatisation has had a direct influence on architecture, which has become more indulgent. But one could, however, argue that a country like ours, home to some of the finest architectural marvels of the world, has in a way, always been ostentatious. What's the difference now?
Historically, the ostentation [in our cities] was very well calibrated. Eighty five per cent of the fabric of cities is and has always been housing—often just background architecture. But we don't pay attention to that any longer. Under neo-liberal regimes, every building is trying its own acrobatics to gain attention and leverage value. And architects desperately twist and turn buildings to gain attention. Thus, most cities don't have a sense of coherence that more traditional settlements displayed, nor is adequate attention paid to the public realm.
What's happening in India right now, especially in the last 20 years, is that the built environment and especially homes have become outlets for ostentation. Now people in India flaunt their wealth and most often on the exterior. Architecture has a big role to play in how this opulence is calibrated. And by extension design and urban planning [also] has a part in the way we make a robust urban fabric for our cities, where we focus on housing, leaving moments of opulence to common infrastructure. It's like punctuation in a sentence; if you only have exclamation marks and full stops, you can't make a sentence. The city needs to get punctuated carefully with key buildings, which can serve as outlets for ostentation for society as a whole. And good urban design is precisely how coherent and carefully punctuated urban form is made. Just like constructing a good sentence.
 
One can see this in the changing nature of our built environment, which is making the disparity between the rich and poor starker.
Societies, in cities like Mumbai, and even India generally, have treated the poor very badly, and the urban poor, even worse. The commodification of land, and beyond our own means is mind-boggling. The rich own more land and apartments than they possibly need.  Speaking [about this] in planning terms, it is a matter of land, supply and demand. If there is not enough supply, the land values go up, which means the rich can accumulate more. Ideas like New Bombay, which was proposed in the 1960s and '70s, were all about opening up serviced land, which would be more affordable. For various reasons that wasn't done, because I think it suited the nexus of politicians and developers to keep land in short supply. The problem in Mumbai is a simple one. It's not difficult to imagine how one can open up more land, but there's not enough political will to do that.
 
In the book, you say, "If you deal with a city generously, it has greater generosity to return". Do you think we have shown the city the generosity it deserves?
Absolutely not. But my use of the word generosity was two-fold. One is the way you are implying it, which is that we as a society have not been generous to the city and acknowledged what it has offered us. We are not interested in investing in it, we have only been extracting from it. Mumbai has become a "golden goose" for politicians, developers and the society as a whole. But I also meant generosity in a less tangible way, which is that when you engage with or embrace the city, it gives us in return, whether intellectual nourishment through the challenges posed, the warmth of the people or its potential to facilitate our aspirations—I am grateful for what Mumbai has given me.
"Exciting news! Mid-day is now on WhatsApp Channels

Subscribe today by clicking the link and stay updated with the latest news!"
Click here!