In a new book, director Anup Singh brings the late actor to life, with vignettes of how the gifted star brought to screen his unique presence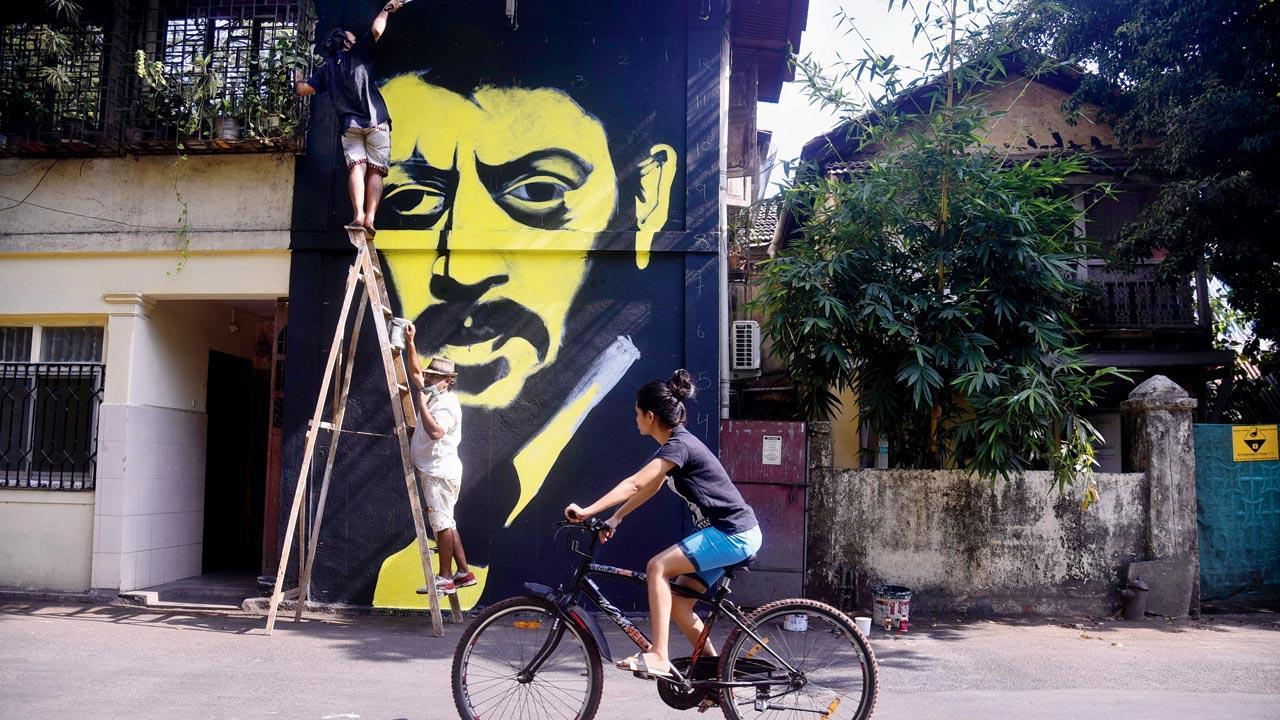 Artists from The Bollywood Art Project work on a mural of Irrfan Khan at Waroda Road in Bandra in a file photo from 2020. Pic/Pradeep Dhivar
The strange thing is that I never really thought I would be writing a book about Irrfan," director Anup Singh tells us during a telephonic interview. "But when someone close to you passes away, you are haunted by the memories, and painful ones at that." 
Singh is speaking of actor Irrfan Khan, who passed away in April 2020, after having struggled with a neuroendocrine tumour for three years. Cherished in India and internationally for his calm yet powerful performances in The Namesake, Piku, Paan Singh Tomaar and Lunch Box, he was an actor for all generations. When he died, many including his fans felt a personal loss.
ADVERTISEMENT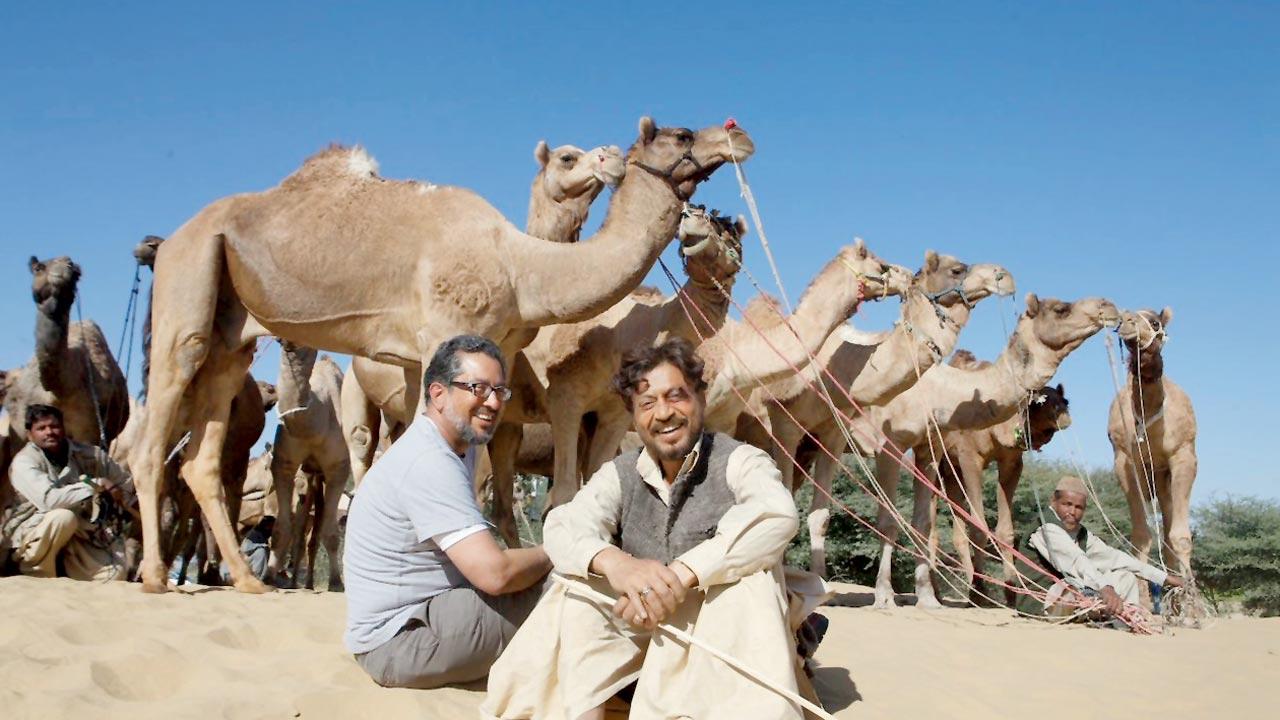 Singh remembers in his book how memories of Irrfan kept cropping up after he passed on. He writes, "And I want this torrent of memories to stop. Yet I am relieved when they don't. The horror in his eyes during the shoot of Qissa: The Tale of a Lonely Ghost [2014], our first film together, when I spring a scene on him in which he has to dance. During the shoot of The Song of Scorpions [2017], our second film together, he holds up a scorpion by its tail and caresses its head. At the film's premiere at Locarno, hesitant but, finally, with a cigarette in his mouth, he joins me and Golshifteh Farahani, the Iranian actor and the female protagonist of the film, in the blue, storm-rippled Lake Como"
Singh, who first met the actor in the '90s, and has worked with him in Qissa (2013) and Songs of Scorpions (2017), found a friend in Khan. "It's his curiosity that led him along, as a man and actor," says Singh, who is the author of Irrfan, Dialogues With The Wind (Copper Coin), a book he says he wrote to honour his friend, and remember him some more. 
Excerpts from the interview.
How did the book become an idea you didn't give up on?
Irrfan had passed away, and the days kept passing, with a storm of memories. This was painful. I wanted to not remember, and silence it all. Let's say, I was going for a walk, and there was a cloud in the sky, and its tail was moving away from it. I would feel that if Irrfan saw this, he would embody it in his body. If I went for a drive, and there was a gentle curve in the road, I would feel that Irrfan would appreciate it. We were going to work on a movie that was about dance, and I used to feel that may be Irrfan would use this curve in his body when we spoke about dance. I was unable to get over and past him.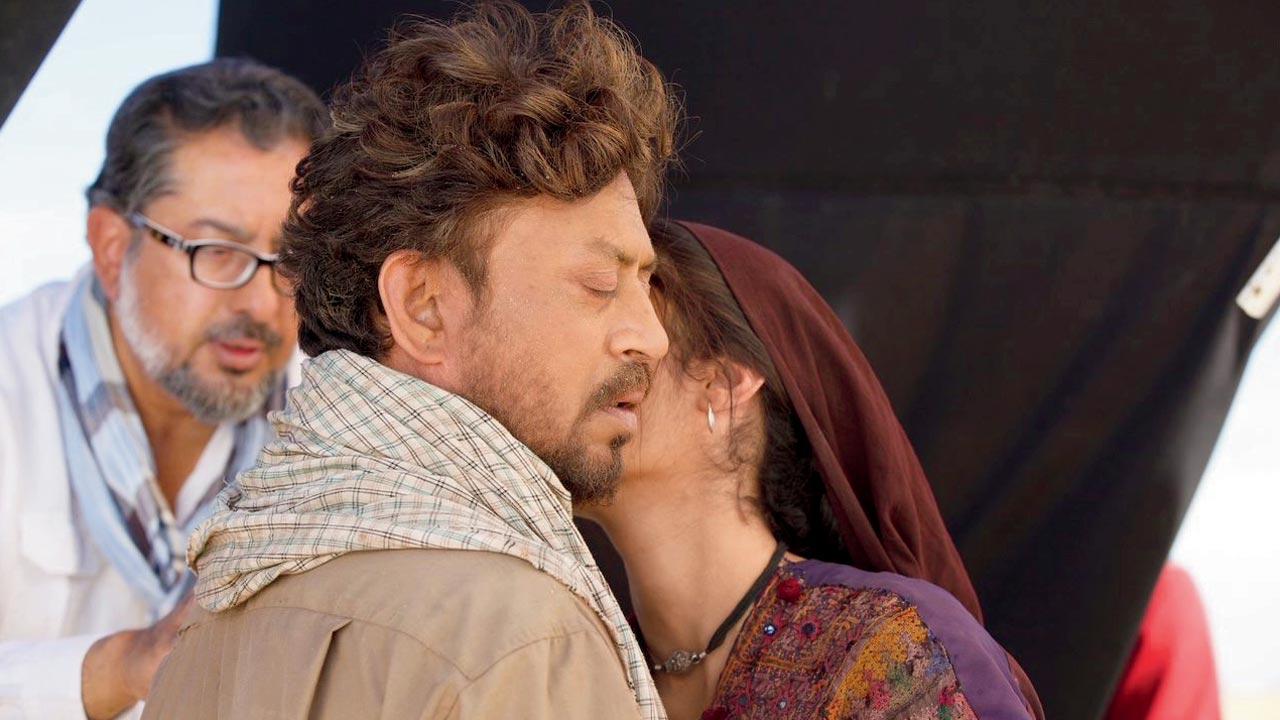 That's a lovely way to direct someone.It was in the 1990s, when I first met him, and we were doing something for television. I was in front of the front of the camera, working out a movement I wanted him to do. And I was humming. Then suddenly, I heard someone singing. It was Irrfan, watching me. When he did the shot, he was still singing the melody. He then told me, "Anup saab, now every time we work together, you have to give me a melody." That was how we connected for the first time as actor-director.
This was a running thread, and I realised that I couldn't run away from my memories. He was appearing [before me] all the time, there was no escape. Perhaps, there was a reason for this. Maybe he was saying that I had left something incomplete. So first, I wrote down the dance movie we were supposed to work on. As I did that, there was a calm that came over me. While I was writing the script, I kept a notebook, and whenever a memory came to me, I jotted it. I also used to sometimes share this on social media. On reading this, one of my friends called me and said, "My suggestion to you is, write more, remember more."
As an actor, and man, he found a place in both the discerning or the aloof movie watcher's heart. How did that happen, you think?
He had an immense curiosity about everything. For example, if he saw a pebble, he would study it for hours, and hypothesize as to what gave the pebble its colour, where had it travelled to take on the shape it had now, and how many other hands had held it. What went with that was also an insecurity—his acting was full of pauses and hesitation, and that is something we all related to without understanding it, really. All this translated on to screen, and he became a part of us.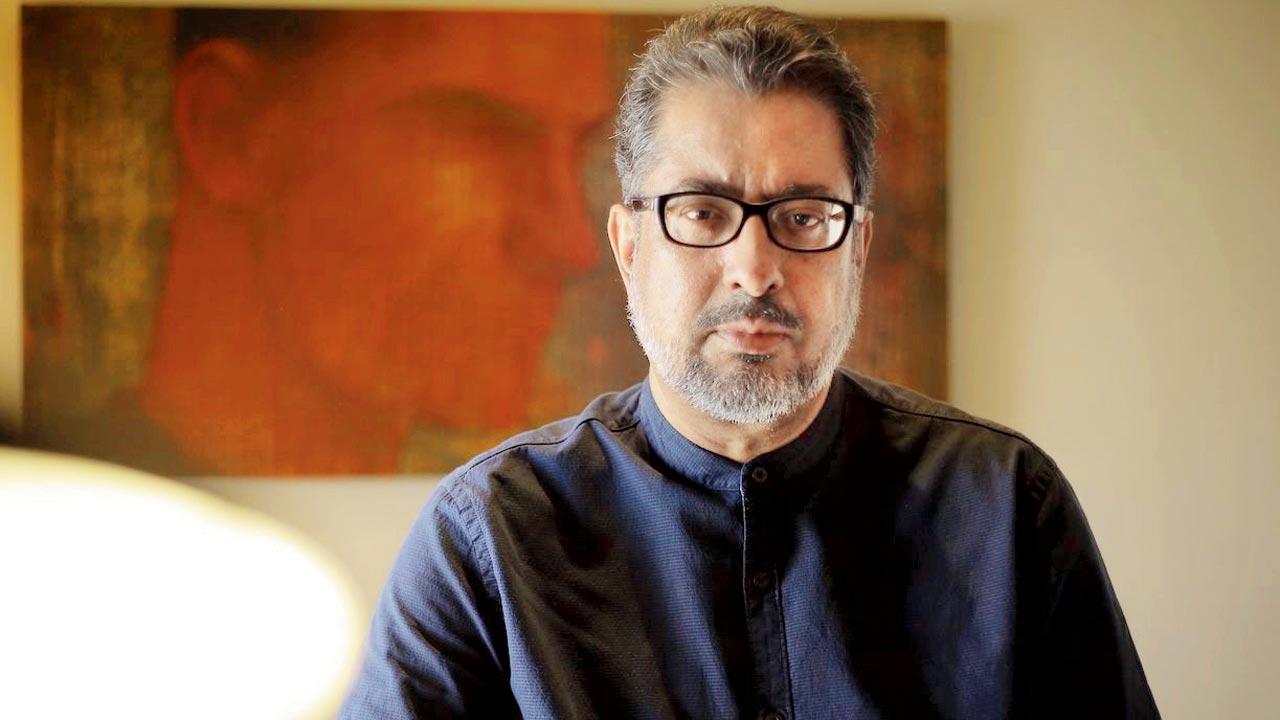 Anup Singh
How would you like the book to be received?
When I read it the first time, I realised it was full of grief. And that was not right. My memories were joyful, and we had so much fun together as well. I rewrote much of what I had written, and tried to bring to life the lilt that Irrfan carried within him. I got into rhythm. I hope that when the reader finishes the book, if only for a few days, he is able to live with Irrfan's lilt.