The dwindling population of Jews in the country has made it nearly impossible for singles from the community to find a soul mate they can enjoy a kosher date night with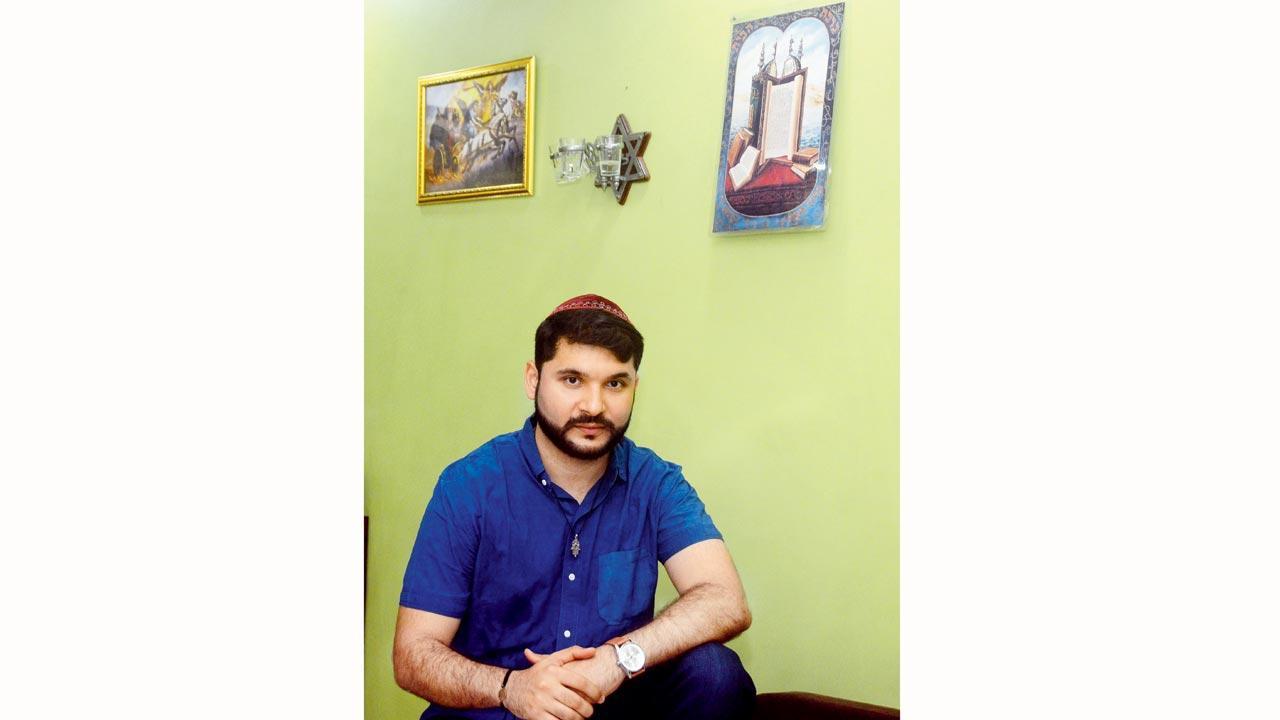 Meir Killekar, 28, a Bene Israel Jew, says his attempts at finding a good date from within the community have been unsuccessful. Pic/Satej S
Listen to this article
Why is dating so difficult for single Jewish people in India
x
Single Mumbaikars work hard to find love. They visit local watering holes often; size up every new person entering their social circle; and spend weekends lining up Tinder, Hinge and Bumble dates. Now, imagine these options not existing, and that you have to choose your life partner from a pool of 4,000 throughout the country—maybe, even less.
"This is the story of most single Jewish people in India," Meir Killekar, 28, who belongs to the Bene Israel community, tells us. 
ADVERTISEMENT
In India, the Bene Israel Jews are more in number, when compared to their counterparts, the Baghdadi and Sephardic Jews. "And yet, it's difficult... very difficult," adds Killekar, whose attempts to find a Jewish girl from his community have almost come to naught.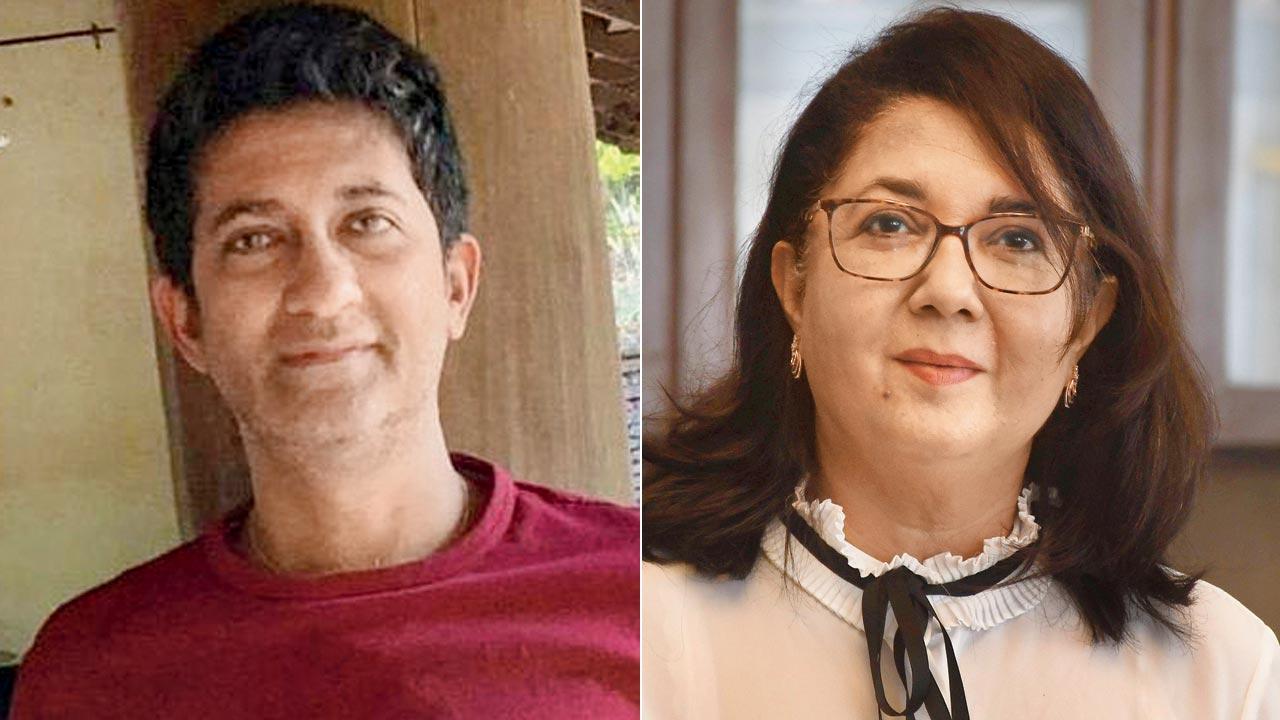 Moshe Shek and Sifra Lentin, historian and researcher
India has been a safe haven for Jews who've fled persecution from Iraq and  the continent of Europe since as early as 11th century; the Baghdadi Jews, who arrived in the 18th and 19th centuries were part of the last wave of migration into the country. According to the 2011 census, there were 5,000 Jews across India. The numbers have shrunk significantly in the last decade.   
As a child, Killekar remembers having many playmates from his community. "I grew up surrounded by friends and families from within the Jewish community, but most of them migrated in the last 10 to 15 years." Many have move to Israel, Canada, the UK and the US. "These countries have a sizeable Jewish population, so the chances of meeting someone from our community are higher there."
Killekar too, has been toying with the idea of settling in Israel. He even did an MBA in marketing at the Reichmann University in Herzliya, which is a short drive from Israel's capital city Jerusalem. "But I do not want that [finding a partner] to be the reason for the shift. I will go there if I get an opportunity that improves my life," says Killekar, who wants to marry a person with a "clean heart and good soul".
Chef and restaurateur Moshe Shek, a Baghdadi Jew, says there are only "10 of us" left in India. "We are almost non-existent," he clarifies.   
Shek's mother was Jewish, while his father was a Muslim who converted into the faith when he got married. "I am 55 and yet to find a Jewish girl," he says. Shek moved to London in the 1990s and from there to Tel Aviv, intent on living the Jewish life in its purest form. "It was easier logistically, as you do not have to work on Shabbat—the holy day from Friday sunset to Saturday sunset—and can follow kosher [dietary restrictions when it comes to eating meat]," he says. He even dated women in Israel, but nothing worked out.
After living in Israel from 1997 to 2001, Shek returned to Mumbai, "because personally I felt more Jewish here". "It's hard to explain, but it's a myth that just because you might move to any country you will find what you want." 
Sifra Lentin is a historian  of Jewish community. The Mumbai-based author and Bombay History Fellow at Gateway House: Indian Council on Global Relations, a foreign policy think tank in Mumbai, is no stranger to the current scenario of the diaspora. The Magen Hassidim Synagogue in Agripada is a reflection of the changing times. "It is true that the families that I grew up with do not come to the synagogue anymore. People have dispersed for better jobs and opportunities." 
According to her, people are also now seeking partners outside the community. "In the 1980s, marrying someone who wasn't Jewish was strongly discouraged, but that is no longer the case, as partners are not available," she says, "But I think that unlike the Parsis who are dwindling in numbers, the Indian Jewish community seems to be just growing elsewhere, so the numbers are not reducing, it's just that there are fewer of them here in India."
Jews, however, she says, will never sever their relationship with India. "There is a saying in the Jewish community that—India is my Motherland, but Israel is my Fatherland. So, there might be migration from India to other countries, but we see a lot of Bene Israeli people come to visit their family in India during the December-January holidays. They go and visit the synagogues of their families all along the Konkan belt," she says, "Those ties will continue."  
"Exciting news! Mid-day is now on WhatsApp Channels

Subscribe today by clicking the link and stay updated with the latest news!"
Click here!