The female crew behind a feature docu shot inside the ladies compartments of the Mumbai local that premiered at the Berlinale discuss how shared empathy played out on screen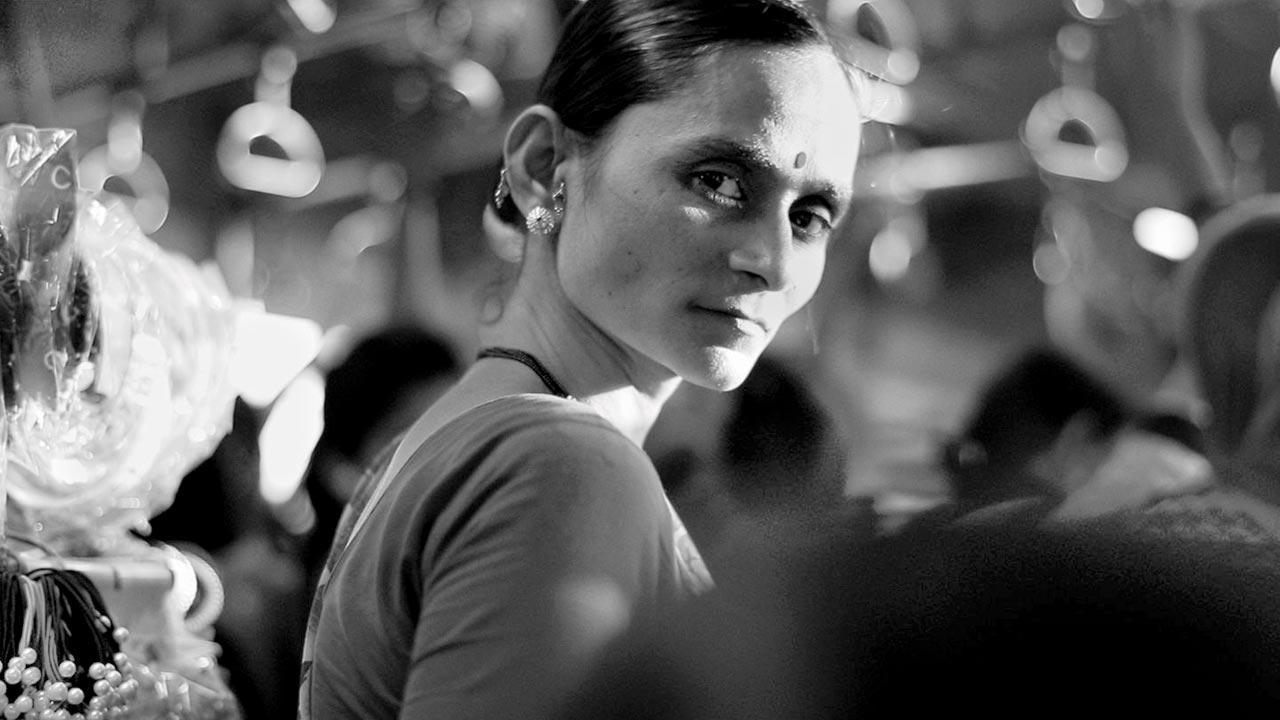 Ladies Only, which had its European Premiere at the 72nd Berlinale Filmfestspiele this week, tells the stories of women who travel in the ladies compartment of Mumbai's local trains. Pic Courtesy/Milann Tress John
In the ladies compartment of the Mumbai local, which has been the mode of commute for millions of women in the city, there's always unshowy resplendence. Not just on days when it's packed and the vivid shades of sarees, kurtis, tees and ripped jeans, paint its mellow interiors. But also when it's uncrowded—the sounds of floating chatter and gossip, or a heated exchange, sometimes over the phone or with a fellow commuter, permeate through an already rattling coach. There's never really a dull day here.
Rebana Liz John's new feature-length documentary Ladies Only, which had its European Premiere at the 72nd Berlinale Filmfestspiele this week, ironically explores this colourful cosmos in black and white. Shot by an-all women's crew—Milann Tress John (cinematographer), and Navya Sah and Ankita Purkayastha (sound recordists)—between April and May 2019, the observational docu has Rebana seek her interview subjects from amidst this crowd. The questions, sometimes pointed, but often subtle—women are asked about what makes them angry—leads to answers that help create an unusual and intimate portrait of travellers, cutting across age and class, who otherwise live a life of obscurity.
ADVERTISEMENT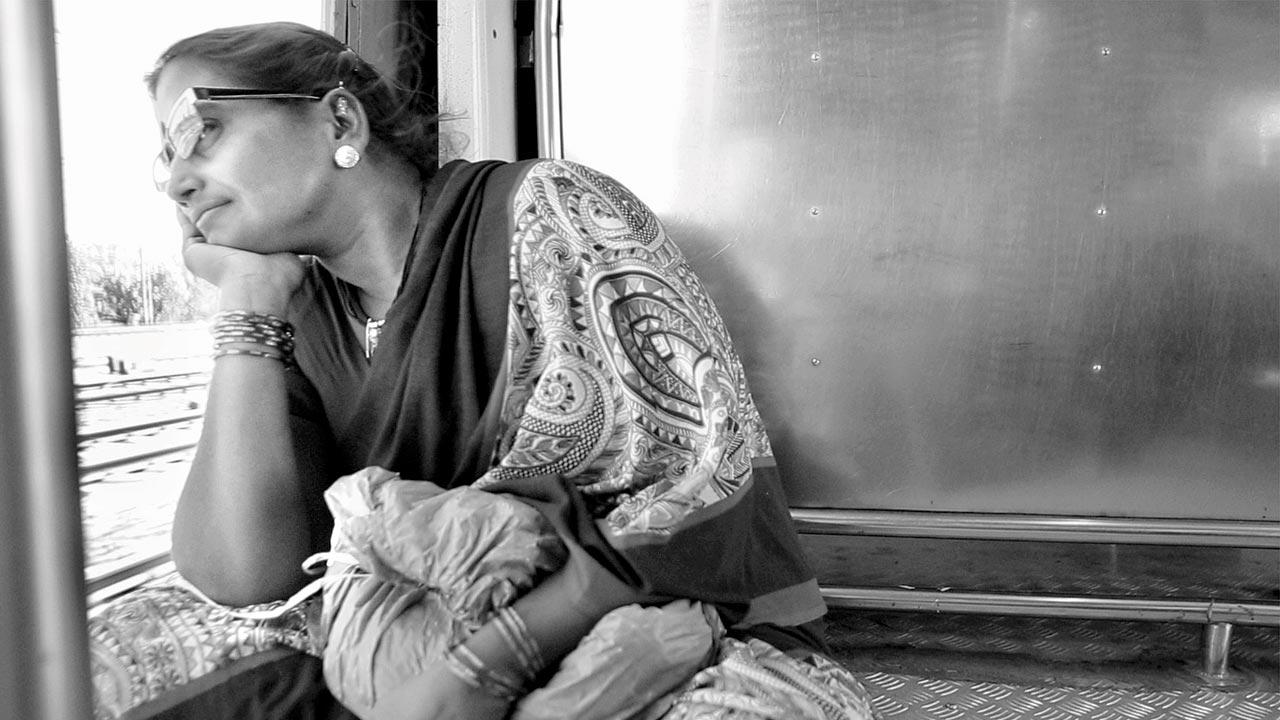 Pic Courtesy/Milann Tress John
When we meet the crew over a Zoom call, they admit that it has been a while since they saw each other. Rebana, who is currently in Berlin, says the response to the film there has been "powerful". "They were cheering, and there was laughing; I was really surprised by that. It seemed to have touched the audience in a way that I wasn't expecting," she says of the docu, produced by Film und Medien Stiftung NRW and Kunsthochschule für Medien Köln.   
   
The film was made as part of Rebana's final-year project at the Academy of Media Arts in Cologne, Germany. "I grew up in Mumbai, and I have travelled in those trains for many years. I suppose it had some meaning for me, because when I was making my diploma film, I came across a random picture I had taken for myself [inside the ladies compartment] 10 years ago. Around the same time, we were talking about the #MeToo movement, and the need for more feminist stories told from the female perspective. When that picture emerged in front of me, it all began to make sense. I did a recee, put the camera in this space, and saw how the women reacted to me. It was clear right then, that there are people immediately wanting to speak to me."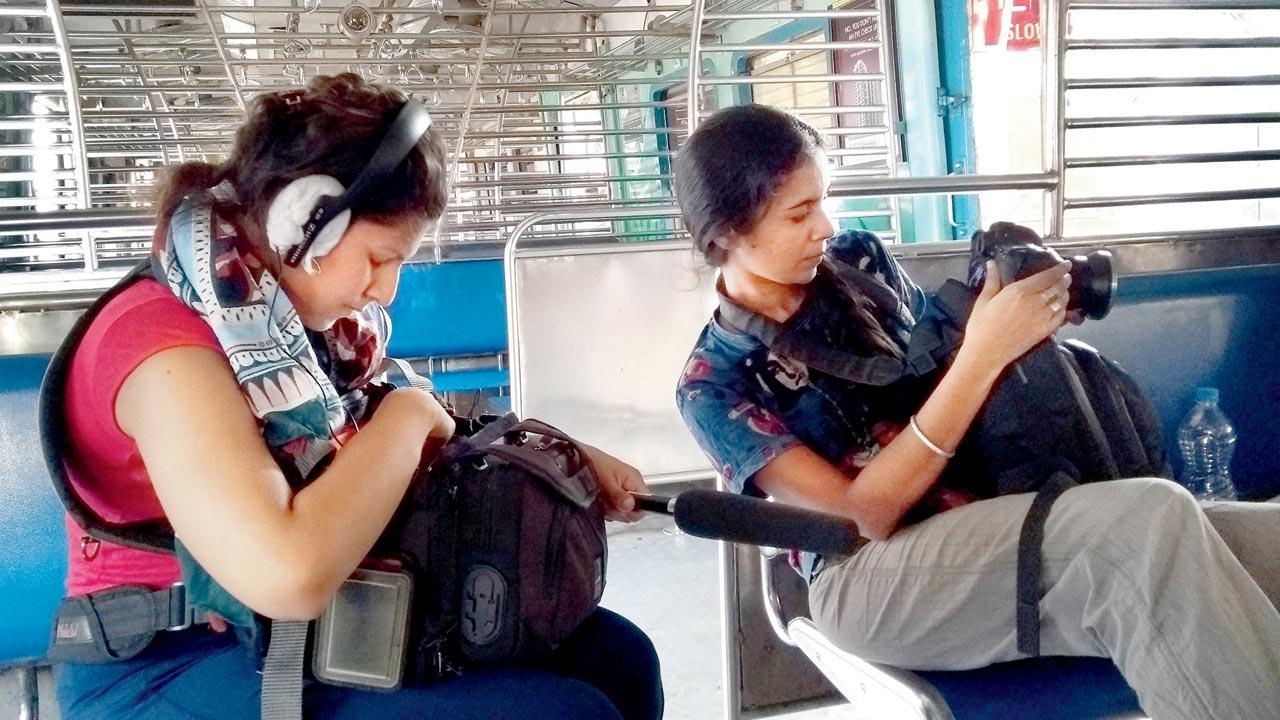 Cinematographer Milann Tress John worked with prime lenses. "Of course, the train was a very difficult space to work in, because usually when we are shooting, we control spaces. [Here] there was no such thing as clear space or stable ground or steady illumination for too long," she shares. Pic Courtesy/Rebana Liz John
While shooting in a ladies compartment created the gender constraint that led Rebana to consider an all-women's team for her project, she says that a male crew could have been co-opted too. "But, for what I was looking for, I needed to have women with me, and Indian women specifically, who don't look like outsiders. There's a certain kind of intimacy that emerges immediately between women. We needed that connection to be established there," she says, adding, "Of course, we could have had another combination, but that would have made it a very different film."
Consent was key in the making of the documentary; the crew would sit for hours, waiting and watching for a subject who would naturally lend a voice to their story. While the film came together organically, Rebana did have a structure in mind, including a pre-decided roster of questions for her interviewees,  and interjecting late feminist Kamla Bhasin's poems. "I had to flesh out a treatment. But, it was a challenge, because a lot was dependent on chance, and who you'd meet. In a way, it was speculative fiction that I was generating here about a future."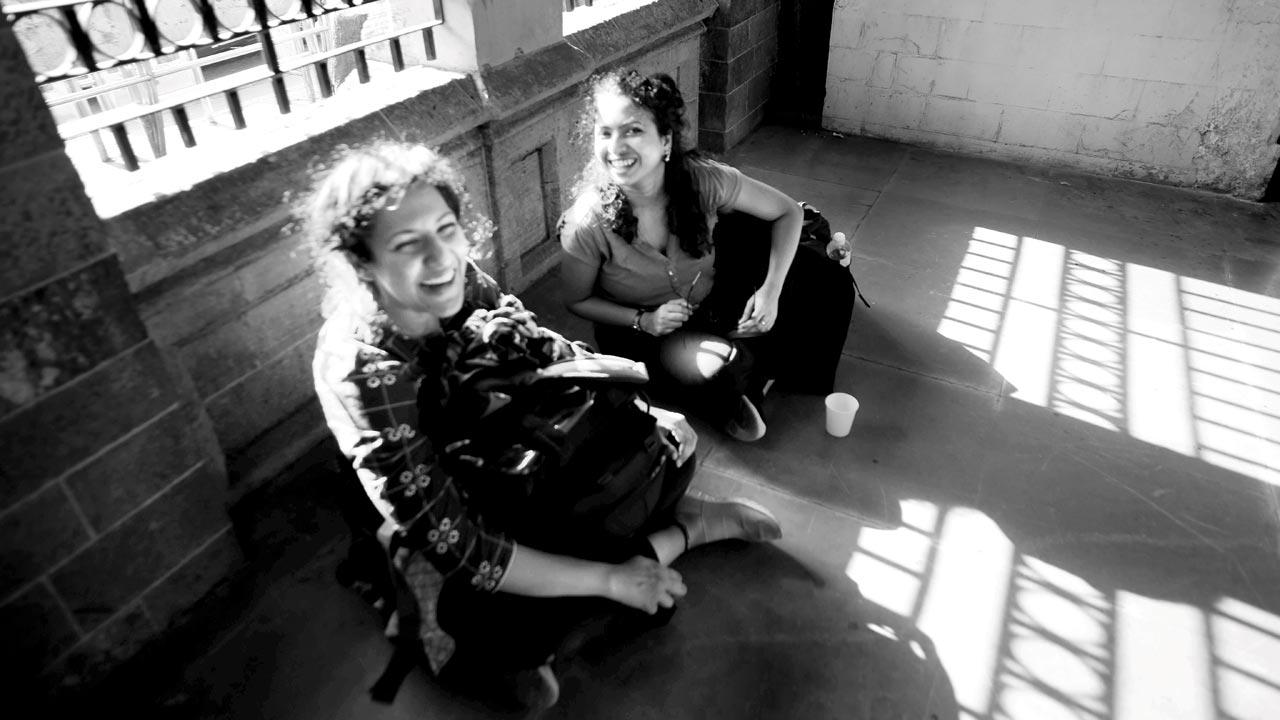 Rebana Liz John (behind) with sound recordist Navya Sah. Pic Courtesy/Milann Tress John
Having a frame—a feminist lens—she says was a good starting point. "But, I was open. I wanted to hear what women in Mumbai are thinking. Through the questions we were trying to get closer to them, and see what they had to reveal," she says of the film, which had its World Premiere and Asian Premiere at Busan International Film Festival (BIFF) last year.
Cinematographer Milann, who was working with a single camera setup using prime lenses, says she was excited about the project, because in a rare opportunity, "I had the artistic space to observe". "Of course, the train was a very difficult space to work in, because usually when we are shooting, we control spaces. [Here] there was no such thing as clear space or stable ground or steady illumination for too long, especially with the train switching from darkness to light and power cuts, day in and night out. So, the choice of equipment we were using was very critical. Then came the ladies. Swarms of Bombay's women rushing in from station to station, entangling and disentangling to form a sea of bodies. I'd usually find myself right in the middle of this 'churning of the ocean' still rolling camera, fully washed away from the rest of the crew," she says.
While shooting, and in such proximity, Milann says the struggle was to ensure that the camera wasn't intimidating to the subject, and didn't compress the already tight space they were working within. "We didn't want to break the vibe. So, we had to hide our equipment, and how we were rigging ourselves. That was tricky. But, I think over the span of time that we were shooting, we reached a rhythm. I had to pretty much mimic the moving train in my own body movement so as to maintain controlled tracking with subjects."
Purkayastha, who joined the film when it was halfway through, as Sah was occupied on another project, says shooting in an already noisy environment, brings with it several challenges for a sound recordist. "The ground level noise is immense. So, having audible audio was something we needed to take care of." Sah adds that in such circumstances, when there is absolutely no control over the sound, one is pushed to find "logic, physics, dynamics and common sense". "Since the wind would gush past the window, we would put our backs and bags against it, and point the mic closer to the mouth of the speaker. We also had different kinds of mics, so that we could capture different kinds of sounds and ambiences. We were constantly trying a variety of combinations to get audible and clear sound, and I remember the first few days as not being entirely perfect."  
In shooting in "black and white," Rebana wanted to shift from the exotic gaze on India as being "colourful". It also helped aesthetically, she feels. Milann says that in trains, where sometimes you enter tunnels, before you come out into daylight, this could pose a problem, because "I had to keep moving the focus, as well as the aperture to handle the shifting light, without disturbing the interview. There were no cuts". 
"Sometimes the things that the women were saying was so precious, and they were connecting so deeply with us, we could not afford to lose it. It was definitely a refreshing, but also gruelling experience," she adds. By the end of it, they had about 75 hours of film material, which they had to distill down to 82 minutes.
One of their many chance interviews was that with a powerlifter. "We were sitting opposite this group of girls, and we heard one of them talk about powerlifting. I asked, if we could do an interview with her. She agreed, but within 10 minutes, she had to get off," remembers Rebana, adding that she gave the women her card, in the hope that she'd write back to us. "I kept hoping she would reach out. And she did. We did a hour-long interview with her in the train again. It was just so wonderful that we bumped into her. That's also the beauty of this film. Ruth Beckermann, a documentary filmmaker, shares how you have to be 'open and empathetic to the moment'. When you go with that, there's a story everywhere, and you'll be able to find your characters."