Indian women swooning over K-Drama stars is one thing. Actively seeking out Korean romances and even marrying men from the Asian country is quite another. And it's happening!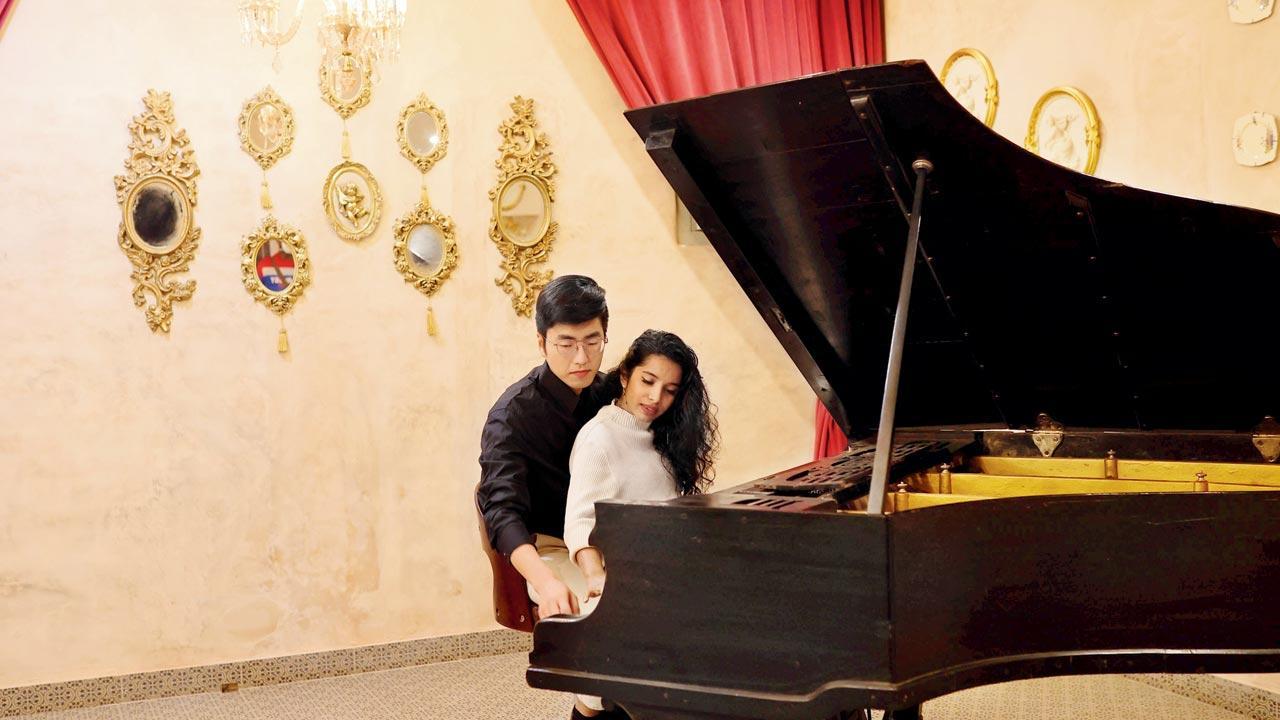 Noida resident Amartha CS is an English instructor, who met her Korean husband on a language exchange app during the COVID lockdown. She traces her interest in Korean food and language to the show Boys Over Flowers
For Kochi-based writer-researcher Tess Joss, the ideal man would be a hero from the Korean dramas. Recently, after coming across the social media account of an Indian woman married to a South Korean man, she realised that this could be her reality as well.  "I always knew what kind of man I wanted in my life, but there was no representation of such men in our films and drama series. With K-dramas, I finally saw them on celluloid," shares Joss. Describing those qualities, she says that the men in these shows are extremely understanding, sensitive and do not refrain from showing their emotions and affection. "However, one thing that I dislike in real life, but enjoy watching in these series, is that jealousy plays a major role in a lot of their love stories. If I think of it objectively, it can get toxic, but like everything else, it is portrayed in a very cute manner."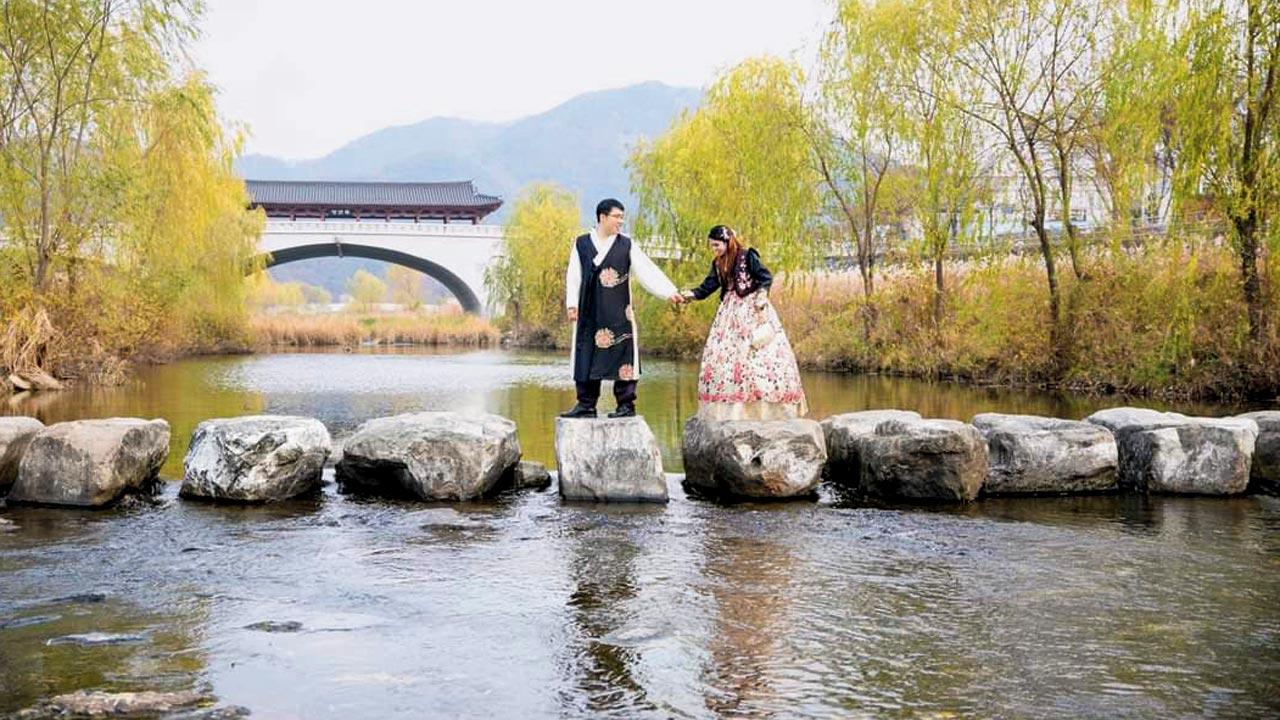 Joss adds that it's also the rise of K-pop that has led to this craze. "Korean pop music has also changed the perception of beauty. Women no longer want muscular men, but those who have a boy-next-door appeal to them. Women lust after them. I can't imagine my friends liking such men 10 years ago, but today, it is a trend," says Joss, adding, "And, then there is Instagram. I personally follow three Indian women who are married to Korean men and their lives look nothing less than a Korean drama. It is highly possible that they do live a better life in Korea. I have heard from my friends, who have studied in South Korea, that being foreigners, they have a better life there as they are not subjected to the scrutiny that Korean women face."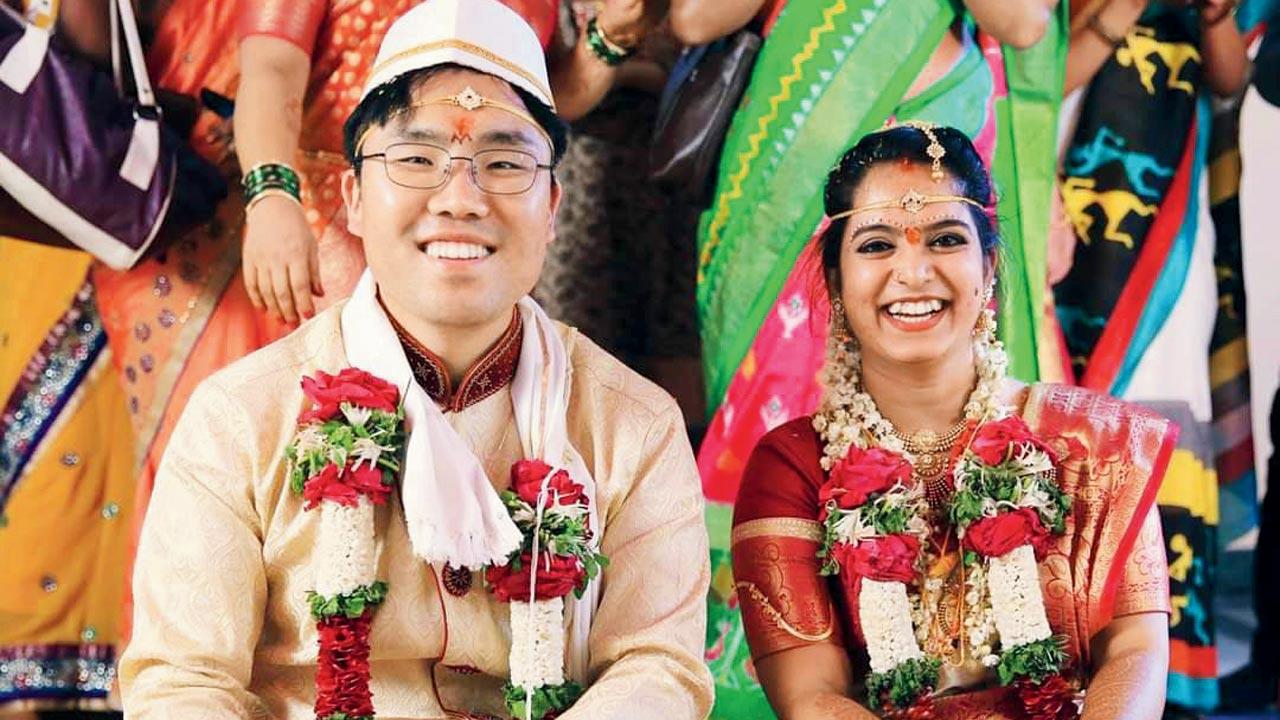 Mumbai's Neesha Nalla met Hwang Uiseung from South Korea back in 2016, when the latter needed some legal advice for his company
Indian women married to South Koreans, have been garnering millions of views on videos of their wedding rituals, traditional attire worn at cross-culture ceremonies and at random date nights. Just last week, a video of an Indian woman called Neha Arora, rocking a saree with gajra at her Korean wedding ceremony went viral, registering over 16 million views.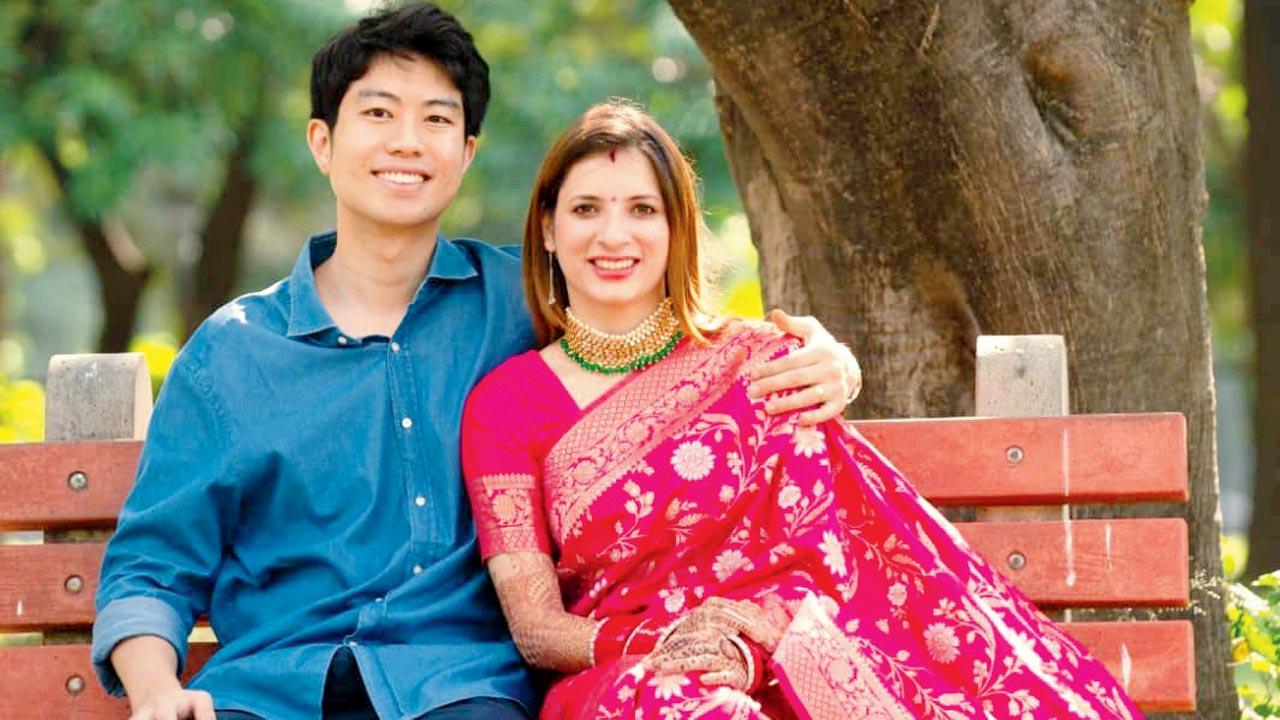 Neha Arora married Jongsoo last year. A content creator, she regularly shares updates about her life in South Korea on her Instagram account 
@mylovefrom-korea17, where she has 1,73,000 followers. Just last week, she shared a reel showing her rocking a saree with gajra at her Korean wedding ceremony, which went viral, registering over 16 million views. Pics/Instagram
There are fans of K-pop and K-dramas, who organise regular meet-ups within cities, and even travel to other cities, participating in K-music and dance-related competitions. For Greater Noida-based Amartha CS, watching a Korean drama piqued her interest in Korean food and language. "Back in 2014, I saw the show, Boys Over Flowers, and even though I did not understand the storyline, I fell in love with their food and language. I am from Kerala and the language sounded a lot like Malayalam." Amartha took up a three-month course to learn the language and even met Koreans in person to practise her lessons. "Before the pandemic, it was easier to find and interact with people.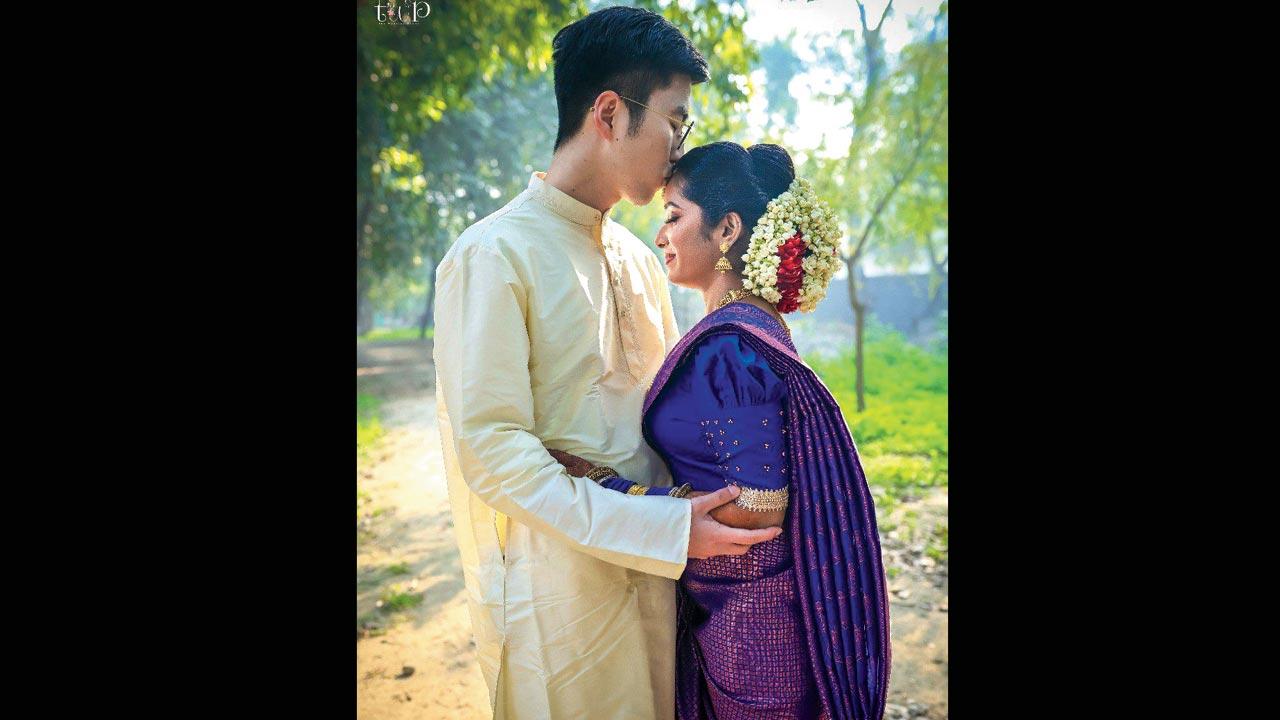 Amartha CS, a freelance English instructor for Korean students based in Greater Noida, met her husband Hyunbin Kong, an accountant, through a Korean language exchange app during the pandemic
During the pandemic, my desperation made me download a bunch of Korean language apps, to connect with like-minded people. However, just when I was about to uninstall these apps, I found Hyunbin Kong, who was then in Korea." Despite growing up in different countries and cultures, the couple had more similarities than they imagined. "We started having long conversations on phone. I was clearly falling for him. I told him that I liked him and to my surprise, he felt the same," shares Amartha, "When I saw him for the first time, I knew he was the right guy for me," she shares, adding that they got married in January this year. "It has been going great, and our parents are also happy with this union."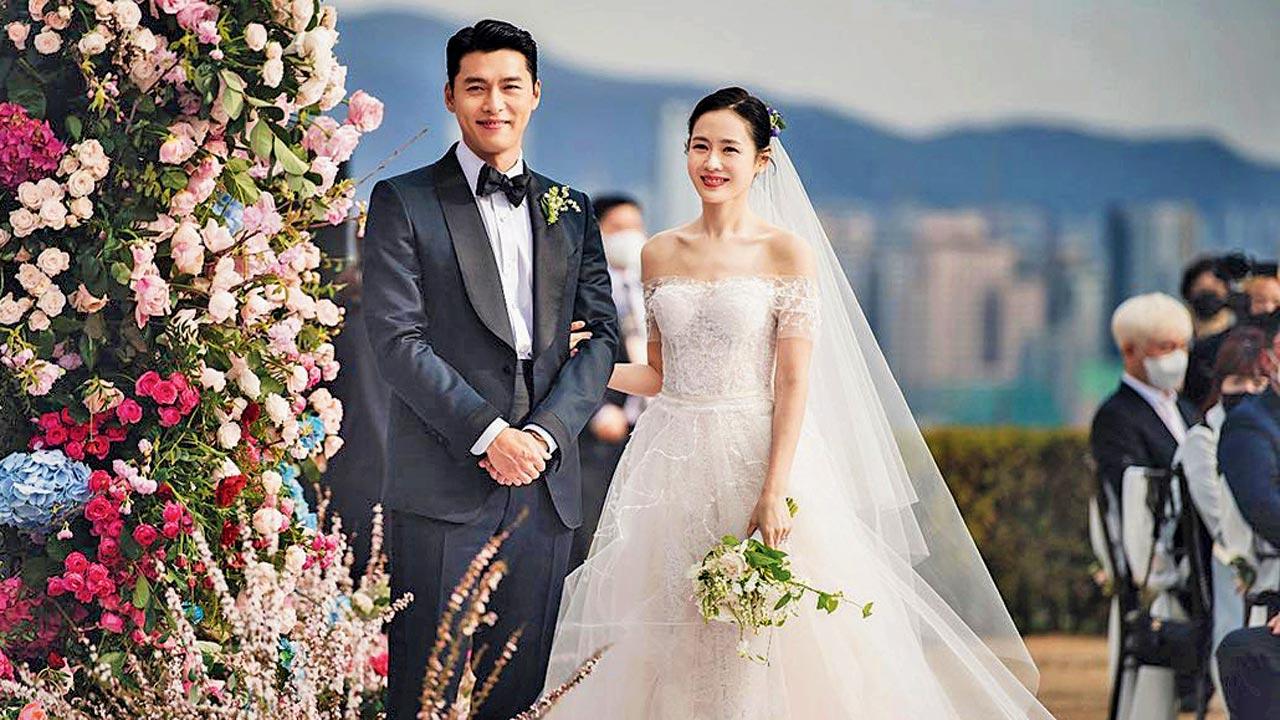 The lead pair of Crash Landing on You—one of the first South Korean drama series that led to the craze for K-dramas—Hyun Bin and Son Ye-jin, got married in real life on March 31 this year
Author Kiran Manral, who started watching Korean shows during the pandemic, and has seen about 60-odd of them so far, shares that the men portrayed in K-dramas are "wonderful". "Some very strong female writers are behind them. The men are sensitive, caring, very conscious of consent and the agency of the woman and support their ambitions… Besides, they look well-groomed, they are lean with six-pack abs, and then, they are cooking and washing," she says, adding that while she is not sure how men in Korea are in real life, it is important to note that like India, Korea too has a very patriarchal society. Another important factor to note, she says, is that it is a country where parents routinely gift their children plastic surgery. "So, if you look at an actor from 10 years ago, you would be surprised to see their transformation. There is a lot of work that goes behind how Korean actors look."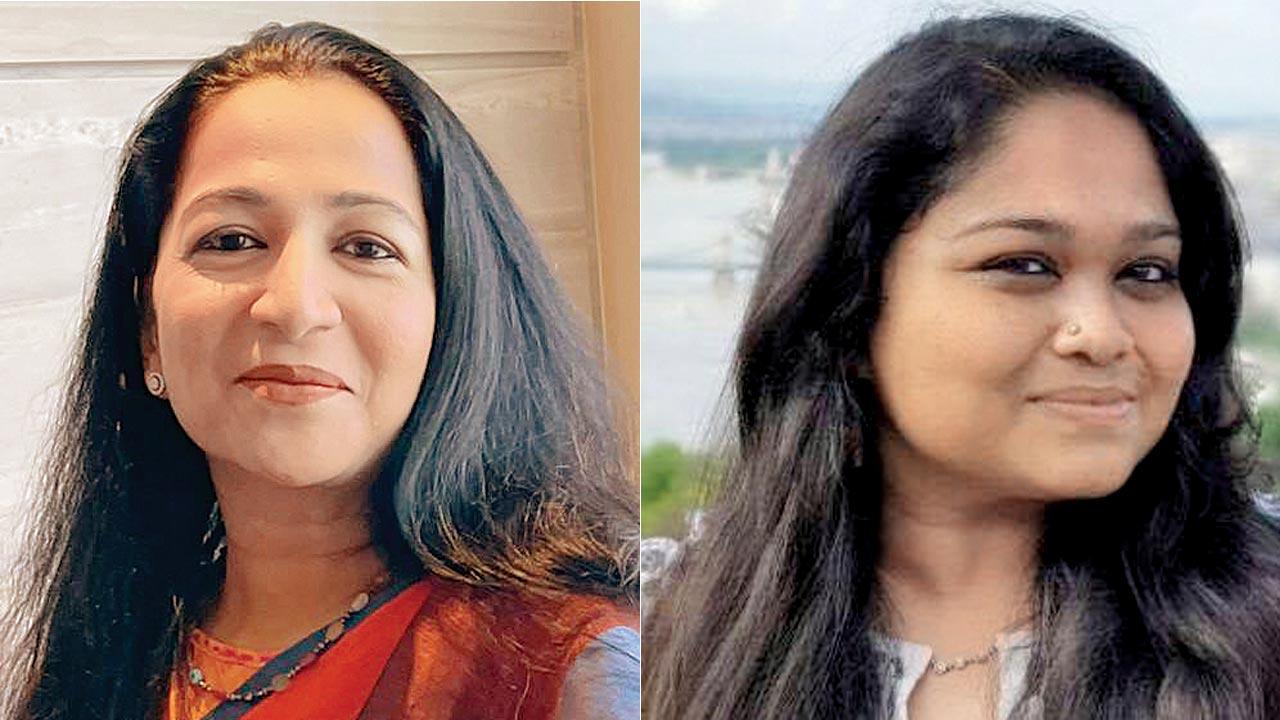 Kiran Manral; (right) While Tess Joss always knew the kind of man she wanted in her life, there was no representation of such men in Indian films and television shows. With K-dramas, she finally saw them on celluloid
Weighing on this phenomenon, Mumbai-based anthropologist Gayatri Sapru says, "We are seeing parasocial behaviours where female audience members are infatuated with male Korean actors and think that they know them or have some kind of special relation with them, despite no such reality." The reason, she says, is that, "K-dramas have fuelled the imagination of young Indian girls, who feel more drawn in by this sensitive and soft side of masculinity that they portray. The viewers often immerse fully into hallyu [Korean wave], getting into its music, food, and fashion."
Not everybody is riding on this wave. Naina Hiranandani, co-founder of Sirf Coffee, a bespoke dating service, says that while the series was indeed popular, people are well aware that it is a fictitious world. "When it comes to marriage, most people in India prefer an Indian companion, unless they have spent multiple years abroad and identify themselves more with the culture of the said country." 
Neesha Nalla, a Mumbaikar, who fell in love with Hwang Uiseung from South Korea in 2016, shares that while she had a lot of Korean friends, she never saw herself marrying a Korean until she met her husband. They met in Mumbai, when he was looking for a lawyer to take on work for his company. Nalla says it happened organically, and now she has been married for four years and lives in South Korea. "Every relationship has its pros and cons and I don't compare our relationship to that of a K-drama. It lives up to the kind of romance I want and that is enough."