If you are a pickle lover and like experimenting with tastes, try this non-veg twist to Maharashtrian thecha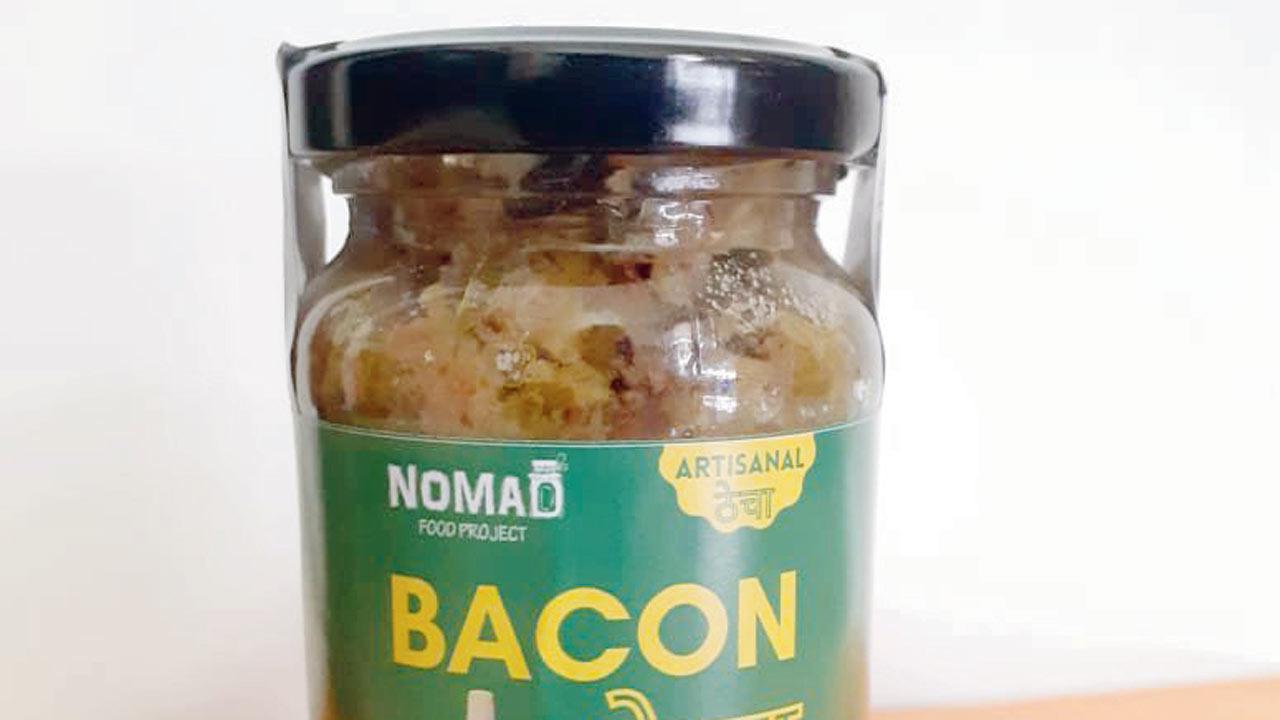 Pickle
No Maharashtrian homemade thali is complete without the accompaniment that can perk up the blandest of dishes. Made with green or red chillies and garlic, the thecha rescues every Maharashtrian kid from the monotony of varan-bhaat. The coarsely pounded chutney that sometimes also uses shengdana (peanut) and naral (coconut) is the subject of experiments at Nomad Food Project. Giving a bacon and fat twist to the green and red thecha, Pune-based 'serial jammers' Advaith Inamke and Aditya Rai are bringing you a range of savoury jams.
As excited as this writer was to get her hands on the jar, the late delivery to her Mumbai home was a party pooper. While they promise you delivery in two to four business days, two weeks later, there was still no sign of the parcel. It was only when we wrote to the team that we received an  instant apology, and delivery within two days.
The carefully-packed jar was an anomaly in a Konkani kitchen, where thecha is made using coconut, garlic and green chillies. It was devoured with a hearty Marathi meal of bhaat (steam rice) and amti (curry with a combination of spice and sweetness). Simply sprinkled on rice, a spoonful instantly enhances the flavour of the curry. The bacon was fresh and would've tasted equally good with chapati, bread, tossed in scrambled eggs or spread to elevate your grilled cheese toast. Since it is not too hot, it can go with any Indian meal, too.
They say a jar of 22 grams has a shelf life of four weeks and needs refrigeration since it comes without preservatives. But we think this one is going to be polished off in two weeks.
Rs 350 (excluding delivery charges)
To Order: nomadfoodproject.com