Marketers, advertisers and clients are now moving on from Hindi and English ads, to offer more nuanced, diverse content to cater to the many Indias nestled within the country
Tata Tea Premium's region-specific ads have explored the flavours of Maharashtra, Delhi and Punjab
A Dunzo Daily ad, which appeared in The Times of India in Karnataka, recently featured Puneeth Rajkumar, son of Kannada film legend Dr Rajkumar, with the campaign line, "If it comes tomorrow, it's too late" alluding to a popular song from his father's film, Operation Diamond Rocket. While the line suggested the delivery service's promptness, the use of a regional pop culture reference to address a local audience as opposed to generic pan-India messaging, or worse stereotyping, has drawn appreciation from different quarters.
Agnello Dias, co-founder and CCO, Taproot Dentsu, however, feels that the shift across different mediums has been minor. It is only in the digital space, where it is easier to track viewership and target regional consumers that the change has been apparent. Moreover, in television, digital cameras have made it more affordable to reshoot films. "Earlier, when it was so expensive to shoot an ad film, one would just shoot a pan-India Hindi or English film and then dub it in regional languages, whereas it is now possible at a slight stretch of cost to reshoot," he says. He also says that as the number of region-specific brands like the Bengaluru-headquartered Dunzo have increased, there are more region-specific ads, because the gestation period between a brand being in a particular region and going pan-India is now longer.
ADVERTISEMENT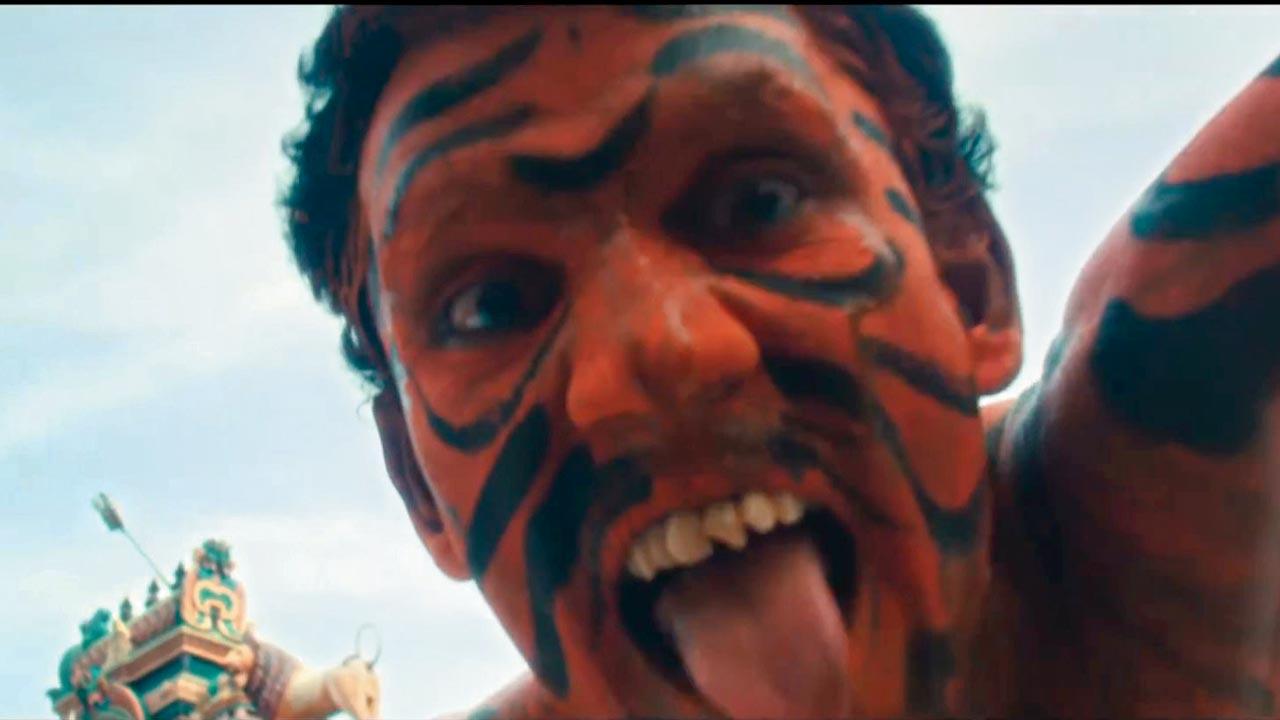 While a recent Star Sports ad has discussed Tamil Nadu's relationship with sports through folk music. Experts believe that both are good examples of brands producing relevant regional content
Ex-advertising professional and current VP, Marketing Communications at Robosoft Technologies, Lakshmipathy Bhat points out that direct dubbing without regard for a region's specific cultural practices have resulted in ineffective depictions, as in the case of a Lay's Diwali ad featuring Saif Ali Khan, where the set-up was around playing cards, a North Indian practice. When translated into Tamil, it had little meaning as did the presence of a Hindi film actor. At the same time, he says, reshooting is a difficult proposition as it requires extra time and investment both in terms of ideation and execution. "I think marketers understand that it's very rare that one idea captures the imagination of all of India. In terms of execution also, everybody across the board doesn't find it appealing, because language and cultural differences come into play. But it is difficult to create either of those," he admits. There is also the issue of rampant stereotyping in advertisements, especially in the presentation of South Indian content. Even big brands like Google have resorted to this kind of stereotyping, says Chockalingam S, director and co-founder of Chennai-based Opn Advertising Private Limited. "We don't walk around with vibhuti and kumkum on our foreheads and flowers in our braids," says partner Bala Manian.
Bhat recalls how firms in the '90s would have language coordinators working with regional language copywriters—exercises that would often result in coarse, laughable translations, failing to consider context or convey the original intent. A reason for this dissonance, he says, is that many copywriters who have left their homes in different states to work in cities like Mumbai have only kept in touch with their states through movies and television, unaware that the language spoken colloquially in the region may have changed completely in that time.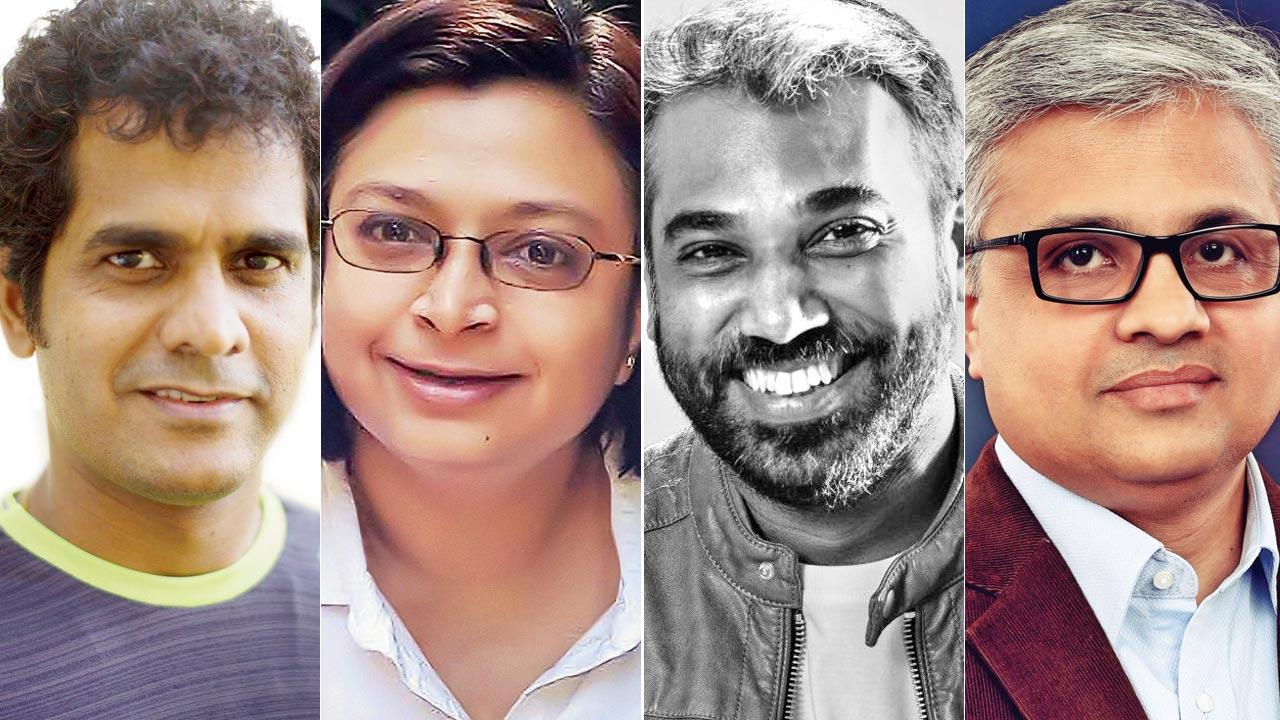 Santosh Padhi, Bala Manian, Chockalingam S and Lakshmipathy Bhat
Creative writer Rekha Nigam, who spent 21 years in advertising was one of the first people to start thinking originally in Hindi instead of translating to Hindi, says Bhat. This in turn became a trigger for a lot of change that took place in regional advertising.
With the digital medium helping advertisers track numbers and tastes, many brands have invested big money to talk to specific audiences, especially during festivals like Durga Puja or Onam, shares Santosh Padhi, ex-CCO and co-founder at Taproot Dentsu. "A lot of homework needs to be done if you are getting into regional communication. At the same time, digital campaigns have also faced backlash in case of misrepresentation," he says. Brands have not only recognised the importance of tailor-made content for specific markets, but have also tapped into new-age trends of packaging content for occasions like Women's Day, he says. "To make them part of your brand, you have to play these cards."
Creative consultant Sonal Dabral agrees. "As data is becoming cheaper, the consumption of content is exploding and the growth is coming from beyond just the metros and the big cities. OTT and content creators are catalysing this change by producing more and more regional content." Advertising has only followed suit. "Even advertising is learning that there's not one single India when it comes to its audience, but many Indias that they have to respect and speak to in the language that talks to their hearts." 
In all of this, many believe that print hasn't been given the same attention as digital. "In the pre-launch phase, close to 90 per cent of the time goes towards the production of the TV commercial," says Bala Manian. The print ad, she says, is often there as a placeholder and only once the TV commercial reaches some stage of finalisation do they start thinking about the press ad. At this point, they no longer have the option of checking with a regional expert.
Moreover, most of the national advertising players have shut shop in Chennai, she points out. "You don't have the Ogilvys or the JWTs here. So, what do you do for the Tamil connection?" she asks, suggesting that the solution is to tie up with a local partner. While ads have been remade with Tamil casts, which have pointed to greater investments from brands, there is the need for a more well-informed, nuanced look. At the same time, replacing an Amitabh Bachchan with a Mammooty is not going to solve the problem, she says. "This is not a language issue as much as it is a cultural issue."