Employers and Human Resource heads are tweaking sexual harassment at the workplace guidelines after inappropriate behaviour incidents rise in lockdown but with a Work-From-Home spin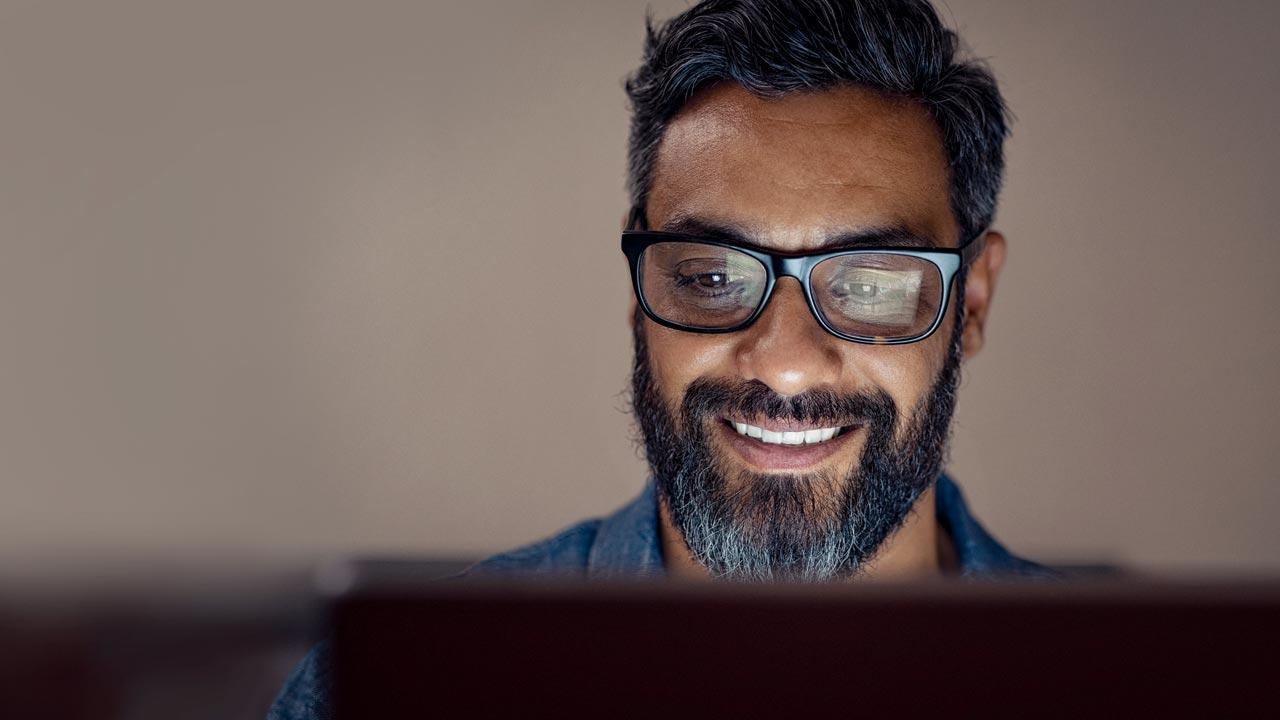 Photo for representational purpose. Picture Courtesy/iStock
Shrishti Mishra*, a senior executive with an MNC in Mumbai, found herself in an awkward situation recently, when her senior started sending her inappropriate messages on the company's internal communicator. "Initially, he sent a message and deleted it before I could read it. I tried not to pay attention to it," the 29-year-old recalls. "But then there was this one time, when I was inundated with messages, many of which were suggestive in nature. Again, he ensured that he deleted them before I could read them. But I had scanned them via notifications." Her first reaction was that it had been sent by mistake. She only started to get worried, when he sent a message saying that he meant every word of what he wrote. "I managed to take some screenshots and decided to report him to the concerned people," said Mishra. Luckily, since the messages were sent on the internal communicator, the server could trace the deleted messages and action was taken against the accused.
With work from home (WFH) becoming the new normal due to the pandemic-induced lockdown, experts say that incidence of virtual sexual harassment at the workplace are now on the rise.
ADVERTISEMENT
Illustration/Uday Mohite
Arti Chaudhry, consultant and an external member on the internal complaint committee (ICC)—constituted under the Sexual Harassment of Women at Workplace (Prevention, Prohibition and Redressal) Act of 2013, also known as the POSH Act—for more than 20 companies, said that two months after the lockdown began in 2020, there was a lull period as no sexual harassment complaints got lodged. 
The number of cases related to sexual harassment started increasing only post May. "Perhaps a little more than what we saw in the pre-pandemic days." 
SJ Raj, senior vice president, HR Operations, Newgen Software says that his company has amended its POSH policy to accommodate scenarios of sexual harassment during work from home
But, the biggest challenge for the ICC, which is conferred with quasi-judicial powers and is expected to conduct a free and impartial inquiry, is the changing nature of sexual harassment-related cases in the professional setting.
Before the pandemic, cases of molestation and persistent leering or staring were common. "Now, calling at odd hours, insisting on video calls, sharing inappropriate visuals or texts, making personal comments on calls have become common complaints that the internal committees of many companies are receiving," she adds. 
At present, communication among colleagues is mostly taking place via texts, which means that barriers that otherwise existed in the physical space, no longer exist. 
A cartoon strip shared among employees of CecureUs, a diversity and inclusion consulting firm, to create awareness about etiquettes to be followed during video calls.  Pic courtesy/Liz and Mollie of @lizandmollie, Instagram, authors of the book, No Hard Feelings
A Mumbai-based lawyer, who works with a private bank's legal team, faced harassment from a senior, who'd repeatedly message her on WhatsApp. "I had joined the company in the pandemic, so I never got introduced to the team members. I had drafted a legal document for a case and this senior, who was part of another team, sent an official email praising my work. I was happy with the feedback. He then sent me a personal message appreciating the way the document was drafted," she says.
Soon, the senior started sending her messages on WhatsApp, asking about her wellbeing and daily routine. "It started bothering me when I saw a pattern to the messages and realised that the personal questions came around Friday evening. I didn't even know the person and was feeling uncomfortable with his questions and unsolicited information about his life," she added. She decided to inform her manager who advised her to block his number. "My manager said he'd ensure I do not have to work with him in future." 
Viji Hari, Persis Sidhva, Roshan Joseph and Arti Chaudhry
Over the last few months, Chaudhry has been conducting POSH awareness programmes for many companies. She says that often, employees do not report  sexual harassment cases, but have admitted that they have been at the receiving end. "In one of the virtual awareness programmes, somebody mentioned how a colleague had shared a screenshot with pornographic material in it. They were working together on a project and she had asked him to send a screenshot, which she could share with the client. When confronted, the colleague apologised saying it was sent by mistake."
In April, a Canadian MP William Amos had apologised after appearing naked in a Zoom call with colleagues. Just weeks later, he was caught urinating on camera during a virtual session of parliament. Amos later said that he was "deeply embarrassed" about the "accidental" incident. He also added he would "seek assistance," without elaborating what he would seek help for. "Many women tend to ignore such incidents without raising a complaint," says Chaudhry. 
What has helped the ICC is that with virtual sexual harassment cases evidence is now available easily. "All interactions happening virtually are getting recorded and tracked. One of the complaints that came to us recently was from a woman, who said her manager made her sit through video meetings throughout the day. Through Microsoft Teams [a business communication platform], we found out how  long she was made to attend the video meetings and the people who were part of it.  The trail was available for us to take appropritae action." 
Viji Hari, POSH expert, and founder-CEO of CecureUs, a diversity and inclusion consulting firm, says WFH has hampered the work-life balance. "This means that employees are working late and receiving late-night meeting requests. This again is a form of harassment, as privacy and family time are not being valued," she says.
SJ Raj, senior vice president, HR Operations, Newgen Software, feels that with multiple modes of interactions in the remote working environment, including conference calls, chats, emails, video meetings, and WhatsApp calls, companies must re-evaluate policies related to sexual harassment at the workplace and take proactive measures to ensure safety and security of employees. "We have amended our POSH policy to accommodate scenarios of sexual harassment during work from home. We have re-trained the members of our ICC as well. Outlining the basic code of conduct will not only create a harassment-free workplace, but will also boost employee morale and productivity," he feels. 
Some companies like QuEST Global have adopted innovative ways to address the issue. Roshan Joseph, vice president of the product engineering company, says they created cartoon strips, which were digitally distributed internally to create awareness on the applications of POSH. "We also crafted a couple of messages for our DigiPOSH campaign, where we asked our employees to be mindful about when they reach out to colleagues, and what they are sharing," says Joseph.  
Like QuEST Global, HARMAN, which offers digital transformation consulting services, has devised a new set of guidelines on how virtual workplaces should operate. "Right at the beginning of the pandemic, we realised that the scope and guidelines of workplace harassment had to be widened, because the industry had witnessed an increased dependence on virtual modes of collaboration," says Vikrant Gupta, vice president of HR, Global Markets and DTS, HARMAN.
The company has circulated dos and don'ts, which include seeking consent before requesting for a video call for a one-on-one conversation, communicating preferred timings, duration and modalities (email, call, text) that work for urgent discussions during and outside work hours, and ensuring the background that will appear in the video call is free of provocative artefacts, etc.
While lauding the efforts taken by organisations, Advocate Persis Sidhva, women's rights lawyer at Majlis Legal Centre, says that there is a lot of work that still needs to be done. "It is easy to update policies, but the problem is with the implementation." Sidhva says that in most cases, when a woman approaches the ICC and submits a complaint, the organisational machinery is hostile towards her. "Lack of support, poor understanding of the Act, the pre-conceived ideas of ICC members 
are some of the challenges women have to face when they file complaints."
Chaudhry feels that what's important is that companies are realising the gravity of the situation at hand, and working towards it. "You are no longer walking up to each other's workstation to talk, and that's the reason why we all need to be more mindful of what we say, and how we conduct ourselves." 
* Some names have been changed to protect identity somita.pal@mid-day.com
Etiquette for virtual conversations
. Maintain dress code for virtual meets
. Have clean and plain backgrounds (No provocative paintings or displays)
. Your background and home can reveal a lot of information about you. Be mindful
. Ensure you are seated professionally (No lying down on a couch or bed) Seek permission to record or take screenshots of virtual meetings
. Respect the culture and values of people, when interacting across the globe
. Avoid use of inappropriate gestures/emojis/gifs in the chat
. Avoid personal questions and dirty jokes on calls/chat
. Avoid unscheduled video calls at odd hours
. Avoid sending inappropriate video or audio or text messages
. Virtual stalking should be avoided at all cost 
Courtesy/Viji Hari
"Exciting news! Mid-day is now on WhatsApp Channels

Subscribe today by clicking the link and stay updated with the latest news!"
Click here!