Sir Arthur Conan Doyle's ace detectives Sherlock Holmes and Dr John Watson are now being re-imagined as ambassadors of the lonely hearts club, and queer crusaders in fanfiction
Hardcore fans of the award-winning BBC crime drama Sherlock will remember the moment where Sherlock Holmes - played by British actor Benedict Cumberbatch - tries to acquaint himself with his new flat-mate Dr John Watson, at a London diner. In between breaking their heads over an apparent suicide, John prods Sherlock about his personal life. "You don't have a girlfriend then?""Girlfriend? No, not really my area.""Do you have a boyfriend?" Sherlock stares at him uneasily for a second, before clarifying that while he is flattered, he isn't looking for anything. Almost right away, John - played by Martin Freeman - denies any interest.

Tess Joss, 30 Student, Johnlock helped me: Overcome loneliness in a foreign country 
Yet, this scene, inspired from the original canon by Sir Arthur Conan Doyle, has managed to captivate millions of Sherlock fans into imagining what a world where Sherlock and John are in love, could look like. What it has done is given rise to a fandom of epic proportions, with reams of literature invested into exploring the relationship of John and Sherlock, aka Johnlock, on sites like Archive of Our Own, Wattpad, Live Journal, Tumblr and Fanfiction.net. Vashi resident Candice Martins, 36, is a diehard Johnlock fan. While Sherlock fanfiction has existed since time immemorial, Johnlock fiction uses the BBC series as a starting point. Fanfic, says Martins, either takes off as an extension of the series, based on cliffhangers within the show, or creates an alternate universe, which except for the lead characters has nothing in common with the original.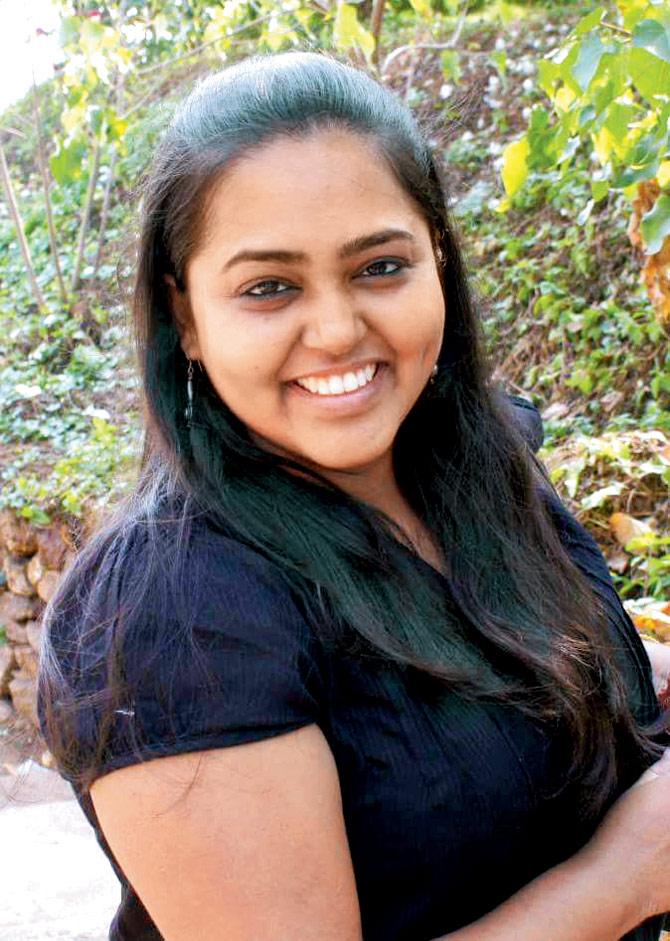 Candice Martins, 33 Homemaker Johnlock helped me: Challenge gender stereotypes
But, unknown to the world, this queer fanfiction, which for years has been erroneously mocked and ridiculed for its lack of originality, poor language and perverse content, has become a comfort haven, especially for the lonely and those struggling with their sexual identities. During a recent poll on a private Johnlock group on Facebook, comprising nearly 8,500 members - undertaken for this piece - 98 per cent respondents admitted that reading and writing Johnlock fanfiction had had a positive impact on their emotional and social well-being, and these stories reverberate closer home too.
Beautiful people
Tess Joss, 30, a Mumbai resident pursuing a PhD degree in Pardubice, Czech Republic, was first introduced to it in 2016 by a friend. "Honestly, I don't know what I would have done without Johnlock," Joss confesses. She recalls a point in her life, when she feared she'd sink into depression. "I was in a different continent, and lonely. There were days, when I could feel absolutely nothing. I can't say exactly why or how, but reading Johnlock made me feel something again, because there was so much beauty in those stories and their relationship, it was actually an overwhelming experience.
It still is." According to Missouri-based Michelle Fiala, 46, who runs the popular Twitter handle @BenBatched, where she weaves fiction around two crochet dolls that resemble Johnlock, the one reason why people remain engaged with these two characters, is because "their relationship even to people who see their love as platonic, is often held up as the ultimate friendship."
Fanfiction writer and illustrator Anke Eissmann, from Germany, who runs an art blog, khor-azir.tumblr.com, agrees. "They are both outcasts, who don't really fit into society. John is traumatised by his war experience, but also has an addiction to danger. Sherlock is a loner, who takes to John immediately. I think what fascinates people is how these two find each other and form an immediate friendship," she says.
Sexual awakening
However, to say that Johnlock is only about friendship would be undermining the real motivation behind writing these stories. The intent is to explore queer relationships, too. "Ever since their first incarnation in the stories of Doyle, there have been rumours about a possible romantic or even sexual involvement [between the characters]. I like how questions of identity are raised and explored in the many different variations of one love story that fanfiction offers," says Eissmann.

It is within these spaces that people have also experienced sexual liberation. For instance, Arlene Placer, 77, from New Jersey, who is both an avid reader and fanfiction writer, says her life took on different meaning after she began writing Johnlock stories. "I changed my hair from white to reddish, changed the look of my clothing from the baggy-old to something more tighter, and younger. I renewed a lagging sexual relationship with my hubby of 30 years. I also began using make-up for the first time in five months," she says.
Nothing, however, comes close to the story shared by 15-year-old Alex S from Australia, who calls himself "gender fluid" and revealed how Johnlock normalised sexuality for those like him. "When I was younger, I was sort of transphobic. I thought it was weird to be anything, but straight. Two years ago, some friends started talking about Johnlock and that suddenly caught my attention," recalls Alex. "I got so involved with their story, that eventually the discomfort surrounding gay couples disappeared. Soon after, I started questioning my own gender, and that's when I knew I didn't have a single identity." Martins, who is mum to a toddler, adds, "I've always been rather liberal when it comes to views regarding different sexualities, but reading Johnlock has made me aware of the gender stereotypes I have held. It's also made me understand that gender can be non-binary."
Catch up on all the latest Mumbai news, current affairs from Mumbai, local news, crime news and breaking headlines here
Download the new mid-day Android and iOS apps to get updates on all the latest and trending stories on the go