What's it like to be in the deepest, darkest space of the World Wide Web? mid-day spent two weeks exploring netizens' secret hellhole and realised that there's a lot to be feared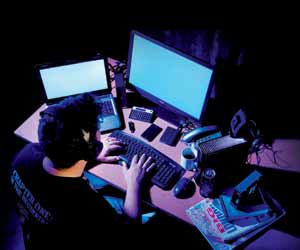 Until a few weeks ago, the Internet didn't seem like such a bad space to be in. Stalking friends on Facebook, browsing through Instagram timelines, reading lousy listicles and binging on paranormal reality shows were some of the few unbecoming indulgences this writer could have pleaded guilty to. This was all before reports of a 15-year-old Govandi boy accessing a suicide game on a parallel universe on the World Wide Web surfaced. Suddenly, it felt like a new doorway had opened. Yet, even as we tried to sniff its presence on the Internet, we were forewarned: "Stay out of it for your own good". That these were the first of many warnings we'd receive would be undermining the fear and apprehension that surrounds it. It's not for nothing that this secret world has come to be notoriously called the Dark Web.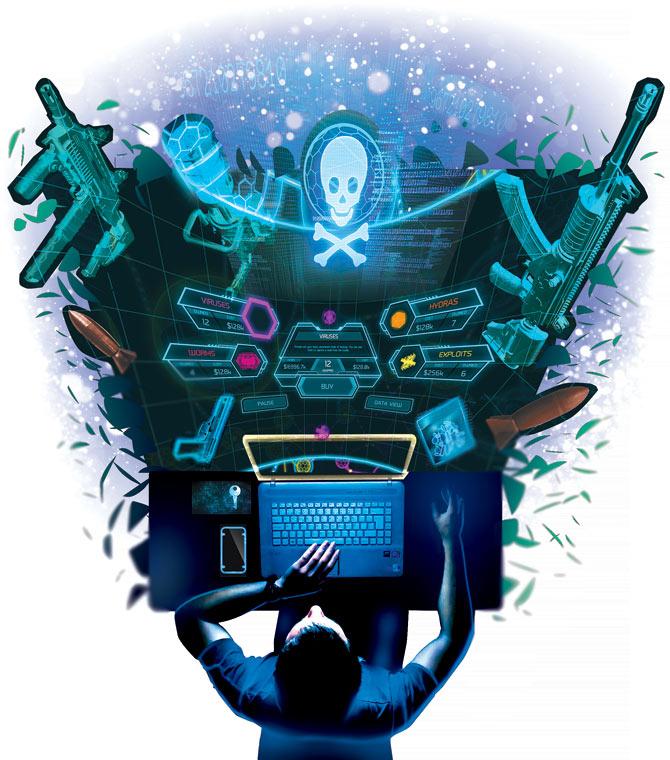 Illustration/Uday Mohite
Once used by intelligence organisations to store confidential data, the Dark Web or Darknet, is said to be the third and deepest layer of the World Wide Web. While the first, which is the Clear Web, includes everything that's publicly accessible through search engines such as Google, the second, Deep Web, comprises content that is not indexed by standard search engines. Your email, online shopping, banking and Facebook accounts, all encrypted by passwords, fall under this category. The Dark Web, on the other hand, is an insignificant fraction of the Deep Web, and is accessible only through specialised software like The Onion Router (Tor) that runs under the domain 'dot onion' and boasts of enabling anonymous communication. It's this degree of user invisibility that has given Darknet the supreme distinction of being above law.
Over the last decade or so, especially after the launch of the Silk Road (see box) in 2011, the space has become synonymous with unlawful trade activity. Drugs and human trafficking, child pornography, credit card frauds, identity thefts, murders and kidnapping, you name it and they are here — all thriving fearlessly. In 2014, a study conducted by Dr Gareth Owen, researcher and senior lecturer in the School of Computing at the University of Portsmouth, claimed that over 80 per cent of so-called Darknet traffic across the world was generated by visits to websites related to child-abuse. "This represents the most egregious content one could imagine, representing real harm to children," London-based Owen told mid-day. Closer home, a regular Dark Web crawler in Mumbai claims that at least 10 per cent of the city's drug circle currently procures contraband from hidden markets within this space. But, even as we speak, this hellhole that once made laughing stocks out of investigators due to the pathless trail it put them on, is slowly coming under the scrutiny of law.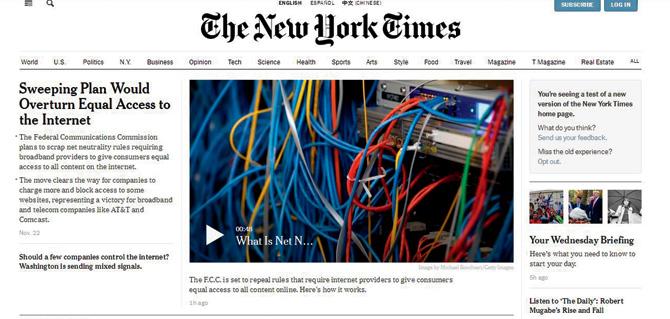 The New York Times debuted on the Darknet last month to make it available to readers in regions where it has been blocked
In May this year, when the Anti-Narcotics Cell of the Mumbai Police busted a massive drug racket involving college students and recovered 1,400 LSD dots worth R70 lakh, not known to many, they had arrested five suspects, who were operating from within the Dark Web. Earlier in July, the US Department of Justice shut down AlphaBay and Hansa, two of the biggest criminal online marketplaces, which have been linked to several deaths. Last week, UK's National Crime Agency cuffed a 19-year-old Indian-origin British teen, Gurtej Randhawa, who bought a car bomb off the Dark Web.
Is the Dark Web's unabashed promiscuity then, something to be feared? mid-day combed through this labyrinthine maze for over two weeks and reached out to both its friends and enemies to find out what makes this demonised step-sister of the Internet such a lure, and why it should be finally, fearing its spies.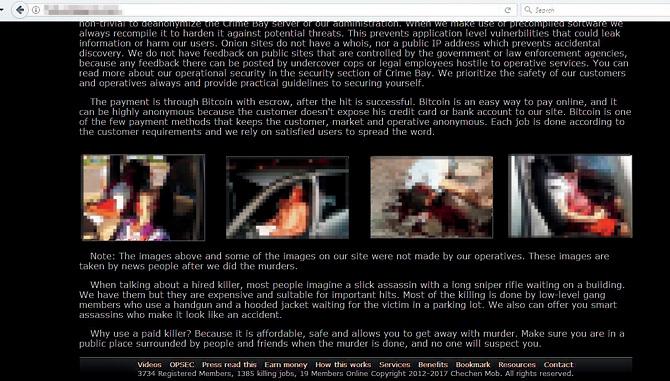 Enter the dragon
"What you need to keep in mind when using the Darknet is that it's not a place you can explore, unless you know exactly where to look and what to look for, or if you've been invited to do so," said cyber security expert Vijay Mukhi. This proved to be the biggest hurdle when we tried exploring the Dark Web for the first time. While downloading Tor gave us the ticket to hop aboard, attempting to browse through it, put us onto sites that any regular Google or Firefox browser would.
It's only when we stumbled on Hidden Wiki, which is Dark Web's answer to Wikipedia and serves as a directory of links to other 'dot onion' sites, that we were able to make our first foray into the web. The page provides a roster of web links of hidden services (HS), all of which are created using an assortment of characters to make them unintelligible. Sites like Reddit and Deepdotweb are also used to source these links. While these directories list services ranging from illegal drug and ammunition markets, places to procure counterfeit currency, as well as anonymous messaging services, which claim to link you to other users on Dark Web, when we tried opening them, most were dead links — possibly suspended or banned.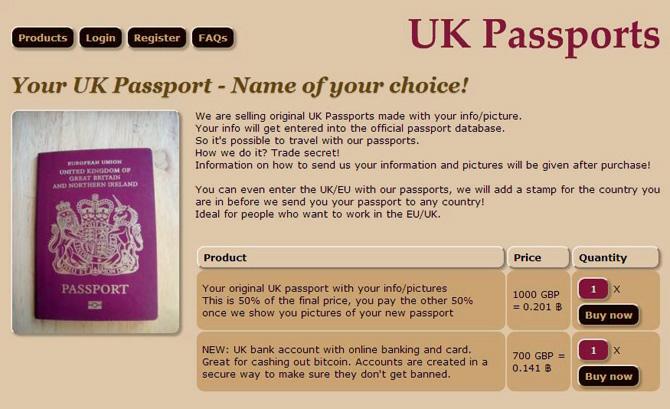 After a couple of failed attempts, we finally chanced upon a pop-up that led to a hitman network. The site in itself looked rudimentary, and the font and design, brought to mind the web pages of the mid 1990s — most websites that run as hidden services on Tor follow a similar template. The network claims to be a platform where customers can anonymously send orders to "beat up, set fire or kill their chosen target". And, the payments for the job, which vary from $5,000 to $200,000, are made using crypto currency like bitcoins, which assures secrecy of transactions. "If you pay using credit card, the police can easily track you down. Here, you could be hiring your next door neighbour, to kill your neighbour on the same floor, and no one would know," said Mukhi, while explaining why digital currency is most preferred.
There is a vast network of such assassin agencies operating on the Dark Web. We also attempted to fill the application form, and realised that operations can be carried out within Mumbai too. "Everything has its price, nothing is impossible," a Dark Web user from Mumbai told us.Services to most child pornography networks, however, have been shut down. One explanation for pornography sites not being accessible is that they run on an invite-only basis. The site owner won't provide access until after verifying the visitor's credentials, a cyber source said. The verification could take weeks, months or years. "But, I would strongly advise against visiting such sites without co-operation from law enforcement," Owen advised us. If images are downloaded, not only would it amount to a criminal offence, one could also be compromising their systems to hackers.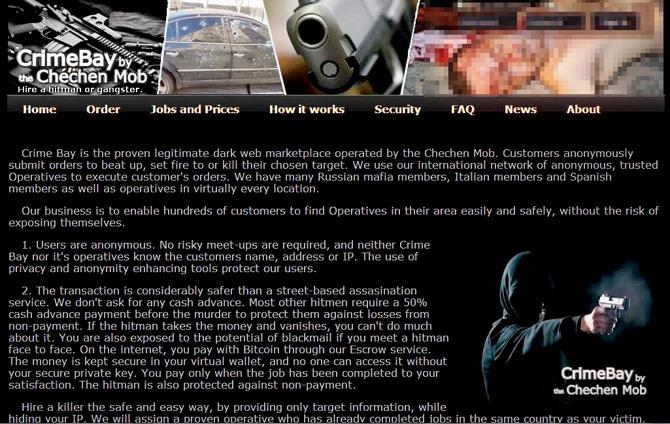 The same rule applies to online games like Blue Whale, explained Mukhi. "You can't play these games, unless you spend a year or two in Dark Web forums. It's only when people trust you enough that they give you a user ID, password and link to find games like these," said Mukhi.
But, not all is deep and dangerous here. While going through this clutter of hidden services, we also came across e-book libraries and online radios that care little for piracy and copyright laws. One e-library (http://xfmro77i3lixucja.onion/), for instance, claims to be a repository of digital rights management-free e-books. "We won't listen to any content removal request from corporations, editorials, right management organisations or any other blood-su****s," the site owner warned. One can easily upload their books on this site, for others to read. And, mind you, there are millions of readers. Not surprisingly, the most downloaded book on the site was TOR and The Dark Net: Remain Anonymous Online and Evade NSA Spying.
The radio offered an interesting collection that varied from Miles Davis, Clarence White and also had classics by Johann Sebastian Bach. But, just when we were beginning to think that there was nothing more beyond this for us, we stumbled on The New York Times, among the first mainstream news sites to debut on the Darknet last month. Again, quite basic and less cluttered compared to the original, the site was launched to make it available to readers in regions where it has been blocked.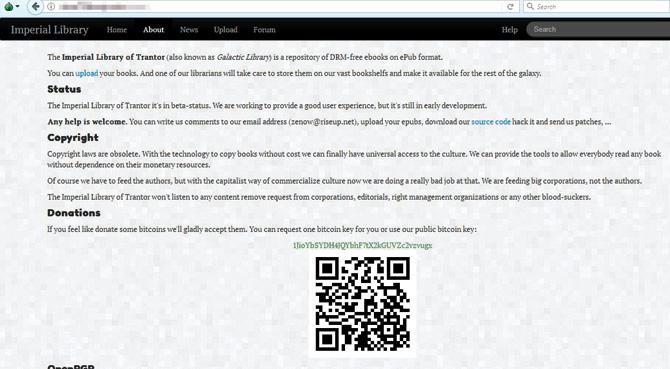 The drug haven
When a delivery boy with a leading private courier company was recently asked to deliver a T-shirt at an abandoned building in Andheri, he had no idea that he was being used as a pawn to facilitate a drug deal. The receiver, a young kid from a city college told mid-day that he had deliberately shielded his identity and avoided giving his residential address so that cops would not trace him, had they blown the cover off the racket. Sneaking in high-end drugs in electronic parcels and packaged goods is the most common modus operandi adopted by those running illegal drug markets on the Darknet.
According to the Maharashtra Cyber and the ANC, there appears to be a small, yet disturbing number of people in Mumbai, who get on to Tor, for the sole purpose of buying drugs. "The cannabis you get on the Dark Web is of top-notch medical quality. A person smoking pot would want to smoke the clean stuff, rather than the spiked variants you get in Mumbai," said a 24-year-old Darknet user and drug buyer, on condition of anonymity.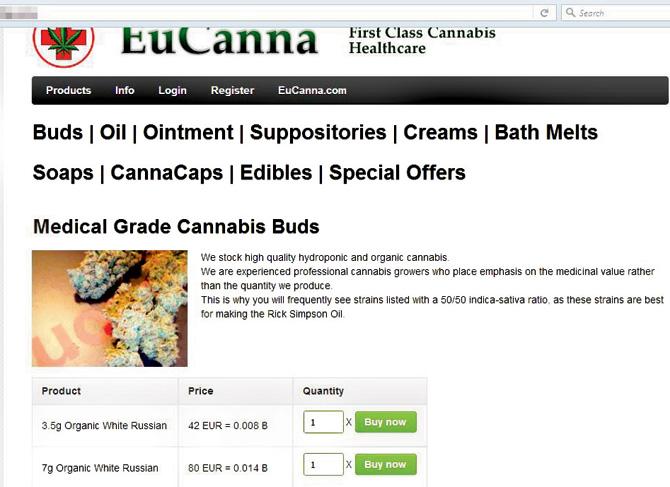 Most online drug market sites we found on the Dark Web had restricted access. It's the owner who takes a final call. The reason, said Mukhi, is the police and other investigating bodies, which keep a close watch on their activities. We sent a request to be invited to one of these sites. The access to that site has since flashed nothing, but our pending request. But, even if access were granted, a drug deal can't be sealed in one attempt, another Dark Web user said. The seller won't make a move till he/she isn't sure of the user's seriousness to purchase products. The buyer also has to pay in advance through bitcoins. "But, there's no guarantee that the drugs would be delivered. Around 15 to 20 per cent of the time, they are never even sent across. It's a gamble," a drug buyer said. Mukhi said that of late, the top investigating agencies have been spending a lot of time on such drug markets. "They start selling and buying drugs, and try and create a reputation for themselves, in order to get access to what's happening there."
A senior official in the ANC said that in the past, they too have contemplated networking with sellers on the Dark Web, in order to identify their location. "But, the investment is huge and time-consuming. Till the seller hasn't erased all doubts of whether the buyer is not from an investigating agency, he keeps exploiting you and expecting you to place orders. And, with the exchange currency price for bitcoins only increasing every day, this isn't the most feasible option for us to go hunting for the accused," the official said.
In a trusted transaction, the buyer usually pays in advance for the drug. "One has to always buy in wholesale. So, with weed for instance, you can't order anything less than an ounce [28 gm]," said a buyer. The purest quality doesn't come for less than R26,000 per ounce. "After the order is made, you have to play the waiting game. Sometimes, you have to wait for weeks on end, till the product is delivered to you," the buyer added. Shivdeep Lande, deputy commissioner of police, ANC, admitted that investigating a Dark Web case is difficult. "But, it's not impossible, and the drug bust in May is the best example," he said.
What are we risking?
Once the high of accessing the Darknet wanes, the truth unfolds. The dangers, as we realise, are many. "The more time you spend on the Dark Web, interacting with the users there, the easier it becomes for them to trace you," says Mukhi. "Say, if am invited to play a certain game, I would need to download that piece of software. For that, I will have to connect to another server, but once I do that, the server would have information about who I am and my physical location would be available." What are the risks? "You don't know who is on the other end of the system. When people know how to physically get in touch then, you could be putting your life in danger," he added.
Mukhi said that currently, most Dark Web crimes, which are being reported in the city, are cases of ransomware. "Once they trace your server, they put a virus on to your computer, and make sure that all your files are unreadable to anyone but them. That's when the blackmailing begins," he said. When mid-day reached out to Tor, Stephanie Whited from Tor Project defended the software, saying it was developed "to be a force for good" and was "advantageous to people around the world facing a variety of threats to their personal liberty, from advertisers collecting and selling personal data, to oppressive censorship and surveillance". "Over 2.5 million people use Tor every day, including journalists, human rights advocates, and lawyers. We think a distinction needs to be made between the tools and the crimes. Cellphones and cars are also used for bad purposes, but we don't blame them. It's easy to pick out the bad actors and turn them into a story, but it's the silent majority of others working for good that are actually inspiring," said Whited.
'Will find them soon'
As much as the Dark Web is a global problem, it's also an issue for India. Balsing Rajput, superintendent of police, Maharashtra Cyber unit, said the presence of Dark Web-related criminal activities in India can't be ruled out. "There is every possibility that terrorist and anti-social elements may be using this platform for furthering their agenda since this platform provides friend-to-friend, peer-to-peer networks for communication. There are many email services for secure communication," said Rajput.
Presently, the state security cell is in the process of developing technical capability and building a human resource pool to investigate such offences through cyber labs. Brijesh Singh, special inspector general of police, who is heading the project said that the technology should be up and running within the next six months. "The very nature of the Dark Web is disturbing and thus, for the sake of national security, it should be nipped in the bud soon," Singh said.