The Saathi team preparing for Rangavali, the first ever queer festival to be held at IIT-B, this weekend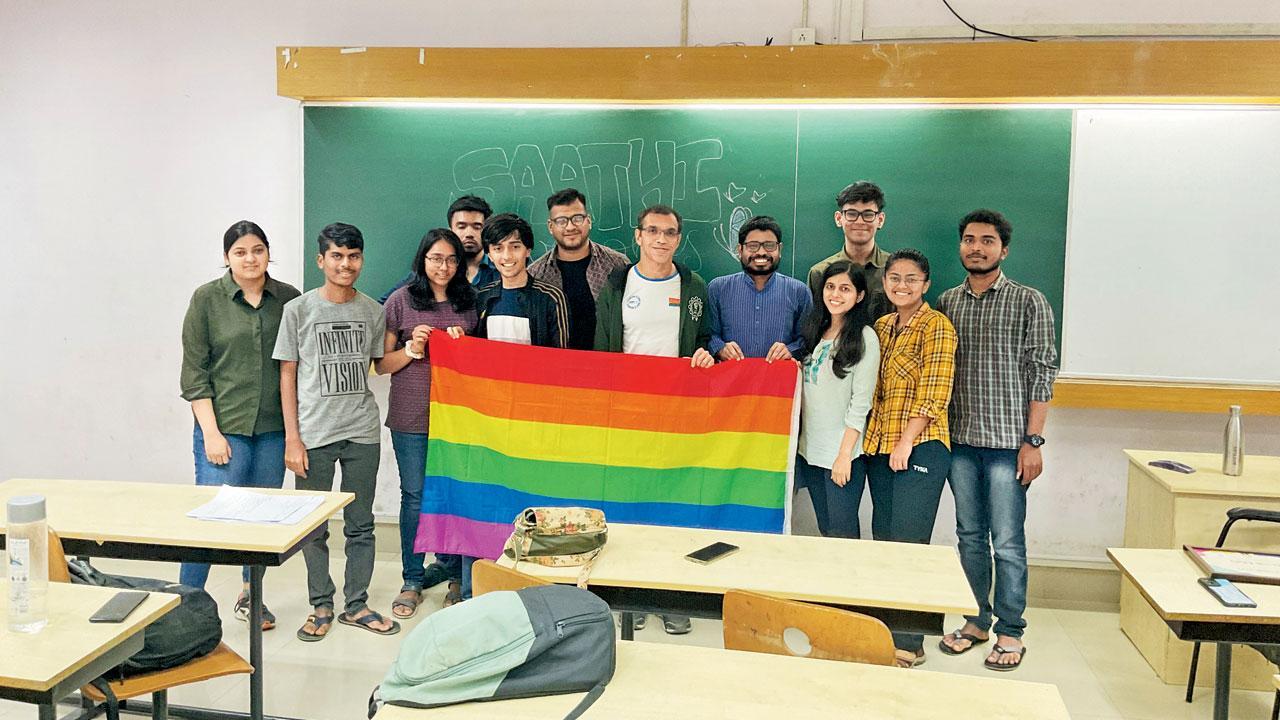 Saathi team
This weekend sees the first ever queer festival at the Indian Institute of Technology, Bombay (IIT-B) campus. Titled Rangavali, the two-day festival has been organised by Saathi, the LGBTQIA+ resource group at the Powai-based institute. The idea, organisers say, is to promote inclusivity, create awareness about the queer community's rights and stress on the need for sensitising people of all genders towards them.
Spread out over Saturday and Sunday, the festival also had a soft opening on Friday night, screening short films and documentaries. This included films by filmmaker Shridhar Rangayan, the director of the Kashish Film Festival. The screening was followed by a talk session with Rangayan. Rangavali was officially inaugurated on Saturday, by Faculty Advisor Abhijit Majumdar. 
ADVERTISEMENT
Vishwanath Falegaonkar, a PhD research scholar at IIT-B, who is the overall coordinator at Saathi, says that similar events were held for the first time at the Delhi and Madras campuses of the institute in January and February respectively. "Our teams attended both the events and we really wanted to have one on our campus. We have been working on this since then," he says. 
The festival features a quiz about gender, sexuality and identity and a talent show for students to showcase their talents such as stand up comedy, poetry, story-telling and other skills. Rangavali will also see a sensitisation workshop for the faculty and students, as well as two panel discussions around themes such as same sex marriage, mental health challenges faced by the community, the issues faced in an academic setting and the overall environment with regards to the community in the country. "IIT-Delhi has a post for the Dean of Diversity and Inclusion and we intend to put in a formal request for a similar position at our campus after the event," says Falegaonkar.
When: March 25-26 
To Register: QR Codes available on Saathi Instagram page