A psychologist who draws from her study of shapes to understand why humans behave the way they do, gives mid-day writer a peek into her personality type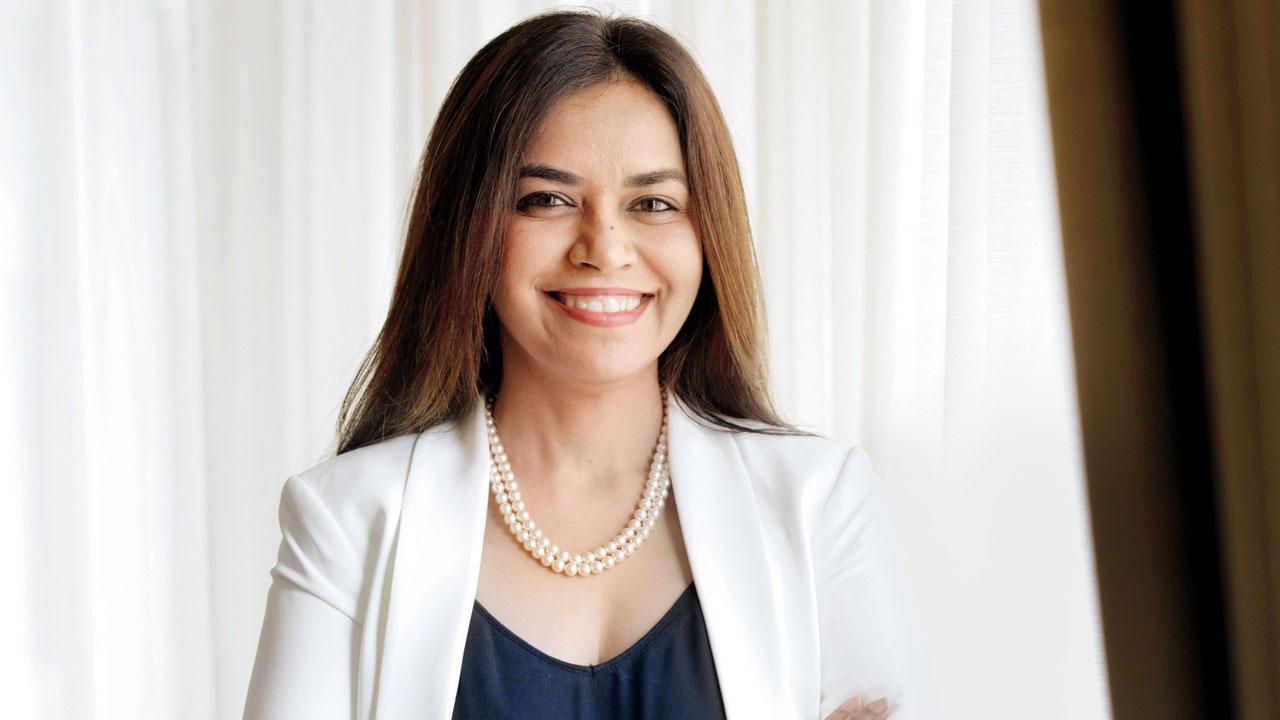 Sneha Shah
Do I have a shape?" The questions looms on our mind, as we prepare for a session with psychologist, coach and founder of ISRA, Sneha Shah. The knowledge of your "shape", Mumbai-based Shah believes, will help you become an "effective communicator, forge deeper connections, heal relationships, and also understand your own motivations, insecurities, passions, and triggers better". Her own interest in this subject stems from the work of US-based Dr Susan Dellinger, creator of psycho-geometrics, a communication system identifying the science of behaviour. "In 2012, I wrote to her, mentioning my interest in her area of study. Three weeks later, she sent me a box full of literature on it." Shah never looked back—that same year, she became a licensed psycho-geometrics facilitator. 
Her new book, What Shape Are You? (Westland Books), is guided by years of research in the area of psycho-geometrics, and hopes to offer fresh insight to readers, not just about their own personality, but that of others, and why we are attracted to certain kinds of people, or why we aren't. Shah's work piqued our curiosity, compelling us to learn a little more about the shapes that guide. Before our session, Shah made us take a short multiple-choice based online test—the words and phrases we chose while answering, would give her a window into our traits and habits, thinking style and how we communicate with others. When we met over a video call later in the day, Shah had our scores for us on a slide show.   
ADVERTISEMENT
In front of us, were five shapes—a box, triangle, rectangle, circle and the squiggle. Based on our responses, we were given a score below each shape. Right at the beginning, she lets us know that "all five shapes are within us". While the shape for which we got the highest score, may be the most dominant one at that particular point in our lives, the other four are still inside of us. She explained the traits associated with each shape (see box), before discussing our own. "Your dominant shape, and the secondary one [where you got the next best score] are the two shapes that define you as a person, and the way people perceive you," says Shah, adding that the shape where you got the least score is also important. "Because chances are that you are most triggered by those people who have your least as their dominant." Interesting. But the knowledge that we had a score below each shape, also made us realise that the human mind is like clay—and can be moulded to fit the shape they want to. "The healthiest personality is that of a person who is not rigidly caught up in one or two dominant shapes, but is able to find the balance in using the right shape, at the right time, with the right people, and in the right situation. There are unused shapes within us, and when a person starts using the strengths of these unused shapes, they start seeing a huge opening to what is possible [in life]," she says.
What's your shape
SQUARE: The hard worker, this shape is typically a very tidy, logical and practical individual. 
TRIANGLE: They are adept at taking charge, and wielding authority.
RECTANGLE: They are in a learning phase and searching for something new in their lives.
CIRCLE: They are the lover among us. Circles are focused on the wellbeing of others and on maintaining harmony. They abhor conflict.
SQUIGGLE: These individuals tend to be exceptionally creative, expressive, flamboyant, dramatic, and witty and, are the messiest.