In an ongoing exhibition, two NRI-artists explore their roots in India through pop culture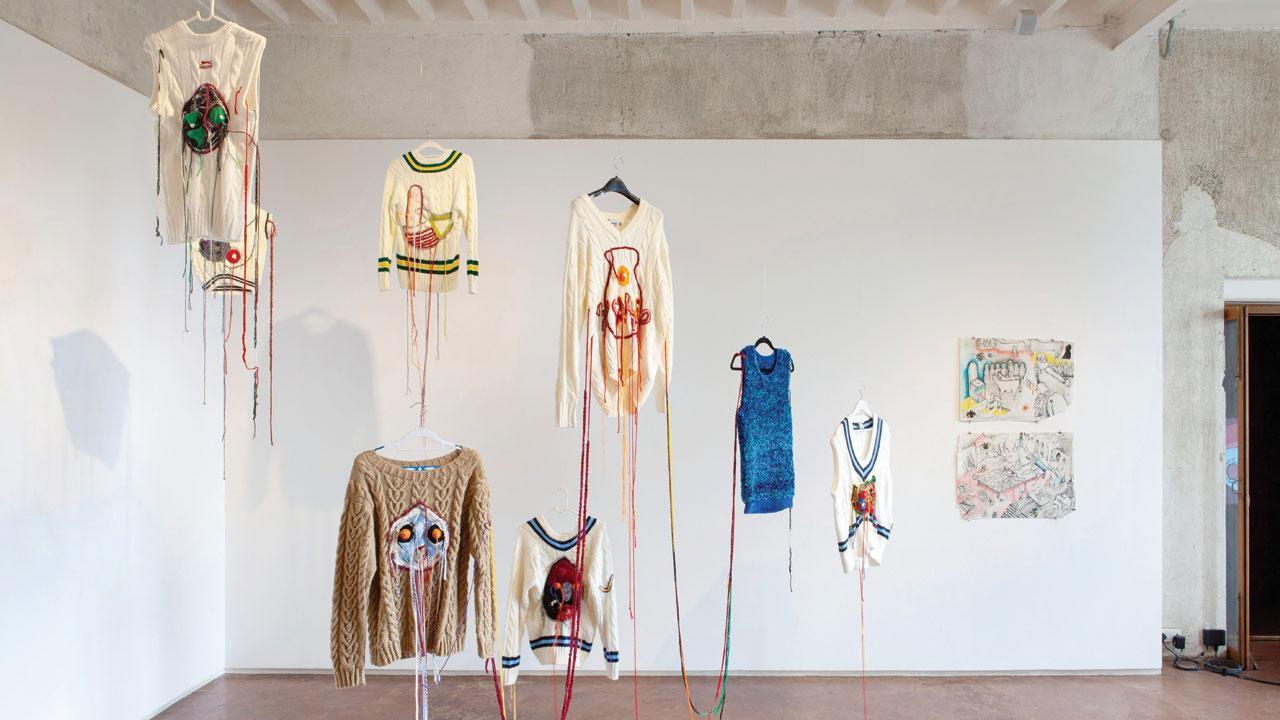 Bold pieces of art echo the complexities of displacement. Pics Courtesy/Jhaveri Contemporary 20
While Canada-based artist Jagdeep Raina has only visited India once as a teenager in 2005, his family held their roots here for generations, being forced to flee from Pakistan-occupied Kashmir in 1947 after facing the trauma of violence during the country's Independence. And, like every family that was displaced during the unstable political and communal climate at the time, they had to find a new country to call a safer home.
"The memories our grandparents have of the time are horrifying; and there's a sense of historical amnesia because it's barely ever discussed. There's also a silent solidarity in grief amongst the community at large," he explains when describing his own curiosity and urgency in wanting to collect and document these stories before they die out with the older generation. Similarly, UK-based artist Hardeep Pandhal plumbs into the recurrent problems of historical repetition, delving into the social gore of racial violence and disturbing cultural traditions. His Punjabi gothic artworks embrace moments of historical topsy-turviness, playful sensibility and constructive acculturation.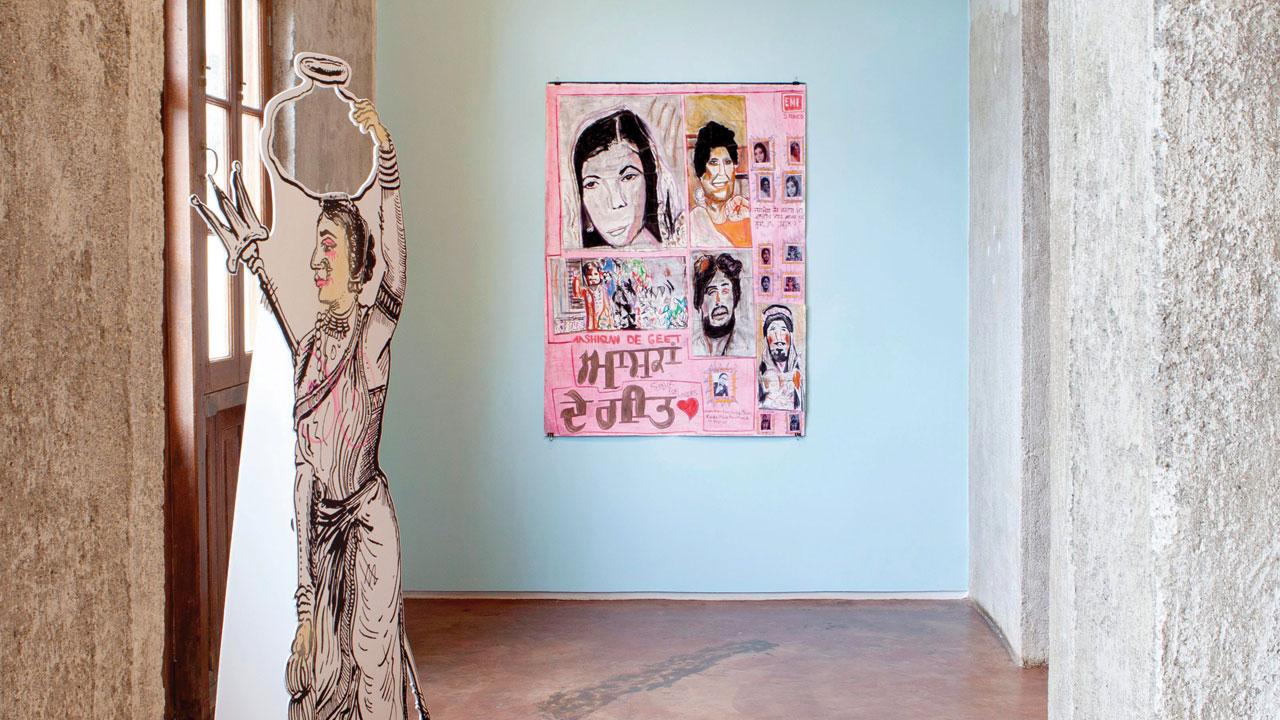 At Jhaveri Contemporary in Colaba, the two have been paired together for a show titled, You Migrate, We Migrate. You Displace, We Displace. Of the show's title, Raina laments, "In every country, there's a complicated role that an immigrant plays. Not only does migration lead to a community's displacement, but when they form and establish their roots elsewhere, they're complicit in displacing other communities, cultures and traditions around them, as well." For Pandhal, however, it's more about understanding who defines we and you. "Does one precede the other? Did you displace 'we' or was it the other way around? It makes me think about being complicit in situations that I'd rather not be in, perhaps."
In Raina's mixed-media research-based work, several symbols of Indian pop culture from the second-half of the 1900s (such as vinyl album covers, cassette and VHS tapes and Bollywood portraiture) and phulkari embroidery explore the birth of bhangra music in the late '70s. "The only time I remember feeling truly connected to my culture in a non-serious, non-forced way was when I'd go for family parties or weddings dressed in a kurta and dance with my cousins to bhangra. We wouldn't get stared at in a weird way or stick out like a sore thumb. There were also a lot of social and traditional nuances I picked up from these songs, which, as an immigrant, is not tangibly seen on a daily basis. Over time, many international artists and DJs started to collaborate with bhangra singers, celebrating our indigenous culture, struggles, racial issues and future in such an inclusive way, it created a deep obsession in me to document and resurrect this history."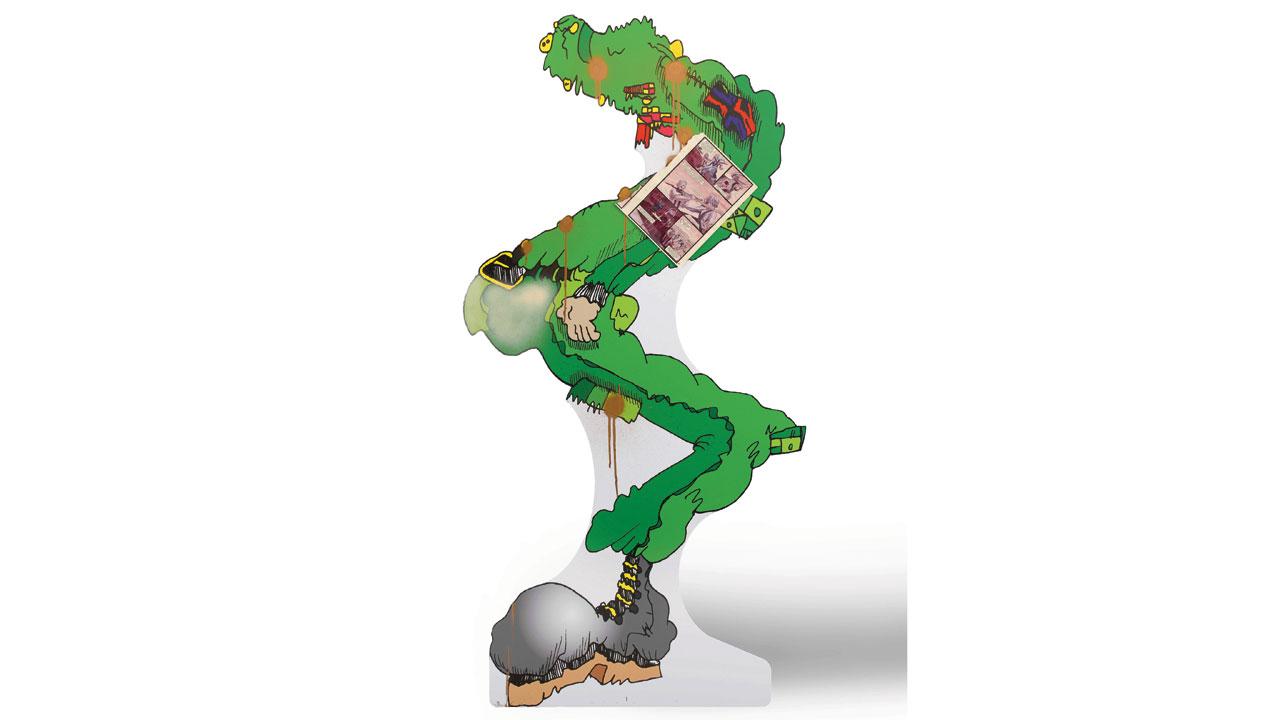 Hardeep Pandhal, Respect my BAME (name change), 2015
In contrast, Pandhal's work splays out bold energy, sharp criticism towards colonialism and high-spirited complexity. In his fascinating Lord Tebbit series (featuring cricket jumpers embroidered with ghoulish figures with oozing eyes and mouths), he exemplifies the irony of the conservative English law-maker's cricket test, which sought out the extent of an immigrant citizen's loyalty to England by gauging their loyalty to the English cricket team. It also pays homage to high-fashion designer Vivienne Westwood's 1980s punk aesthetic.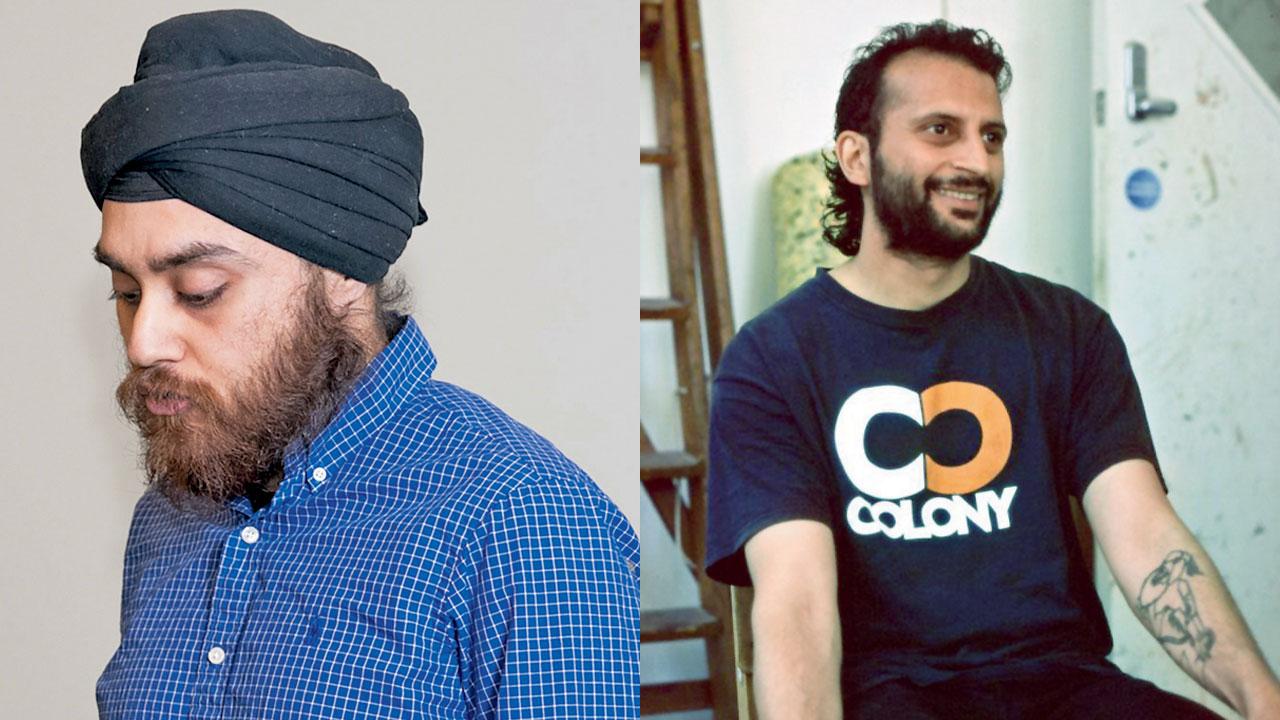 Jagdeep Raina and Hardeep Pandhal
On the surface, the entire exhibit celebrates the boldness and playful side of Indian culture at home and overseas. But for immigrants like Raina and Pandhal, there's a sense of melancholy and urgency attached to it. "The memories attached to the home that my grandparents and parents left behind is slipping away like quicksand, and now starts to feel quite foreign over time. While we've all carved out an identity in our new homes that we're reasonably comfortable with, we're always simultaneously grappling with [and] coming to terms with the past in our own ways," suggests Raina.
WHAT: You Migrate, We Migrate. You Displace, We Displace
WHEN: September 2 to October 30, 2021
WHERE: Jhaveri Contemporary, Colaba
CALL: 022 22021051