The release of a new memoir by a mother who struggled to conceive for five years inspires a discussion around the toll assisted reproduction takes, how society can do with less judging, and men with more investing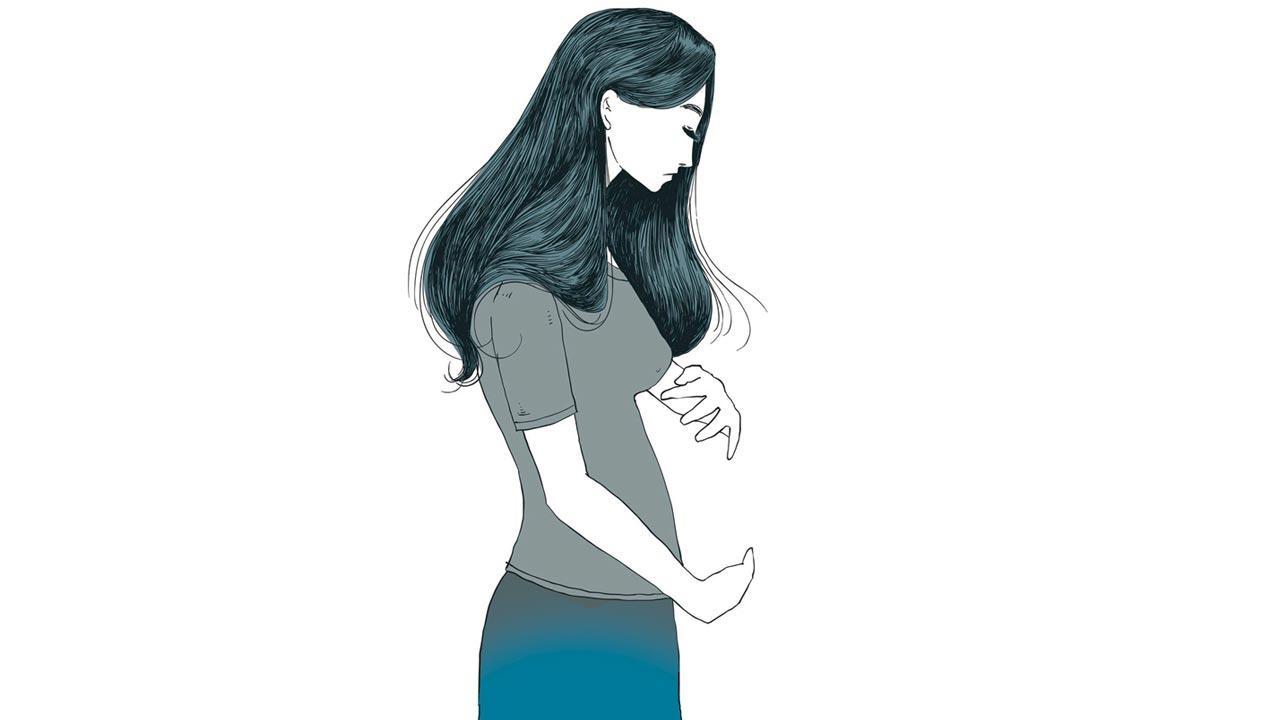 Pic/iStock
Most women are told three things growing up: Get a degree. Find a job. Marry. No, let's make it four: Procreate. The inception begins very early, so much so that women focus on these goals like job targets. Employed by 21. Wife before 26. Mother at 28. It's an endless race to keep up with the ticking biological clock. 
A slight delay hurts. Anything beyond, seems like a crushing failure. It often takes a huge amount of unlearning to restore the inadequacy experienced by the end of it. But, even that isn't an option handed on a platter. Bengaluru resident Rohini S Rajagopal's recently-released book, What's a Lemon Squeezer Doing in My Vagina?: A Memoir of Infertility (Penguin Random House), illustrates why.
The moving account—glossed over by a rather witty title, which puns on the speculum inserted during intrauterine insemination (IUI)—grapples with the author's five year-long battle with infertility, exacerbated by the indignities of intrusive medical procedures that she describes with clinical precision, and prying questions from people, even strangers, which affected her emotional wellbeing.
Author Rohini S Rajagopal had her son Advaith, 6, after a five-year-long struggle with infertility, which included four IUIs, two IVFs and two FETs
The starting point was the "deep sense of shame" Rajagopal, 39, had felt during her pregnancy in 2014. Sometime after completing her first trimester, when she rang up close friends and family to share the news, a relative had pointedly asked, "Was it IVF?" "No," she remembers saying. She had stuck to her "lie" for dear life. "I wanted to hide everything related to IVF and infertility treatment—behave like it had never happened, and pretend that I had a natural pregnancy," she shares over a telephonic interview. 
 
Yet, she continued to feel a compelling urge to exorcise herself of that sentiment. "The whole experience had made me feel very invisible. Even my own family and close friends had no clue about the extent to which [my husband] Ranjith and I had gone to have our baby. I wanted to be seen. It was a strong, physical sensation. I felt like I couldn't move forward without doing it." There was another reason too, shares Rajagopal. After two miscarriages, when she became pregnant for the third time, she had suffered a bout of bleeding. "At the time, in a moment of desperation, I told myself that if this one goes through, I will tell my story to the world." This book, she says, was a result of that promise.  
Priyanka Moraes, 36, says that after seven years of taking medical pills and invasive treatments, she was told that IVF was the only way forward. She eventually had a natural birth
Memoirs are meant to be deeply personal. This one may also read like a shared experience of many women living with the burden of their infertility, as if it's their cross to bear alone. Not too long ago, Michelle Obama in her autobiography, Becoming (2018), had written about feeling lonely, "failed," and "broken" after her miscarriage. She had sought out in vitro fertilisation (IVF) to conceive, but was left "largely on my own to manipulate my reproductive system into peak efficiency," as her "sweet, attentive husband"—the future President of America—worked at the state legislature. Irrespective of how supportive a spouse is, Rajagopal admits that women end up feeling cornered. "Some of it is, of course, pure biology. Because of the way infertility treatment pans out, the burden is mostly on women. If you look at IVF, for instance, once the sperm is donated by the partner, everything else happens in the woman's body. There is very little for the man to contribute, at least physically." Even emotionally, we don't encourage men to share their vulnerability, she says. "In my marriage too, it remained a point of conflict. I felt that my husband didn't bring in the investment that I brought in, while he didn't understand why I was being so overly anxious." 
Infertility is the silent truth behind many young parents today. According to a 2018 report by the Indian Society of Assisted Reproduction, 10 to 14 per cent of the population suffers from infertility. This amounts to roughly one in every six couples in urban India. And while society discriminates, the condition doesn't. An article in Med Life states that female infertility accounts for 40-50 per cent in India, while male infertility, 30-40 per cent. The rising cases mean that conversations around this need to begin, and soon.
Dr Firuza Parikh
Early in March, an avid Chennai-based bibliophile, who requested not to be identified for this story, used Instagram to share her tryst with infertility. Relaying her ordeal in a series of posts, where she otherwise shares book reviews, the young mother discussed how PCOD (Polycystic Ovarian Disease) had wreaked havoc in her life. "By my fifth wedding anniversary, I was a depressed soul. I quit my job so I could relieve myself of the stress of travelling for four hours every day. This depressed me even more, as my workplace was where I could let go of all the judgment and be seen as a person with skills. All this time, we kept changing hospitals to no avail. By now I was poked, prodded and injected in places I couldn't have imagined... I was a sobbing mess at the end of it. Every day," she shares. 
In a telephonic chat with mid-day, the freelance writer says that sharing her journey on social media was a therapeutic experience. "There is this huge stigma around infertility, primarily because a woman is made to feel incomplete until she has a child of her own. There is a word in Tamil to refer to a childless woman. It's maladi, meaning barren land. Nobody wants to hear that about themselves," she says, adding, "Until I became a mother, I felt like a nobody. I even stopped attending family functions for fear that someone would pop this question [around my pregnancy]. And people really don't show any mercy. My daughter is three years old now, but I have already started getting questions about when I'll have the next child." She believes that it is societal pressure that makes a couple more desperate.
It's this same kind of desperation that Rajagopal writes about in her memoir. For the first three years of her marriage, she and Ranjith had conveniently put off having a child, because "I assumed that whenever we wanted, we could get our heads down and make a baby". But, as the years rolled by, the constant questioning by extended family, and the pressure of seeing pregnant friends around, forced her to put an end to the snooze alarm on her self-regulated biological clock. "Pregnancy was an exclusive club and I wanted to break in," she shares in the book. After many failed attempts, the couple went to see a fertility specialist. All the tests came out fine. Rajagopal had been experiencing unexplained infertility—a conundrum where the reproductive system is "deemed medically fit", but is unable to perform the function it was created for. Convinced that it wasn't a cause for concern, mostly because they were still young—she was 28, and her husband 33—they decided to wait it out. It was only a year later that they met another specialist in Bengaluru, identified in the book as Dr Leela. What they didn't realise was that this wait was going to be a very long one—she delivered Advaith on January 16, 2015, after four IUIs, two IVFs and two frozen embryo transfers (FETs). "I think the miscarriages were most painful, especially the second one. That was a low from which I struggled to recover. It affected me mentally. My sister-in-law [brother's wife] who was pregnant at the same time as me, went on to have a baby girl, while I lost mine. That too, affected me. I only truly came out of that grief when I gave birth to my son. In fact, even in the early months after my son was born, I would tear up easily, because I was still carrying the weight of that grief," says Rajagopal.  
There is also the rigour of medical tests and procedures, which nobody prepares you for. Mumbai-based Priyanka Moraes, 36, recounts how being insulin resistant—in her case, linked to Polycystic Ovary Syndrome (PCOS)—started tormenting her during her early teens. "I began having hair growth on my chin, my skin had darkened, and I put on a lot of weight. I was feeling and looking different. The gynaecologist we visited, advised me to wait it out, since I was still very young."
It was only at the age of 22, when she started taking her problem far more seriously. "At the time, I was told that I had endometriosis [a disorder in which tissue similar to the tissue that forms the lining of your uterus grows outside of your uterine cavity]." A month into her marriage in 2008, she was diagnosed with diabetes. Moraes and her husband always wanted to have children, and so, they began trying early on. "But, none of the pills worked. In 2010, I did a laparoscopy. That didn't yield any results either. We kept trying for the next five years, visiting my specialist—a male doctor whom I trusted—each month at a certain time of my cycle, going through a series of invasive procedures, only to be told that nothing could be done, and that I needed to go in for IVF."
By then, seven years had passed, and the procedures had already drained her financially. "I had become a recluse, and refused to socialise with anyone. I realised that I needed to focus on my wellbeing." Fortunately for her, she conceived naturally a year later, in 2016. "Even then, my pregnancy was barely a joyous occasion. While there was relief, I was constantly worried about what would happen, because I was diabetic. All your life you are told you are infertile, so now the fear was whether I would actually be able to see it through." Her daughter Emma is now four, and Moraes is long over that vulnerable phase, but she wishes she had had enough support from those around her, to help her get past it.
Dr Firuza Parikh, director of Department of Assisted Reproduction and Genetics, Jaslok-FertilTree International Fertility Centre, feels that fertility treatments are not as grim as they are made out to be. "The problem starts when people chase dreams that may not come to fruition. I think there is a part of us that is always hopeful. Having said that, IVF is not a perfect science, although it is over 40 years old, and there have been a lot of medical breakthroughs. Where the success rate was once five per cent, today it is close to 60 per cent. But, one must be realistic," she says. What is most important, she feels, is approaching a conscientious and empathetic doctor, who gives the couple a true picture of where they stand. "Often, women come to me, saying 'Doctor, you are our last hope'. But, whatever I do would have to be within the realm of science. I cannot wave a magic wand. I always tell my patients, imagine that for your needs, you need a tailor, who will make a dress tailor-made for you. It may not fit the first time, but you will have to cut, alter, before you fit into it perfectly. IVF is a lot of a hard work, and it is an exacting science. So, couples need to be counselled and should be made to understand the process. Once they are in it, they have 
to be persistent."
Dr Parikh suggests pre-IVF counselling, something that is now being taken far more seriously among fertility specialists. Dr Santosh Bangar, consultant psychiatrist, Global Hospital, admits that infertility can be "emotionally unnerving" and "traumatic," especially for women, because the responsibility for it is rarely placed on the man. This is aggravated by mental health illnesses like depression and anxiety, which have also become leading causes of infertility, he says. Stress, hence, is not just a symptom, but also a causative factor. The toll it takes on spousal relationships is also something to be looked into. "We don't know what happens behind closed doors, unless the couple comes in for therapy. But, many resort to alcohol or smoking addictions, and even have extra-marital affairs. This is why pre-IVF counselling is very important, because there's investment of time, money and emotions in the process, and nobody wants an unhealthy baby."
There are learnings, of course, says the Chennai mum, who feels that women, especially, need to be more sensitive towards other women. "While having a baby makes it all seem worthwhile, we need to stop badgering people with 'when is the good news?' questions. I wouldn't want another woman to experience what I have."
10-15
Percentage of urban Indian couples who live with infertility, according to a 2018 report by the Indian Society of Assisted Reproduction
Coping with infertility
Dr Santosh Bangar
. Visit a psychiatrist to check whether you need medication or cognitive behaviour therapy
. Maintain a healthy lifestyle—eat on time, and get six to eight hours of restful sleep
. Follow a structured routine
. Resort to relaxation techniques, either yoga or deep breathing exercises
. Surround yourself with empathetic people 
. Spend quality time with your spouse—it's not just about what happens in the bedroom, but also what happens outside