K Vaishali's real-life diaries in a Hyderabad University hostel as doubly marginalised speak of extreme isolation, abuse by family, and discrimination, all underlined by the perpetual search for love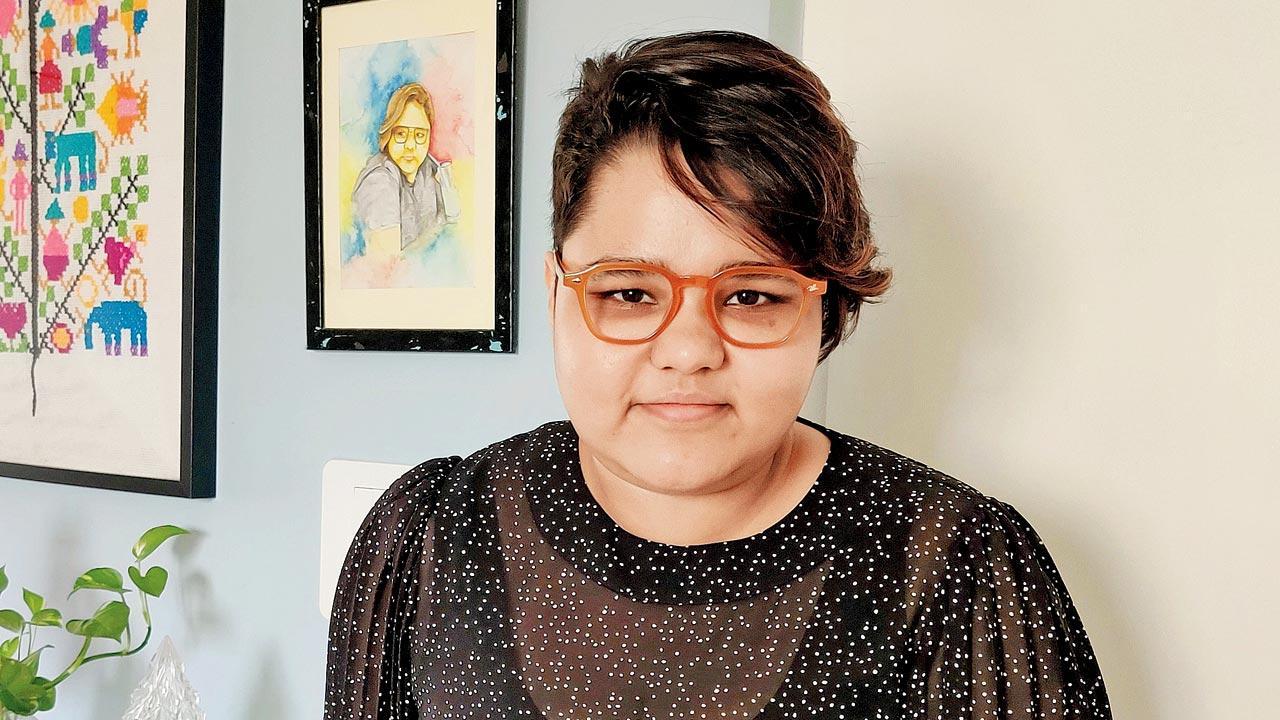 K Vaishali
I grew up all over India, but it was in Mumbai that I came out to my mother. I had just given up on my parents' dream to become a chartered accountant (CA), as well as a job at a CA firm. This was after I made an unacceptable error, calculating a client's Direct Taxes as 64 per cent instead of 46 per cent. 
After this and a couple of similar incidents at the firm, like misspelling the name of the Chief Operating Officer, I knew something was off with the way my brain worked. Soon, my younger brother began showing similar signs. It was then that my parents agreed to let me take the dyslexia assessment test at age 20, something I had been asking for long. We were both diagnosed with dyslexia; I, with accompanying dysgraphia [neurological disorder that impacts writing ability and fine motor skills], and my brother with severe Attention Deficit Hyperactivity Disorder (ADHD).
ADVERTISEMENT
Dyslexia is more than just flipping the letters in a word; it's a state of mind, it's the way you grasp or fail to grasp concepts. Dysgraphia, among other things, is the inability to understand which hand is the left and which is the right. With the diagnosis, I was finally able to understand so much about myself and my inability to do well at school despite putting in an inordinate amount of time and energy. I was also coming to terms with a part of myself that was more puzzling. Even though I had not fully understood what it meant to be lesbian, I came out to my parents; my mother had a very difficult time [accepting it]. 
It was around this time that my parents moved to Chennai, and my brother to Delhi for higher studies. I wouldn't go as far as saying that they didn't care about me. They were dealing with their own issues and didn't know what to do with a lesbian daughter.
I had to take care of myself and to support myself in the city, I started managing a cinema hall. But living in Mumbai isn't cheap. I moved to Ahmedabad and worked as an office boy but I was fired. I quickly understood that I needed a safe place, so I applied for a Masters degree in Communications at Hyderabad University. Not only was I trying to find a place to lay my head, I also had to take care of my meals. 
There I was, trying to survive as a closeted lesbian, while trying to explain to my professors what dyslexia and dysgraphia is. I had to tell them about the disability and explain how they might have to help me. I was looking to them for assistance but was sorely disappointed. 
It was when I began my second year that I thought I must finally pen my journey. I had written a semi-self published book but this one [Homeless: Growing Up Lesbian And Dyslexic In India] was going to be different. It became a 'coming out' book and I am glad it did. I no longer have to hide this part of myself. My current workplace is supportive of my book and my disabilities. I find this comforting; it is essential if I am to live an authentic life. 
My time at university, although tough, was also the time I found a supportive partner. Now that I am out publicly, I find it liberating that I can stop referring to her as 'he', when I tell someone that I have someone special in my life.