The Krishnamoorthys, who lost both children in the 1997 Uphaar fire tragedy, have been fighting for justice for over 26 years. And they are nowhere near getting it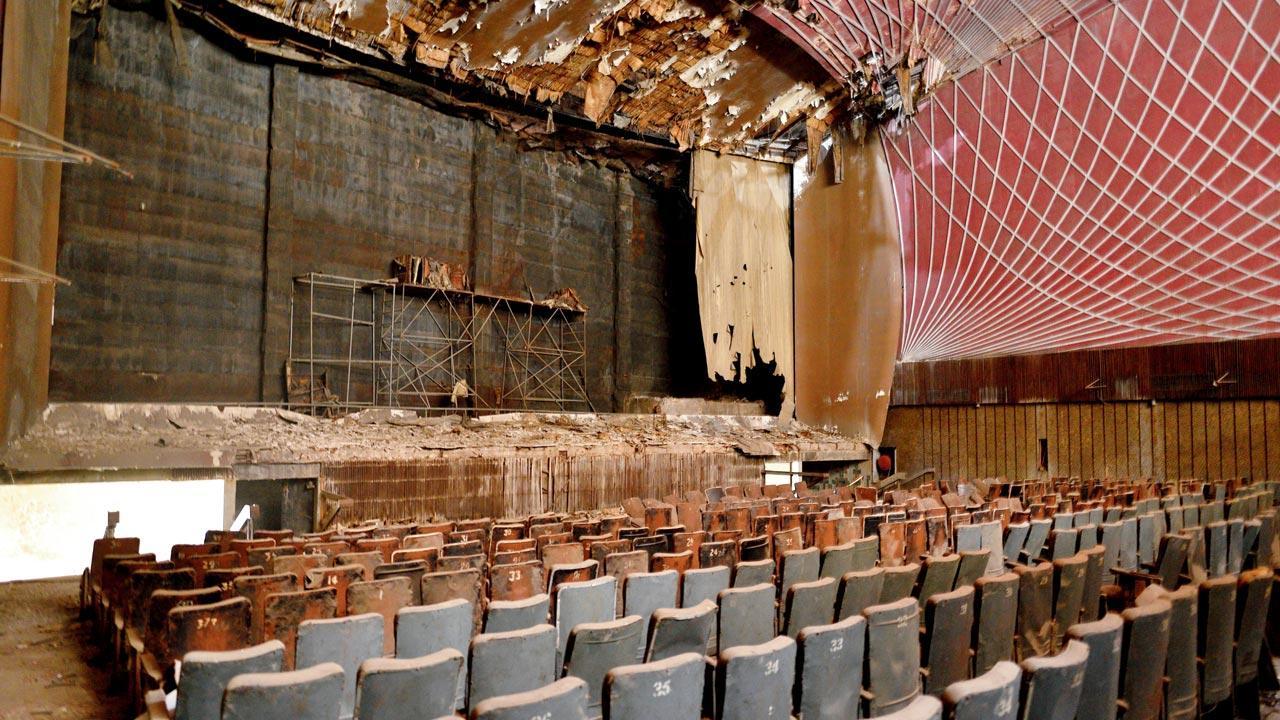 A view of the dilapidated seats inside Uphaar Cinema Hall. Pics/Getty Images
June 13, 1997 was like any other day, until it wasn't. JP Dutta's Border was playing in theatres, and Neelam and Shekhar Krishnamoorthy's daughter Unnati and son Ujjwal went to catch the 3 pm show at Uphaar Cinema in Green Park, Delhi.
"My daughter kissed me goodbye," recalls 65-year-old Neelam, "and said 'Mom, I have left my lippie on your cheek'. I responded saying it is okay." Then she and her husband had lunch. "As we were leaving home, Shekhar said 'Aren't you going to remove this?' And, I did. There are days when I wish I hadn't."
ADVERTISEMENT
Considered one of the worst tragedies in the country, the fire at Uphaar Cinema took 59 lives, including that of the 17 and 13-year-olds. About 103 people were injured.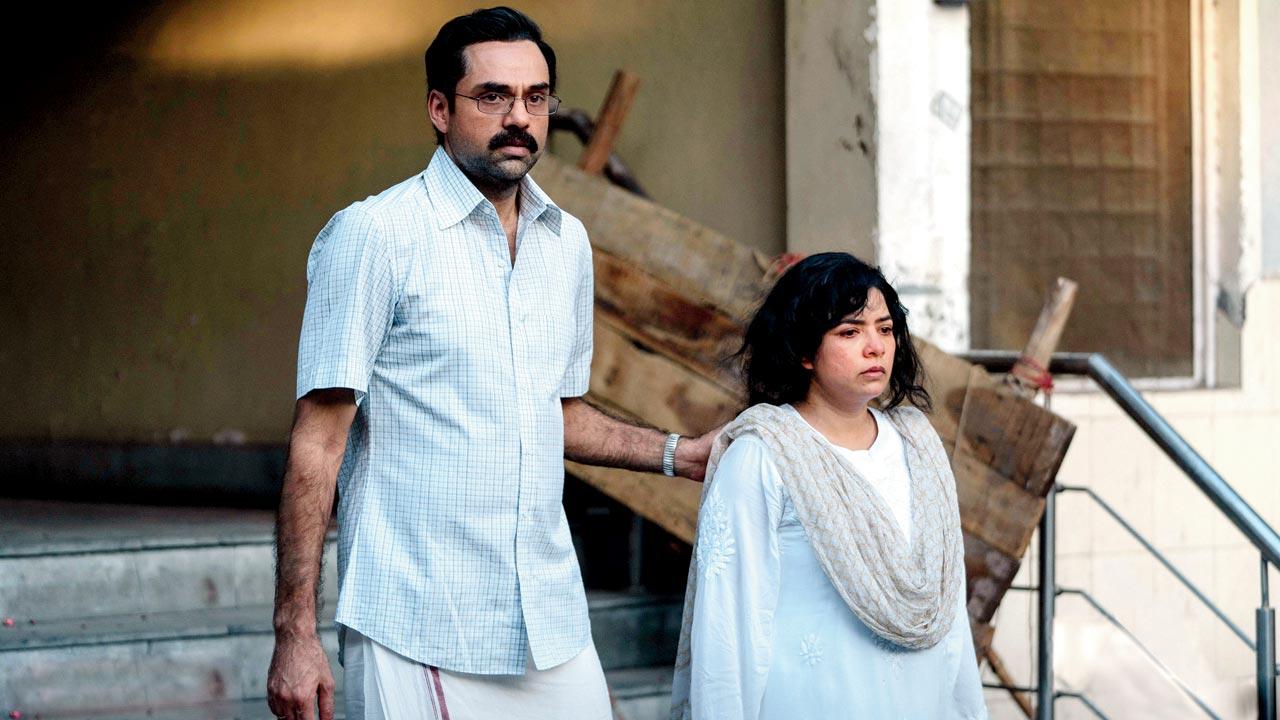 Abhay Deol and Rajshri Deshpande play the couple in Trial by Fire
"They didn't have to die, they all could have exited unscathed," says Neelam. "All they [management of the cinema hall] had to do was raise an alert…" However, series of dysfunctional processes culminated in the tragedy. The public announcement system didn't work, the emergency light was out, one exit door was blocked by an eight-seat private box for the proprietor's family. The gangways were also obstructed by extra seats. The entry door for balcony seating was locked from outside to avoid people without tickets enter the cinema hall. "Had the manager alerted Delhi Fire Service instead of moving the cars and cash, it would have been different," says the distraught mother.
The parents accused the brothers Sushil and Gopal Ansal, who owned Uphaar Cinema, of neglect and have been fighting them in court for 26 years. A part of this struggle was documented in the 2016 book, Trial By Fire (Penguin Random House), which is now a Netflix series helmed by Prashant Nair, starring Abhay Deol and Rajshri Deshpande.
"To be honest," confesses Neelam over a Zoom call from Delhi, "I wasn't keen on it [screen adaptation]. I have become very averse to the medium and haven't watched any films. But Shekhar and some friends said this story could inspire others, and that's the only reason that I agreed."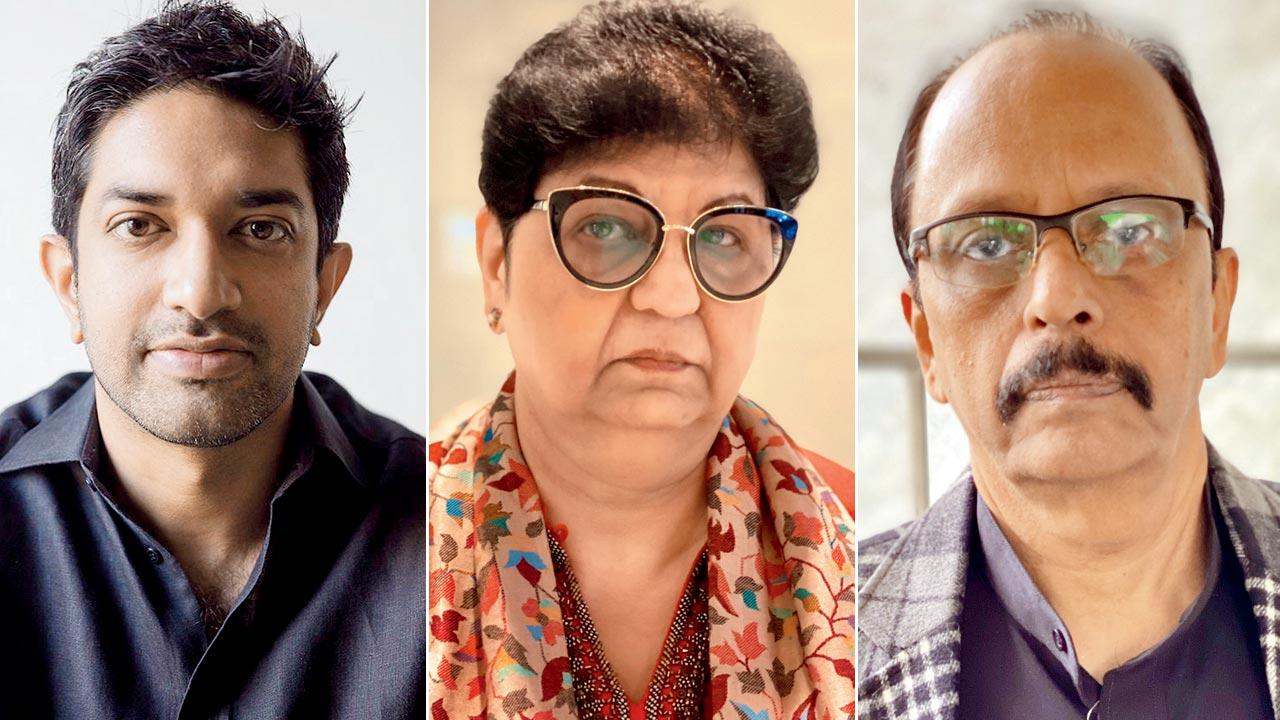 Prashant Nair, Neelam Krishnamoorthy and Shekhar Krishnamoorthy 
The couple saw the series just a few days ago. "They sent us the link many days ago," say the Krishnamoorthys, "but we couldn't open it, and when we did, we switched it off in 10 minutes. But then we gathered some courage. That's all we have been doing all these years—gathering courage."
The series, they say, is sensitive. "I didn't want it to be melodramatic or have masala," says Neelam. "It has succeeded in showing how ordinary people struggle for justice in this country, which runs at the speed of a bullock cart." "We had anticipated [the legal process] to take a couple of years," adds her 66-year-old spouse, "but didn't know it would take so long." Over the years, the parents have been advised to move on. "At least now we will be able to show our faces to our children," says their father, adding, "Wherever they are. As parents, it is our duty to get justice for our children".
Director Prashant Nair read the book in 2019. He was moved to the point of outrage by the lengths the couple had to go through: They went to Uphaar cinema to see where their children sat and understand the violations to strengthen their case. But he was also inspired by how the Krishnamoorthys stood up against all odds. "If they can find that strength, we hope others can too," says Nair, adding that they endeavoured to capture the minutiae of the combat "for the audience to understand why went to court again and again. It was a huge sense of responsibility".
The last 26 years have changed dramatically for the Krishnamoorthys. They used to run a business together, but now "spend more time in court". "Initially," says Neelam, "I didn't know anything and would feel handicapped. I would go to the court only to find the matter was adjourned, and didn't know why." They began reading all the legal documents, understanding the Code of Criminal Procedure, Indian Penal Court, bylaws, etc to know what rules were violated so that they could assist their counsel.
"When children are born, your lives revolve around them," says Neelam, "You don't stop being a mother if your children aren't there." Though the justice system has failed them repeatedly, the couple says their fight is far from over. "I lost faith in the justice system in August 2015 when the Supreme Court allowed them to walk free after paying a fine of R30 crore each for a trauma centre in the main case. But it was restored in October 2021 when the metropolitan magistrate convicted the Ansals. But they filed an appeal and the sessions judge allowed them to walk free on the grounds of old age. It didn't pronounce them not guilty, it convicts them beyond reasonable doubt but their seven years of imprisonment was reduced to eight months and 12 days on the grounds of old age. I felt cheated, but we aren't giving up."