Rapid development and two cyclones within a year have spelt doom for the habitat of raptors, but experts say more research is needed to understand what's going wrong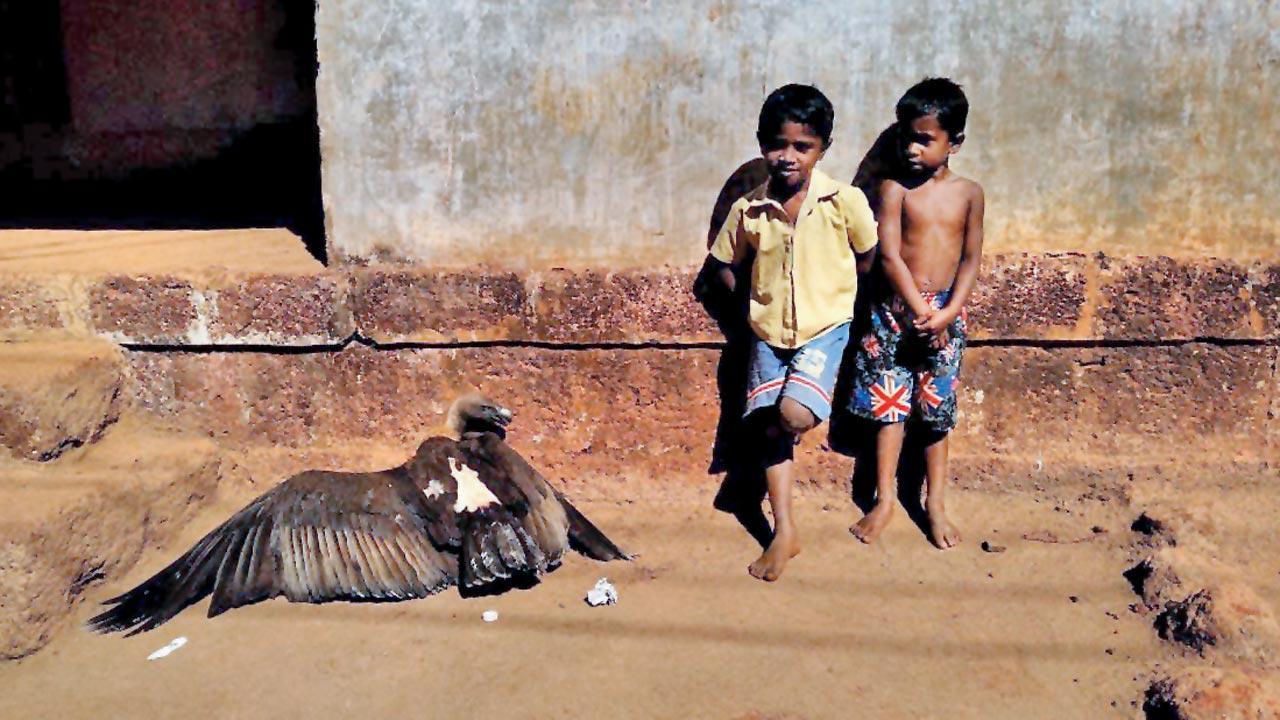 A recent report by Society of Eco-Endangered Species Conservation and Protection (Seescap) stated that the vulture count in Raigad had fallen sharply from 347 in March 2021 to 249 in March 2022
For the last 25 years, wildlife conservator Premsagar Mestri has been chasing vultures in the Raigad district. The founder of Society of Eco-Endangered Species Conservation and Protection (Seescap), he has been the force behind the vulture count going up in the region from 22 to 350 in the short span of two decades. His efforts have ranged from tracking the vulture colonies, understanding their flying and migratory patterns, to restoring their habitat—by planting new trees and following up with the forest department to protect green zones—and also building a network of villagers who ensure that the bird of prey has a steady supply of food. He was also instrumental in building a vulture heartland in Chirgaon village, Mhasla taluka.
Mestri's slew of interventions, however, are slowly coming undone, apparently due to climate change. According to data released by Seescap, the vulture count in Raigad has fallen sharply from 347 in March 2021 to 249 in March 2022.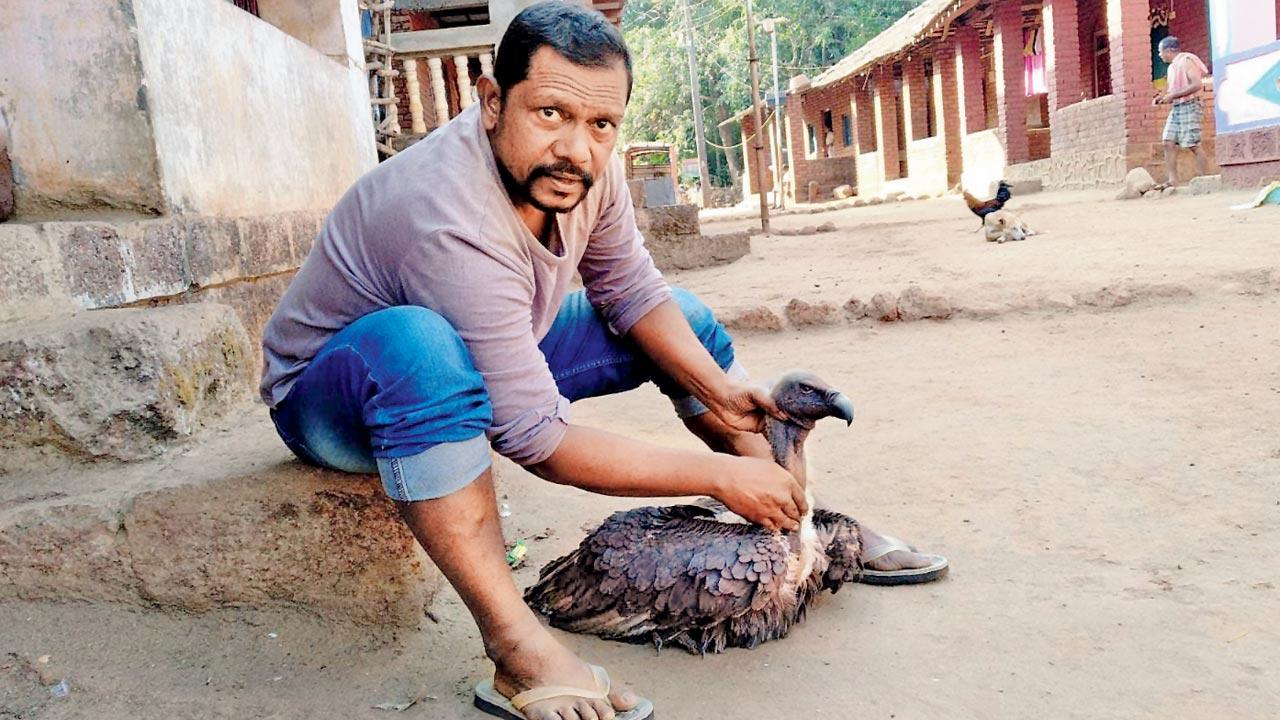 Society of Eco-Endangered Species Conservation and Protection founder, Premsagar Mestri, says climate change and lockdown have led to the drop in numbers 
Since the last decade, he says, Raigad has been experiencing heavy rainfall and floods. "In fact, in the last two years, the region saw two major cyclones—Nisarga [in June 2020] and Tauktae [in May 2021]. One would think that the cyclone only lasts a day or two, but the impact is felt long before and after its arrival. When it came to Nisarga, we witnessed sudden cloud bursts right up till October," he tells mid-day. 
Raigad is home to two residential species, the Indian vulture that breeds on cliffs, and the white-rumped vulture that nests on tall trees. Seescap reported a 34 per cent decline in white-rumped vultures in Shrivardhan and Mhasla talukas and 18 per cent in Indian vultures in Sudhagad, Wakan, Mahad, and Kolad, between 2021 and 2022. "With nearly 60 per cent of the nesting trees destroyed in the cyclones, and rampant landslides in the region, the vulture habitat has been badly affected," he insists. Extreme rise in temperature during the summer season, also led to birds falling due to dehydration. The lockdown that lasted nearly two years, Mestri says, only added to the problem. "During that time, we were disallowed to move any carcass from the neighbouring regions, to the feeding ground."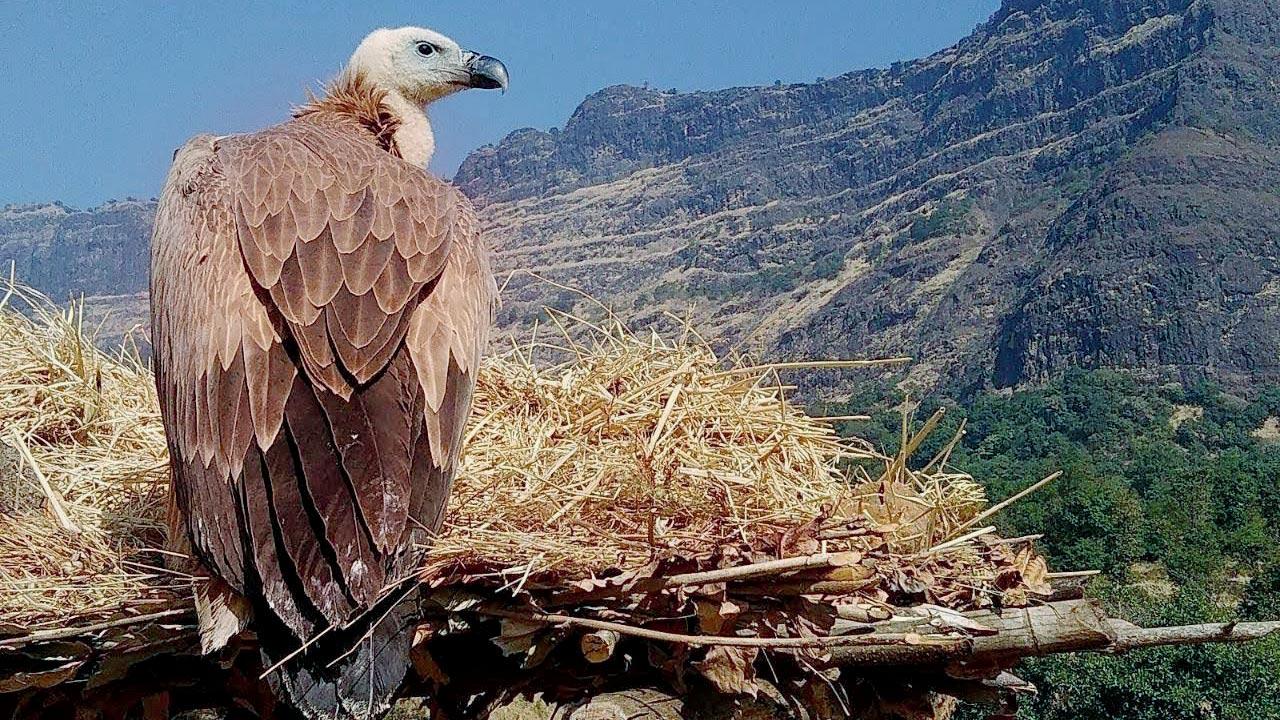 Raigad is home to two residential species, the Indian vulture that breeds on cliffs, and the white-rumped vulture that nests on tall trees 
Speaking with mid-day, Rinkita Gurav, manager of the Raptor Conservation Programme, WWF-India, says studies have pointed "that prolonged climatic seasons affect the breeding cycles of birds, and extreme levels of precipitation also affect the breeding". She suspects that these "vultures must have flown to some other locations due to the disturbances". "Man-made disturbances should be mitigated and strong community support is needed in areas like Raigad, where continuous monitoring of vultures was showing growth in their population," says Gurav.  
Of the nine species of vultures that are found in India, seven, including migratory species like cinereous vulture, griffon vulture and Himalayan vulture, have been reported from Maharashtra. Most of these are found in Raigad.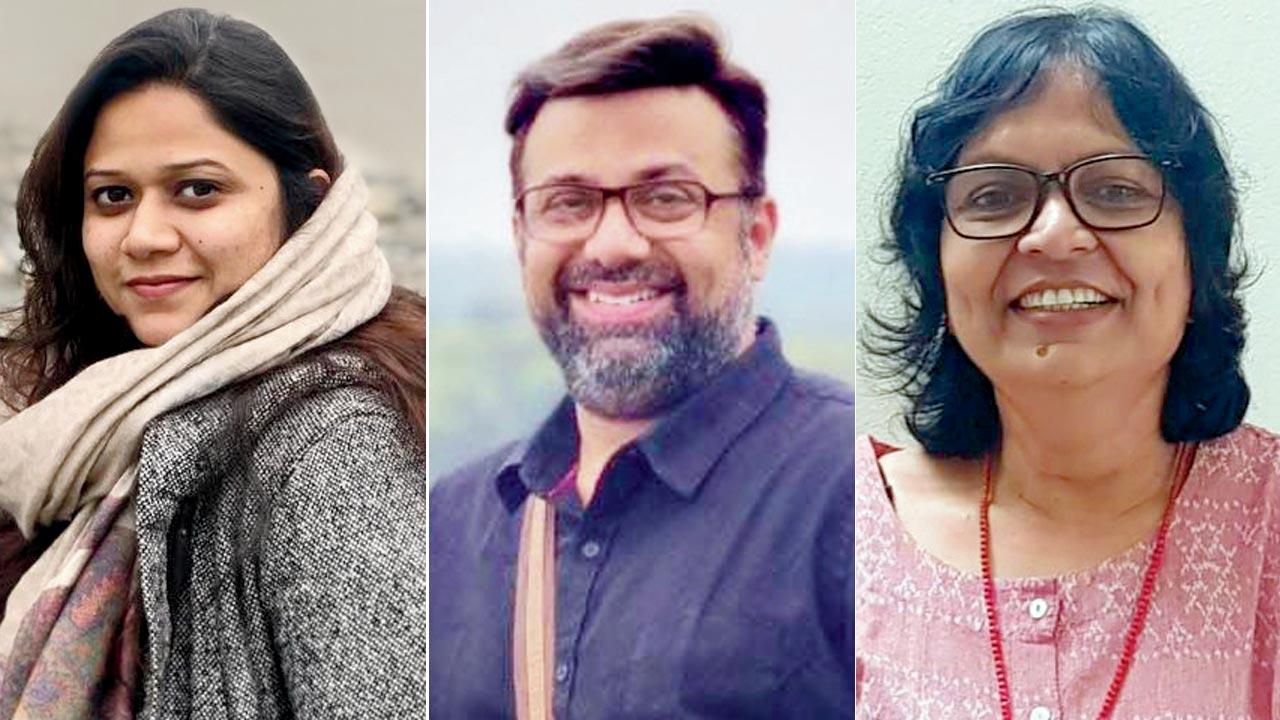 Rinkita Gurav, Kedar Gore and Dr Archana Godbole
Dr Archana Godbole, director of Applied Environmental Research Foundation (AERF), which looks into habitat conservation, says the two consecutive cyclones have led to destruction of sacred groves (forest patches traditionally protected by communities in reverence of a deity). These groves form important repositories of forest biodiversity and provide refuge to many plant and animal species of conservation significance. "When we lose an ancient tree, we lose an entire ecosystem," she shares.
AERF works in open access forests, where there is no legal protection. "Here people own the forest land. This is a double-edged sword. People can cut down forests without any government protection, or they can work with organisations like ours, and protect their forests." In Raigad, the problem is that open access land is limited. "It's one of the most developed regions in the Konkan belt. A lot of urban development, roads and housing projects have already taken off, which has led to depletion of forest cover and has affected habitat," she says, adding, "But you cannot look at the issue of environment and biodiversity in isolation. There are several links, and you need to figure how to take corrective action."  
Kedar Gore is the director of The Corbett Foundation, which has been working with the Maharashtra government to spread awareness on the conservation of vultures. He says the bigger issue that currently needs tackling is the veterinary use of non-steroidal anti-inflammatory drugs (NSAID) such as diclofenac, aceclofenac and ketoprofen that are given to cattle, which is proving to be toxic to vultures. Vultures are likely to be exposed to NSAIDs through the consumption of carcasses. "That is one of the reasons why the vulture population [in India], which at one point was really high, dropped drastically." Use of insecticides like DDT to kill mosquitoes, if it reaches the bird of prey through the food chain, can also lead to egg thinning.
According to reports shared by the conservation organisation, as much as 99.9 per cent of white-rumped vultures and 99 per cent of both Indian and slender-billed vulture populations crashed between 1993 and 2007. "Today, the vulture population is in a few thousands."
The Maharashtra government has already enforced strict implementation of the ban on the veterinary use of diclofenac, launched awareness programmes for locals on vulture-safe drugs for cattle, and even started vulture restaurants in Gadchiroli, Nashik and Thane circles providing carcasses that are diclofenac-free. 
Gore suggests satellite tagging to monitor vultures as it could provide a window into what's currently plaguing the population. "Generally, satellite tags last for three years. This will give us a good understanding of their movement, and also help us figure out whether we are double counting. It needs to be done on a very large scale." 
Gurav stresses on the need for scientific rigour in vulture research. She alludes to the work of Kaushalendra Kumar Jha from the Technical Forestry Faculty Area of the Indian Institute of Forest Management, India, who conducted a "habitat suitability mapping for migratory and resident vultures" to understand the species distribution model in Madhya Pradesh. The study indicated how climate change impacts vultures. In his study, he writes, "the two most important climatic variables influencing  the distribution model  were  isothermality [quantifies how large the day-to-night temperatures oscillate relative to the summer-to-winter (annual) oscillations] and precipitation seasonality".   
 
Gurav says, "Regular scientific surveys and monitoring of nests shows us how the species is doing in the wild and the threats affecting it. We can then have a mitigation plan in those areas... A true indicator of the ecosystem being in good shape is when there are more raptors."