A media-tech professional's new women-only platform promises safety, freedom, commerce and community. We find out from members of the industry what the future holds for women's experiences online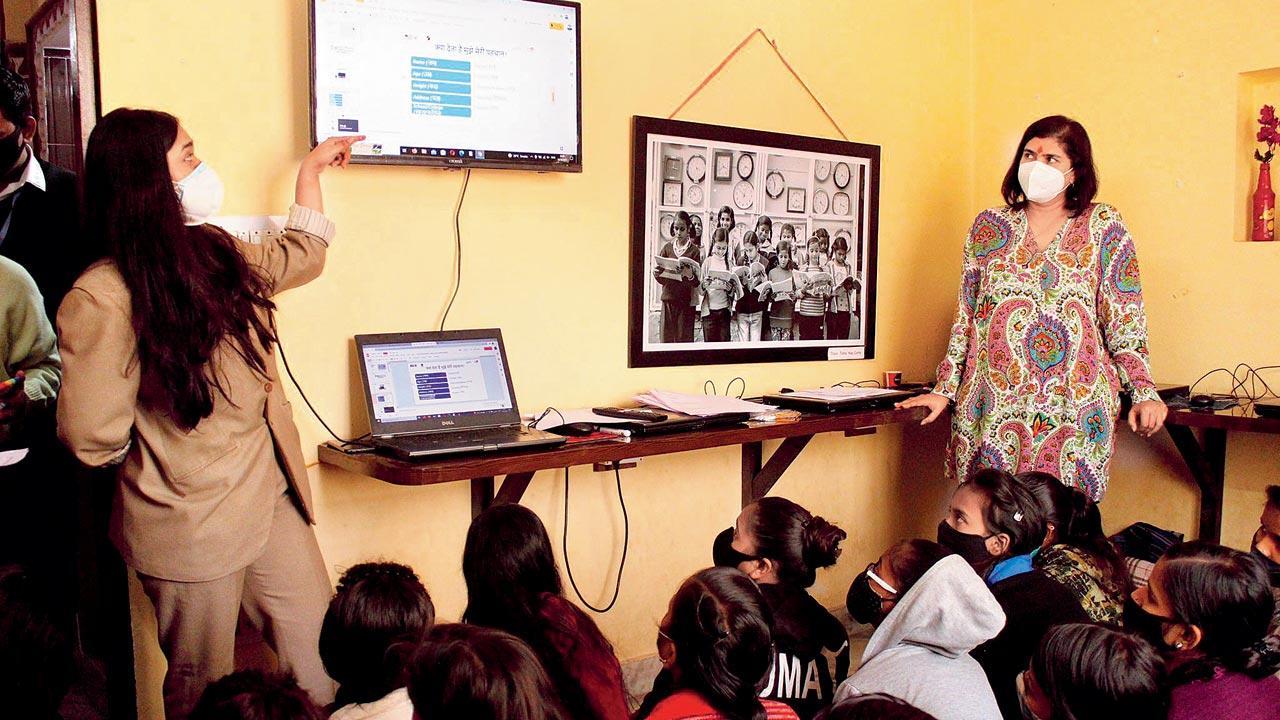 ElsaMarie D'Silva at a recent Red Dot Foundation workshop in Delhi with girls from NGO Protsahan. Pic courtesy/NGO Protsahan
In the first quarter of the New Year, media executive and business professional Tarun Katial, who has previously led Zee5 and has also held the position of Big FM's founder and CEO, will be launching Eve World, a women-only platform to facilitate expression, creation and community building. "After two decades of working for content around and for women, I was keen to use technology that would enable them and their entertainment options," he says. But while the germ of the idea took root in the course of his professional experiences, a more personal incident gave it momentum. His wife Monisha Singh Katial got trolled on WhatsApp in April 2021. It was the motivation to launch Eve World, with co-founders Aparna Acharekar who will be responsible for building the content and community verticals, and Rajneel Kumar who will lead the product, technology and growth verticals. Moreover, he points out that while only one per cent of users are creators, there is a big percentage of women with strong opinions online who shy away from voicing their concerns anticipating relentless harassment.
What necessitated such a platform, says Katial, was the fact that while technology and creative tools have empowered women recently, it has come with the baggage of gender discrimination due to the anonymity accorded by the digital realm. Recommendation engines and moderation pipelines of existing social media platforms have been unable to control this. Added to this is the lack of safe, closed communities, and the dearth of support of micro entrepreneurship for women. Content, community and commerce are his platform's buzzwords, service and social commerce in terms of one-on-one, recorded and live consults holding the promise of financial independence and better monetisation ability. "There was a need for a content community-cum-commerce platform for women," he thinks, "a free space for women, of women and by women, built around creative and community tools because community is an even stronger need for women when they must deal with issues of health, hygiene, premarital sex, and workplace harassment".
ADVERTISEMENT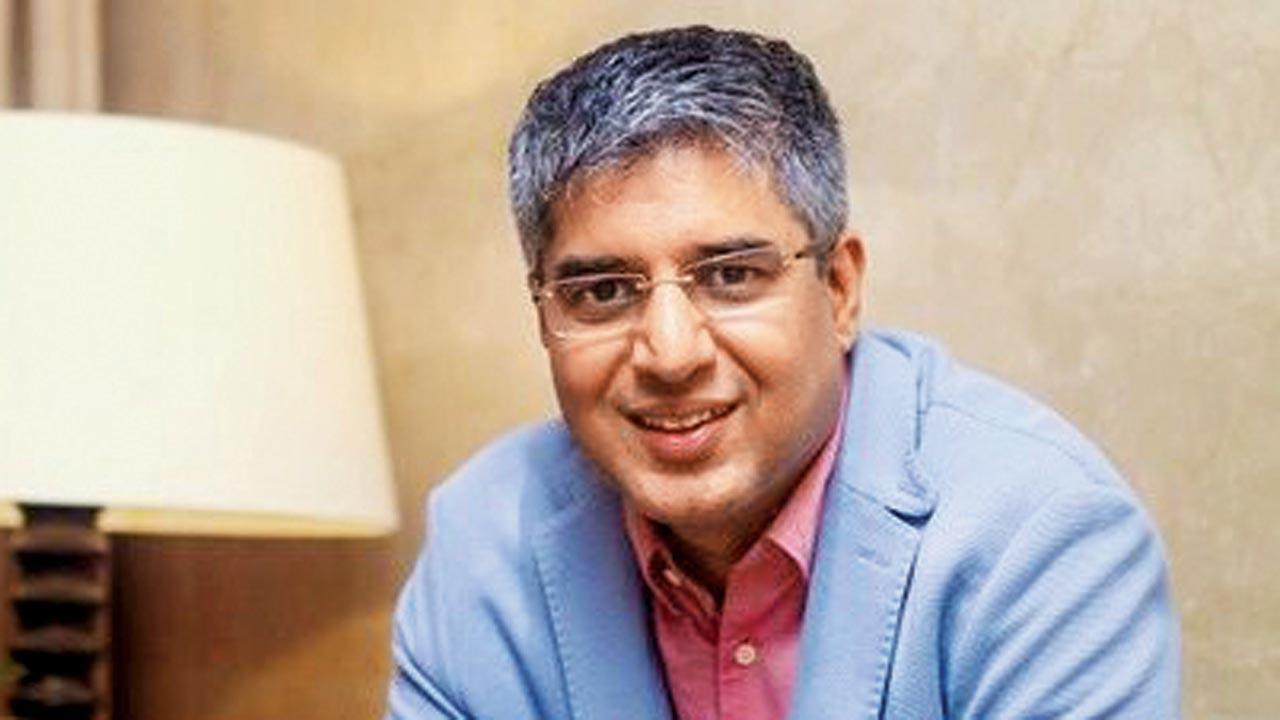 Tarun Katial
There will also be protocols on moderation, content sharing, privacy, and the kinds of communities one can create, he says. "Technology needs to enable security, freedom and sisterhood, and the Internet needs to accommodate diversity and tolerance."
For ElsaMarie D'Silva, founder of Red Dot Foundation which works on sexual and gender-based violence prevention, service providers need to ensure effective gatekeeping, the creation of an escalation matrix that helps people find redressal for matters and investment in educating people on how to use their tools safely. "Even dating sites should have tutorials on best practices, etiquette and behaviour," says D'Silva. "Women should have safe experiences online and it is not their responsibility alone; an ecosystem needs to be created to ensure this." Her foundation's Safecity initiative that allows anonymous reporting of incidents of gender-based harassment, abuse, and violence, and creates a map that can be viewed and downloaded by anyone, for instance, does not collect any personal information "because that's not relevant to what we do".  
  
She draws attention to technology and social media's undeniable influence in the post-COVID world, it being a source of news, a way to connect with people, and market one's brand, rather than being a source of distraction as some believe. But what this excessive use demands are an understanding of a platform and its features, a setting of boundaries and an awareness of precautionary measures. "Just like we take precautions in the physical world like not talking to strangers, or sharing our addresses or phone numbers, in the virtual world, how much information is private and how much is for public consumption needs to be established. The basic courtesy rules that apply in the physical world are also applicable in the virtual world," she says. D'Silva's organisation has been conducting workshops on digital rights for the US Consulate General Hyderabad and the US Embassy in Delhi with 500 young girls, teaching them how to identify the various forms of harassment online and the precautions to be taken.
D'Silva also points out that online responsibility rests not just on those releasing digital content, but also on those consuming it. "Are we also perpetrating or abetting violence in our online behaviour?" she asks. "For instance, if you forward or release a WhatsApp message with a video of a child being raped, you are abetting that violence. The crime happens every time that video is shared. That person's identity is abused."
D'Silva shares that recently they were part of Meta's (previously Facebook) programming. "We are a trusted service provider where somebody comes to us with a complaint, we can escalate it to Facebook and it will get addressed faster than if they did it themselves." 
Recently, Meta announced a series of initiatives aimed at the protection of the women users on the company's social media platforms. "Among these is the launch of the StopNCII.org to prevent spread of non-consensual intimate images (NCII) and the launch of the Women's Safety Hub in 12 Indian languages for women users in India to access information about tools and resources that can help them make the most of their social media experience, while staying safe online," informs a spokesperson from the organisation. In partnership with UK Revenge Porn Helpline, StopNCII.org builds on Meta's NCII Pilot. It is an emergency programme that allows potential victims to proactively hash their intimate images so they can't be proliferated on its platforms. Apart from Red Dot Foundation, in India, the platform has partnered with Social Media Matters and Centre for Social Research. The safety hub hosts all the resources women need when navigating the platform, including specific resources for women leaders, journalists and survivors of abuse. "This is a key initiative that will ensure millions of women, especially non-English speakers, do not face a language barrier in accessing information easily that will enable them to stay safe online. Apart from tools and resources, the women's safety hub also contains video-on-demand safety training and allows visitors to register for live safety training hosted in 
multiple languages," informed the spokesperson.
Moreover, Bishakha Datta, Executive Editor, Point of View and Jyoti Vadehra, Head of Media & Communications, Centre for Social Research have been appointed as the first Indian members for Meta's Global Women's Safety Expert advisors' group. On Instagram, the company also initiated a campaign called Safe Stree in partnership with Yuvaa, a youth media and insights company and Pink Legal, a platform to understand women's rights and laws, to challenge gender stereotypes and create a safer and kinder online space for young people especially women.
"Phygital", the concept of using technology to bridge the digital world with the physical world is a term D'Silva says she recently came upon. As we step into 2022 and simultaneously a more advanced digital age, the divisions between the digital and the physical will get increasingly blurred, she imagines. "If we don't get the safety protocols right, it's going to cause more complications and women and girls are going to be left behind in terms of prospects to enjoy themselves, and access career and education opportunities."
"Exciting news! Mid-day is now on WhatsApp Channels

Subscribe today by clicking the link and stay updated with the latest news!"
Click here!