Star Wars Jedi: Survivor builds on Fallen Order to make what is possibly the finest Star Wars game ever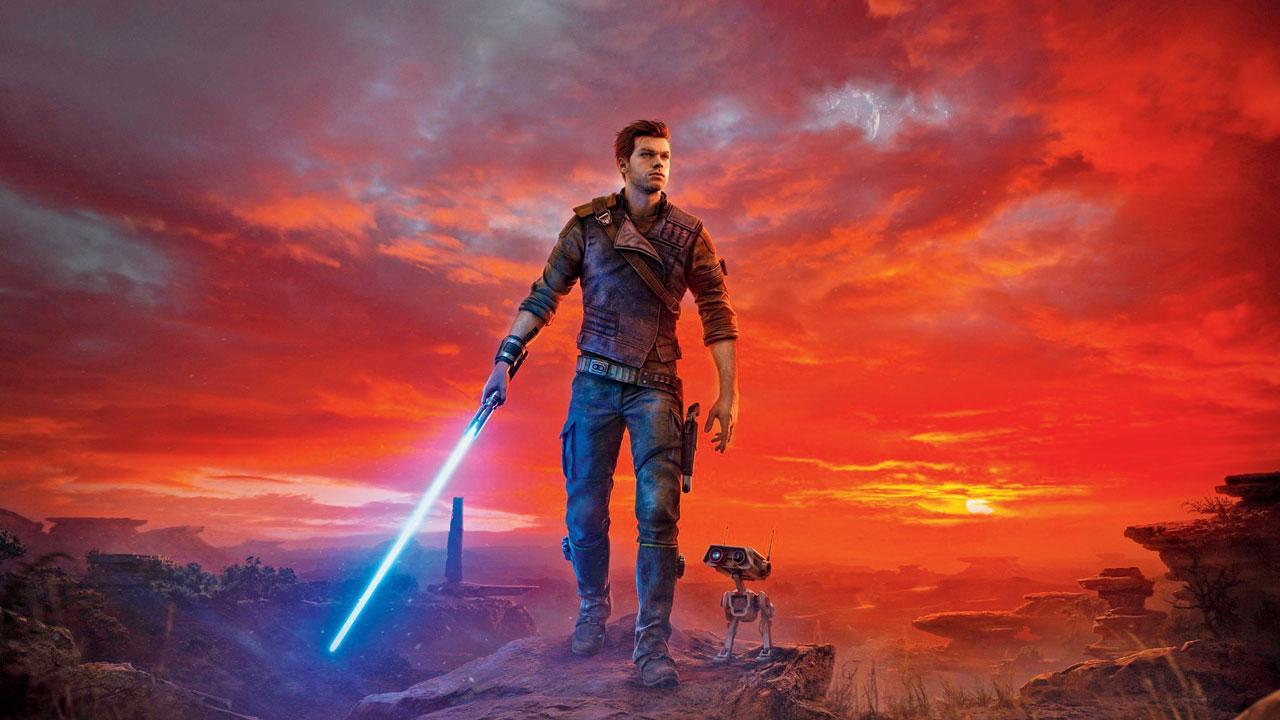 Star Wars Jedi: Survivor
Developers Respawn Entertainment have taken the raw, unsure and sometimes immature character of Cal Kestis from the Fallen Order and made him a more rounded and confident character. Survivor could have easily become another run-of-the-mill game Jedi game by resting on its laurels but instead, we get a masterpiece. 
Survivor stars five years after the events of the first game. You thankfully don't have to learn all the skills from the Fallen Order again, Cal comes equipped with them by default. There are newer powers up, skills to learn and a new combat stance to make things more interesting.
ADVERTISEMENT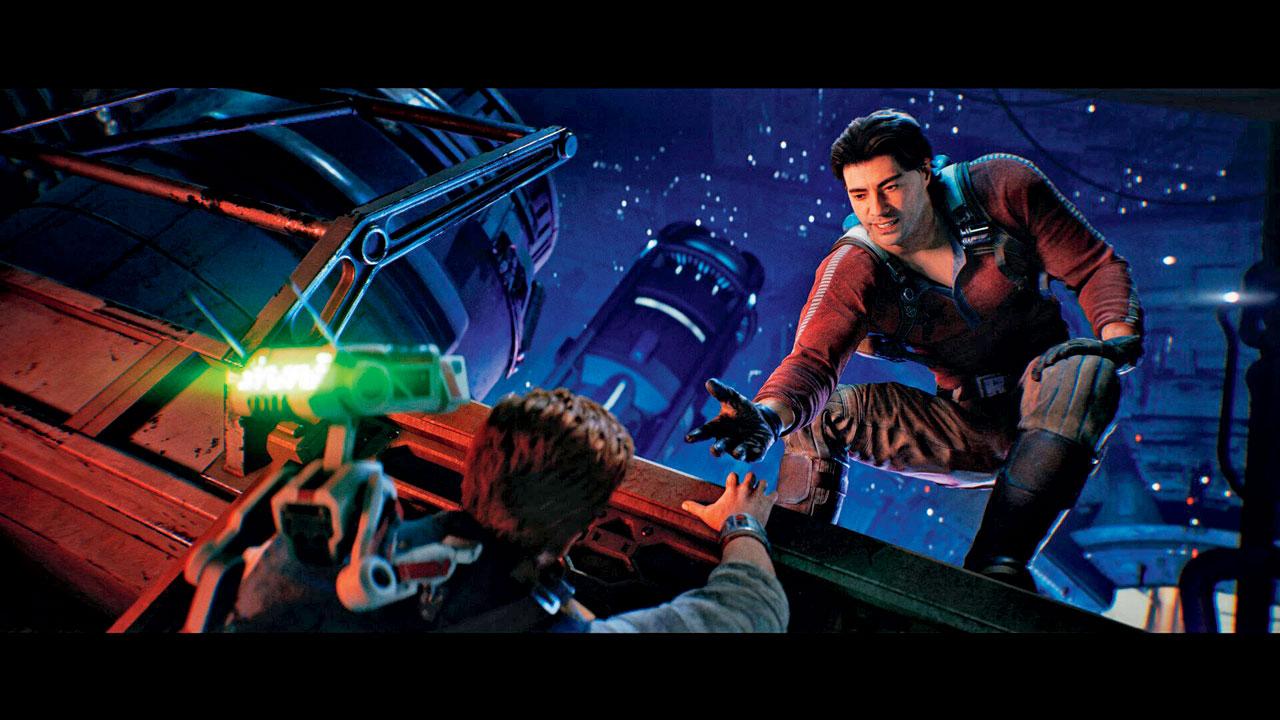 The story also progresses well and deals with things beyond only defeating the Empire with a rag-tag group of rebels. Dialogues, interactions, and the general directions the story takes are engaging and heartfelt. The side characters are written well and are supported by excellent voice acting.  They don't overshadow Cal, as they did in Fallen Order. Instead, there is lovely camaraderie and a sense of respect between the crew. We also get a new crew member called Bode, and there are a couple of parts of the game where you play alongside your crew. However, interaction is limited, and you mostly use them for environmental puzzles that you can't solve alone.
Your trusty robot sidekick BD1 is loyal as ever and always there to let a hand and direct your attention to goodies lying around the map. There is less of an effort to make him cute which is a relief, it seems like most Star Wars titles these days are always trying to push the next plush doll, so it is refreshing that is no longer the case with BD1. That said, you can dress up BD1 with different parts and colour changes within the game, you can also do the same with Cal. You can find beard styles, clothes and various collectables throughout the entire map usually with the help of BD1.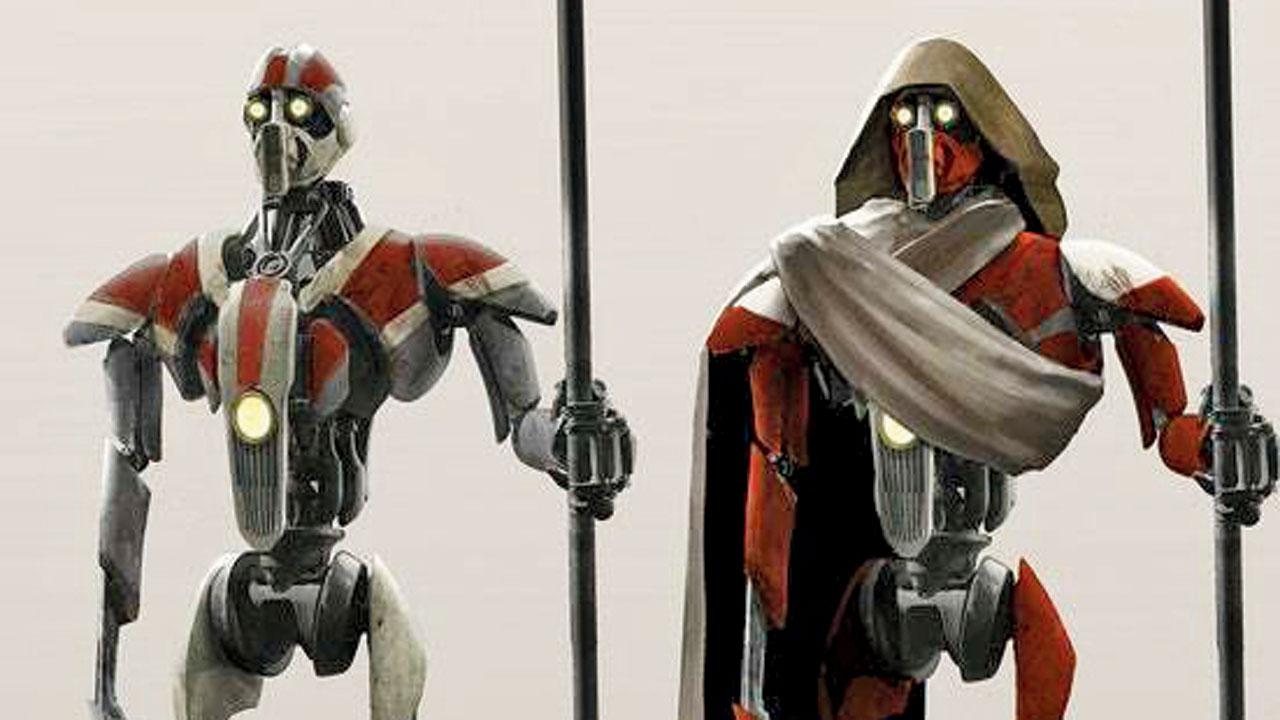 What stands out, though, is the gameplay, it is sublime. Every move flows right into the next, and you can use a combination of everything you have learned to travel and combat over large distances. It almost feels like an Uncharted game in the way everything flows. Actually, considering Cal also manages to uncover a lot of historical artefacts, we could easily consider him the Nathan Drake of the Star Wars universe.  I also love the new combat stance; it is by far my favourite stance in the game… in case you are wondering, there are a total of three. 
Stormtroopers are still hilariously dispensable, but that doesn't mean the combat in the game is a breeze. Every unit other than the stormtrooper is great at combat and, with sufficient numbers, sometimes pose a huge threat even in the easiest difficulty. Not to mention there are plenty of limbs flying all over the place when you dive in with your lightsabres. 
The developers have also devised clever ways to challenge the player to keep things interesting for example there are robot bombs that latch on to you, but they can be used for environmental puzzles and during combat. You may also encounter a monster or two while exploring, which is always fun. The puzzle in Survivor are simple most of the time, there are a few that require impeccable timing, but for the most part, they are easy to understand and fun.
There isn't much to complain about with Survivor except for the annoying map system which makes a comeback from the previous game. If you don't know what I am talking about, the game designed its map to look and work like the holograph R2D2 projects in the original movie. It all looks really cool and has significant nostalgic value. However, It is nearly impossible to use sensibly, especially since every location in the game is massive and has multiple levels. The maps are so confusing that I constantly lost my way in the game while trying to figure out the map. I did much better just going with the flow, ending up at the correct location most of the time. The map is annoying and dysfunctional enough to tarnish an otherwise perfect game.
There have also been reports of the game being buggy at launch with stuttering during particularly heavy scenes. Fortunately, I did not encounter this while playing the game on an Xbox Series S. It isn't something major as it can easily be fixed with a software update. Should you get the game? As mentioned earlier, Star Wars Jedi: Survivor is by far the best Star Wars game ever released. This is a game you absolutely have to play even if it is a little pricey. If you haven't played Fallen Order, I suggest getting started with that one first and then moving on to Survivor.


Star Wars Jedi: Survivor
Rating: 4.5/5
Developer: Respawn Entertainment
Publisher: EA
Platform: PC, XBO, PS5
Price: Rs 4,499

NEWS
Researchers develop tech to mimic skin
Scientists at UNSW in Sydney have developed an electronic device inspired by human skin that can detect mechanical stimuli using very little power. Mimicking the functionality of human skin, the device combines artificial neurons and advanced sensors to process signals in a similar way to how the human brain processes sensory information from the skin in a process called Neuromorphic computing. This technology has potential applications in various fields, such as elderly care, sports monitoring  and motion capture. It could also be used in healthcare settings and for monitoring the health of athletes.
Researchers decode stories in brain using AI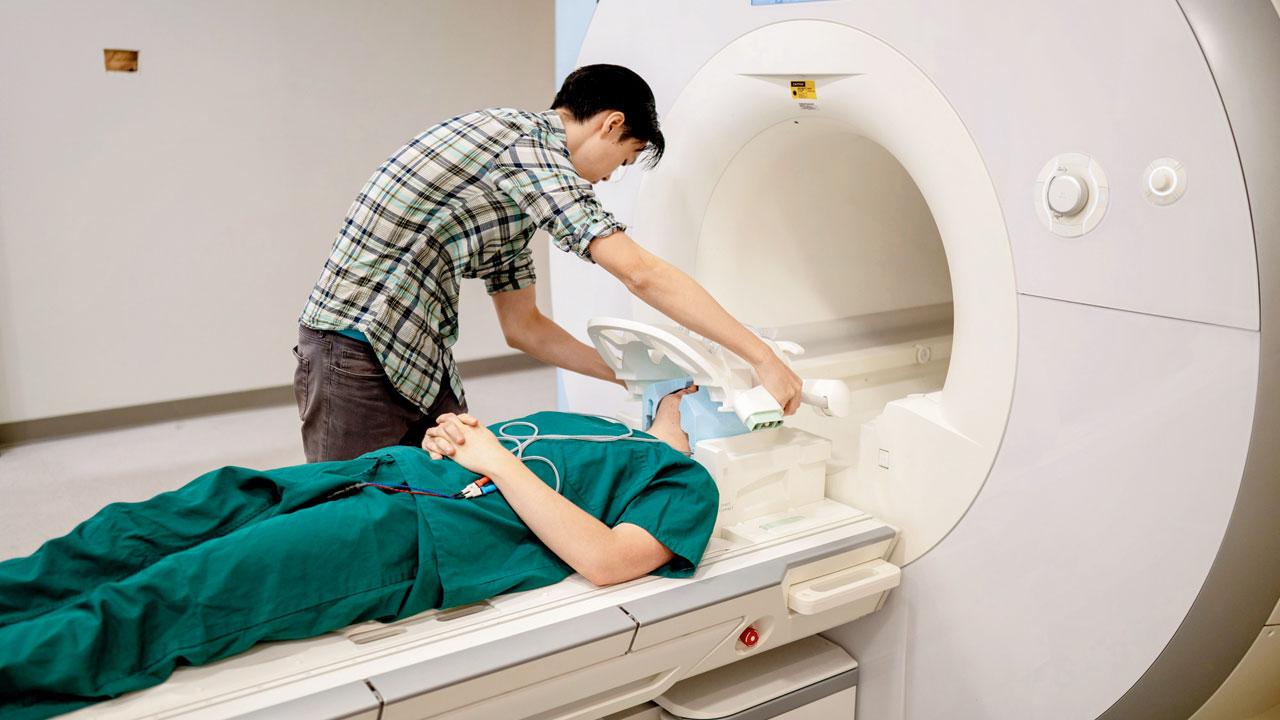 Researchers at The University of Texas at Austin have developed a non-invasive artificial intelligence system called a semantic decoder that translates brain activity into text. Published in Nature Neuroscience, the study could help people who cannot physically speak, such as stroke victims, to communicate again. The system, which relies on a transformer model similar to OpenAI's ChatGPT, measures brain activity using an fMRI scanner after training on hours of podcasts. The decoder then generates text from brain activity when the individual listens to or imagines telling a story. It captures the gist of what is said.