The roles the company is eliminating cut across Alphabet, product areas, functions, levels, and regions.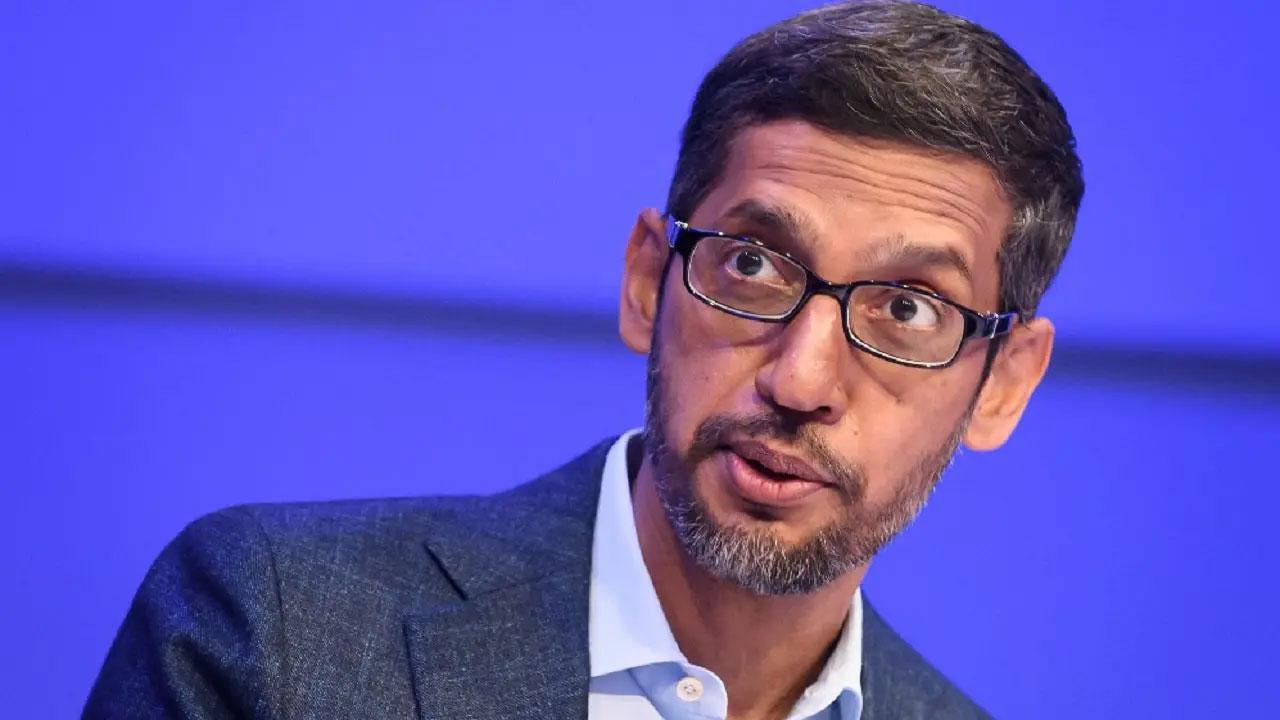 Sundar Pichai. Image/AFP
Alphabet and Google CEO Sundar Pichai on Friday said that he is "deeply sorry" for reducing the workforce by approximately 12,000 roles, and takes "full responsibility for the decisions that led us here".
In an email to employees, Pichai said the company has already sent a separate email to employees in the US who are affected by the layoffs.
ADVERTISEMENT
"In other countries, this process will take longer due to local laws and practices," he added.
The roles the company is eliminating cut across Alphabet, product areas, functions, levels, and regions.
In the US, Google will pay employees during the full notification period (minimum 60 days) and also offer a severance package starting at 16 weeks salary, plus two weeks for every additional year at Google, and accelerate at least 16 weeks of GSU (Google stock) vesting.
"While this transition won't be easy, we're going to support employees as they look for their next opportunity," said Pichai.
Google will pay 2022 bonuses and remaining vacation time to those impacted.
"We'll be offering 6 months of healthcare, job placement services, and immigration support for those affected. Outside the US, we'll support employees in line with local practices," saod Pichai.
The Google CEO said that these are important moments to "sharpen our focus, reengineer our cost base, and direct our talent and capital to our highest priorities".
The layoffs at Google's parent company were expected amid the deepening funding winter that has hit companies of all sizes in the global slowdown and recession fears.
Microsoft Chairman and CEO Satya Nadella said earlier this week that the company will be "making changes that will result in the reduction of our overall workforce by 10,000 jobs through the end of FY23 Q3 (third quarter)".
More than 1,600 tech employees are being laid off per day on an average in 2023 globally, including in India, and the sacking episodes have gained speed amid global economic meltdown and recession fears.
Amazon announced to lay off 18,000 employees globally, including nearly 1,000 in India.
Also Read: Meta now enables users to combine Insta, FB account settings
This story has been sourced from a third party syndicated feed, agencies. Mid-day accepts no responsibility or liability for its dependability, trustworthiness, reliability and data of the text. Mid-day management/mid-day.com reserves the sole right to alter, delete or remove (without notice) the content in its absolute discretion for any reason whatsoever