Experience a music game done right with Hi-Fi Rush—a free gem on Xbox Game Pass with engaging gameplay and a fantastic soundtrack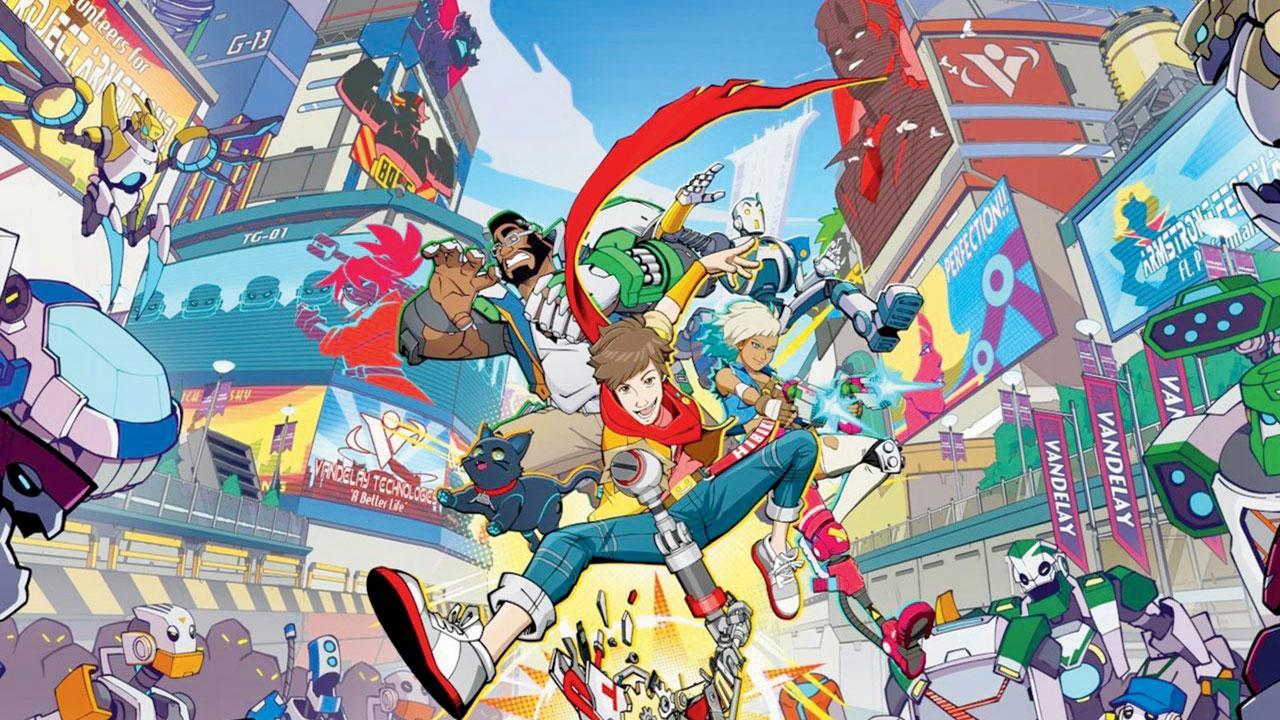 Hi-Fi Rush
Hi-Fi Rush
Rating: 5/5
Developer: Tango Gameworks
Publisher: Bethesda Softworks
Platform: PC, Xbox
Price: Rs 1,799
Music games have all but died, and it is sad. Playing games while following a rhythm can be a lot of fun, and more often than not, these games have a fantastic soundtrack to go along with the gameplay. However, these games can get repetitive and rely heavily on their music to sell the games. Every once in a while, though, you get a gem that strikes a fine balance of great engaging gameplay to the rhythm of great music. Hi-Fi Rush is such a game.
ADVERTISEMENT
It is a carefully crafted anime extravaganza that will endear itself not only with its plethora of great characters, but also with clever gameplay and its ability to engage. In Hi-Fi Rush, you play Chai, a volunteer who undergoes experimental surgery to replace his hand. It isn't clear if Chai is disabled or just broke his arm somewhere. During the surgery, Chai's music player lands on his chest, and the surgery integrates the player with his heart. This, in turn, gives Chai some superhuman abilities when he moves according to the rhythm. Chai is, of course, seen as a defect and is marked for termination, as per his contract. However, he manages to use his musical combat ability to overcome that fate. The rest of the game falls into place as you play along.
Hi-Fi Rush looks brilliant; it has anime and pop-art-inspired graphics. If you thought you were watching a high-end Japanese anime while I was playing the game, I wouldn't blame you. The game looks that good. Each character and robot foe, and stage boss has been well-crafted and slick. Heck, if this were turned into an Anime, I would watch it. The game was very smooth through the entire gameplay on an Xbox Series S. There were no loading screens between levels, nor were there any glitches during gameplay. The production and attention to detail in this game are top-notch. 
The game is played in both as 3D, where it resembles a bright and shiny Devil May Cry and as a 2D game is like a proper platformer, where you have to jump and time your way across the map. The puzzles in the game are  pretty simple, but you have to keep your eye out for hidden rewards, which are placed all over the map. In several instances, it makes sense to observe your surroundings before taking a leap. Some rewards are only accessible from one direction. If you miss them, there is no getting there again.
As mentioned, Hi-Fi Rush is about music. They have some great songs that go with the continuous thumping rhythm of the game. Some of the tracks include Invaders Must Die by The Prodigy, 1,000,000 by Nine Inch Nails, and Lonely Boy by The Black Keys. The internal soundtrack of the game is also really good, and if you plan to stream, you won't find the game lacking. In fact, the copyrighted tracks only appear at key moments in the game.
While the game is at its core a music game, Hi-Fi Rush doesn't penalise you for screwing up the rhythm. Instead it exists to help you achieve power-ups and combos, and both are not necessary to progress in the game. Even if you are tone-deaf, the game has enough allowances to allow you to move forward and complete challenges. The game, however, also offers visual cues as to when to hit the buttons. A cat you meet early on in the game helps you keep time; in case you don't have the ear for it. The game is fun regardless of rhythmic pace keeping.
Hi-Fi Rush is a rhythm game done right. There are enough elements to keep gamers who are into music and those that aren't happy. The story is great, and the characters in the game are well-written. There isn't much negative to say here, and this is compounded by the fact that this game is free for Xbox Game pass subscribers, day one. If you want to buy the game outright, it is very affordable at just R1,799 on Steam. Well worth the asking price.
"Exciting news! Mid-day is now on WhatsApp Channels

Subscribe today by clicking the link and stay updated with the latest news!"
Click here!