VDO.AI- India's one of the leading next-generation engagement solutions provider is building the future of targeted digital advertising with technology that will help the brands in attaining limitless opportunity in a less environment.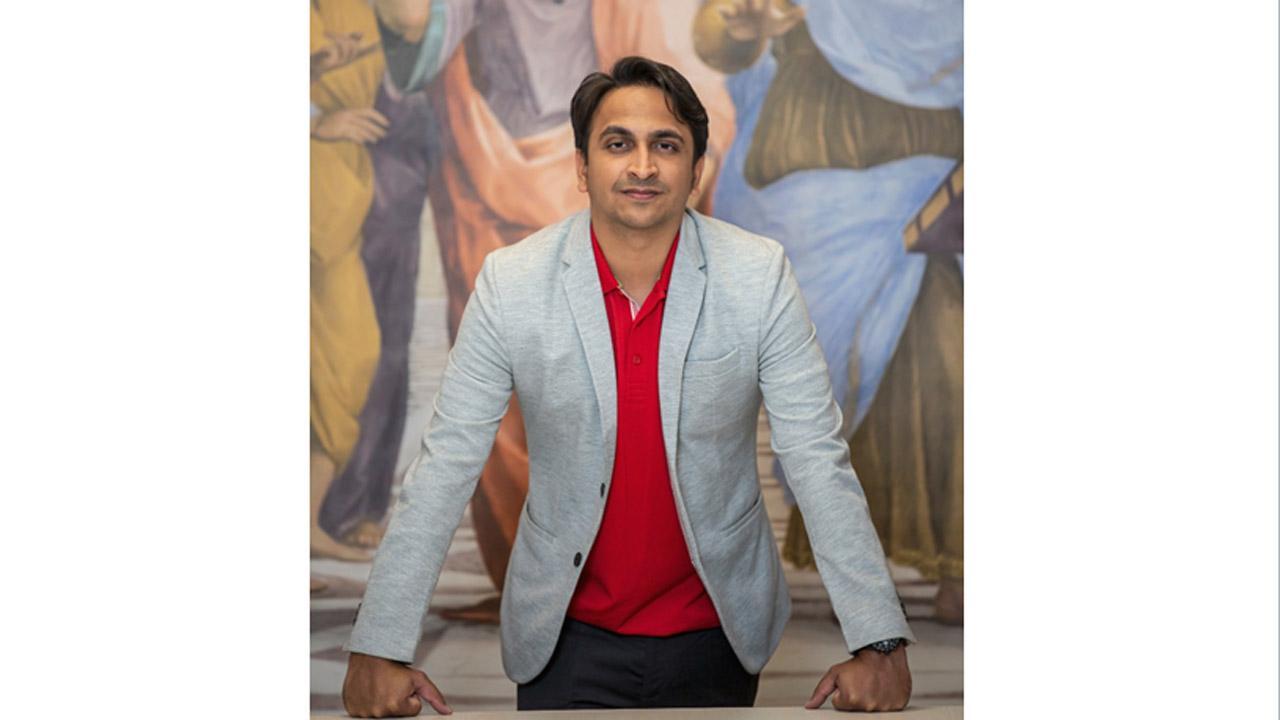 Amit Sharma, Founder & CEO, VDO.AI
The internet is evolving and propelling the digital world towards a vibrant future. It has evolved into one of the most important sources of knowledge, transforming the world into an interactive global village. However, since advertisers and marketers monitor user's digital footprints to provide a personalized experience, privacy has become a major concern for internet users. Ever since the announcement by search engine giant Google to phase out third-party cookies, the brands and advertisers have started building their own data infrastructure to leverage first-party data, and VDO.AI- India's one of the leading next-generation engagement solutions provider is building the future of targeted digital advertising with technology that will help the brands in attaining limitless opportunity in a cookieless environment.
It's not recent news that third-party cookies are being phased out to resolve privacy concerns. Cookie blocking was first implemented in 2017 and 2019 by popular browsers like Safari and Mozilla. As a result, brands were expecting Google to make a similar announcement. However, phasing out cookies has its impact on advertising but not as drastic as it is perceived currently. Advertising is the internet's economic base, so it's only natural to believe that if you're going to be exposed to ads, it'd be best to see appropriate/interesting ones. To understand the actual mechanism of cookies one needs to understand the difference between first-party and third-party cookies.
ADVERTISEMENT
How do Cookies work?
Cookies enable websites to monitor user behavior, which can greatly improve the user experience. While first-party cookies are used to enhance the user experience, third-party cookies are used to monitor a user's digital footprint through multiple websites. This information can be used to build a profile based on the user's digital behavior, which can then be used to target advertisements and campaigns.
Currently, the third-party cookies are being phased out and there are no plans to eliminate cookies completely since the use of first-party cookies improves the user experience.
Advertising without third-party cookies.
To mimic a cookie-based targeting engine, Universal id, Digi Trust, and others provide an alternative method for identifying individual users rather than devices. However, given Google's commitment to privacy, it's too early to tell which of these alternatives will actually work with Chrome. Chrome is a popular browser with 60 percent of the global user base, so it's critical for marketers to know whether the suggested alternatives fit with Chrome to maximize the user base.
The Impact on Advertisers:
Simply put, any existing online marketing that depends on third-party cookies is sailing into dangerous waters. On that point, there is no equivocation. Yes, there are alternatives, but there is no assurance that they will succeed in the long run, as legislation to "cover" individual users seems to be unavoidable. It is expected that Google will bring new solutions that will allow advertisers and marketers to create highly targeted ads in the future. Moreover, remarketing lists for search ads (RLSA) should still be possible as Google will know which places the user has visited from its search results pages. As a result, Marketers should still be able to reach users who have visited the site but only on Google's own websites.
VDO.AI's entire team has devoted considerable time and resources for a smooth transition to a cookie-free environment as part of the solution for brands. On VDO.AI's ad network, VDO.AI is closely pursuing Google's lead in incorporating and improving first-party partnerships. The overarching aim is to fine-tune the user experience for publishers while having a minimal effect on their revenue/CPM by staying within the guidelines
The future is Theme based advertising.
Rather than targeting individual users, advertising can be marketed based on its relevance to the content of any particular web page. Instead of being bombarded with advertisements, users would be exposed to ads that are related to the content of the news article. This will contribute to a theme-based approach to online ads, in which advertisers collaborate closely with publishers to maximize the value of their first-party data giving rise to contextual advertising. Alternatively, VDO.AI offers second-party data through alliances and agreements with publishers, with the promise that leads to larger collaboration and long-term benefits for everyone.  Collaborating on data gathering and sharing hubs across domain will help compete with Google and Facebook.
The world is heading towards a more transparent environment, necessitating the use of tools that provide maximum transparency. VDO.AI has encouraged publishers to adopt transparent data collection and usage to ensure accountability.
As we evolve for the better, new technology will emerge to assist brands in reaching users more effectively. Paid search will still outperform display ads, and the money saved from remarketing campaigns can be invested in the brand's organic profile, which will result in a larger user base and higher engagement. VDO.AI will continue to review and refine the features to ensure that they are compatible with the rest of the world without the use of third-party cookies.
For more details kindly visit- https://vdo.ai/ 
This story has been sourced from a third party syndicated feed, agencies. Mid-day accepts no responsibility or liability for its dependability, trustworthiness, reliability and data of the text. Mid-day management/mid-day.com reserves the sole right to alter, delete or remove (without notice) the content in its absolute discretion for any reason whatsoever