They are all adults who should be left alone to figure this out on their own. They may never get along and that should be okay too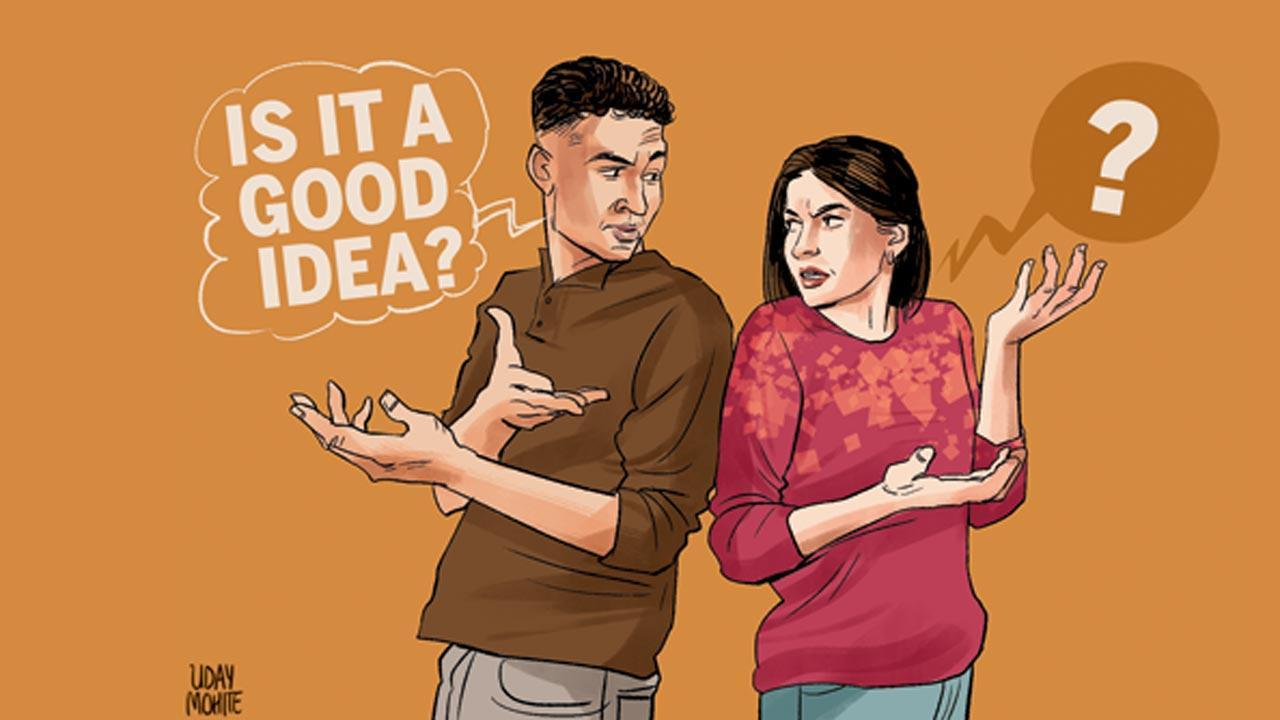 Illustration/Uday Mohite
A few weeks ago, my girlfriend who has been in a relationship with me for two years, announced that we should take a short break to try and figure out if this is something we want to take seriously. I don't know what she means because we have been very close and have been getting to know each other better in recent months. I assumed this would evolve organically and we would take this to the next level if we both felt this way, so this has come as a surprise to me. I think she wants to figure things out in her head, and I am okay with that, but I don't see why we need to stay apart while she does this. Is it a good idea? Am I making it easier for her to break up with me by agreeing to a trial separation? What should I do?
Why not give her time to figure out what she wants, and see what happens when she has had a chance to consider things? The cliché about letting someone go if you love them has a kernel of truth to it, because you can't force someone to be in a relationship with you. She is clearly trying to resolve something and if she believes your staying away will help her understand this situation better, it is in both your interests to try it and see how things change. There is no need to assume this is going to end with her breaking up. Why not be optimistic and hope it will bring you closer together?
I want to try and change how my partner speaks to my friends, because I think she is very disrespectful at times. She thinks they are too touchy and I can't find a way of making them all get along. How do I fix this?
They are all adults who should be left alone to figure this out on their own. They may never get along and that should be okay too. 
ADVERTISEMENT
The inbox is now open to take your most carnal and amorous queries. Send your questions on email to lovedoc@mid-day.com