I want to slow things down and may even break up with him to stop this from getting more intense, but he has no clue about what I'm feeling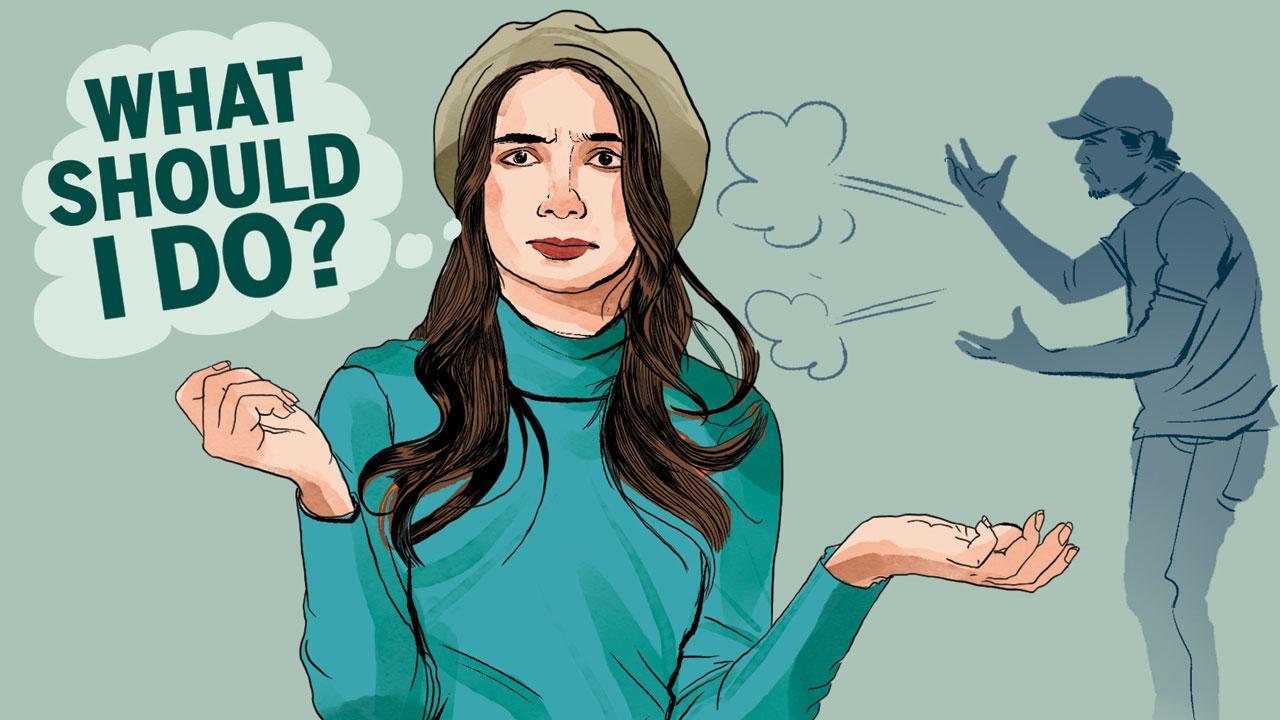 Illustration/Uday Mohite
I am a 22-year old woman and have been in a relationship with a guy two years older for a few months. We met at college, and he seemed like a nice person, but his behaviour has begun to change in recent weeks. He has this sense of superiority because he is my senior and somehow feels as if he has to give me advice on all my choices. Whenever I point this out, he apologises and agrees not to do it, but ends up doing it again nonetheless. I am not sure if there is a future to this relationship and am concerned because he is now starting to get more serious and wants me to meet his parents. I want to slow things down and may even break up with him to stop this from getting more intense, but he has no clue about what I'm feeling. What should I do?
If he has no clue about what you're feeling, that is where you should start, because thinking about ending this means you have reached some kind of breaking point. It is obvious that both of you are looking at this relationship from different prisms, and he needs to know that his behaviour is making you doubt the possibility of a future with him. He will continue to have the wrong idea about your feelings until you make them clear to him. If he is willing to change, you may feel differently in a few weeks. Either way, you can only decide what you want to do next by telling him where things stand.
My girlfriend wants me to spend more time with her, but also ends up on her phone for hours whenever we have a date. It's disrespectful, but she doesn't see it that way. If it's not quality time, why do I need to be physically present with her?
It is disrespectful and needs to be called out, irrespective of how she sees it. If she doesn't agree, your relationship will inadvertently suffer.
The inbox is now open to take your most carnal and amorous queries. Send your questions on email to lovedoc@mid-day.com