You don't have to lie, but you can always temper the truth and explain that you are allowed to have an opinion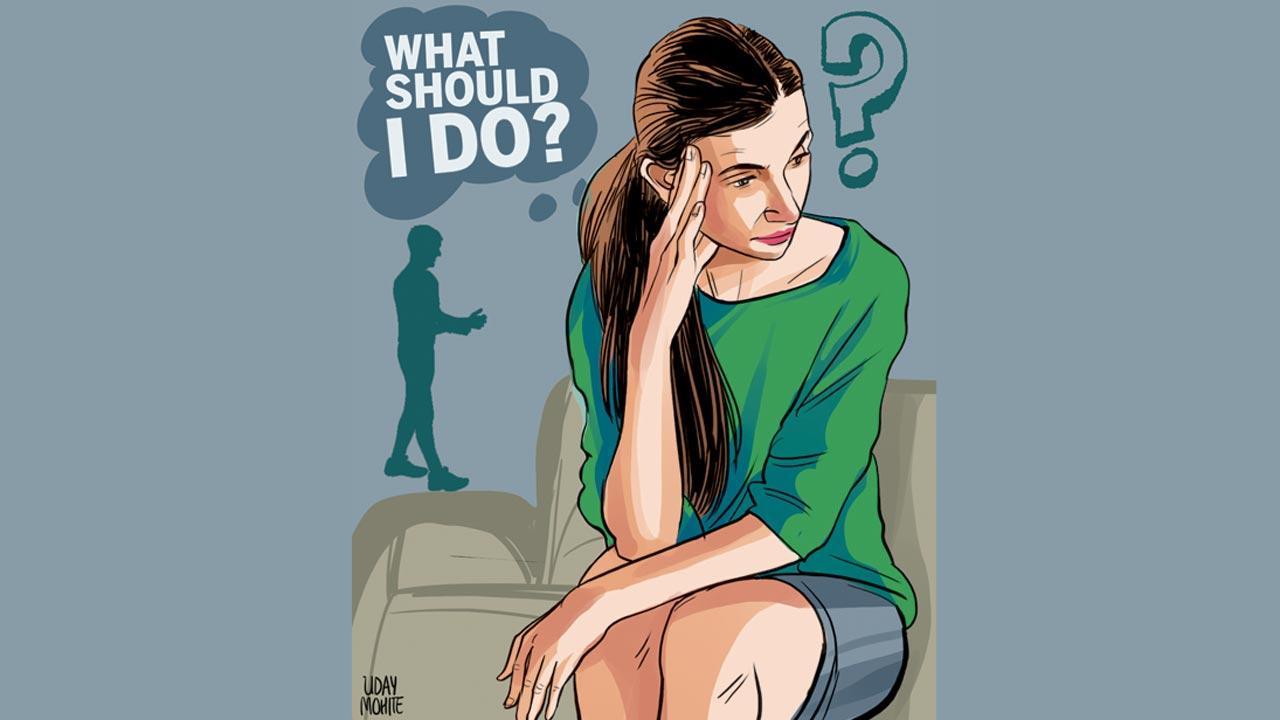 Illustration/Uday Mohite
I am a 26-year old woman and have been in a relationship with a guy for six months. We get along well, but I noticed a change in his behaviour after I joined a new organisation a month ago. He has been very wary of my colleagues and constantly asks me about who I chat with at work. He is always worried about me when I have to stay back, and says it is a problem because he wants to protect me from being overworked. We have an office offsite planned in two months, and he wants me to refuse because he says he doesn't trust how people behave at offsites. I have explained that it is mandatory and that I don't have a choice, but he says I should consider quitting if they force me. I don't know how to react because he is threatening to break up with me if I go ahead. This is my career, and I can't take any risks with it, but I don't want to lose him either. What should I do?
Anyone who wants to control your life, irrespective of how they justify it, has no right. It is your career, and you are entitled to make your own choices as an adult because you have to do what is best for you. He may not trust how other people behave at offsites, but that doesn't allow him to not trust you either, because no relationship can survive without trust. Also, do you really want to be with someone who threatens to end a relationship if he can't get his way? You should think about what you want from a partner and make your decision based upon how much you respect yourself.
Should I tell my girlfriend that she can't cook even though I know it will hurt her feelings? I don't want to lie all the time.
You don't have to lie, but you can always temper the truth and explain that you are allowed to have an opinion.
The inbox is now open to take your most carnal and amorous queries. Send your questions on email to lovedoc@mid-day.com