I suggest you stay out of it, allow them both to navigate this on their own terms, and wait until you all find a way of moving forward. As long as lines of communication are open, this is how all healthy relationships evolve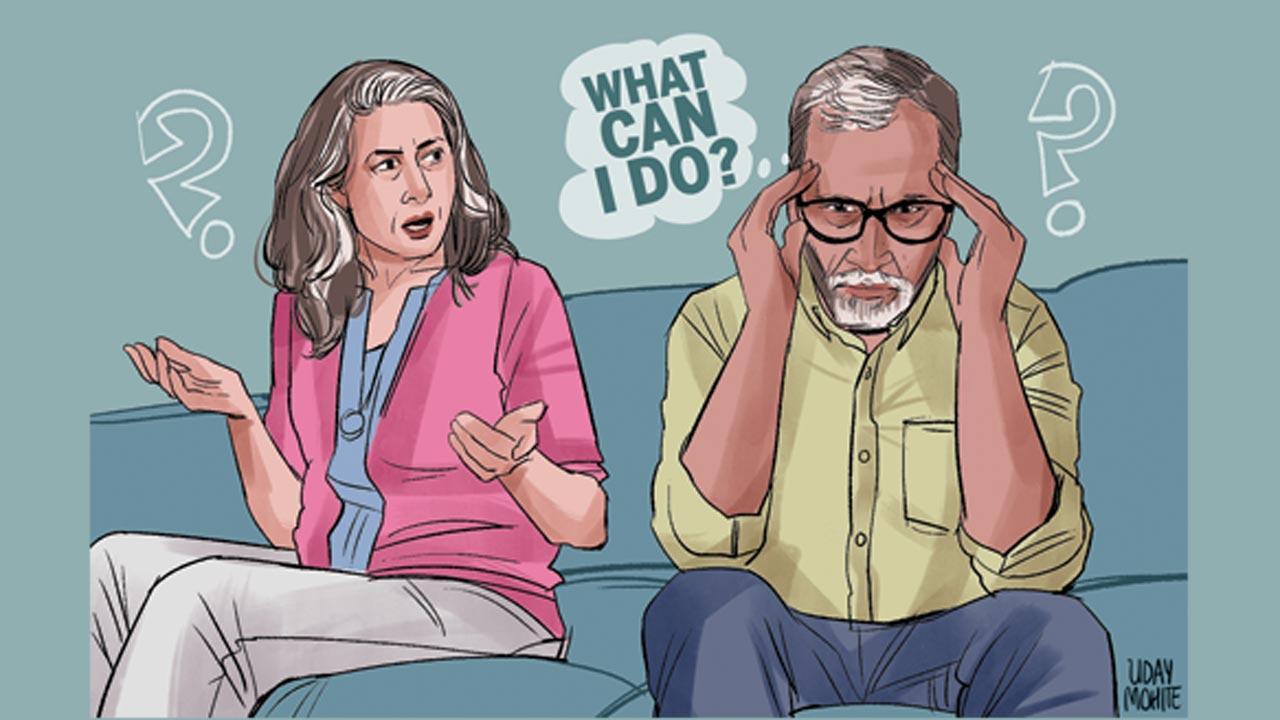 Illustration/Uday Mohite
I am a happily married father of two children, and recently turned 58. My eldest son is in his early 20s and recently told my wife and I that he wanted to move out and start living on his own. I was okay with this because I understood his need for independence, but my wife has been upset about it since that conversation. It has created all kinds of issues in our household and my son is adamant that he will move out by the end of the year. He says he is convinced it is the right idea because of the way my wife reacted to the whole thing. I understand both their positions and believe they are both right to be upset, but nothing I say or do can convince them to sit down and arrive at a solution. I don't want this to tear our family apart. What can I do?
It's safe to assume your wife and son don't want to harm your family either, so this has to be looked at with patience and compassion. As you correctly point out, they both have valid reasons and choosing one over the other won't work. What is important to remember is that you are the only one who has arrived at this place of understanding. They are still grappling with the idea and need to find ways on their own to make their peace with it. This doesn't mean there will be no compromise at all, because your son isn't going to stay with you forever. I suggest you stay out of it, allow them both to navigate this on their own terms, and wait until you all find a way of moving forward. As long as lines of communication are open, this is how all healthy relationships evolve.
Should I try and stay in a relationship even if it is completely one-sided?
If it starts to take a toll on your well-being, and chances of that happening are high, why choose to do it? 
ADVERTISEMENT
The inbox is now open to take your most carnal and amorous queries. Send your questions on email to lovedoc@mid-day.com