If you feel disrespected or insulted, you should call it out. You can also ask her friend to be more direct about her disapproval, because she owes it to your girlfriend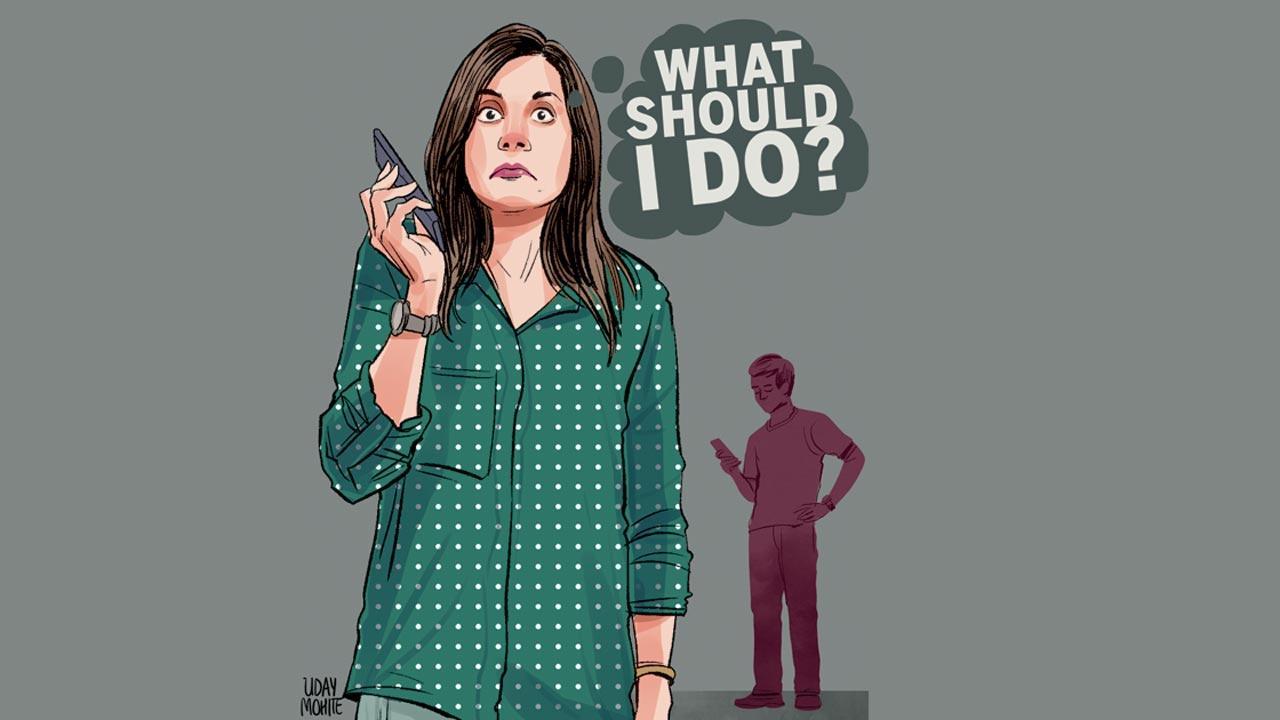 Illustration/Uday Mohite
I am a 34-year old woman and have been in a relationship with a guy I met online two years ago. We have only met a couple of times because he lives in another city and travelling is difficult given the cost and other commitments. He wants me to leave my city and go to him, because he says our long-distance arrangement won't be easy after a point. I want to do this too but am afraid because I have a support system here. I have family and friends, and don't know anyone in his city. If the relationship doesn't work out, I will be alone and stranded, which he doesn't seem to understand. I can't think of a way out of this situation. What should I do?
You are being pragmatic, which is always a good thing to do because your independence and security matter more than anything else. If you aren't sure about this relationship, moving there is one way of finding out, but you have to weigh the pros and cons of being alone. If he wants to make this work, talk about the possibility of a compromise. Discuss the possibility of him moving and evaluate his reasons for not being able to do that. Also, ask for more time if you need it because this is a potentially life-changing decision. Meeting him a few more times before you make a decision may also help. Until then, communicate as much as you can because that is the only way you can both get to know each other better and grasp what the implications of any move are.
Should I tell my girlfriend that her best friend is always nasty to me behind her back? She disapproves of me dating her friend, but always pretends to be sweet so my girlfriend doesn't have a clue.
If you feel disrespected or insulted, you should call it out. You can also ask her friend to be more direct about her disapproval, because she owes it to your girlfriend.
The inbox is now open to take your most carnal and amorous queries. Send your questions on email to lovedoc@mid-day.com