That is the most important thing, because it is what will keep you together and help you get closer, each in your own time. Don't worry too much about everything else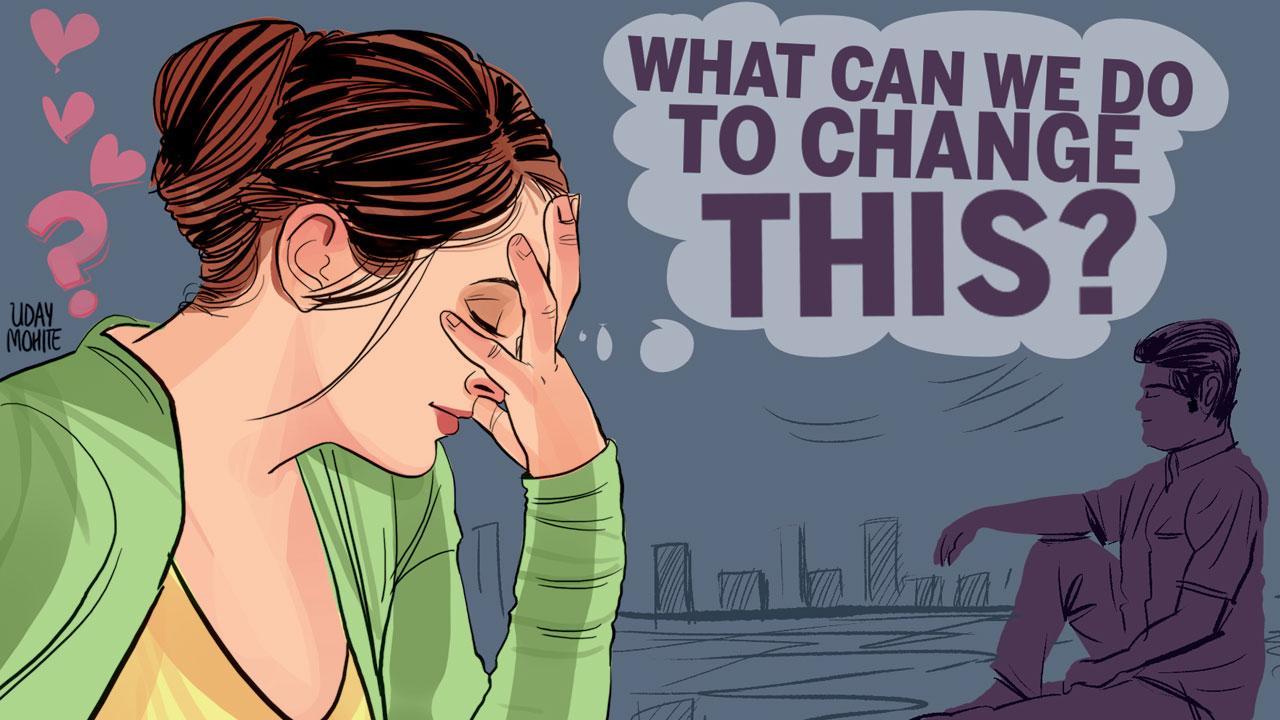 Illustration/Uday Mohite
My boyfriend and I have been trying to make our relationship stronger for a while, but it seems as if we haven't evolved at all since we began dating a year ago. We have the same petty arguments, the same disagreements, the same periods of ignoring each other until one of us apologises, and it sometimes feels as if everyone we know is growing closer while we are drifting apart. Our feelings towards each other haven't changed, which is great, but it's sad because it feels as if we are both horrible at making this bond deeper and more meaningful. What can we do to change this?
You can start by trying to explain what each of you means by 'deeper and more meaningful' because it is likely that you both have radically different explanations. Trying to model yourselves according to other relationships is also a problem, because you and your boyfriend alone know what the dynamics of this relationship are like, and what you are both trying to accomplish. I suggest you stop thinking about whether your relationship is evolving, and simply enjoy being with each other because, as you point out, your feelings towards each other are still strong. That is the most important thing, because it is what will keep you together and help you get closer, each in your own time. Don't worry too much about everything else.
Should I tell my boyfriend about a recent party where I kissed a guy after getting drunk? I didn't mean to, and I feel extremely guilty.
You can tell him anything you like based upon how comfortable the two of you are about sharing things. You alone know how he may or may not react, and your intentions matter. If you feel guilty, come clean, but prepare for a period of adjustment because he may take some time to process this. Brushing it under the carpet won't work if the guilt prevents you from being honest with him. Give it time and see how you feel. 
The inbox is now open to take your most carnal and amorous queries. Send your questions on email to lovedoc@mid-day.com