Are Sushant Singh Rajput and Ankita Lokhande already married?
Buzz has it that the Ankita Lokhande and Sushant Singh Rajput are already married.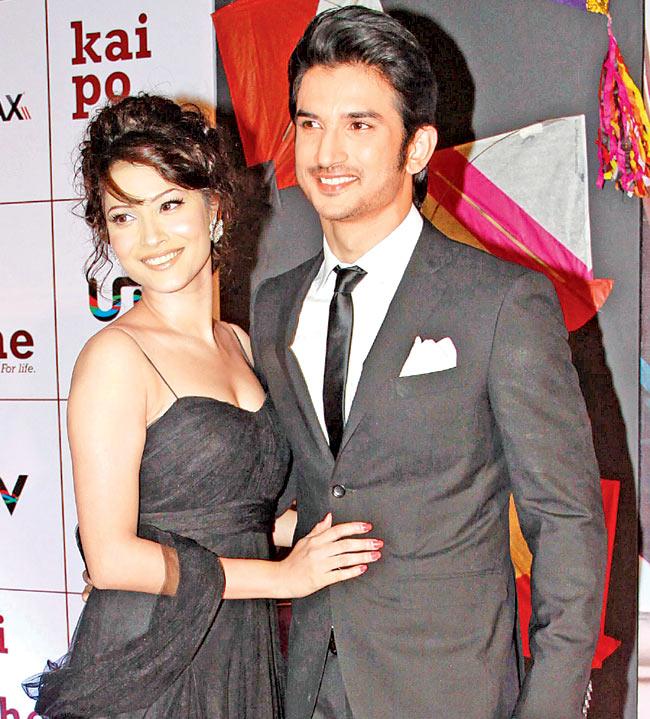 Ankita Lokhande and Sushant Singh
A source from Indore, Ankita Lokhande's hometown, tells us that the couple got married last year. "When Ankita told her family that she wants to live-in with Sushant, her family was outraged.
They opposed the move at first and then insisted that the couple get married. Sushant and Ankita gave in to their demands; it's just that they have chosen to not announce it due to the demands of their respective careers," says this source, adding that the actors got married in Ujjain, before living together in Mumbai. It seems close friends of Ankita and Sushant are aware of this.
Meanwhile, a source close to Ankita says that the actress's teacher mother and banker father shifted out of Ujjain and moved to Indore upon being not too happy by their daughter's decision to pursue a career in the entertainment world.
However, according to another source, the two actors -- who have been seeing each other for more than five years now and even live together -- will be actually getting married in April this year.
A source close to the couple says that the actors are now ready to take their relationship to the next level. "They have always been open about their relationship and have not shied away from the public glare. Their relationship date back to the time when they both starred in the show Pavitra Rishtra." says the source.
Sushant, who is currently shooting for Detective Byomkesh Bakshi in Kolkata, wants to finish shooting before April in order to take some time off for the wedding preparations. Ankita too will wind up work and take a break for her wedding, adds the source.
Ankita Lokhande and Sushant Singh Rajput were not available for comment.