Bracing for a rise in bird injuries on and around Makar Sankranti, a group of bird lovers yesterday set up a helpline for four days, during which they will also conduct medical camps at several locations in the city where veterinarians will be on standby
The group based in South Mumbai will run the camp for four days where qualified veterinary doctors will treat the birds wounded by the razor-sharp thread (manja) used to fly kites during the annual festival. If need be, the birds will be later shifted to the BSPCA (Bombay Society for the Prevention of Cruelty to Animals) for further treatment. There are three camps planned in south Mumbai, while some other activists have also roped in doctors from Mahim to Dadar.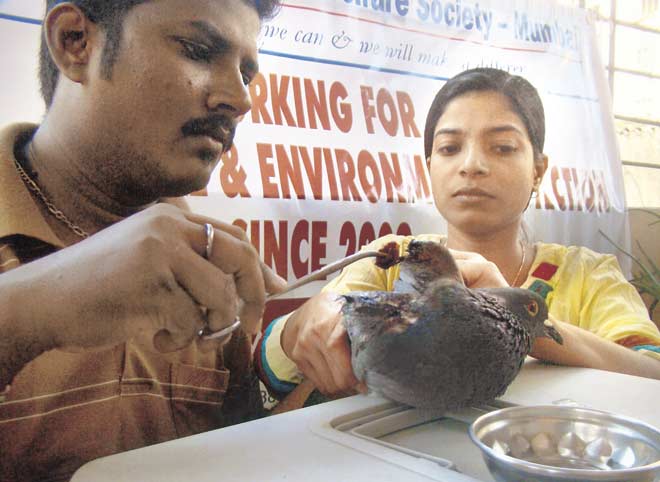 Sandeep Shah, an activist and an animal- and bird-lover, said, "We have started this camp to save lives. The manja for flying kites entangles the birds in the skies, causing them injuries. Our helpline numbers will be active round the clock and immediate help will be provided, as there are various groups in the city we are connected with." This is the fourth year that the camps in south Mumbai are being organised. Nearly 1,500 birds were given medical attention during last year. Some 100 birds were treated by this group during last Makar Sankranti.
24X7 helpline
8655370005 8655370006
300
The number of birds injured during Makar Sankranti last year